Over the last few years, I've written a "year in review" for 2019 and 2018 to show how/where points and miles can take you. They were filled with different strategies that have saved us over $100,000 in travel expenses while flying first class and staying in luxury hotels. This past year was different and didn't seem right to talk about points and miles since we didn't travel much. Instead, I will talk about what I DID do in 2020, which was finding out we were $45,000 in credit card debt. Putting together a plan, I was able to pay off that debt. I will teach you how I did it, and ideas for your strategy to pay off your own debt.
The year of 2020
Before we get started, lets briefly talk about 2020. The year started off hot, with trips to Nashville for Kara and Nate's 100 country party, NYC for the NY Times Travel Show, New Orleans to run a half marathon during Mardi Gras. Lastly, we jetted off to Grand Cayman Island for a few days during the end of February. Little did we know that would be our last 'normal' trip for a while. We began March by eagerly putting the final touches on our Peru trip for April, preparing for our June wedding, and starting to plan a long honeymoon for July.
I'm not sure when it happened, but we eventually realized everything we had planned for that year was most likely not going to happen. Yeah, it sucked. But what can you do?
We decided to make the best of it.
Quick background
Before I jump into how we turned 2020 around to pay off credit card debt, let me give a quick background of the year prior.
In February 2019 we bought our first investment property. The plan was to gut it and renovate it. During the renovation period, we utilized Top Credit Card bonuses to earn extra points for spending money on the supplies and labor. We were able to amass hundreds of thousands of points utilizing the "Basic Travel" method of opening a new card for a sign-up bonus. Once we hit the minimum spend, we would move on to the next credit card bonus. Our favorite cards we used were the Chase Ink Business Credit Card such as Chase Business Ink Cash Credit Card and Chase Business Ink Unlimited Credit Card with no annual fees and an extra points boost of 50,000-60,000 points. A bonus was some of these cards even offer 0% APR on purchases, which gave us anywhere from 6-18 months of no interest.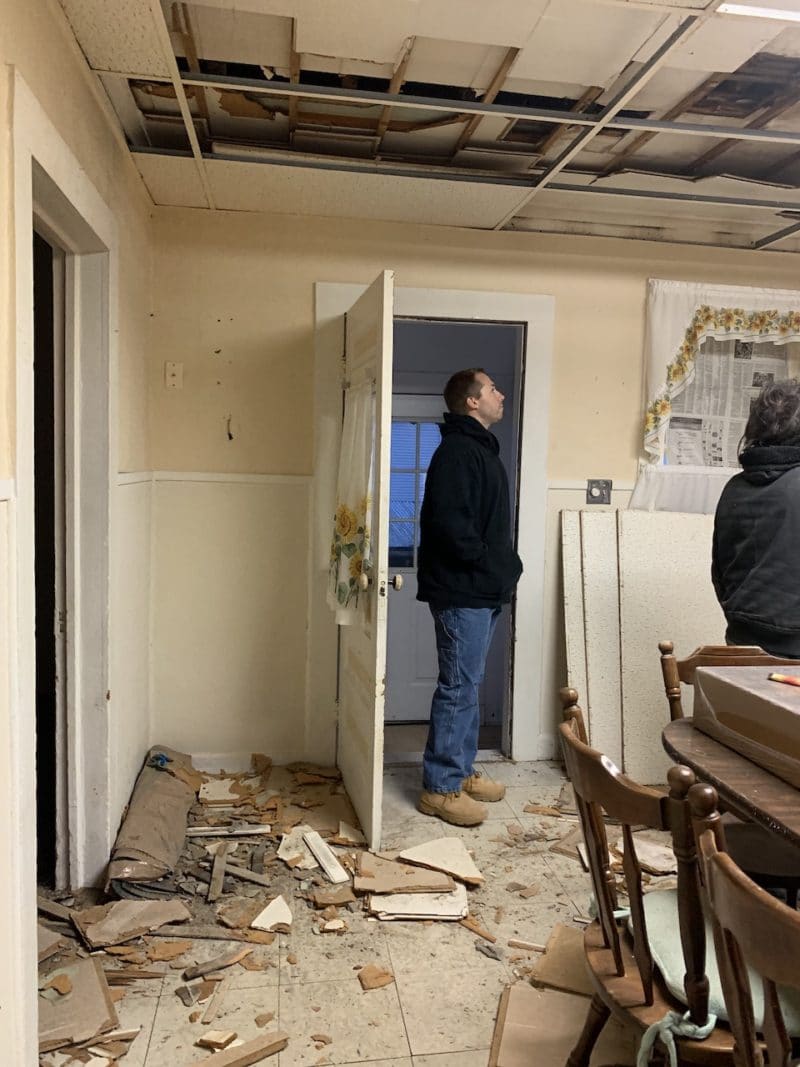 Turning point
About two months into renovations, on April 25th, 2019, I fell through a dock in the Galapagos Islands and broke my leg in 5 places.
The week prior, I gave my 2-week notice at my job with big plans to begin my dream job in a few weeks.
My dream job was not a desk job, so therefore I couldn't start until I could walk again. So here I was, with a broken leg in a full leg cast, a new rental property, stuck on disability, thinking I lost my opportunity. I tried to help with the renovations by painting, but that left me in tears and a lot of pain. Our renovation time frame doubled from 3 months to 6 months. We eventually rented both units by October of 2019, and I did get to start my new job months later.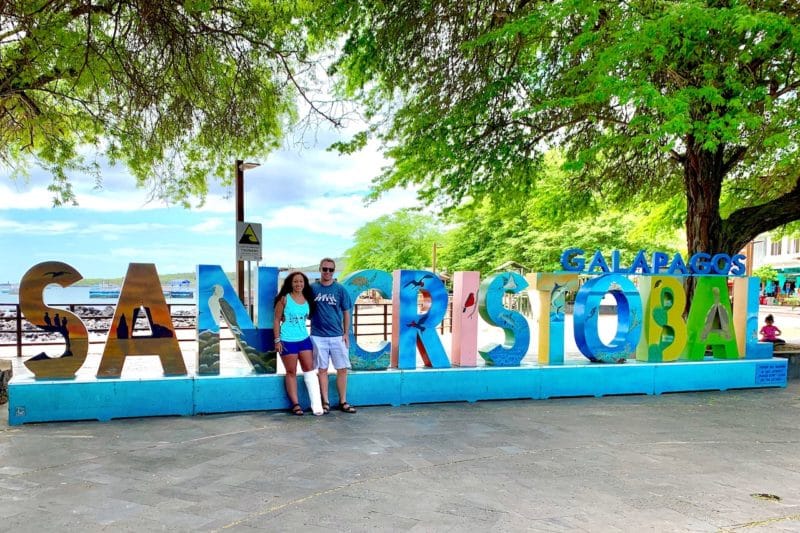 Credit Card Debt Buildup
Fast forward a few months.
I was working my dream job for 6 months, only to have it taken away in March of 2020. I now found myself out of work, again. In July of 2020, we found ourselves sitting on about $45,000 of credit card debt. Most of it from the investment property, but some from travel costs, some from me not working, and lastly, some from a $10,000 personal loan I took out in college to study abroad in Australia. I had no idea how far we had gotten ourselves.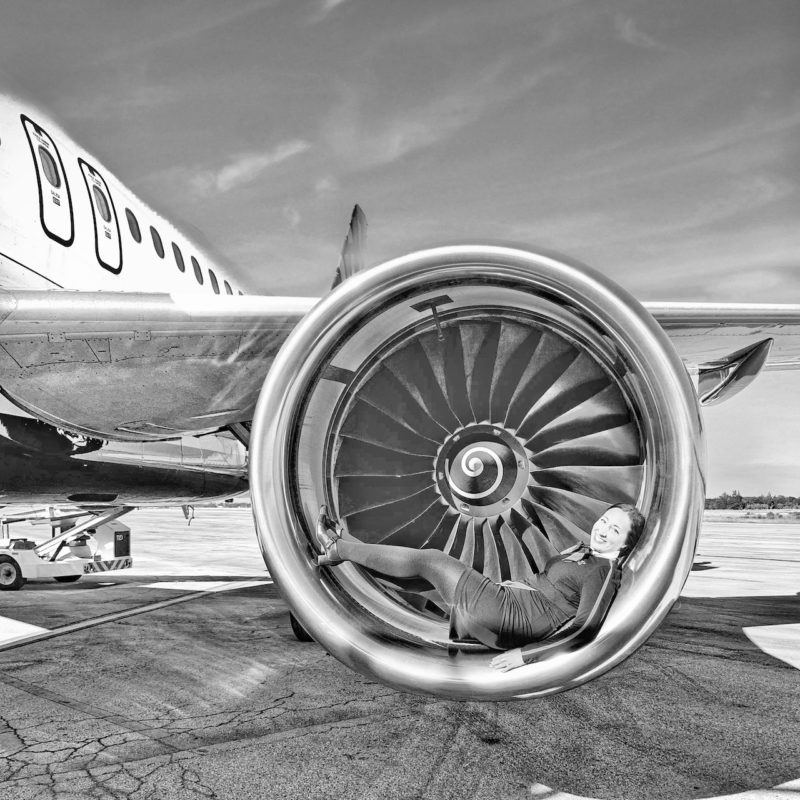 Pay off debt
Since I had some time on my hands, I decided to tackle this credit card debt. I didn't know how, but I was determined to pay it off so we could become credit card debt-free. Diving in head first, I started making a plan to get out of this hole we dug ourselves into. I wanted to share my experience to show if I can do it, you can too. There are different methods you can utilize to pay down credit card debt faster. Some I never would have thought of if I wasn't in this situation.
So now that you know where we started, let me break down how we paid off debt of $45,000 in 8 months
First step- Find out what you owe
This might be a no-brainer, but seriously sitting down to see how much we owed was really eye-opening. Being in the Basic Travel world, Dave and I accumulated a lot of credit cards over the last 5 years. We went through each account, one-by-one to figure out how much we owed on each card, what the interest rate was, and if it was on a 0% interest APR or a 0% Balance transfer, the date it was set to expire. The cards that we owe money on that weren't on 0% interest were paid off in full from our normal monthly expenses.
Second Step- Stop paying Credit Card Interest
If you are paying interest, your next step is to find 0% interest credit card offers and do a balance transfer to stop paying interest immediately. This was SUPER important. We made sure ALL of our credit card debt was NOT accumulating any interest to get us further into debt. You can check out this YouTube video on credit card interest for more information. Then I organized my spreadsheet to show the date each 0% interest offer expired and ordered them which ones to pay off first. I opted to pay off the 0% interest cards that were expiring first. Secondly, I would pay the minimum payments on everything else and put everything towards that first card. Once it was paid off, I'd move on to the next.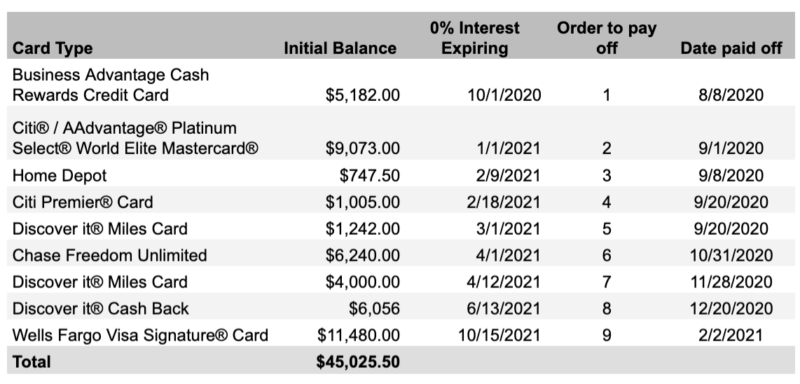 Third Step: Figure out a budget
Next up was to figure out where our money was going. We had a budget years ago already for our normal monthly expenses- mortgage, utilities, groceries, gas, and so on. However, since the pandemic, a few things changed that cut our expenses. We couldn't really eat out and spend money on food, entertainment, or travel. We weren't driving as much so our gas bills were cut as well as car expenses. I wasn't working out of state so my 'second apartment' cost went to $0. We found what our "new" budget was from these lower expenses. We also took advantage of the $0 payments for student loans to really maximize our credit card debt pay off.
It is important to be careful when expenses drop that you aren't just raising your normal spending. We knew going in that our normal monthly expenses were cut by about $800 a month. This reallocated money would be able to go directly to our debt. We also figured out what our monthly income was after our expenses, and found we would have another $500 a month to also put towards the debt. This is what we normally would have spent on travel!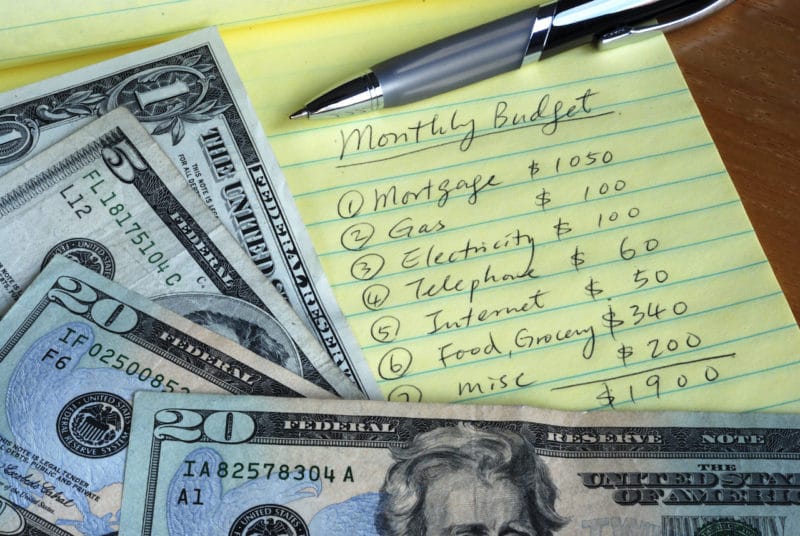 Fourth Step: Set a goal
Right out of the gate we had $1,300 per month we re-allocated towards debt pay off. Taking $45,000 and dividing it by $1,300 got me to 35 months payoff plan with just our re-allocating finances. I then knew we had about $1,000 per month from the investment property. So instead of 35 months, it would be about 20 months without adding extra income ($45,000/$2,300). Almost two years seems like a long time, and I wanted to pay it off faster. I knew I could do it if we brought in extra income.
Making it a fun challenge, I decided to cut in half the number and set a goal for 10 months. There were different credit card strategies and ways to make some extra income I had in my mind so I thought this could be doable.
Heading to the drawing board, I came up with a handful of ideas to start paying it off quicker. Below are some of the strategies we used. I will include the monthly budget changes into the debt pay off.
Fifth Step: Tackle the credit card debt
I didn't use any single factor to suddenly earn $45,000. It was a combination of multiple strategies each month. I honestly had no idea we would be paying it off this quick. Once we started going it just kind of started to snowball.
Here were some of strategies I used to pay off credit card debt:
1. Cash Back Apps- $600
Starting small, I knew I could save money each month by utilizing Cash Back Apps to save money on our groceries and other purchases. There are so many ways to save money even if/when you do spend it. I'll talk about a few of my favorites that accounted for hundreds in savings each month.
My favorite one most recently is the Fluz app. This essentially lets you buy a gift card quickly (at the register) for the total amount you are buying at the store (or online). You then earn cashback in the app for extra savings. When purchasing online, you can even double dip Fluz with online retailers like Rakuten, BeFrugal, TopCashBack, or Swagbucks. This is because you are checking out with a gift card for that retailer through that app. A bonus is this works for food too! Check out how Dave recently double-dipped his DoorDash credits from his Chase Sapphire Reserve and added FLUZ to maximize discounts.
Ibotta
Get cashback for your grocery store purchases by scanning your receipts after purchases. Can also double dip this with Fluz purchases if where you check out offers gift cards through the fluz app.
Online Cash Back Apps
BeFrugal, TopCashBack, Rakuten, and Swagbucks are all pretty similar. If you don't have accounts, sign up for each one and get a bonus by using our referral links.
I also heavily used these cashback mobile apps and websites when I was buying merchandise to resell. You can check out our full article on cashback mobile apps here. You can also check out our YouTube Fluz video below. Another thing I love about Fluz is you can earn money together! If you don't have Fluz, use our referral link for 3 35% off vouchers once you make your first purchase.
Overall, once we cashed out these amounts we were able to save about $600.
2. Donating plasma- $1,500
Back in May Dave & I tested positive for Covid-19 antibodies. I had heard that you could donate plasma and get paid for your time, so I did some further research. Donating plasma at CSL centers, I found you could get $100 for each convalescent plasma donation. I was able to go 15 times from September through November to earn $1,500. What I really enjoyed about donating plasma is you are given a prepaid debit card that is loaded with your payments. I would let my money add up and then pay off a lump sum.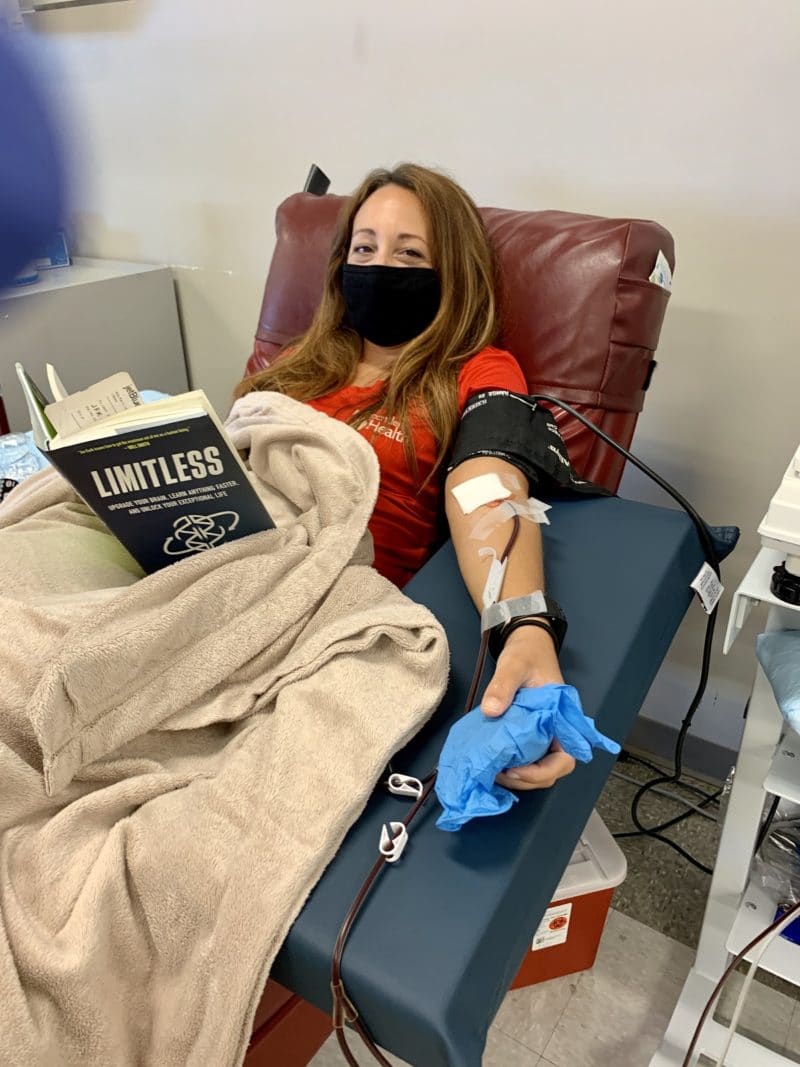 I was donating two times a week for as long as I could. Even without having convalescent plasma, you can still earn money from donating. You can find more information here. Note: I don't like needles, but knew doing this would help excel debt payoff, so I donated.
CSL is currently running a promotion through the end of February 2021 where you can earn an extra $150 for being referred. Please contact me via Instagram, Facebook, or email and I can send you a referral link if you are interested in donating.
3. Bank account bonuses- $5,000
Bank account bonuses are some of my favorite bonuses to earn throughout the year. Over 7 months, Dave and I opened up between 5-7 accounts each for approximately $5,000 in bonuses. Bank account bonuses vary over time in how long they take to payout and we are still waiting on a few more. This was a great boost that usually takes little effort on our part. The best part is you can usually do it right from home for a minimal amount of time.
Be sure to bookmark our Top Bank Account bonuses for the next time you are looking for a new one. This page is updated regularly when new bonuses are available. For more inspiration, you can see how I even earned $1,700 from these when I had a broken leg.
4. Credit Card Points- $8,059.60
Earning points from "sign up bonuses" over the years, especially from expenses on the investment property renovations helped to maximize our points savings. We were able to cash out thousands of points at 50% more from Chase's Pay Yourself Back promotion, with our Chase Sapphire Reserve. This was a no brainer for us and helped to put a significant dent into our credit card debt. We had over 500,000 combined points from the years that we decided to cash out. This gave us $8,059 we could immediately put towards one of the cards in August.
Cash earned: $8,059.60
Points used: 537,285
Be sure to check out our Top Credit Cards to see our favorite cards and sign up bonuses.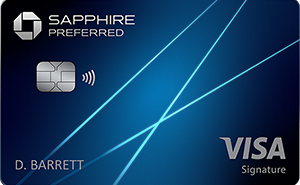 after you spend $4,000 on purchases in the first 3 months from account opening.
5. Stimulus money- $3,600
There were two rounds of payments- one in 2020 and the second one for $600 each in January 2021. All payments went straight to that debt. If we get more, it will go to build our savings.
6. Reselling- $7,900
Over the years I've always heard about reselling. I had a friend who learned and started teaching me the ropes. I would mostly find 'deals' – like clearance sales and clear items out. One time I spent $400 on merchandise (kids stuffed animals and blankets) at our local grocery store. I was then able to turn that money around to double or triple it for a nice profit. I also started cleaning out my house and finding items to resell that I no longer used. All the profit went straight to debt payoff. This averaged to about $1,000 a month, with a lump sum of my sales around the holidays. Most of my sales I used the Mercari App or Facebook Marketplace to sell locally.
Another tip on reselling- I would utilize 0% APR interest credit cards on purchases. This enabled me to buy myself some time to sell the items and pay back the card if I didn't have the upfront cash. I didn't go super crazy and max out the card, but I just continually would buy and sell. If something didn't sell, I could always return within the return period. Starting off with stuff around my house and then dabbling a little more and more each month while I learned what was selling.
7. Investment Property – $8,000
As I mentioned before, we purchased and renovated an investment property, which was where probably $20,000- $30,000 of our credit card debt was from. The property was a diamond in the rough but needed a lot of physical work and time spent. In 2019 we spent every spare moment at the house (and when I broke my leg, it was all on Dave and my dad for a few months). Even though the mortgage was minimal, we put a lot more money into it to get it in a better condition. This was bringing in extra money after the taxes and mortgage, but we still had a ton of renovation debt to pay off. Any extra amount that wasn't allocated also went into repayment of the debt.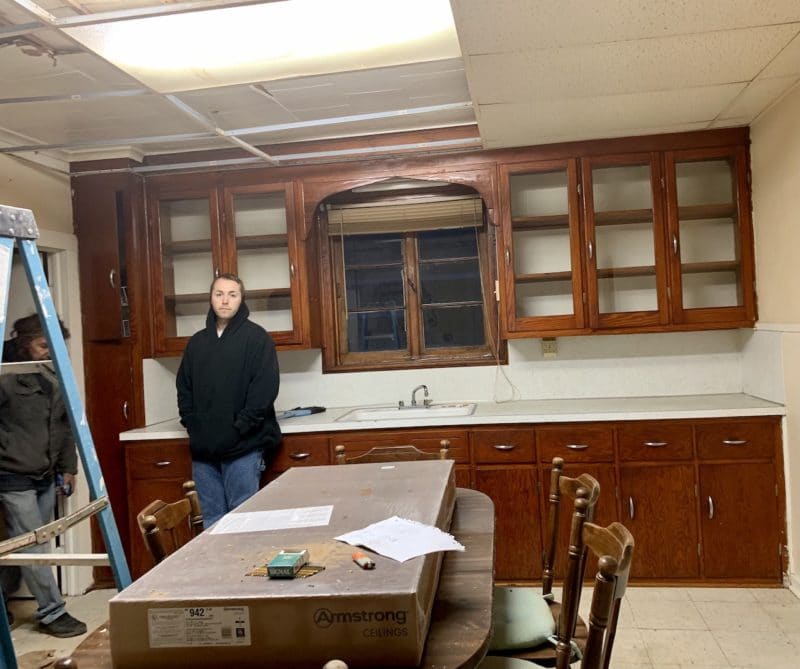 8. Monthly savings- $10,400
As stated before, we were able to cut a lot of our expenses. First: our student loan payments were eligible for $0 payments and they would still qualify for any "pay as you earn" student loan forgiveness in the future. We saved about $400 between the two of us each month. Second, I was working out of state and therefore paying $350 in rent per month to work/live there. Since I was no longer working, this expense was eliminated. Third, since we weren't driving much, gasoline prices for our vehicles, as well as maintenance on our cars dropped. Birthday parties, weddings, showers, and other 'events' disappeared. Eating out and entertainment expenses were also dropped.
Overall, we were reduced our expenses about $800 a month. Dave actually started a new job which increased his salary. This gave us another $500 extra per month on our income vs expenses that we could use towards payments.
Total: $1300 per month
Final Overview:
Each month we were able to inch closer and closer to our debt payoff. Sometimes it was in lump sums, sometimes it was an extra $100 a week we could throw at it. Eliminating any 'extras' we could temporarily really helped us maximize the debt payoffs.
Total payoff of credit card debt after 8 months: $45,059
Other Ideas
There are so many different ways to pay down debt. This was my strategy and not everyone's will be the same. No matter where you are, you just have to start somewhere. I used to read these stories and think it wasn't possible. But it really is true that once you know where you started, and focus on it, it is possible to pay off quickly. Once I opened my eyes to different opportunities, it really accelerated our debt payoff. To get you started on your brainstorming, here are some other ideas I had for paying down the debt:
Driving for Uber or Lyft, DoorDash, or other delivery services
Rent out a bedroom in your house (this could just be temporary)
Get rid of a car (since I'm not working, we don't really need two vehicles. Mine is a lease, and Dave's is paid off so I am still working on getting out of mine so we would have no car payments. This would save maybe $400 a month with insurance costs). Can't sell it? Rent it out using Turo.
Start a business and do something you love- making candles, cricket, t-shirts, painting, refinishing furniture- seriously the possibilities are endless
Increase your pay- see if you can get a raise at your current job, or look for a better higher paying job
Shovel your neighbors' snow (obviously have to ask first and go door to door)
Mow neighbor's lawn
Refer others to certain programs- credit cards, bank account bonuses, cash back apps to get extra cash.
Get a second job at a grocery store, restaurant, bar, or anywhere hiring. Open a new bank account for a bank account bonus and only use money for debt payoff.
Earn money for taking surveys online – using sources like Survey Junkie
Like animals? Sign up for something like Rover to get paid to walk pets.
Sell unused gift cards on websites such as Raise.com
Sit down to narrow down some ideas that will work for you to generate extra income to pay off debt. Write them down, then get started.
Sixth Step: Build Savings
Now that our debts are paid, I am waiting for our credit card statements to show no balances on our credit report. This should give our credit scores a boost and put us in a much better financial picture. In the meantime, we will work on building our savings back up! Some of the reselling has slowed down due to the holidays being over, but I am still selling items each week. I am always on the lookout for ways to make extra cash, but it will be nice to be able to save it this time for upcoming purchases (like another investment property in our future). Building savings will be a great way to prevent debts from building up again and next I will work on paying off my student loans.
Basic Review to pay off credit card debt
I hope this helped to give some ideas on how to pay off your debts faster. Life can get hectic sometimes and you don't realize how quickly credit card debt can pile up. The important thing is to figure out where you are, and how to pay it off. Even if you only have $100 a week, the small changes will add up over time, and eventually, you can pay off debts faster.
Good luck and feel free to message me if you have any questions! I am happy to help with debt payoff strategies, or figuring out which cards might be the best for you to utilize for 0% interest credit cards or even cash back cards to ramp up your debt payoffs.
Other Helpful Articles