Kara & Nate are a couple of Travel Vloggers who dedicated the last 4 years to explore the world together. This Travel Couple shared their ups, downs, and everything in between via regular VLOGS on their YouTube Channel. To celebrate achieving their goal of visiting 100 Countries, they decided to throw a party in Nashville where they would broadcast their "Final Vlog". Full disclosure, I actually didn't know too much about Kara & Nate before this party other than that they shared similar interests as us when it comes to travel and using points & miles to subsidize costs. Fortunately, Lisa is a big fan of their videos and I'm thankful for that. I left Kara & Nate's 100th Country Party overwhelmed with a sense of gratitude, inspiration, and heartfelt connection.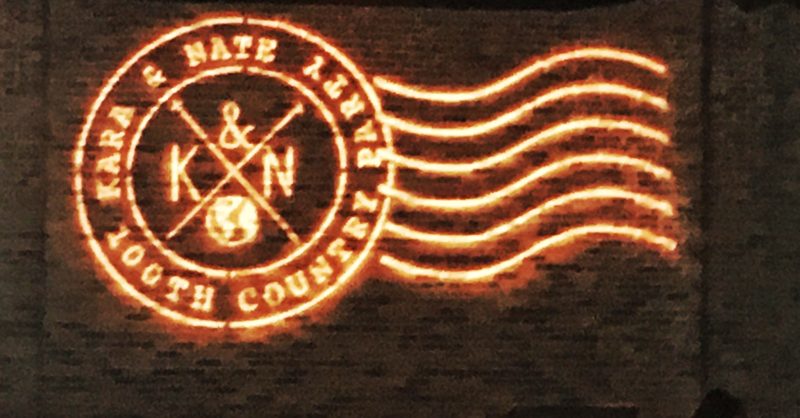 The Details

The 100th Country Party took place at Marathon Music Works located in Nashville Tennesee, Kara & Nate's hometown. There were originally going to be 250 tickets for this event but Kara & Nate decided to increase it to 750 once they saw how fast those tickets sold out. We learned at the 100th Country Party that there was also an extensive waitlist of people who were also trying to attend this event from all over the world.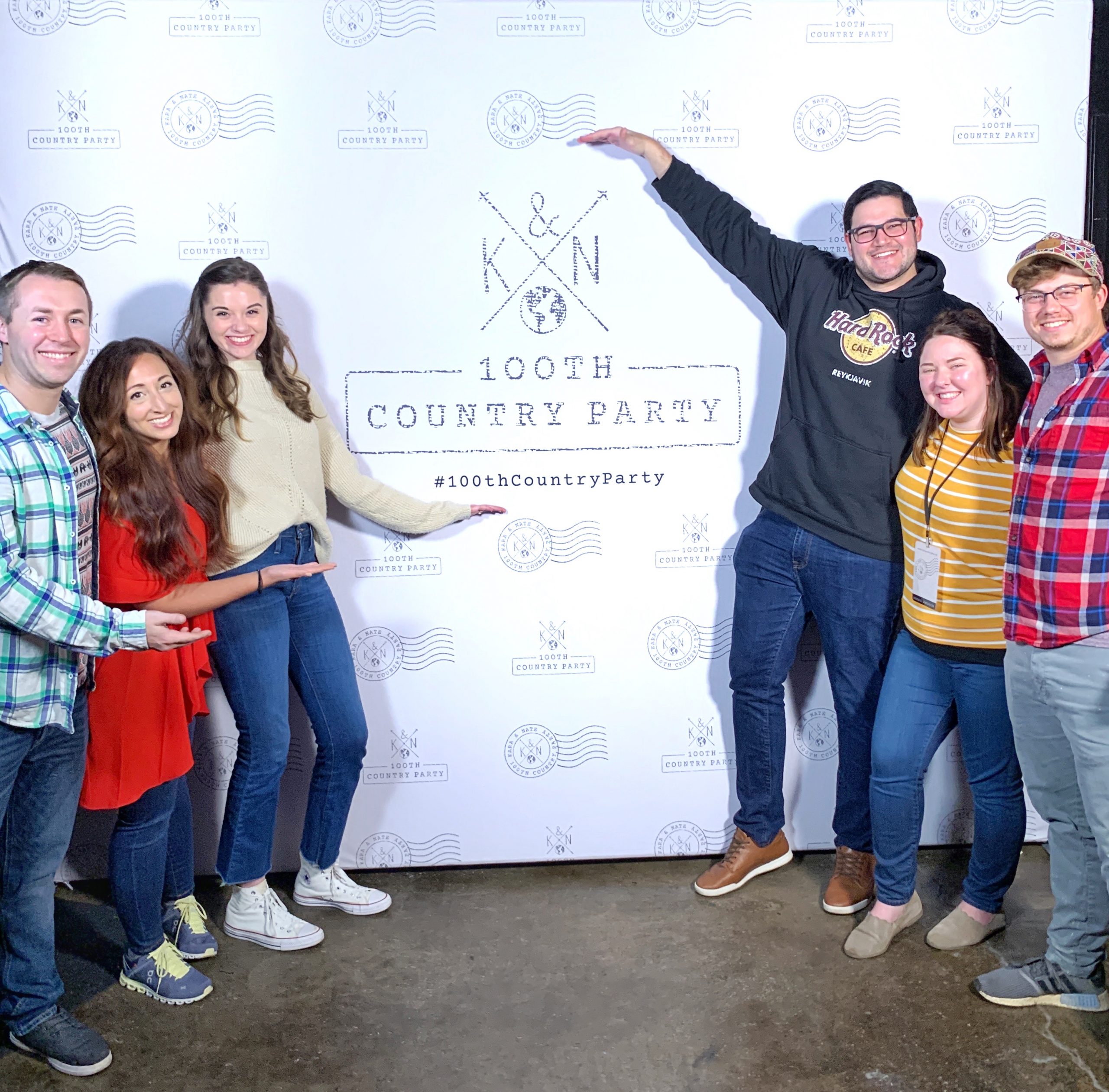 Photo Opp & Meet and Greet

We were lucky enough to upgrade our tickets for FREE when Kara & Nate decided to add a Meet and Greet to their 100th Country Party. It began two hours before the event and was a really nice touch. Nate actually told me he recognized us from the Travel Group and enjoyed our photos. I thanked him for inspiring me to book the Skylodge adventure for our upcoming trip to Peru!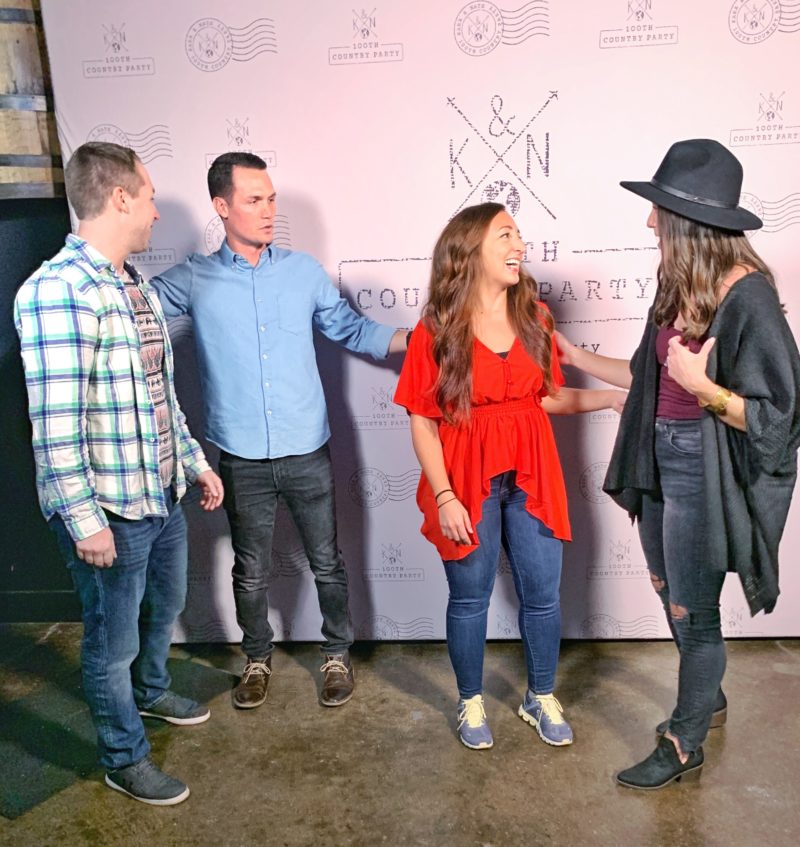 An UnBasic Snack

Immediately after chatting with Kara & Nate we were ushered towards a line of tables that featured a unique tasting opportunity. To my surprise, there was an assortment of creepy crawlers that included worms, crickets, and the Crème de la crème – Scorpions! If you were brave enough to indulge in one or more of these tasty treats, you'd walk away with some cool swag! Ironically, the last time I had an opportunity to challenge my food boundaries was in Thailand a few years ago but unfortunately, food poisoning had caught the best of me. This time around I decided to dismiss the apprehensive voice in my head and put the foot on the gas towards my first Scorpion Meal!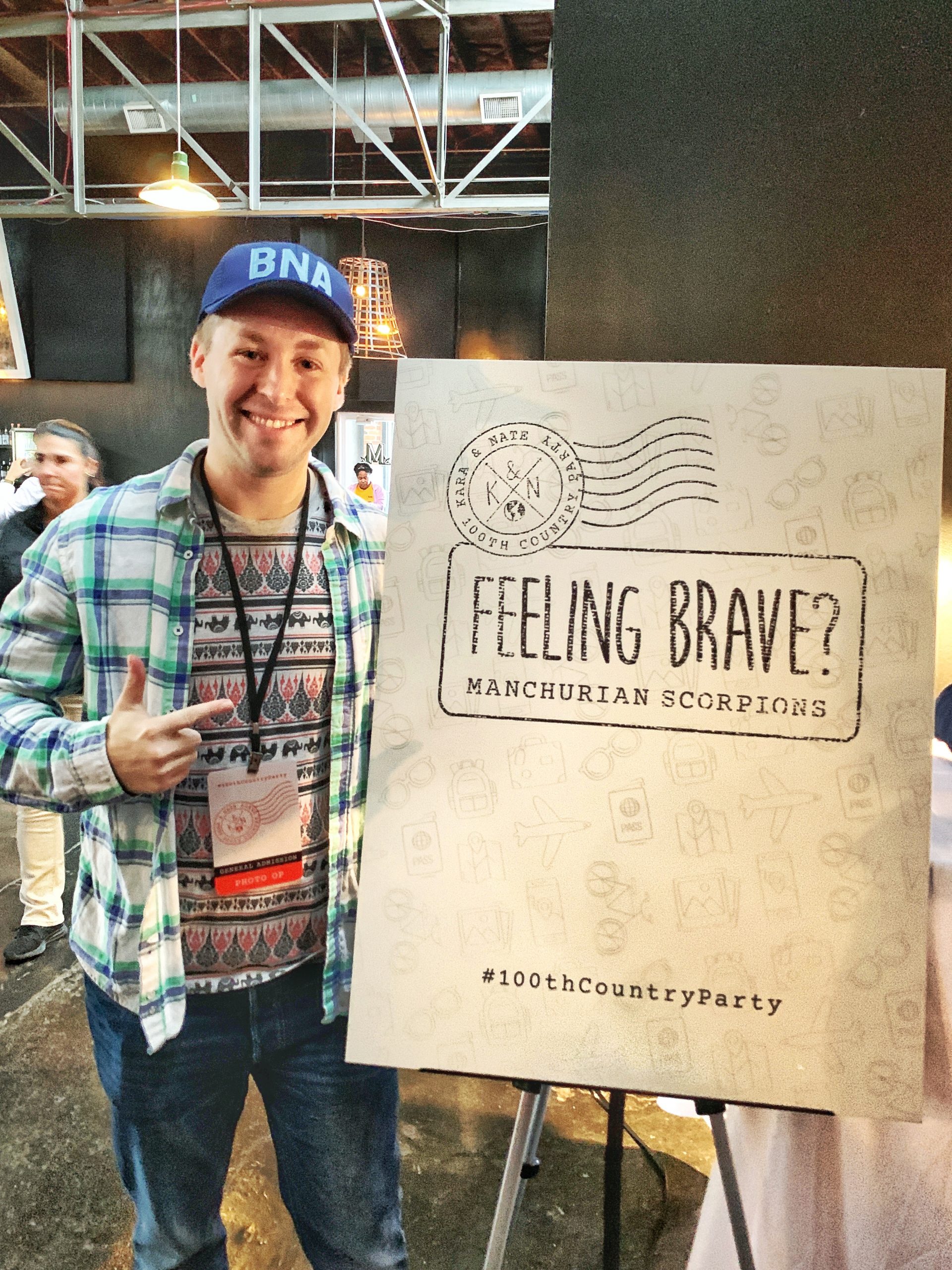 Scorpion Taste Test – Salty, crispy, and overall not even close to as bad as I had thought it would be. Would I eat a scorpion again? Heck Yes!

Food and Beverages

Kara & Nate's 100th Country Party included unlimited popcorn all night which was a perfect snack to accompany the "Final Vlog". There was also delicious coffee on hand which included unique blends from all over the world. Outside there were Food Trucks serving some local Nashville cuisine. I went with a Mac N Cheese Buffalo Chicken Sandwich which was a perfect pairing to the Scorpion Appetizer! (LOL) 

Mingling and Travel Talk

It was so very cool to meet people from all over the world who share a similar passion for Travel. We even ran into some fun Points & Miles enthusiasts and a handful of Basic Travelers who follow our Blog which was completely unexpected. I'm really looking forward to connecting with all of our new travel friends for many years to come!

Travel Trivia & Two Fun Contests

During the waiting time before Kara & Nate's Final Vlog premiered, there was a digital Trivia Contest taking place. Participants earned points by answering different Travel Related Questions correctly. The Top 4 people who earned the most points were invited to battle it out on stage for a chance to win some travel-themed prizes. The First contest was comprised of a 1 on 1 Stinky Tofu Eating Challenge and the Second Contest was a pack-to-the-finish challenge. I was VERY impressed with the Tofu winner who legitimately downed the Tofu in 0.00001 seconds. She described it as tasting like a "cube of salt". The packing challenge was entertaining and brought back memories of Lisa and I trying our best to make everything fit in our carry on luggage before a big trip. The winners received a PADI Scuba Certification for Two People and a Camper Van Travel Trip to Canada. 

The Final Vlog

Following the Contests, Kara and Nate discussed the last 4 years of their lives and what led up to them reaching their goal of Travling to 100 Countries. It was really interesting to hear their story and how they were able to bring their dream to fruition. They then shared with us the unveiling of their 1 Million Subscriber Award which they had just received from YouTube. I can't even imagine what that moment must have felt like for them. Then the moment came that everyone had been waiting for! We all got comfortable in our chairs as Kara & Nate hit the play button on their "Final Vlog".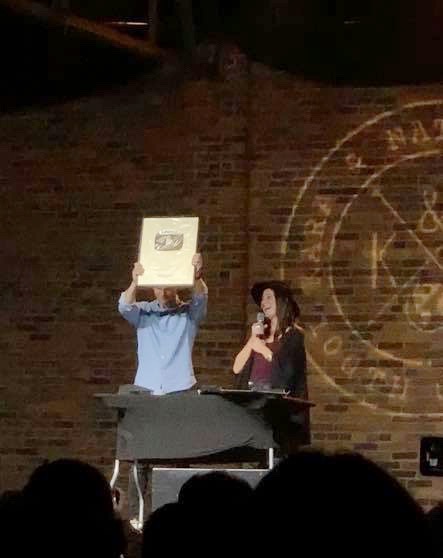 Very Well Done!

From the Start, I was impressed with the flow of the Video and the way Kara and Nate told their story. It was funny, inspiring, thought-provoking, and really provided a sense of what it was like for them to leave home and explore the world for the last 4 years. I especially enjoyed learning about their orgin story; how Nate took an analytical approach to planning the first year of travel and the random wedding videography gig which serindiptously set the stage for their adventure ahead. Everything culiminated towards Kara & Nate's 100th Country which up until this moment had been a huge secret. They even asked their followers where they should go to celebrate this milestone through a poll on their website. The 100th Country was…..

No Spoilers Here

You'll have to Tune into Kara and Nate's YouTube Channel and see for yourself!

Basic Recap

What an amazing weekend in Nashville! I'm so thankful that Lisa introduced me to Kara & Nate and that I was able to share their special moment. The passionate travelers that I met ranged from people who had recently been bit by the travel bug in search of inspiration to those that traveled across the planet embracing different cultures and pushing personal boundaries. I left Kara & Nate's 100th Country Party feeling invigorated for what lies ahead in my quest to explore this beautiful planet of ours!
More Basic Reading