Who doesn't love a good stack? If you haven't heard of stacking before it's basically combining multiple promotions for greater savings than one promotion in isolation. This stacking opportunity I discovered combines the Chase Sapphire Reserve DoorDash Credit with the Fluz Cashback Mobile App. This double-dip will give you extra door dash discounts.
Bonus: If you are new to Door Dash, get an extra $10 off!
In 2020, Chase announced that the Sapphire Reserve card would include $120 worth of DoorDash credit. $60 for 2020 and another $60 for 2021. To use the credit, simply purchase something from DoorDash and the purchase will automatically be credited back. In addition, Sapphire Reserve holders receive a DashPass subscription that offers doordash discounts on purchases and delivery charges.
New to DoorDash? Sign up using our referral link for $30 off of your first three orders! **
**$10 off per order over $15 on your first 3 orders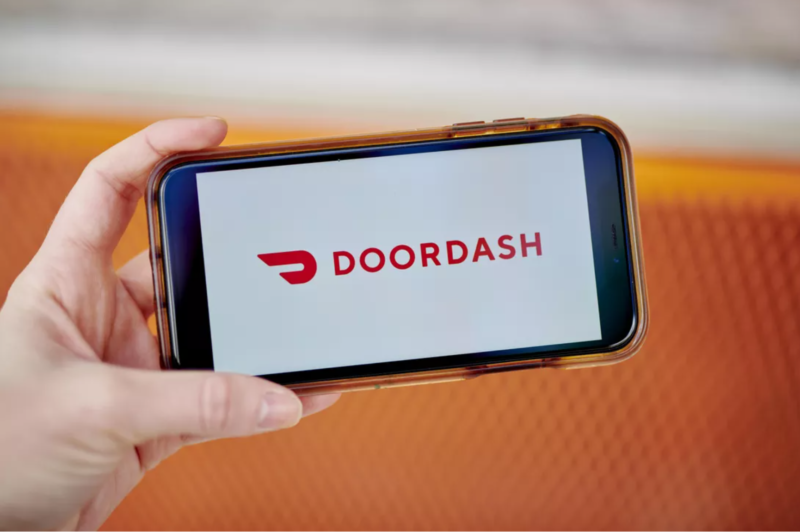 Fluz Cashback Mobile App
Fluz is one of our favorite Cashback Mobile Apps. They offer users the option to purchase gift cards for a variety of merchants at a discount. In addition, new users of Fluz receive three 35% off vouchers to use on a gift card purchase. Users can earn additional discounted vouchers by inviting friends & family to Fluz.
Click here to Sign Up for a New Fluz Account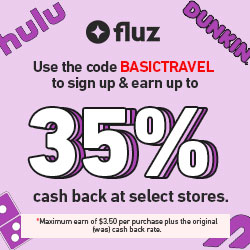 Want to know more about the Fluz App?
You can always visit our YouTube Channel for more #Basictravel tips and tricks. This episode we discuss the Fluz app and how easily you can use it for your everyday purchases to earn cash back. What I like about this is you can get discounts even while shopping IN physical stores!
Stacking Opportunity for DoorDash discounts
Simply select your food options from DoorDash and click through to the final screen before submitting payment. Take note of what the final price is and then open the Fluz Cashback Mobile App. Assuming you are a new user, use one of your three discounted vouchers to purchase a DoorDash gift card with your Chase Sapphire Reserve Credit Card.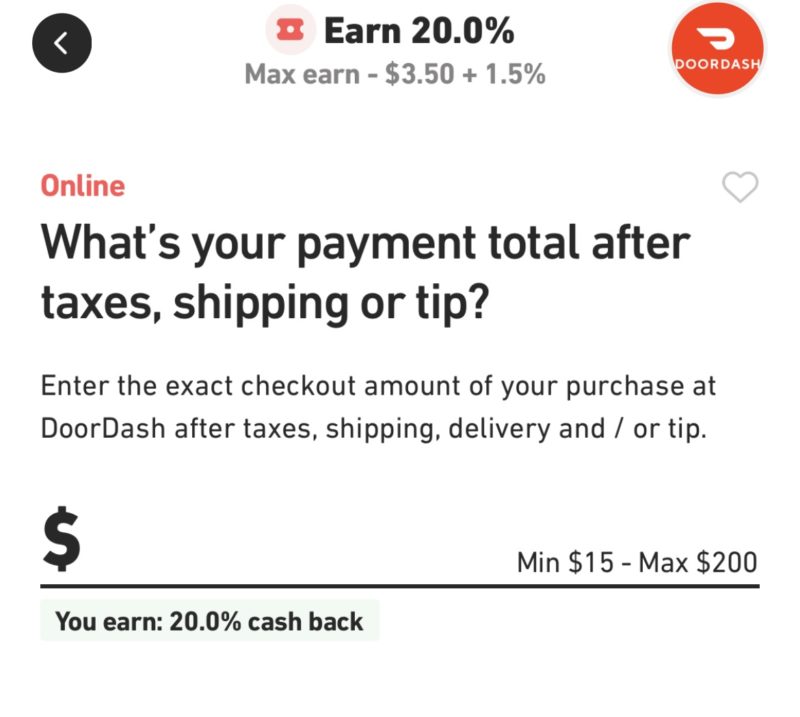 Switch back to the DoorDash mobile app and add the gift card to your balance and check out. The Fluz DoorDash gift card will code as DoorDash and be credited back on your Sapphire Reserve statement. Now you got 35% off of your 'free' meal with Chase Sapphire Reserve to extend your credit even further!

Bonus Stacking Opportunity
Occasionally there are promotional codes released by DoorDash via email or social media. Usually, the codes provide customers with the opportunity to take a percentage off of a future order. These DoorDash promotional codes CAN be stacked with Fluz and the Chase Sapphire Reserve Credit. There is no telling when a promotional code will be released but it may be worth it to hold out for one to secure the most savings.
Basic Breakdown of DoorDash Discounts
I love saving money and free food. This DoorDash and Fluz stacking opportunity offers the best of both of those worlds. Sometimes these credit card credits can be easily forgotten about so be sure to use them before you lost them!
Let us know!
Can you think of a way to stack this even further? I'd love to hear from you down in the comments or over in the 4,700+ Member Basic Travel Facebook Group!
More Basic Reading