2018 has been one of the greatest years of my life! In a short span of 365 days, Lisa and I have seen some of the most beautiful sights from around the world all due to our creative travel hacking strategies. Overall our trips should have cost us almost $40,000. Instead, we utilized almost one million rewards points and miles to save us more than 77% of that price. I'm excited to share with you some of my favorite moments from 2018. This is just a glimpse of what Travel Hacking can do for you!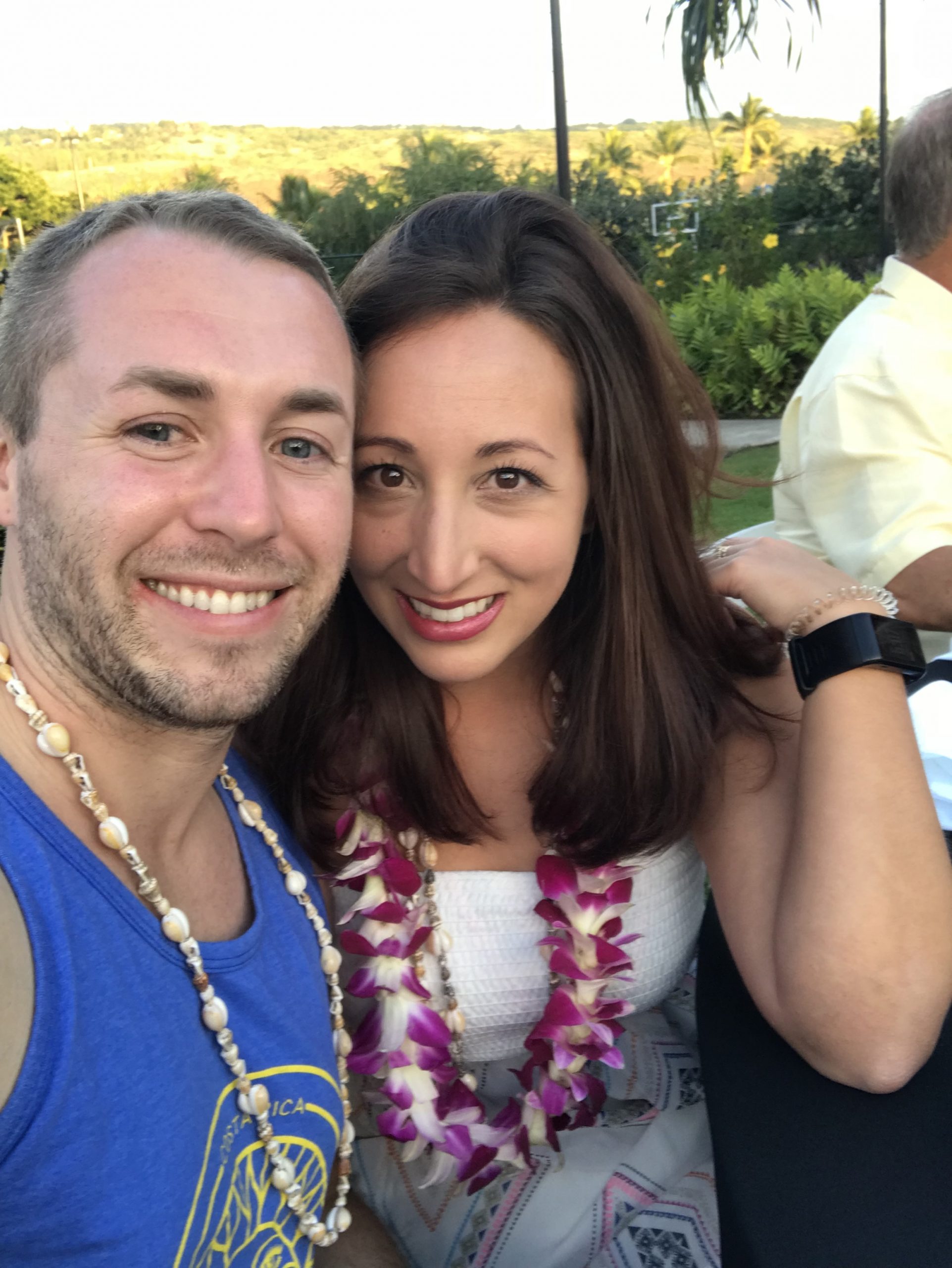 First, let's look at some numbers from our journey over the year! Lisa and I worked incredibly hard last year working odd jobs to save money for these trips. We also travel hacked to earn over a million airline miles and hotel points combined. In return, these points and miles saved us thousands and thousands of dollars.
The Numbers
Points and Miles enabled us to visit 6 new countries in 3 continents and 6 different states in the US. This lifestyle was something we've always dreamed of but never thought possible. Now, we want to teach you how to replicate our strategies. If this is your first time here, be sure to check out Basic Travel Hacking 101 and Basic Travel Hacking 102 for an overview of how points and miles enabled us to travel the world for a fraction of the cost! Be sure to check out the number breakdown chart at the end as well!
Miles Flown: 55,000
Hotel Nights: 66
Countries Explored: 6
Points Used: 998,334
Out of Pocket Cost: $8,945.64
Should have cost: $39,765.29
Total Savings: $30,819.65
Egypt

Getting down on one knee in front of the Great Pyramids of Giza was a fairy tale story. As a young boy, I always had a fascination with the pyramids and Egyptian history. This was always my top bucket list item. Since our relationship started with traveling, I knew the proposal had to involve travel. I knew deep down that I was going to turn my fascination into a real-life dream come true.
I cannot even begin to tell you all how many people in my life criticized my choice and tried to persuade me to not visit Egypt due to "safety concerns" or that I was "crazy" for wanting to do this. Well for all of those critics out there, how crazy is this:

Egypt was not only safe and welcoming but absolutely breathtaking. It was full of incredible history, architecture, and some of the most welcoming and generous people I have met. (Not to mention we had the most amazing tour guide in Cairo- Taha). There are also so many activities and amazing sights to see. Not only did we get engaged at the famous Pyramids of Giza, but we also hiked Mount Sinai, saw the Burning Bush, Scuba Dove the Red Sea, took a hot air balloon ride in Luxor, Sailed along the Nile River, and we even visited various Kings Tomb sites! This trip to Egypt should have cost well over $10,000 and we spent $500 for everything thanks to all of our Basic Travel Strategies!
Check out our article on the Hilton Luxor!
PS- you can check out our engagement video HERE!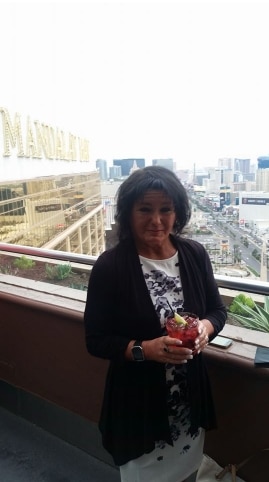 Hawaii
Hawaii is second on my list of favorite trips in 2018. This is merely due to just how truly beautiful it is in person and the endless amount of activities available to take in the sights! Lisa and I went to Hawaii on a mission to take a pen and cross off some bucket list items. I feel like words on a screen cannot do this trip justice. Even as I am writing this a huge smile is plastered on my face as I sit here and reminisce. My top 4 experiences in Hawaii are below.
1. Taking in the Sunrise on top of an Active Volcano.
This was truly one of the crazier experiences of my life. Waking up in the middle of the night and trekking over a lava field for three miles each way in order to see one of the most beautiful sunrises I've ever taken in is a memory I'll cherish forever. Epic Lava Tours were amazing guides that kept our group safe and up close and personal with the lava.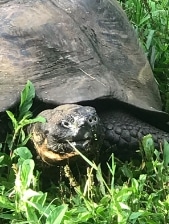 2. Jumping out of a plane at 15,000 feet!
[Bucket list – Check]
Plummeting from an airplane to the earth was truly a once in a lifetime experience. Seriously, I'm not sure I'd ever willingly jump out of a plane again. The adrenaline and rush from this experience is something I've NEVER felt before. Lisa was super calm all morning. In fact, I don't think she actually freaked out the entire time. She later told me she did on the plane and wanted to back out. Luckily, it was too late. As soon as they reach altitude, they hurl you out of the plane before you even have time to back out. It was seriously so exhilarating and terrifying at the same time. If you have the urge to jump out of a plane at 10,000 feet, I'd definitely suggest checking out Pacific Skydiving. Check out this fun video we got from our adventure!
[su_youtube url="https://youtu.be/yruD9EG4Sm8" width="400″ height="300″]
[su_youtube url="https://youtu.be/Bhsbzle30OE" width="400″ height="300″]
3. Helicopter Ride over the Big Island of Hawaii.
A 45-minute ride exploring the Big Island from above. Being able to see Pele and her fiery center glaring back at us. (Take a look, you can see her face in the crater!) Flying above the earth in a helicopter let us explore the world from a different viewpoint. Volcanoes, Waterfalls, Black Sand Beaches, and the massive ocean, we had a ton to see! If you choose to do this, Paradise Helicopters is one of the only companies that offers the doors-off experience!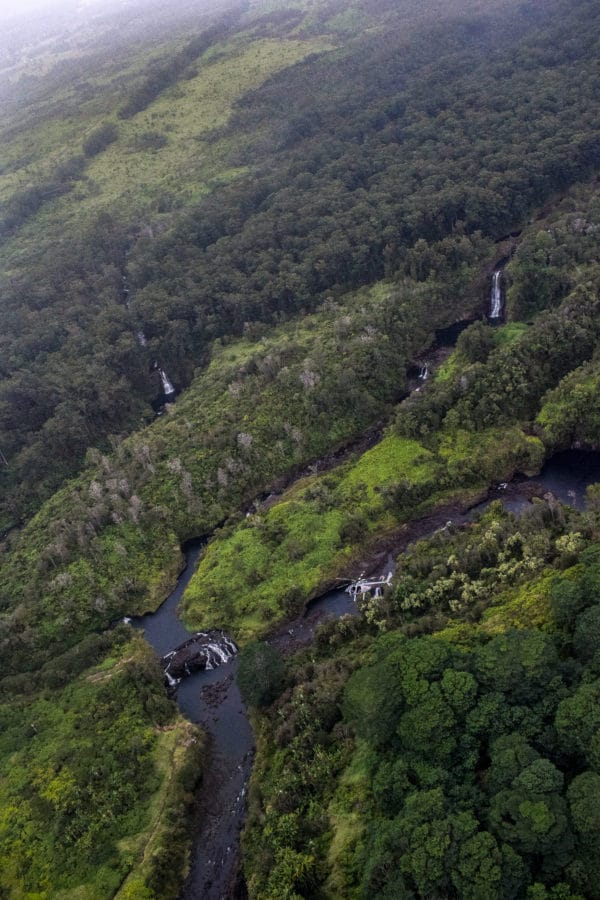 Take scuba diving, add in a nighttime factor and Manta Rays, you're in for an amazing experience. The experience was so surreal sitting around a 'campfire' with 30 other people hoping the Manta Rays would show up. At first, there were just one or two and we were excited. Then, it seemed like they multiplied and it was just swimming with Mantas! It was such an incredible experience and we were in awe. The coolest thing about it, since you are on the ocean floor, engulfed in water, is you can't talk. All you hear is the ocean swaying and your regulator breaths. It is oddly calming and satisfying. The 15 Manta Rays twirling around us with only our flashlights in hand made it feel like we were off exploring an alien planet! Read our article here for more information on the dive!
Hawaii is one spot that really surprised us. Because Lisa has been to Australia, she didn't really have high expectations. After visiting, she has since has changed her mind. Now we cannot wait to visit some of the other Islands- including Maui and Kauai! We highly recommend Hawaii to anyone as there are SO many activities to do and it really is unique. An added bonus is you don't need a passport!
fter spending $4,000 within 3 months from account opening
fter spending $4,000 within 3 months from account opening
Iceland

If you love nature, adventure, and hitting the open road, then Iceland is for you! The landscape is unlike anywhere else in the world. Volcanoes, Waterfalls, Hot Spring Lagoons, and Ice Caves cover Iceland from the West coast to the East coast. My favorite memory of Iceland was getting lost driving the roads. Seriously. I question Lisa's navigation skills sometimes. But really, getting lost enabled us to find some pretty amazing locations to explore. For Example, one unique stop we made was at a natural water spring in the ground. Lisa thought maybe we'd get some eternal water like in the Tuck Everlasting. (We didn't). Iceland was where we saw the Aurora Borealis for the first time. So it will definitely always be magical to us!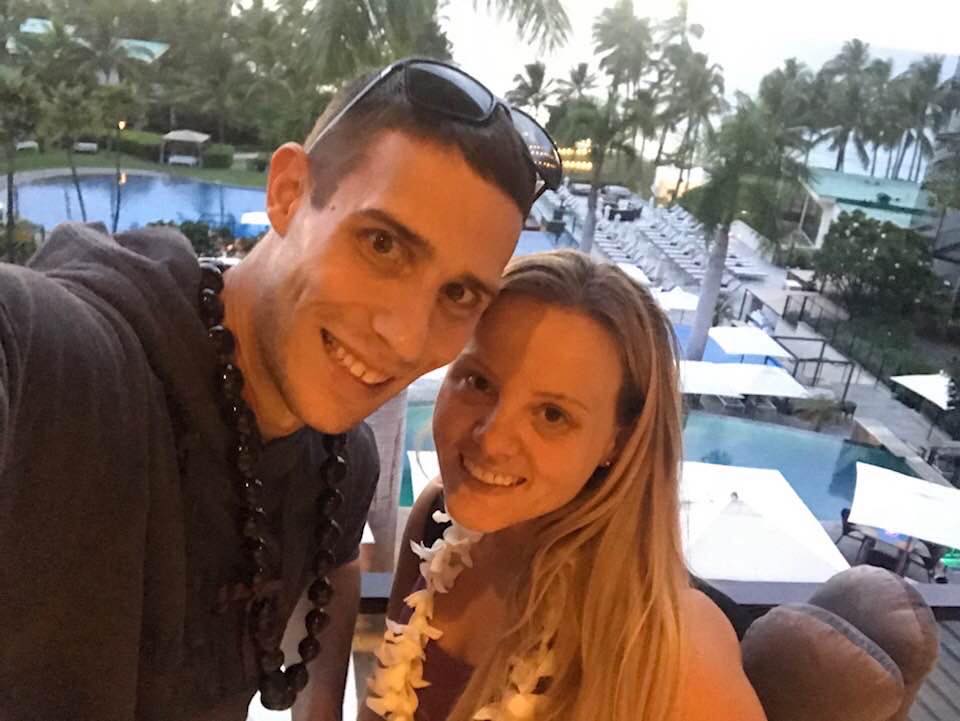 Lisa's favorite lesser-known hike in Iceland was the Gjain Waterfalls. It is off the beaten path and a couple of hours detour. Suddenly, we found ourselves at a crossroads as we weren't sure if we should hike it or not. Mixed reviews said we could drive it, others said no. Note: You could not. The weather is unpredictable in Iceland and it was blustery snowing and cold. The hike was 5k each way. Ultimately, we decided after 20 minutes of sitting in the car to hit the trail. Luckily we followed some footsteps as a guide. The snow was super deep and sometimes we'd step in huge puddles! However, when we got arrived, nobody else was around. The silence of the snow and the gushing waterfalls trickling down was something like no other. It was so peaceful and beautiful. (Fun Fact- Game of Thrones was filmed here!)

Greece
Athens, Santorini, Crete, and Mykonos are all so beautiful and unique in their own ways. From standing in awe at the great ruins of the Acropolis to driving an ATV around Santorini, walking through the streets of Mykonos, and taking in the beautiful white and blue architecture. We wished we had more time to check out each and every island! Each island had its own charm to it and we wished we had more time in each. Besides taking in the natural beauty of the Greek Islands, I can't highlight Greece without diving into the FOOD! For instance, they have the freshest seafood and vegetables I've ever encountered certainly lead Greece into one of our favorite destinations! Greek Salads are NOT the same in the US as they are in Greece. Trust us on that one and do yourself a favor and order one!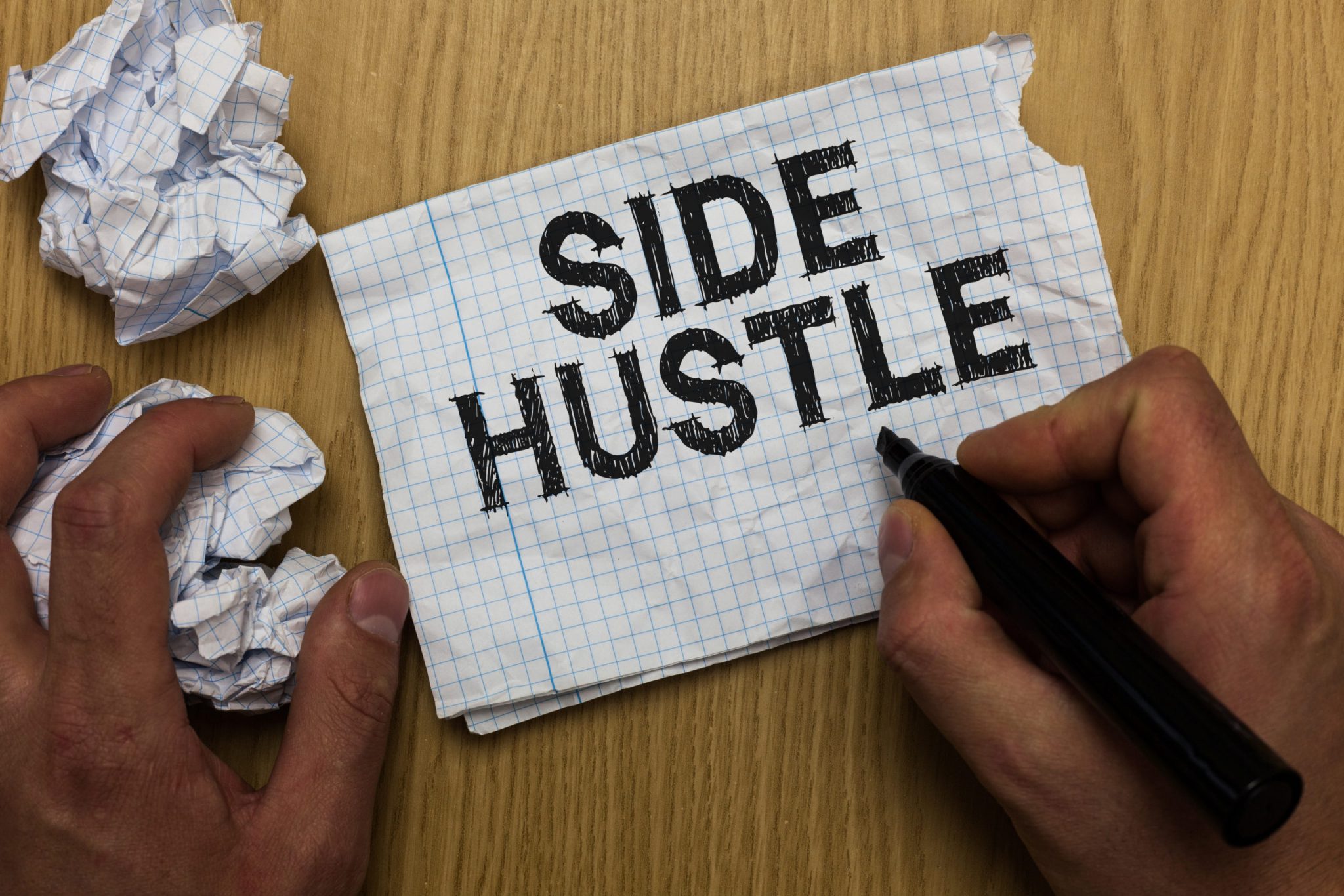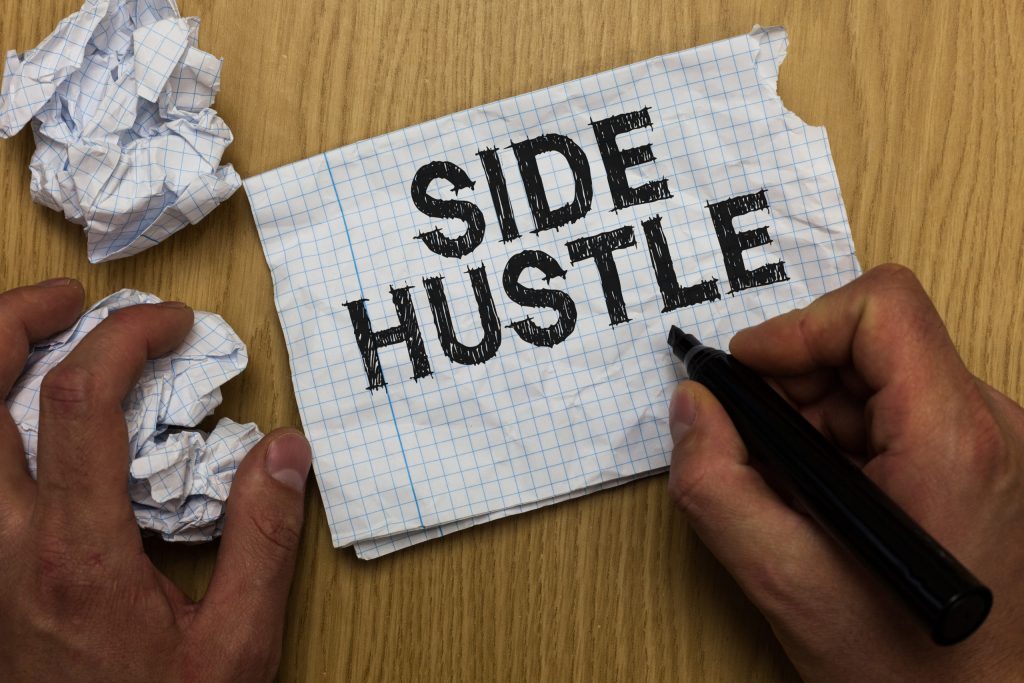 Finland
In the spirit of making dreams come true, Lisa came across this picture on a travel website years ago and exclaimed, "I've always dreamed of sleeping in a glass Igloo!" The location was called Kakslauttanen Arctic Resort and there were many options for staying in your very own glass igloo! We thought we'd add this on to our Iceland trip. In hindsight, it's not that close to Iceland. It was quite the journey for 3 days in Finland, and we wished we allocated more time to experience it.
Taking in one of the greatest natural shows on earth; The Aurora Borealis in our warm and cozy igloo was better than I could have imagined. In addition to these magnificent igloos, it is not hard to find ways to pass time in Lapland, Finland. With all sorts of activities ranging from Husky Dog Sledding to Snowmobiling to Relaxing with Reindeer in a sleigh ride. Not to mention, grabbing a 'Lonkero' with the locals!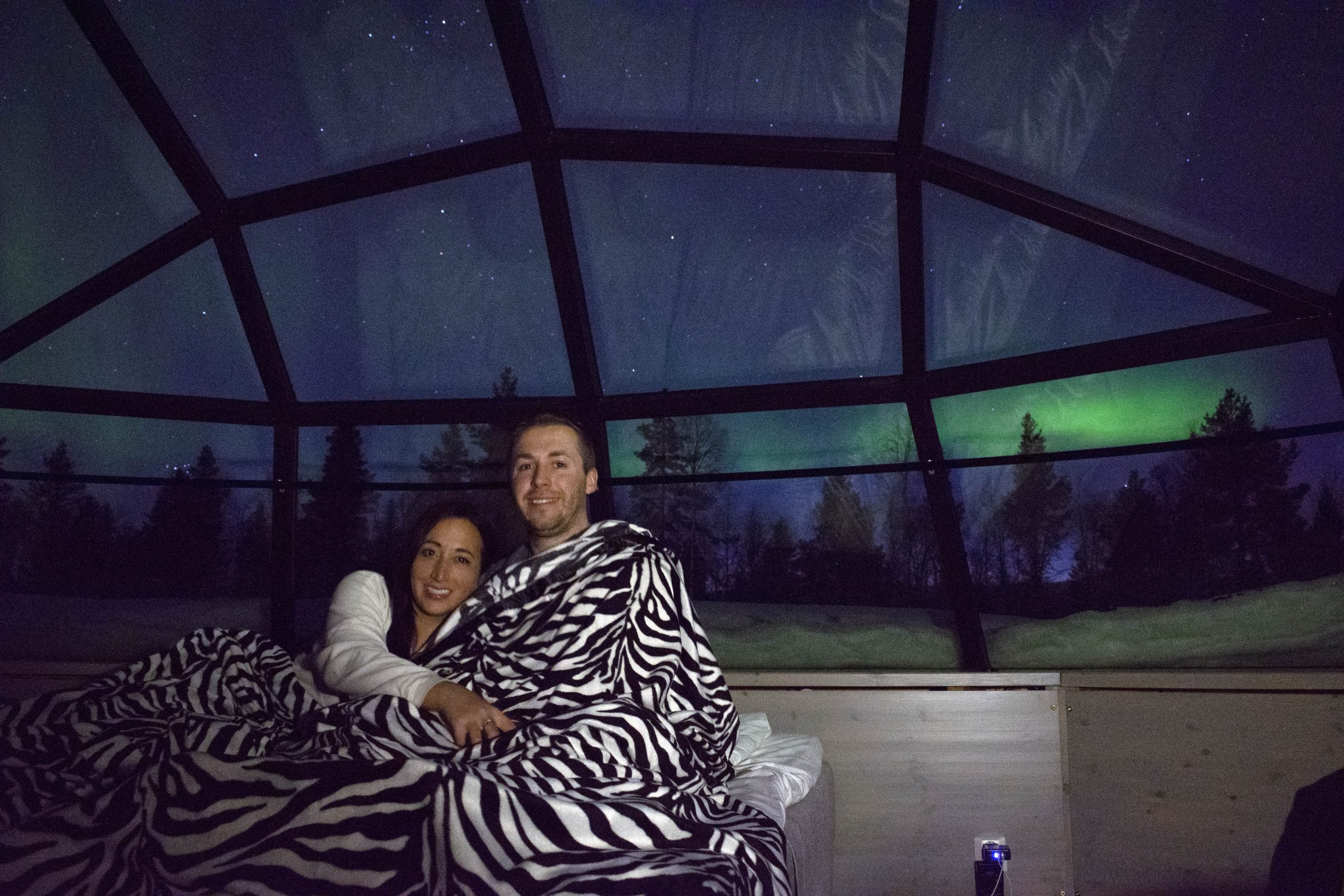 Mexico

Beautiful beaches, amazing food, and a unique underwater museum are my greatest takeaways from Mexico. Above all, if you are looking for some serious Rest & Relaxation then you are bound to find it here! Stay at an All-Inclusive Resort, like we did to really maximize your time in Mexico! The great thing about this resort was how close it was to Isla Mujeres for a day trip! Driving a golf cart around an island just exudes vacation to me.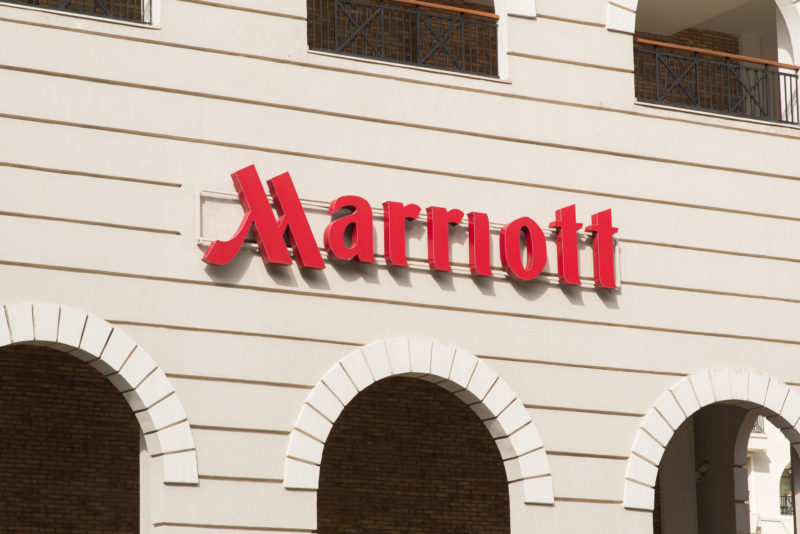 Dominican Republic
Most people go to Punta Cana in the Dominican Republic. Instead, we decided to end the year somewhere a little more unique. We flew into PUJ and drove a few hours up to Samana. The All-Inclusive Wyndham Viva V Samana provided us everything we could have dreamed of, and more! The weather was perfect, loads of sunshine and endless ways to sit and relax! The resort had an amazing staff who always kept the guests entertained! It was a great time for us to be able to reflect on how grateful we are for the year we had. They also provided a Christmas dinner that was really out of this world. It is something I will never forget!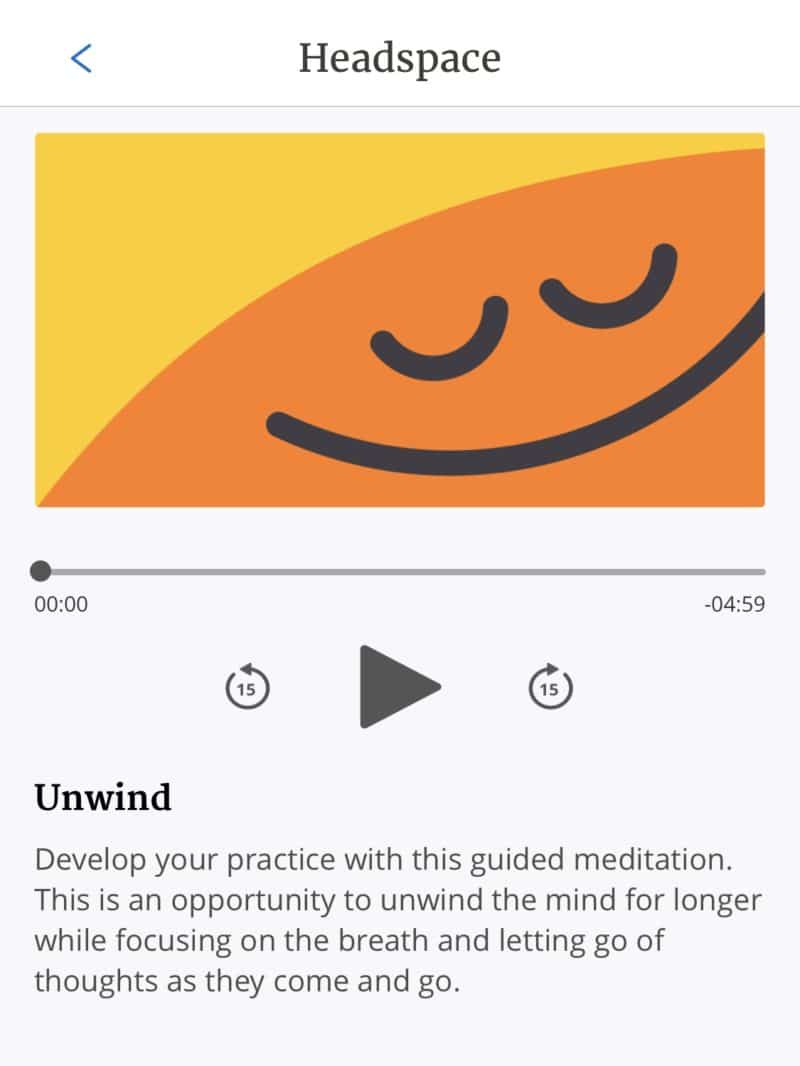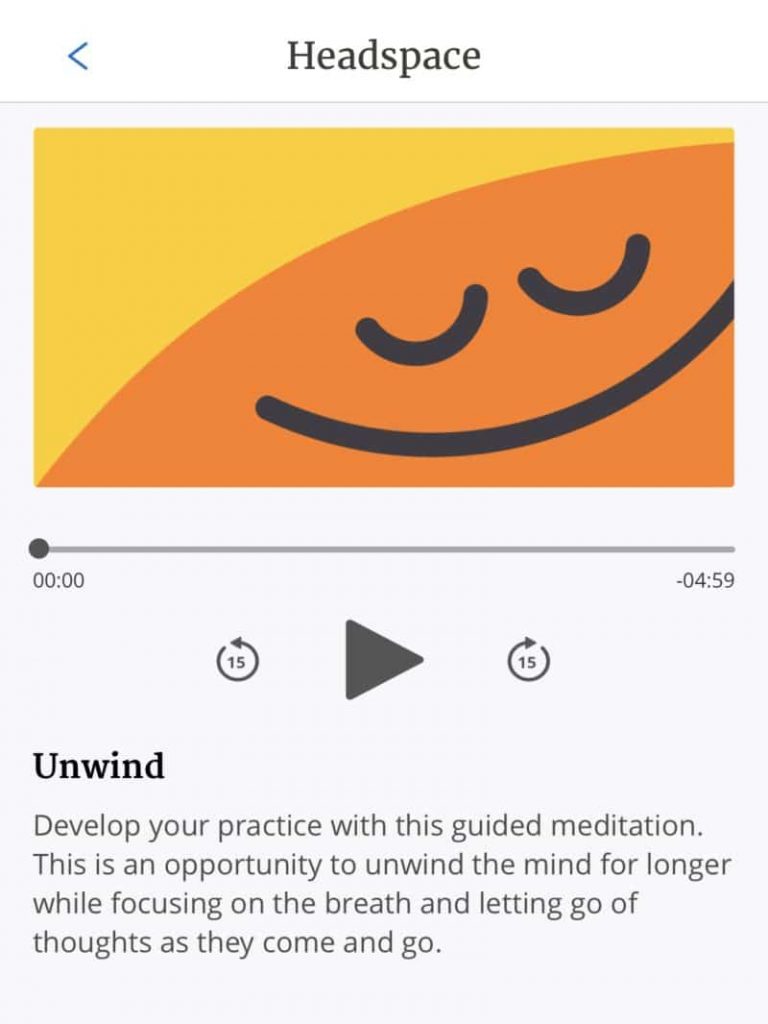 Domestic Travel
Of course, I cannot forget some highlights from our domestic trips throughout the USA! These were mostly quick weekend trips, but a blast none the less!
Below are some of my favorite moments in the US.
We also included a few of our travel hacking articles to check out for these trips!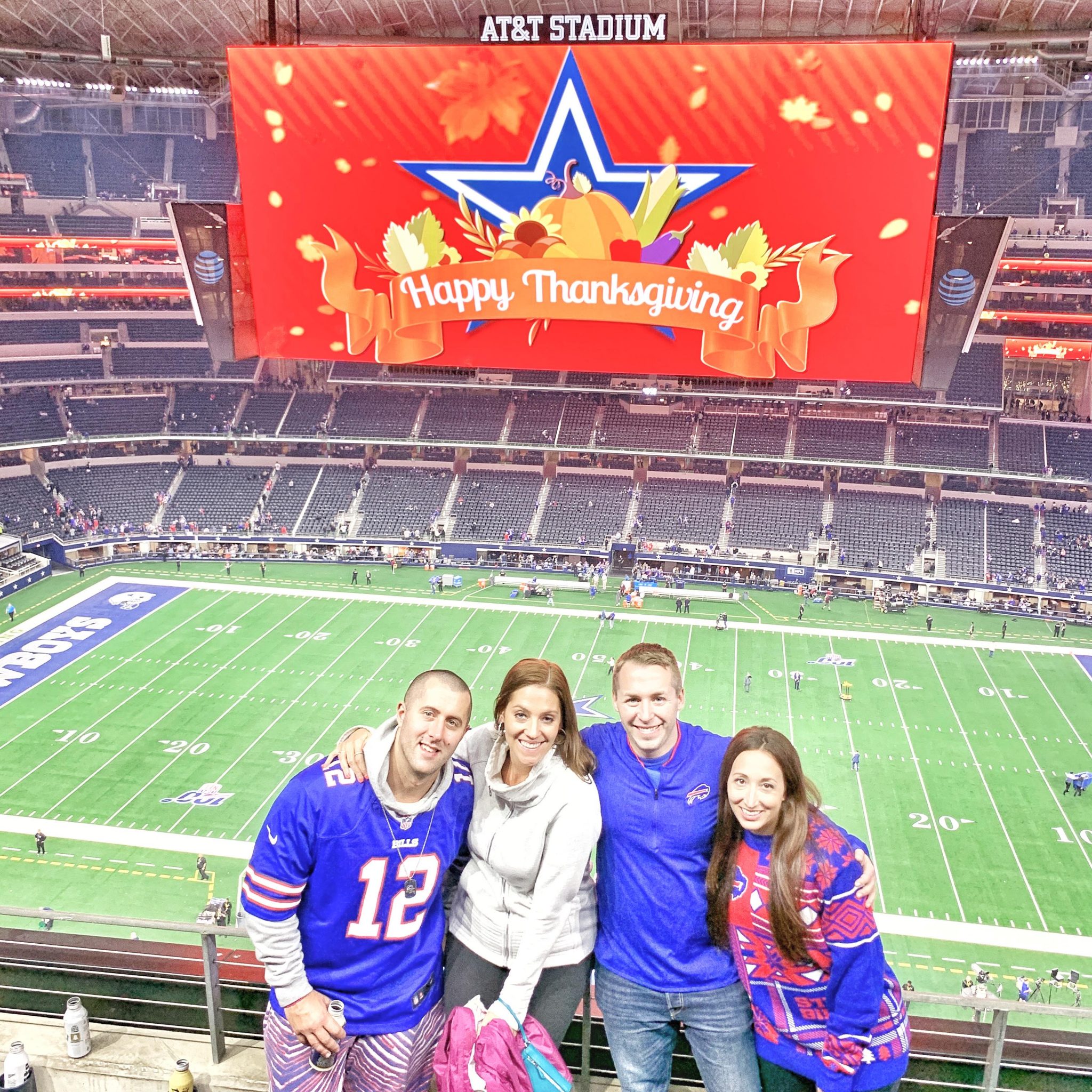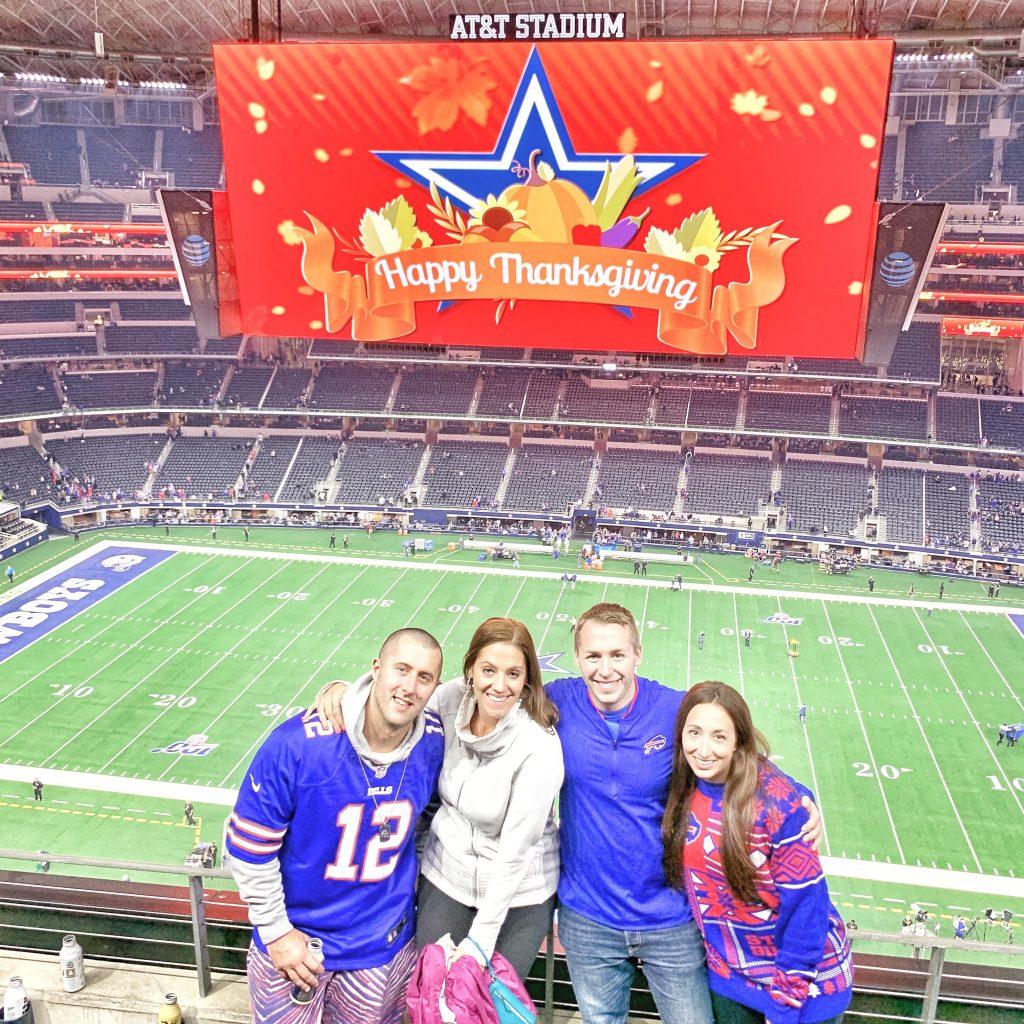 In 2018 we traveled thousands of miles and created memories that will last us a lifetime. It's been a wild 365 Days with many bumps (and selfies) along the way and we looking forward to what 2019 has in store for us. We couldn't have done any of this without the Basic Travel Strategies to cutting costs and travel hacking our way from one place to the next. If you're ready to start your own journey, we're here to help! None of our travels would have been possible without travel hacking, and that is why we started this blog. We want to help inspire others and teach you how to travel for less. Outlined below are our top articles to read to learn the ins & outs of travel hacking! Remember, we are just an email away, so please send us a message if you have any questions! [email protected]
Points Overview
Here are the cold hard facts for numbers of what we spent in 2018 for travel. Most of the articles we have a deeper dive breakdown of how we booked each trip. If we do not have an article yet, we are working on it and will post soon!
Travel Hacking
If you are new to travel hacking, be sure to sign up for our FREE Ultimate Guidebook to Super Cheap Travel.
If you are looking for a credit card to start travel hacking, you can find our top credit offers can be found here. You can also send us an email for a personalized travel hacking plan!
Lastly, we want to say THANK YOU to all of our readers who have trusted us to plan your trips and points redemptions. We are super grateful. We cannot wait to follow YOU on your travels and see all of your amazing pictures from your dream vacations. Let us know where you'd love to go and let us help you make it happen!
Until Next time.
Happy Travels!
fter spending $4,000 within 3 months from account opening
fter spending $4,000 within 3 months from account opening