Don't be the guy driving a U-Haul truck to the beach on your next vacation. Seriously, rental cars are often the last thing we consider when piecing a trip together which can certainly be a costly mistake. A little-known fact is that I worked for a car rental company throughout my college years and ended up learning some good tricks for saving money. Learn all about my top 12 ways to save money on rental cars in this basic breakdown!
1 – Points & Miles
The top strategy I use for saving money on rental cars is by utilizing award points and miles. It's possible to use a variety of points and miles to pay for a rental car including points directly from the rental car company. I'm going to narrow this option down into three subsections: Rental Points, Credit Card Points, & Airline Miles.
Car Rental Points
Most of the car rental companies have their own award program that will provide points for each day or overall cost. I recommend creating a free loyalty account with each of the major chains out there so that you don't miss out on any points when renting a car. Typically a daily rental averages between 500 and 700 points per day.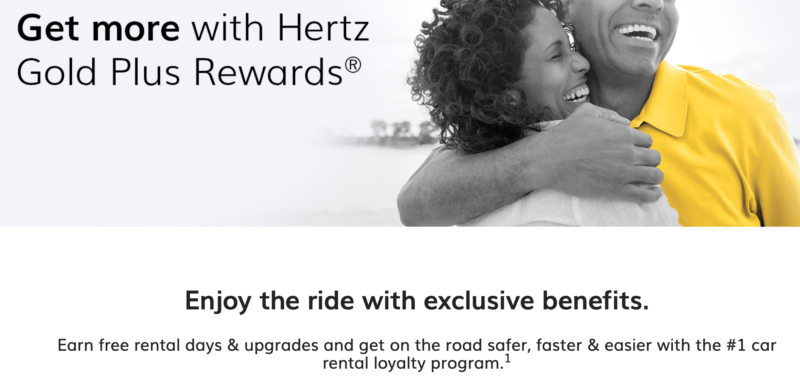 Basic Travel Tip – Signing up for the loyalty programs often lead to free upgrades, expedited service, and even waived additional driver fees!
Credit Card Points
A handful of Credit Card points can be used either directly to book a rental or indirectly to erase a statement charge. For example, the Chase Sapphire Reserve has a travel portal that allows you to book rental cars using Ultimate Rewards (UR) points with a 50% bonus. Similarly, the American Express Membership Rewards and Citi ThankYou portals both provide access to car rentals. Finally, Capital One VentureMiles provides cardholders the option to erase car rental charges directly off of the statement at a rate of 1 cent per mile ($100 = 10,000 Venture Miles).

Airline Miles
A lesser-known secret is that there are a handful of airlines that will allow you to use frequent flyer miles towards car rentals. It's important to note that the value you receive back is often lower than what you'd get from using the miles towards airfare. But if you have a surplus of miles and need to book a rental, money saved is money earned right? The following airlines allow you to book rental cars with airline miles: American, Southwest, United, Delta, and Hawaiian.

2 – Bank Account Bonuses
Did you know that banks will pay you to open new checking and savings accounts? This is one of my favorite ways to save money on a rental car and also build my travel fund each year. Typically a deposit is required that needs to reoccur for so many months in order to receive the cash bonuses. I typically will have my employer split up my payroll direct deposit and rotate accounts to earn an extra few thousand dollars a year.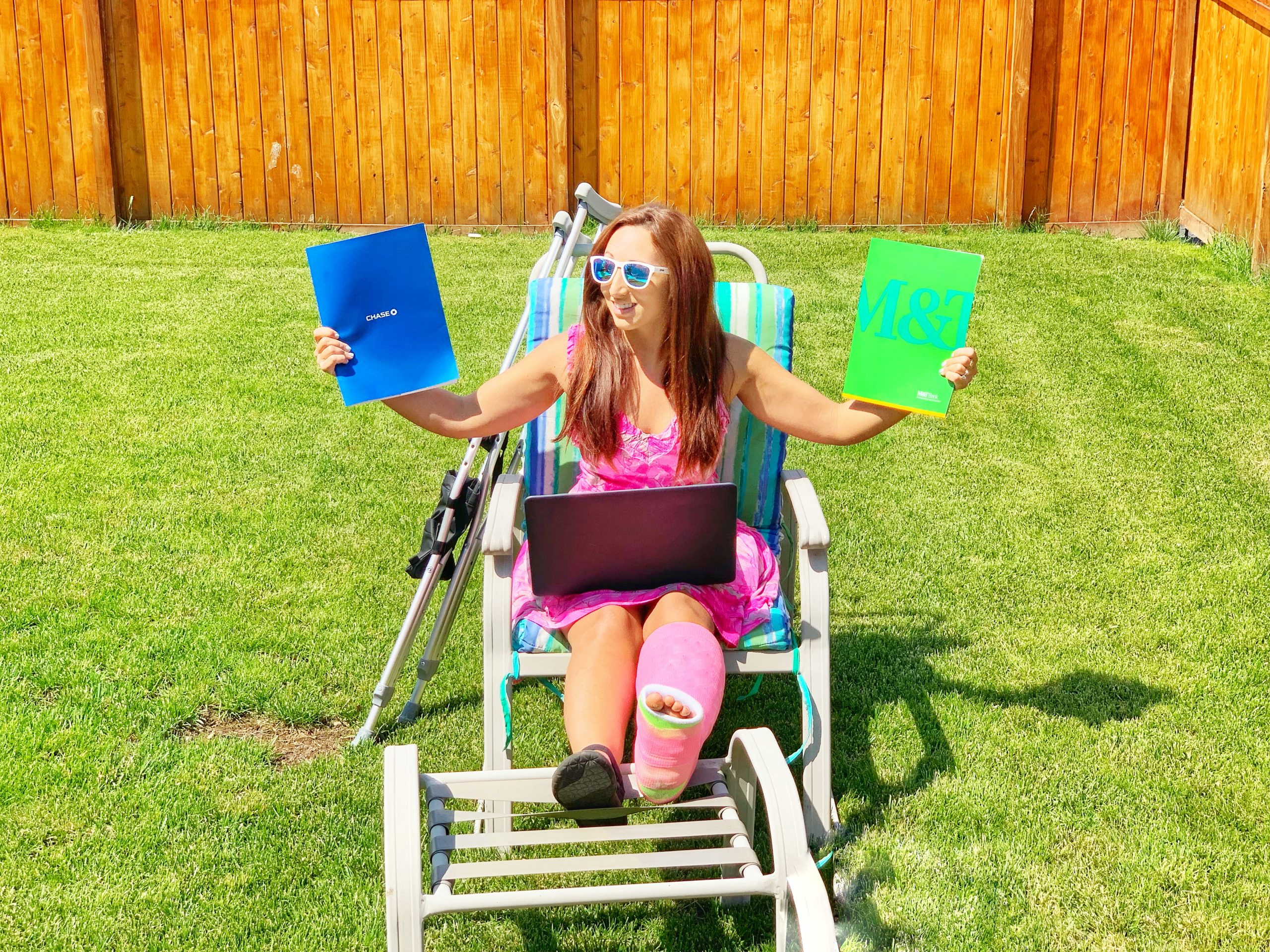 3 – One-Way Rentals
This is one of my favorite strategies for not just saving money on a rental car but on an overall trip. Flying into one city and driving to another opens up the opportunity to save money on flights by being able to book from different airports. It also leads to more efficient trip planning where you can cover more ground and see more sights without having to drive all the way back to where the trip started. When it comes to the actual rental rate, in my experience it's hit or miss if the one-way will be way cheaper than a traditional rental.
Basic Travel Tip – I utilized the One-Way Car Rental Strategy on one of my favorite national park trips! We flew into Las Vegas and drove through Utah to Salt Lake City visiting National Parks along the way.
4 – Avoid Renting from an Airport
It's a fact that car rental companies that are linked through an airport carry some additional fees and surcharges. Back in the day when I worked at the airport I would legitimately tell people to walk across the street and rent from the "neighborhood" location. Often this would lead to anywhere from 15-25% in savings since my airport had two distinct rental car fees tacked on. Of course, sometimes walking isn't an option when you're traveling but you could always utilize a Lyft or Uber to get you from the airport to a neighborhood location!

5 – Plug in those Codes & Coupons
Do you pay any annual membership dues? Think AARP, AAA, and USAA for example. Most organizations that charge an annual membership fee provide a code to save money on rental cars. There are also a handful of jobs that come with corporate rate codes which can often significantly reduce the daily rental rate. Finally, there are general codes and coupons that you can find via the internet or even in the Sunday Newspaper. This list of codes from Autoslash is a great resource to start!

6 – Use a Credit Card that provides insurance
This is one of my favorite strategies to save money on rental cars. Using a credit card that provides primary rental car insurance can lead to some huge savings. I used my Chase Sapphire Reserve Card in Costa Rica and was able to save a few hundred dollars in "mandatory" insurance fees. It's important to note that some credit cards provide secondary rental car insurance which kicks in after your personal car insurance. The top options for Primary Rental Car insurance are the Chase Sapphire Reserve and Chase Sapphire Preferred Card!
7 – Save Money on Car Seats
Working for a car rental company for seven years I can attest that renting a car seat for your child is not a good idea. Not only will it cost you a small fortune, in my experience the child seats are not cleaned very well. Yuck is right! Given that it costs between on average $9.99 and $13.99 to rent a car seat per day, it makes sense to just purchase one from the closest chain shopping center (Walmart, Target, etc.). If you prefer to bring your own, there are plenty of affordable car seats that are great for travel. You could also order from Amazon and just deliver directly to where you are staying.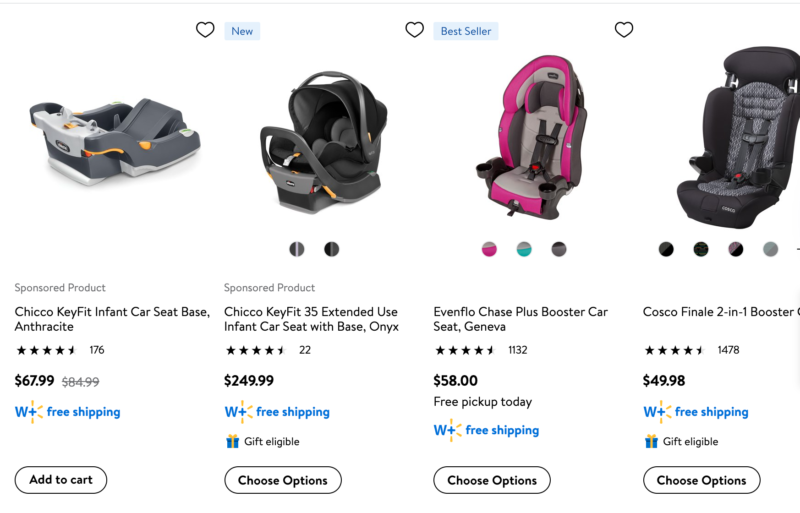 8 – Autoslash
Without fail, Autoslash is one of my favorite and most consistent ways to save money on rental cars. The website basically works similar to an online travel agency but is more consumer-friendly. First, you can search for a rental car for your trip and Autoslash will email you a customized quote using their algorithm to apply every coupon code possible. Second, after booking a rental car you can add the reservation information into their tracking portal. Autoslash will monitor the price and send an alert if it drops. Talk about a one-stop-shop!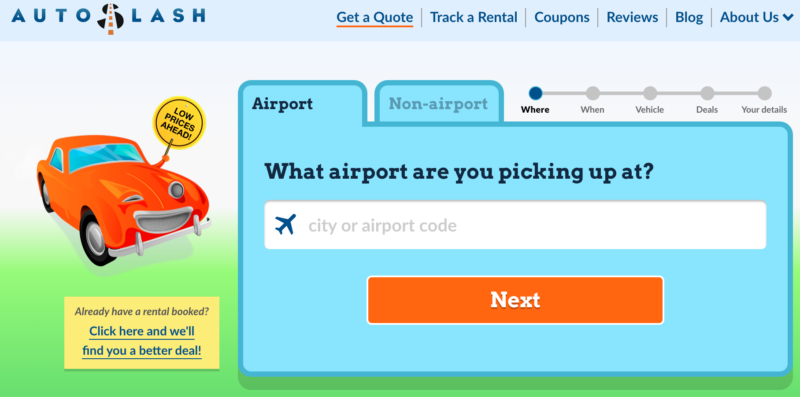 9 – Book Early
It pays to reserve a car rental as early as you can due to last-minute rates often being sky-high. This is extra important when travel falls during peak times like holidays, festivals, and school breaks.
10 – TURO
Everyone has heard of Airbnb but have you heard of the rental car version? TURO is essentially the same concept, car owners rent out their private vehicles to travelers for a set rate per day. I was able to score a convertible for cheap on my last trip to the Florida Keys using TURO. What I like about TURO is the unique selection of cars that you'll find!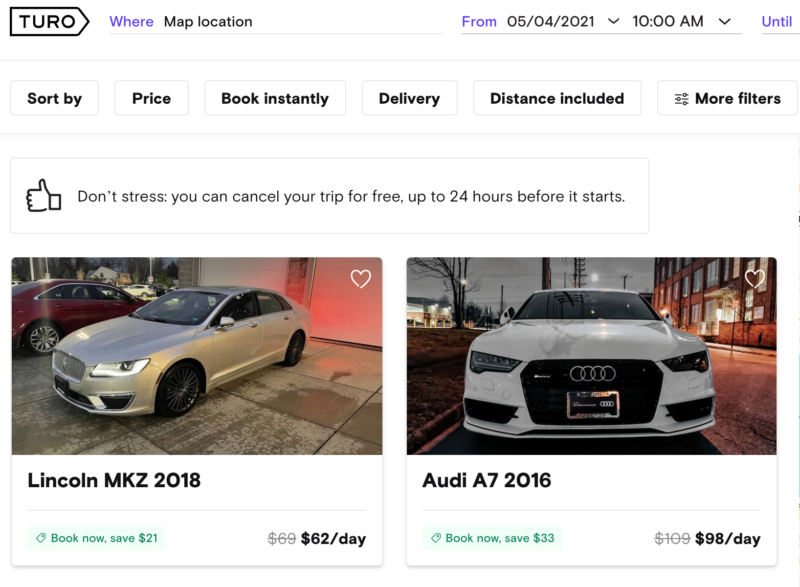 11 – Take Photos and Videos
Don't risk being the one who is liable for damage to a rental car that was there when you picked up the car. I suggest taking the extra time when you first pick the car up to walk around and shoot photos & videos. Be sure to do the same for the inside of the car where damage to the upholstery can also be held against the renter. Finally, inspect the car windshield for chips or cracks which can often go overlooked.
12 – U-Haul
No joke and certainly the last resort in my book renting a U-Haul could be the best option for your next trip. Rates can go for as low as $19.95 per day but the mileage is where they get you. Standard mileage ranges from 69-99 cents per mile. And don't forget about fuel as the larger the vehicle the less fuel-efficient it will likely be. Nevertheless, this is a great backup option for saving money on rental cars when all else fails!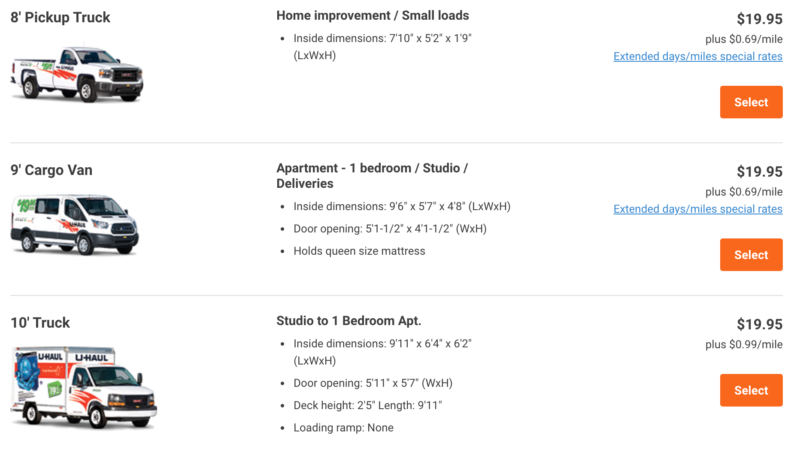 Let us know!
What's your favorite way to save money on a rental car? I'd love to hear from you down in the comments or over in the 4,900+ Member Basic Travel Facebook Group!
More Basic Reading