Note: Updated 5/02/2021
News broke this morning that the coveted Chase "Pay Yourself Back" program has extended! We heard rumors of it happening but when it first launched the original expiration was set for April 30th, 2021. Before we get into the details, if you don't know what the Pay Yourself Back promo is, check out our Redemption Guide for the Chase Pay Yourself Back. Another great article is how Chase Pay yourself back can get you FREE food! Okay, enough of that. Let's get into the details!
Expiration of Chase Pay Yourself Back (PYB)
The Chase PYB program is now showing an expiration date of September 30th, 2021 when logging into online banking.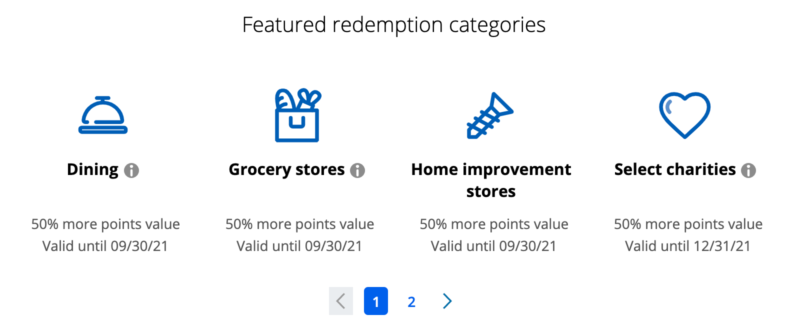 Newest Cards Added to the program
Chase Ink Business Preferred, Chase Ink Plus business cards (no longer an option to open), AND Chase Freedom cards are now eligible for the program. All Chase Ink Business card members will have access through September 30, 2021. Chase Freedom card members, on the other hand, will indefinitely have access to the pay yourself back.
New Categories
Chase is adding a new category to the Chase Pay Yourself Back program that will be eligible among Freedom, Sapphire, and Business products. You will now be able to pay yourself back for charitable donations made to eligible charities. Some of these eligible charitable donation companies include:
American Red Cross
Equal Justice Initiative
Feeding America
Habitat for Humanity
International Medical Corporation
Leadership Education Fund
NAACP Legal Defense and Education Fund
National Urban League
Thurgood Marshall College Fund
United Negro College Fund
United Way
World Central Kitchen
Chase Pay Yourself Back Rates
Chase Sapphire Reserve and Chase Sapphire Preferred are going unchanged from previously. They were given a 50% (Reserve) and 25% (Preferred), the redemption rate for purchases made at grocery stores, home improvement, and dining. This offer is good through September 30, 2021! If you are a holder of the Chase Sapphire Reserve, you can redeem 10,000 Chase UR points for $150 instead of $100. Chase Sapphire Preferred will get you $125 for the same 10,000 points.
Chase Ink Business Preferred and Chase Ink Business will earn an extra 25% on redemptions for shipping and online advertising purchases through the end of the year. If you have high business expenses in shipping and online advertising, you can get $125 back for every 10,000 points instead of the normal $100. You will also earn 5x in these categories up to $10,000 through October 31st in combined purchases.
The Chase Freedom card family- Chase Freedom Unlimited, Chase Freedom (no longer able to apply for this card), and Chase Freedom Flex, are also now eligible for pay yourself back. The categories for these cards include charity donations that will receive 25% back. Don't forget to check out the Chase Quarterly Categories for quarter 4's promotions to earn 5x up to $1,500.
Basic Review
I'm happy that they extended the program. Now I don't have to scramble to redeem more of my points for cash. Typically Dave and I are HUGE points travelers, but seeing as we have a hefty stash right now, it makes sense to utilize the points for other expenses- like our upcoming wedding.
What are your thoughts on the program? Will you be cashing out some of your points with this?
New to Credit Card Rewards Points? Check out the BASICS Below!