When I was in college, I opted to study abroad in Australia. During my time there, I took out a 'loan' of $10,000 to be able to travel wherever I wanted on the trip. I thought I was so sly taking out this loan as it had a "lower" interest rate. I don't remember the exact rate but it definitely wasn't 0%. Well what I didn't understand in my young 20-year-old brain, was how interest works. Over the next 10 years, I made the minimum payments on my loan and thought I was paying off my loan. Years later, I realized I'd paid back $10,000, but, I STILL OWED the bank $9,500. This was MIND BLOWING to me. How could I have paid off the loan but still owe just a little bit less than what I took out?
I was so upset and thought I would never be able to pay off debt. I was FED UP with interest and it still took me a few years to figure it out. Eventually, I learned how to "Travel Hack", and it literally changed my life. Travel hacking has not only enabled me to travel the world for super cheap, but it also helped me to get my finances in order. I finally figured out a way to pay off debt faster.
Fast forward to today, I have helped teach dozens of other people how to utilize credit cards to pay off debt faster, as well as plan dream trips – like a honeymoon to Hawaii, or even most recently teaching my parents to take advantage of these amazing credit card bonuses to get thousands off of home improvements. If you prefer a video, scroll to the end of this page to watch the breakdown!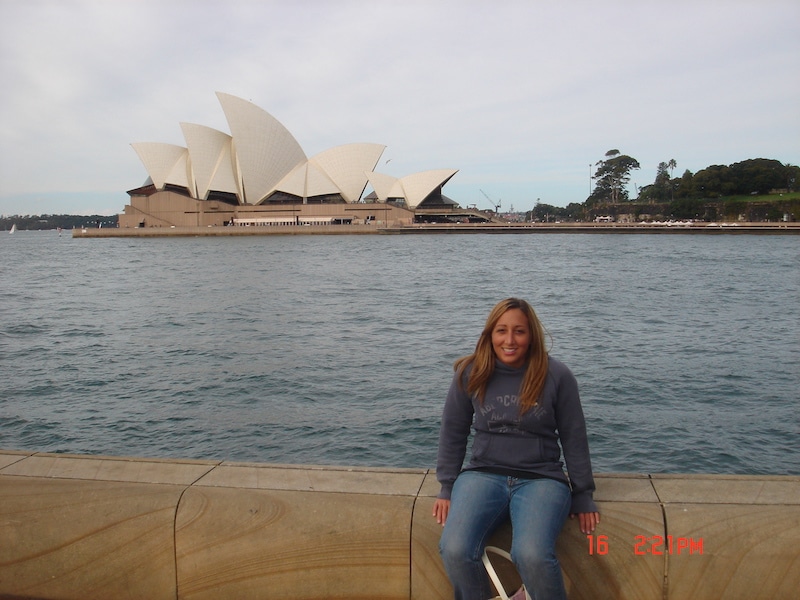 How to pay little to no interest
There are a variety of credit cards that offer either 0% introductory APR or 0% balance transfer. Each works a little differently, but similar concepts. There are ways they can each work to your advantage. I am going to use my $10k mistake in hopes to help others save thousands of dollars.
Since learning this 'trick', it is something that Dave & myself utilize all the time. One of the most recent times was over the summer where we had to cut down a rotting tree in our yard. Not only did we get 17 free hotel nights, but I then did a 0% balance transfer to utilize paying zero interest for 12 months.
Rules to follow
One of the biggest things I want to note first is if you are struggling with debt, make sure to always make the minimum payments on everything. Missing a payment on anything is a big hit to your credit score and makes it harder to get credit in the future. If you can only afford to make minimum payments, then do that until you can work yourself out of debt.
If you are currently in debt, you'll want to start with a 0% balance transfer offer. I do also want to note that once you are maxed out on credit, it is sometimes hard to get approved as banks will think you are overextended. It doesn't hurt to try, but note that you might not get approved. I would keep paying all minimum payments and scroll down to find ways to make extra income to pay it off faster first.
So what is 0% APR?
0% APR means that you can make purchases on a card for a specified time period, and pay no interest. These time periods range from 6 months, up to 18 or even 24 months. Normally offers are in the 12-18 months range. The best time to use a 0% interest APR is if you have a large purchase coming up. Whether it be home renovations, fixing your car, or whatever big purchase you have. I like the simplicity as all you have to do is make the purchase on the said credit card. Once the purchase is made, you can enjoy 0% interest for however many months are in the terms of the agreement.
If you have a 0% APR offer for 12 months starting December 1st, 2020, you then have 0% interest until November 30th, 2021. So if you make a purchase on November 1st, you do not get 12 months from that date of 0% APR. It would just be until November 30th where you would pay no interest.
Before you make the purchase, if this isn't an emergency purchase, I will try to make sure it is something I can afford over the timer period of the 0% interest. So if I am going to do home renovations or want to pay for a vacation, I won't overexert myself on finances. This is extremely important because you don't want to spend more than you make. If you are already in a pickle, these steps can help you get out. But make sure you don't dig yourself back into a hole. 
Example
Let's say I got an 18 month 0% APR offer. I typically would want to figure out the math to know how much money I would need to pay each month on that card to pay off the balance before my 0% expires.
So, for my college mistake, my $10,000 loan over 18 months would be $555.55 each month. This might be high for a monthly payment, but stick with me.
Over those 18 months I could pay down my high bill and pay no interest. If I were to keep it at the regular interest rate, in 18 months I would have paid thousands of dollars in interest. Having the 0% interest APR card is great because it would have saved me $10,000 in the last 10-12 years of extra money out of my pocket. What I would typically do is set up this bill to pay on auto pay each month. This way I can calculate when the time comes, I know I was paying down a large portion each month of the bill to not pay any interest on it.
Now maybe you can't afford that large payment. I would figure out a budget that works for you. Let's say I was able to afford $250 a month on this payment. At the end of my 18 months, I would have paid off $4,500, leaving $5,500 of my loan left.

My next option would then be to look for a balance transfer card.
Balance Transfer Offers
Balance transfer offers are great because they are similar in the terms above, where you can get a variety of terms of 0% interest for the specified period. Again they can be 6 months up to 24 months. The difference with this is you transfer an existing credit card balance, and it is only available for a set time period. So for example, you might have a 0% balance transfer offer for transfers done by a set date. There is also typically a 'origination fee' associated with a balance transfer. Over the last few years, I have seen anywhere from 1%-5% in these fees. A normal rate is about 3%. The lower the rate the better as you pay less overall.
I have also seen balance transfer offers where they offer you a 'lower' APR such as 5.99% for X number of months. I would honestly try to find one with a 0% APR because you are better off in the long run. However, if you only can get approved for one of these, if you are currently paying 24.99% interest, you are better off getting the lower rate.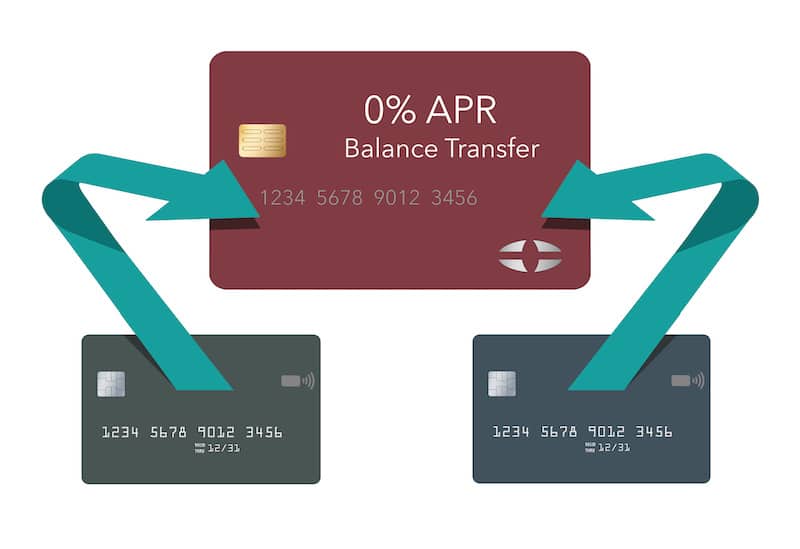 Example
Using my earlier example, let's say after 18 months I had $5,500 left of my loan. I opened a new credit card that offered a 0% balance transfer for another 18 months. The fee is a 2% fee. I would then transfer the old credit card balance from my 0% APR card and be charged $110 for my 'fee'. Over the 18 months my payments would be about $312 each month ($5,500 +$110, divided by 18 months). It is important to note you should look into doing this about a month before your 0% APR is up. Balance transfers do take some time to process and pay off the loan.
All in all, it would take me 36 months to pay off my $10,000 loan. I only would have paid $110 in an origination fee instead of about $3,000-$4,000 in interest depending on the rate had I paid it off in 36 months.
This is a long way to pay off debt, but it makes it so much easier when you eliminate interest.
If something happened during that time period, and you had to make lower monthly payments, you could always do another balance transfer at the end of the first one. I always make a note in my phone calender of how long I have left of the balance transfer. So if I know I have one ending in April, I usually put a reminder in March to do another balance transfer.
Pay it off even faster
Once I got my debt to 0% interest, next I would focus on ways to make extra money to pay them down even faster. Right now I have been utilizing donating plasma for money. Each time I reach a certain threshold (usually $500-$1,000), I make a big lump sum payment on that card.
Another option is bank account bonuses. I typically will open 4-6 per year and then utilize those bonuses to pay down the debt in chunks also. You can learn more about bank account bonuses here. These offers also range from $100-$400 bonuses that you can pay off chunks of your debt faster.
There are some other ways to make extra money too- you can find those on the article below to help stir up some ideas.
Denied
If you are denied a 0% interest balance transfer or 0% APR, you can try getting a loan to consolidate. I like SoFi bank as they have no closing costs or fees whatsoever. For a limited time, they are offering a $300 bonus if you take out a loan. Loans are a minimum of $5,000 and rates do vary dependent on your credit. Once you paid off your credit card debt and got the loan, I would wait a few months to have your credit report clear from balances and then try to do another 0% balance transfer to then pay off the loan and save on interest.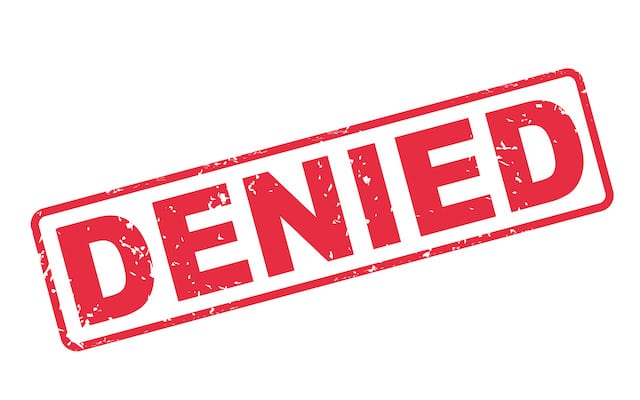 Waiving interest fees
I very very rarely pay interest now and it has been that way for the last 3-4 years. The few times I have been charged (usually when I forget to pay the full statement balance of my credit card), I will often call the credit card company to see if they will reimburse me the fee. I've had a 100% success rate out of the last few times I've called. They typically will only reimburse you once every few months. I don't actually know the ratio but I do know it is not very often, but I always always always call and ask anyway.
Basic Review
Getting into debt is easy. Getting out of it is typically a bit more challenging. It is not impossible though to get out and keep moving forward with all of the new credit card hacks. If you don't already, I would suggest meeting with a trusted financial advisor as well. I have been meeting with one for the last few years and it has done wonders for helping me understand my financial picture. I grew up not really understanding much about credit and debt. Then, I got sucked in with the loan and took my years to pull myself out. It's not too late and once you get started, you will be on a path to understanding your finances and paying less interest.
If you need a financial advisor, Stella Fey has helped me over the last few years. Stella has been in the industry for over 15 years now and really provides a deep dive into your finances. Her background and information can be found here. You can schedule a 30-minute call with her on her calendar to learn more.
Other Useful Links