How it works:
This past weekend, Dave & I took advantage of one of those 'timeshare presentation' phone calls. It was from the Hilton Brand Hotels, which gave it some credibility as we both have Hilton Branded Credit Cards (Hilton Honors Surpass and Hilton Honors Card). Basically, hotels get your contact information from a past stay; give you a call and offer you some type of marketing deal to come to stay at the hotel. The deal is usually a highly discounted rate, and in return for getting that deal, you have to sit through a 90 to 180-minute presentation to learn about timeshare opportunities. In this case, they called offering a trip to Vegas, but it could also be redeemed in NYC. It was around $400 for a 3 night, 4 day trip to a Hilton which was located right in Manhattan near Times Square. You also get perks for going to the presentation, and these offers typically change, but this time they offered 5,000 Hilton Honors points, $100 Stay on Us reward, and $100 Elevated rewards. This helps to effectively have a 'net' cost of around $200 for the 3-night/4-day stay at the Hilton Midtown which is an amazing deal. We will talk about the rewards down below.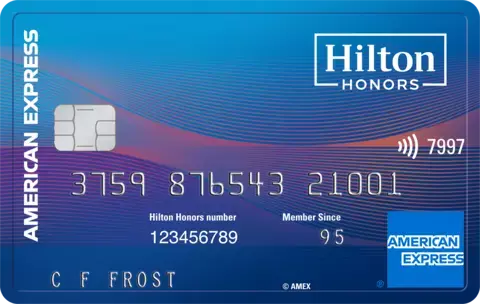 $0 intro annual fee for the first year, then $95 annual fee.
once you spend $2,000 on purchases within the first 3 months from account opening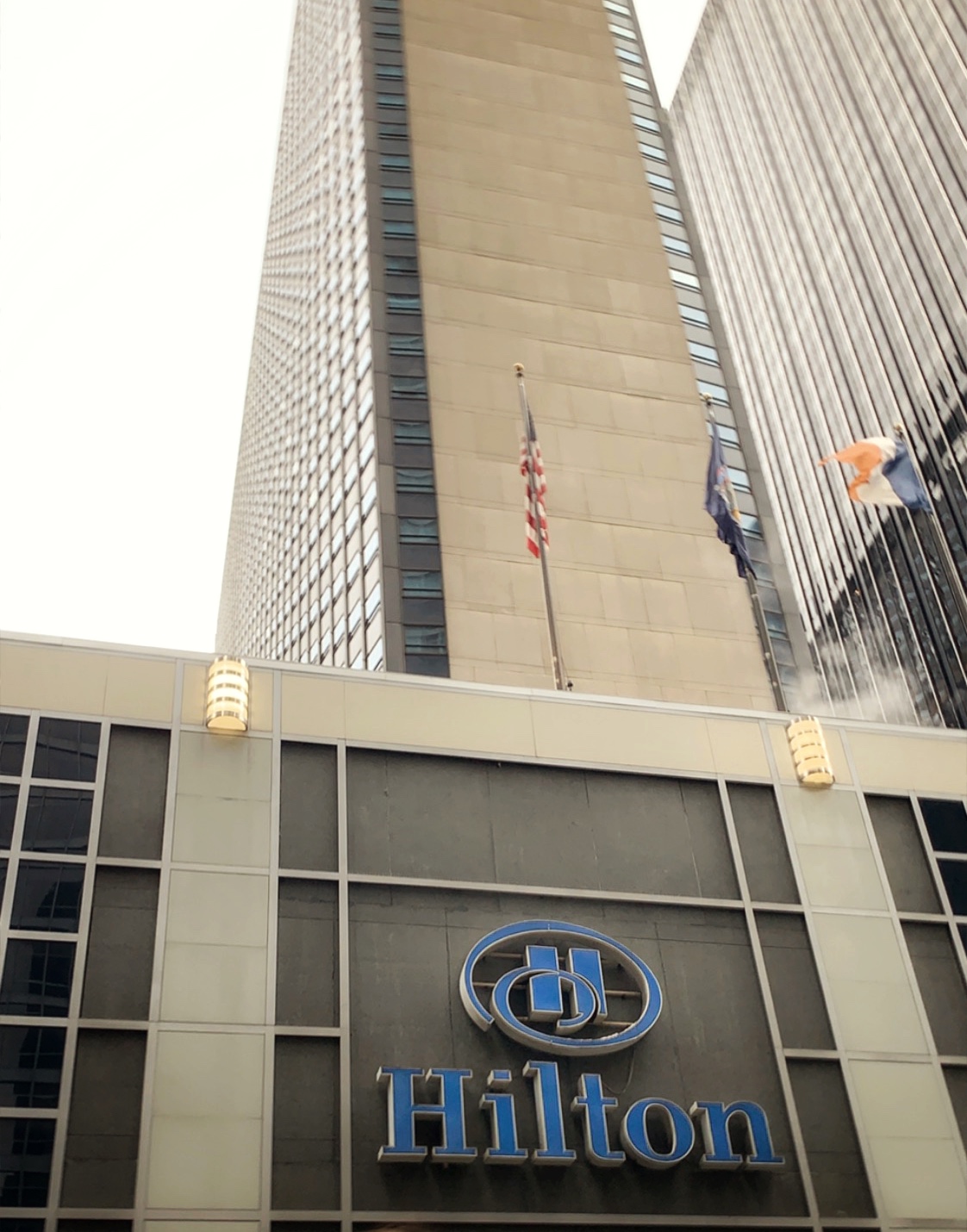 The Trip:
After we determined we would use our Hilton Grand Vacation Timeshare stay for our $1,700 trip to NYC for Dave's Marathon for only $300, it was time to book the hotel. To book your package stay, you have to call the number and info they give you during the phone call. They usually follow up with the contact information via email. I called and they told me what hotels were available for the dates we wanted to go which was perfect! I booked the dates and then a few weeks later they called back to confirm our stay. Hilton Timeshare also confirmed the date and time of our presentation. This is all done prior to your visit. Typically there are limitations to how far out you should book, so make sure you give yourself enough time to book the trip. A reason why they confirm is once you have the trip booked, if the trip is more than 15 days out, you will get charged a $19.95 change fee. If it is less than 15 days prior to your trip, it will be a $120.00 change fee, and if you do not show up, you will also be charged a $120.00 forfeiture fee. We don't like fees so we always read the fine print and make sure there aren't any loopholes that we are missing. It's important to note that they also will not do presentations the day you arrive and the day you leave, so we were planning on arriving on a Friday and leaving on a Monday, therefore our options were Saturday or Sunday to do the presentation. Since Dave was running the NYC Marathon on Sunday, we opted for the Saturday presentation.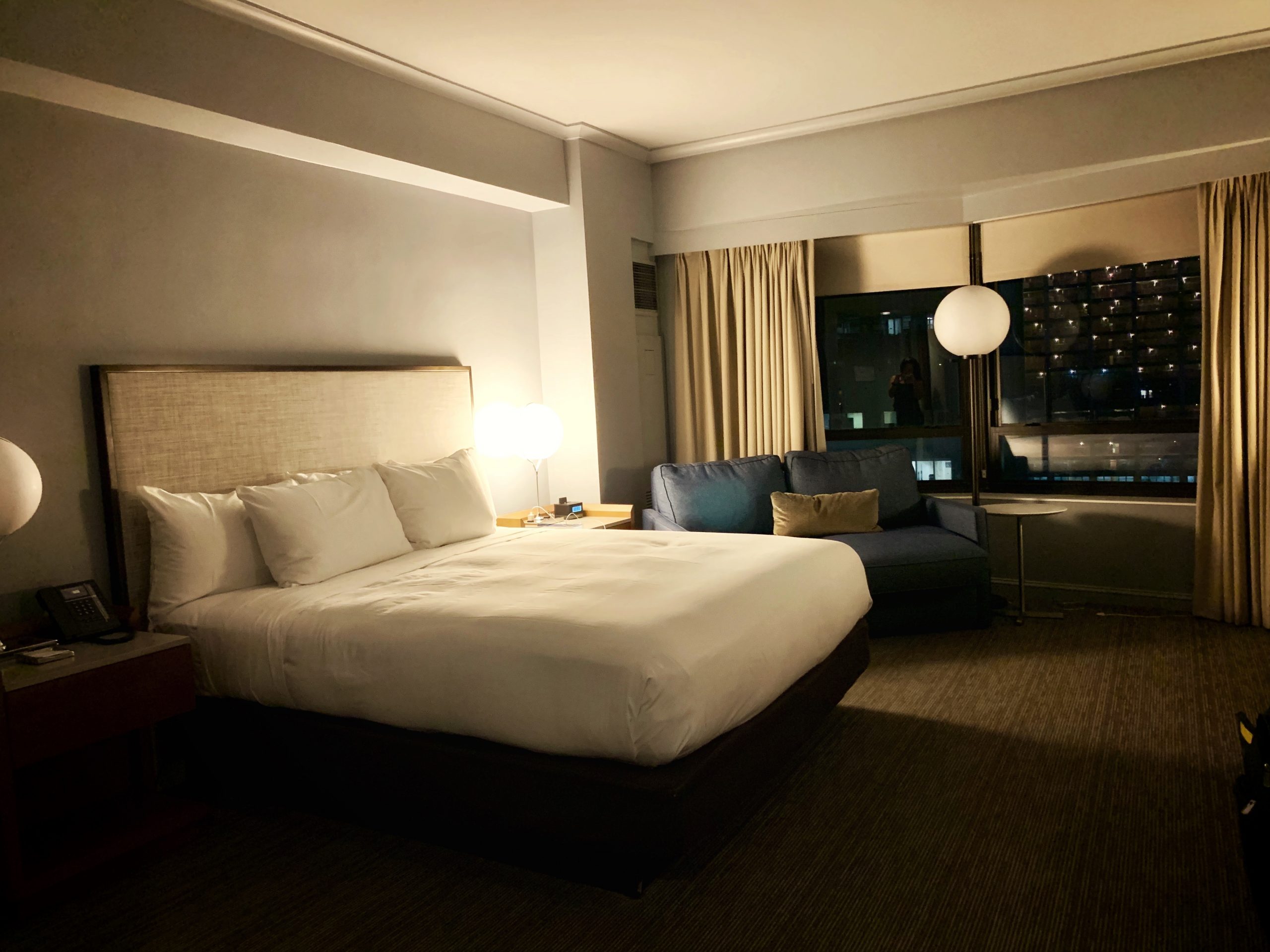 The Presentation:
Hilton Grand Vacations has two locations for a timeshare presentation. One was in our hotel on the 45th floor, and the other was a few blocks away at their Hilton Club location on West 57th St. Since the Hilton Midtown was pretty busy that weekend, our location was over at the Hilton Club. As we walked in, we were greeted at the front desk, checked in and told to have a seat. After a few minutes, they guided us upstairs where there was a larger waiting area, some beverages available. Eventually, our representative came out, his name was Kevin Garvey.
Kevin walked us over to a food station which included some sandwiches, fruit, and veggie platters. I made a small plate of food then we walked over to his presentation area. It was nice to have a presentation done one-on-one and not just a huge group of people hearing a rehearsed sales pitch. We chatted with Kevin a bit, he had a great personality and was fun to talk with. He gave us an overview of how the Hilton Timeshares work, all of the benefits of having points, and even the benefits of the club points that you cannot get with the regular Hilton Honors AMEX credit cards.
Hilton Honors Bonus Points
once you spend $4,000 on purchases within the first 3 months from account opening. All information about Hilton Honors American Express Aspire Card has been collected independently by basictravelcouple.com
Remember
One thing to keep in mind with timeshare presentations is they will sell you a slotted amount of points that you get on a yearly basis. Then you also have to pay a yearly 'fee' to maintain the property. This yearly fee and or taxes do not go away, so keep that in mind when/if you are purchasing a timeshare! Also, note that they are typically really hard to get out of these commitments. While we did not purchase a timeshare, the presentation was extremely informative, and we always enjoy knowing what our options are. After chatting with Kevin, we went over to another office where we met with another representative who told us about a 'sample' timeshare taste presentation. This "sample" timeshare was that you could buy a week of points and use them for 1 trip or multiple smaller trips. Then if we liked it, we could convert it into a bigger presentation package. We still declined this offer as it did not align with our goals for the moment. She then walked us over to the desk to receive our rewards for coming to the presentation!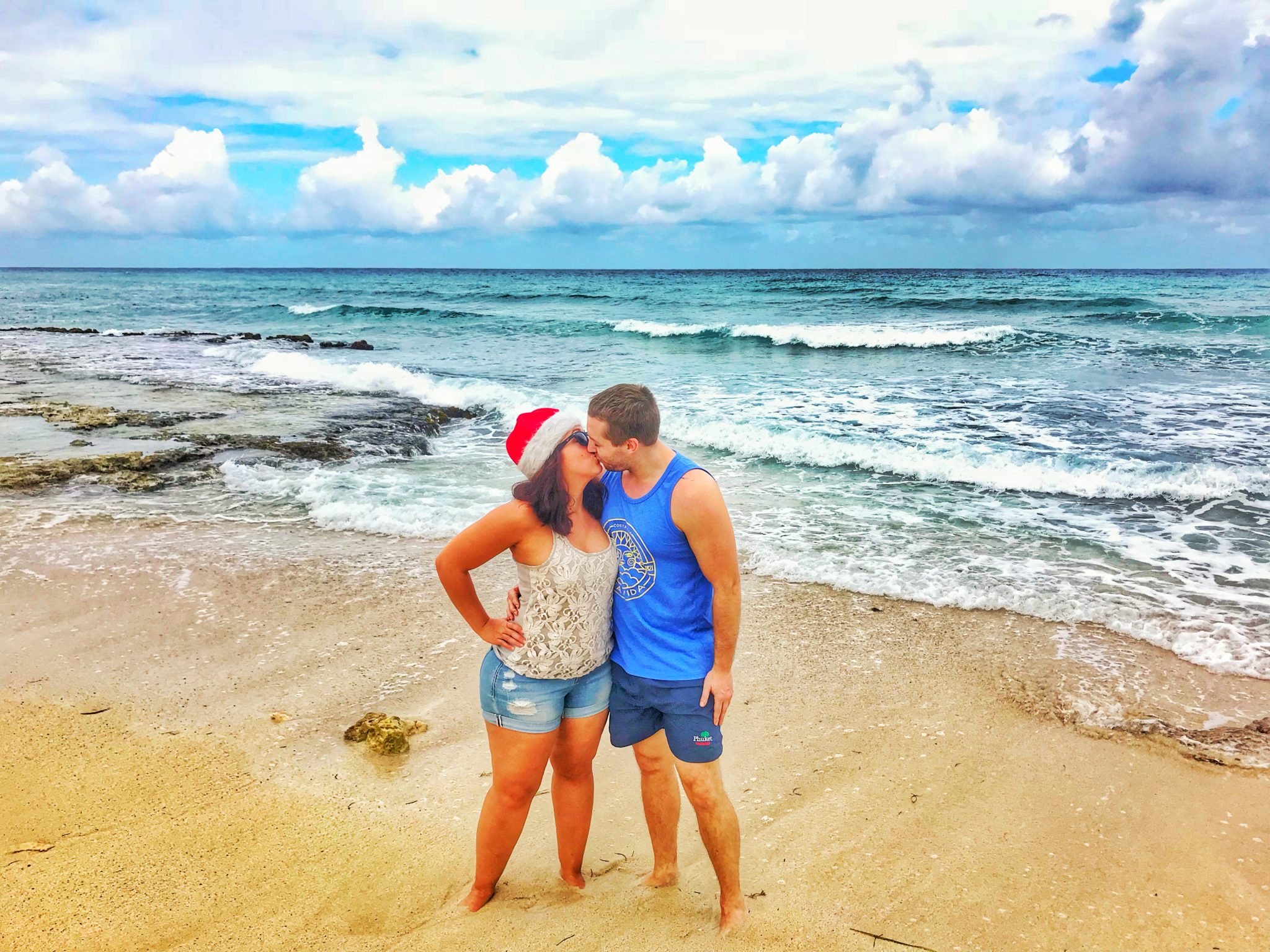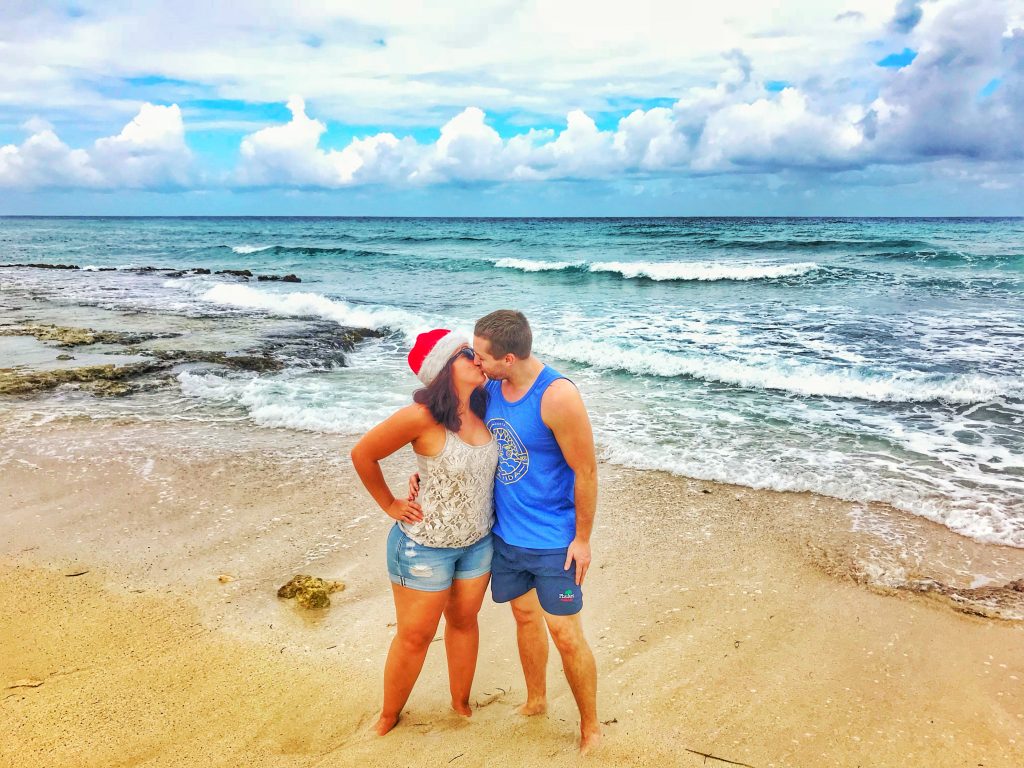 The Rewards:
The Elevated Rewards given to us from the Hilton Grand Vacations Timeshare are essentially like a restaurant gift card, that you can only use at specific places on their approved vendor's list. Now don't get me wrong there were so many options to use the $100 voucher which made it fun and challenging all at the same time. The voucher was broken into 4 – $25 increments which could allow you to spend at any of the participating vendors, for food, clothing, or even some entertainment. You could use them all at once or split it up 4 ways. You do not get any cashback though, so it is best to overspend to use your full value of each coupon!
Stay on Us
The

Stay on Us

coupon is redeemable for up to $100 off a future completed stay at a Hilton Brand Hotel, anywhere in the USA. The way the voucher works is you book a hotel (must be booked direct, and not through a third-party site like hotels.com or Expedia), and upon leaving, you submit the receipt along with the voucher back to the address on the form. You must submit this within 30 days of your stay and include the itemized receipt from the hotel. Within 8-12 weeks, as long as all conditions are met, they will send you a $100 Visa prepaid card. You cannot redeem this AT the hotel. You must pay for the hotel upfront and then redeem the voucher afterward. You also must pick which hotel brand you want to stay at upfront. This is important because each voucher is redeemable ONLY for a specific brand. The options are Hilton Hotels & Resorts, Waldorf Astoria, Conrad Hotels & Resorts, Canopy by Hilton, Curio- A Collection by Hilton, DoubleTree by Hilton, Embassy Suites, Hilton Garden Inn, Hampton hotels, Tru by Hilton, Home2 Suites by Hilton, and Hilton Grand Vacations. Your best bet would be to pick a location you will be going to in the future, and within the next 6 months, but after your presentation. The vouchers do not work towards redeeming them the same date of your presentation weekend. Also, it is only redeemable for ONE night, not the complete stay.
Example
If you have two nights for $56 each night ($112 total), you will not get the $100 voucher gift card. You will only get $56 as it is only based on the amount for a one night stay. So there are a few rules to this, but as long as you follow them, it's an easy $100 to get back!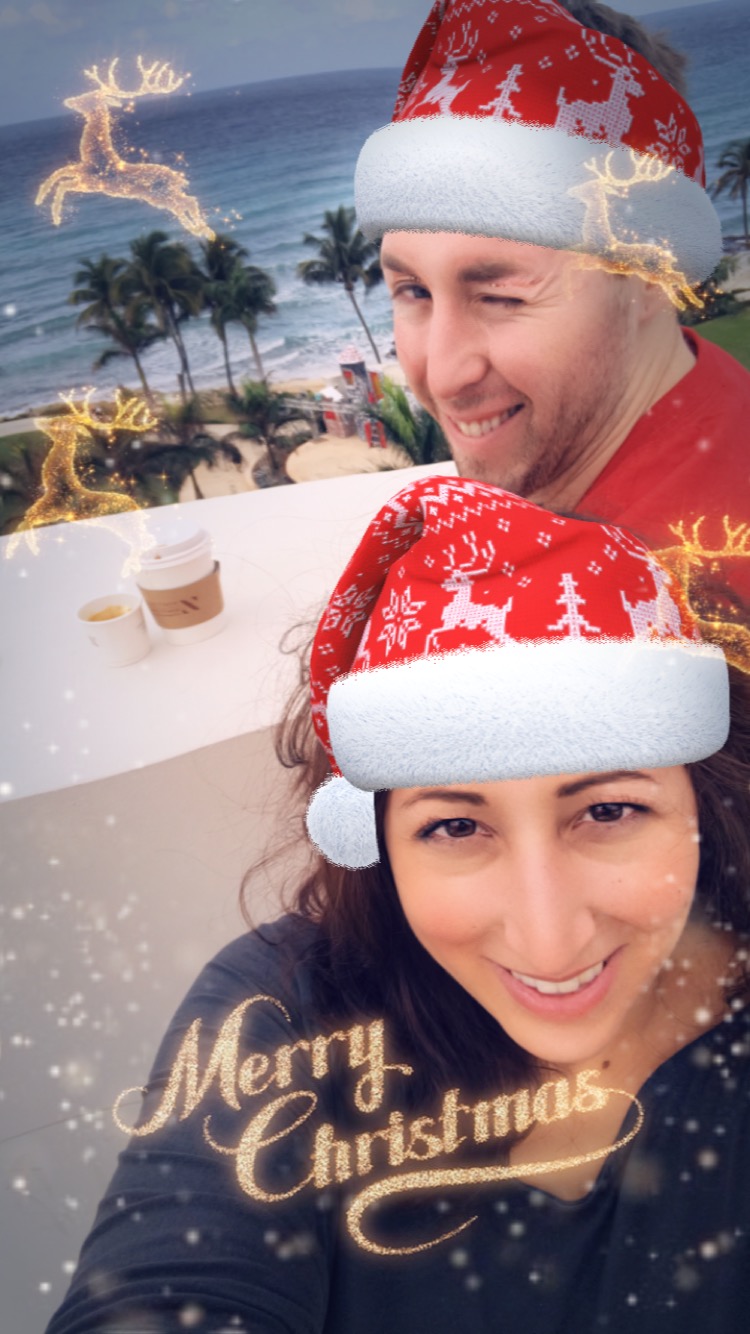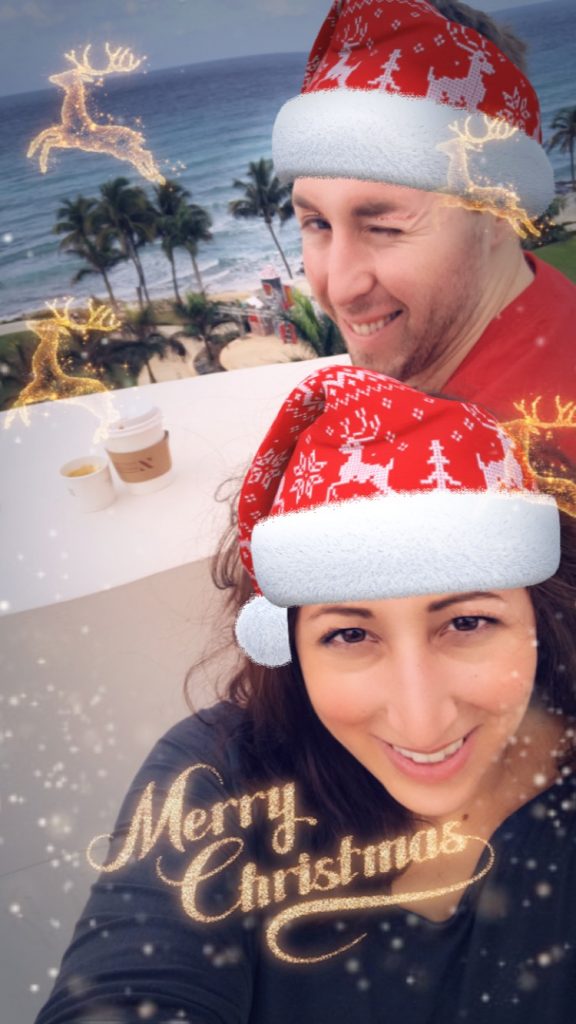 Elevated Rewards
Elevated Rewards are probably my FAVORITE part of going to timeshare presentations. This reward basically gave us $100 for lunch. We knew we only had Monday after left so we had to use all the coupons in one shot as they expired by the end of the year. So, we set out to find a place open early enough and that would have a delicious menu! I found Oceana, which was a delicious seafood restaurant a few blocks away. We arrived right as they were opening at 11:30 am, as we had to catch our ride to the airport for a 3:50 pm flight. Upon seating, we were greeted and served the water of our choice (tap, still or sparkling), and our waiter recommended some local fish varieties, as well as Oysters. I decided to go with a Grilled Swordfish with a potato confit and broccoli rabe. Dave went for the classic Lobster and a side of Garlic Potato Gnocchi. Everything was absolutely delicious. I don't think we even left one bite on the plate! In the end, we ended up spending a little over our spending limit, but it was well worth it!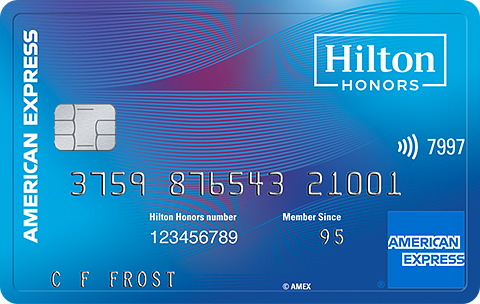 Hilton Honors Bonus Points
After you spend $1,000 in purchases on the Card in the first 3 months of Card Membership.
Who is it for
Timeshare presentations have positives and negatives to them. If you do not know what they are about, make sure to do some research prior, and keep an open mind to learn about something new. Buying into a timeshare may or may not be a good move for you, so make sure to compare all options before making a commitment to something. Reminder, we are not financial advisors, and any suggestions are soley opinions of our own.

New to Credit Card Rewards Points? Check out the BASICS Below!