Living the Basic Travel Lifestyle often leads to spontaneous trips to take advantage of a particular deal or promotion. Whether it's free hotel nights or airfare credit that is on the verge of expiring; we always do our best to utilize all of our Basic Travel Strategies in our Tool Kit. This Basic Adventure came to life when we realized our annual Caesars Rewards $100 Celebration dinner vouchers were slated to expire at the end of January. We knew we had to act fast.

Caesars Rewards
We love the Caesars Rewards Program which offers some fantastic perks to its elite members!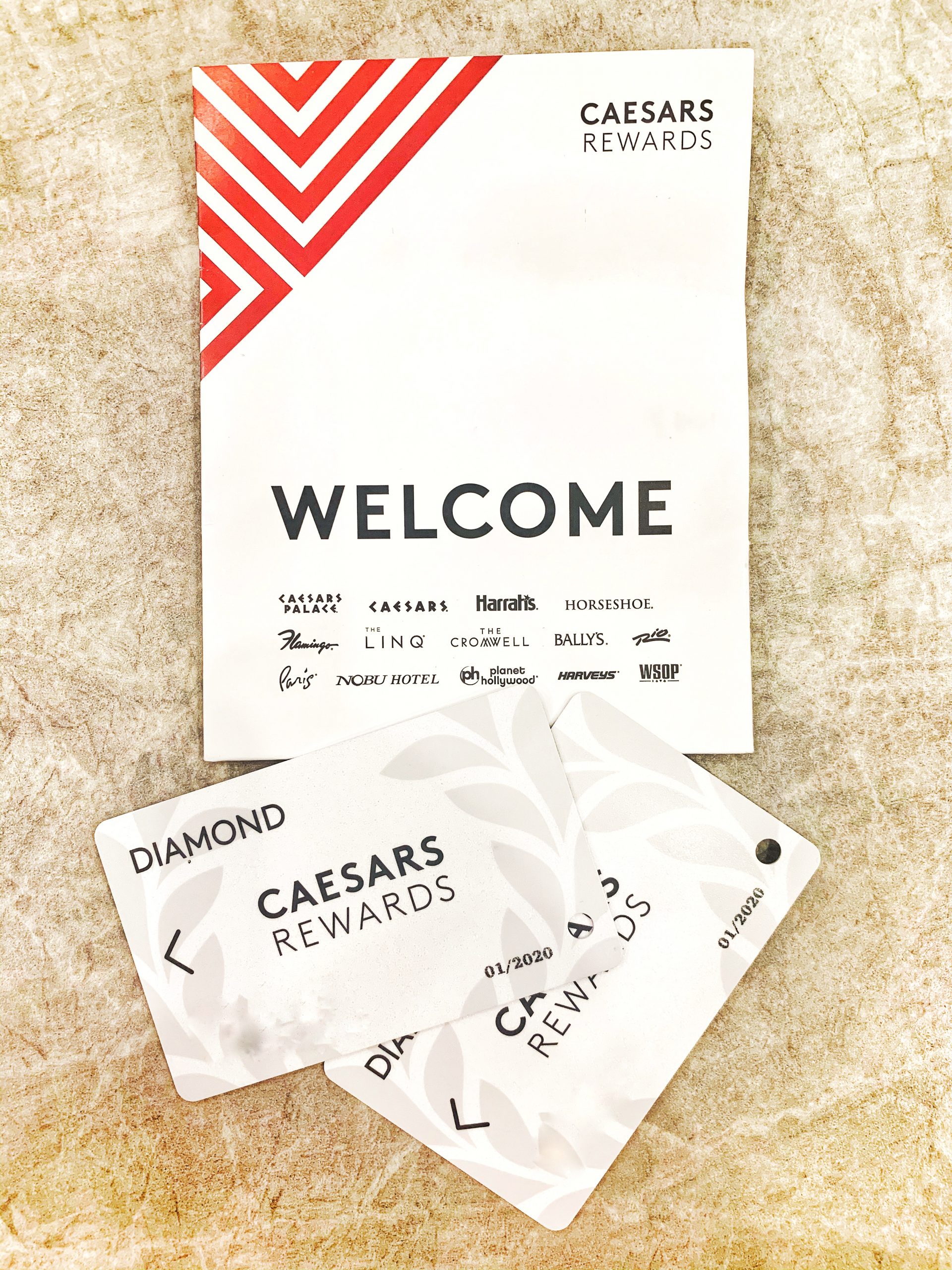 Diamond Members and Above Receive:
Annual $100 Dinner Voucher
2 Free Show Tickets each Month
No Resort Fees
2 Free Nights at Caesars Dubai
4 Free Nights at Atlantis Bahamas
Comped Rooms at Caesars Rewards Properties based on Availability
It's pretty easy to qualify for Diamond Status via a Hotel Status Match through the Wyndham Hotel Rewards Program. Many Credit Cards include elevated hotel status which can qualify you for Caesars Diamond Status. For example, the Hilton Surpass and Aspire Credit Cards would qualify. Click HERE to learn about status matching your way to Caesars Diamond!
Free Hotel in Vegas
I originally booked a FREE night at the Luxor Hotel through the Hyatt Hotels portal for 12,000 points transferred over from my Chase Ultimate Rewards Account at a 1:1 transfer ratio. There are a ton of different options for free and discounted hotels in Vegas. However, Luxor is extra special for us. Last year we got engaged in front of the Pyramid of Giza in Egypt! Although, when the Comped Room appeared in the Caesars hotel portal, I decided to cancel my Hyatt reservation and save those points for a future stay!

One night at Caesar's Ballys for Free + Resort Fees waived thanks to Diamond status!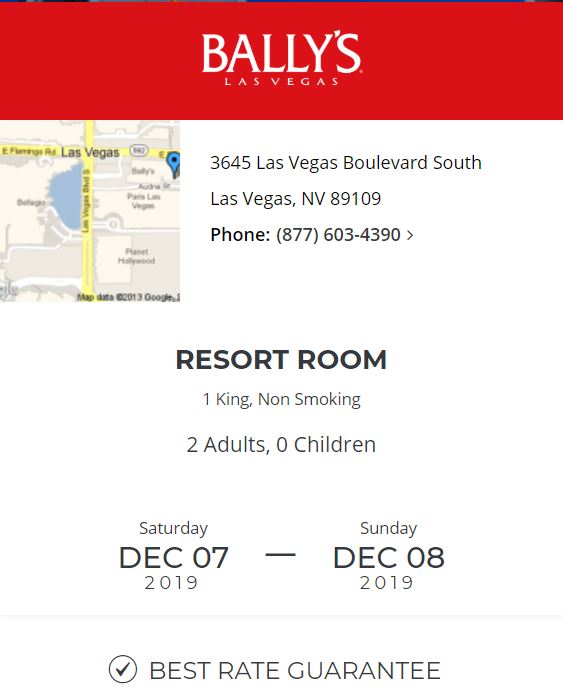 Free Flights to Vegas

We only had one night to spare in our busy Basic schedule which happened to be Saturday night. There are multiple ways to get to Vegas using Points and Miles. In my opinion, there are two that rise above the rest; Southwest and JetBlue! Both of these programs are direct transfer partners from the Chase Ultimate Rewards Program. This opens up many possibilities for earning and burning points for flights to Vegas!
Southwest Airlines
The Best Basic Travel Strategy is the Southwest Companion Pass, buy-one-get-one-free flights are the go-to option for savings. The Companion Pass is even better due to the "paid" flight being booked with points. This leaves the only cost per flight of a $5.60 tax! Typically, last-minute flights to Vegas from Buffalo come out to be around 28K each way. By purchasing in advance at the wanna-get-away route you can secure a flight for only 16,956 Rapid Rewards Points each way. If using the companion pass and booking ahead it's possible to book a round trip flight for two people for only 33K and $5.60 each way. The Chase Sapphire Preferred Card currently comes with a 60,000 Point Signup Bonus after spending $4,000 in the first 3 months from account opening. If you already have the companion pass, those points can almost get you 4 Round Trip flights from Buffalo to Vegas which is insane value!
JetBlue Airlines
An alternative option to get to Vegas would be to use JetBlue points. JetBlue offers a bunch of direct routes to LAS from BOS and JFK. Including a transfer from Buffalo, you can find one-way flights for as low as 17,400 JetBlue points. You can earn JetBlue Points from their Co-Branded Credit Card or transfer directly at a 1:1 ratio from Chase Ultimate Rewards. This leaves many options to earn and utilize points for flights via JetBlue Airlines to and from Las Vegas!
Free Annual Celebration Dinner Vouchers ($200)

Every year, Ceasars Diamond members receive a $100 Celebration Credit to their account. In order for this money to be added, you just need to stop by any Caesars Rewards Desk in any of their branded properties. Since Lisa and I both are Diamond Members, we end up with $200 to use on a fancy dinner every year. It's important to note that the credit has to be used in full, meaning if the bill was $180, we would lose the remaining $20. Last year, we splurged on Lobster, Salmon, and a Filet at Ruth's Chris Steak House. This year, we decided to switch it up given all of our fantastic memories from our recent trip to Japan!
Nobu Restaurant and Lounge
Nobu is recognized as one of the top Japanese Restaurants in the World. You'll find them located in major cities like New York, Chicago, and Los Angeles. Thanks to our $200 Celebration Dinner Vouchers we would be able to have a nice meal without breaking the bank! A BASIC pro tip if you are planning on coming to Vegas to use your celebration dinner is to make a reservation well in advance. The representative had made a comment about us getting our vouchers and trying to use them the same evening insinuating that it would be tough for us to find a restaurant. She didn't know I booked a reservation at Nobu two weeks ago when we figured out our availability!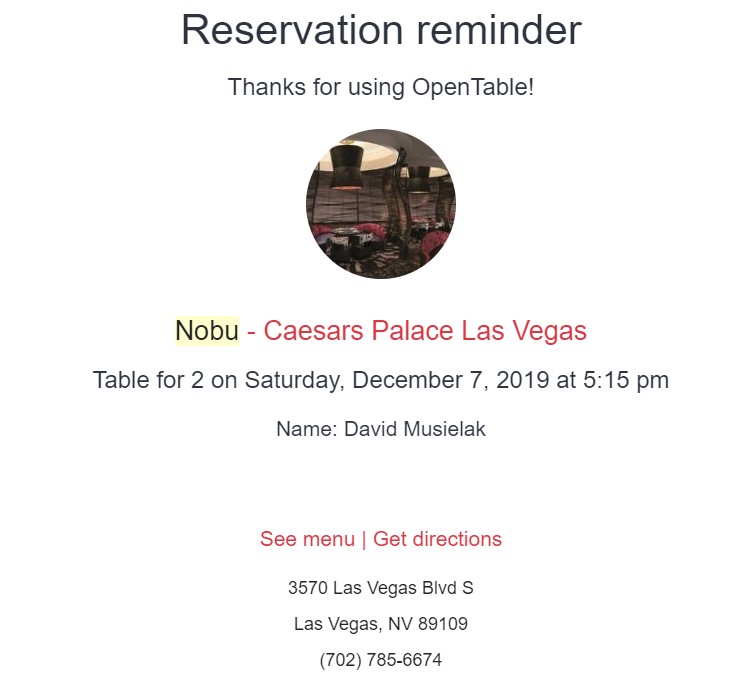 Basic Nobu Review
A fantastic experience from start to finish! The service was top-notch, high-quality presentation, and delectable cuisine. I certainly would recommend Nobu to any of my friends and family who are headed to Vegas!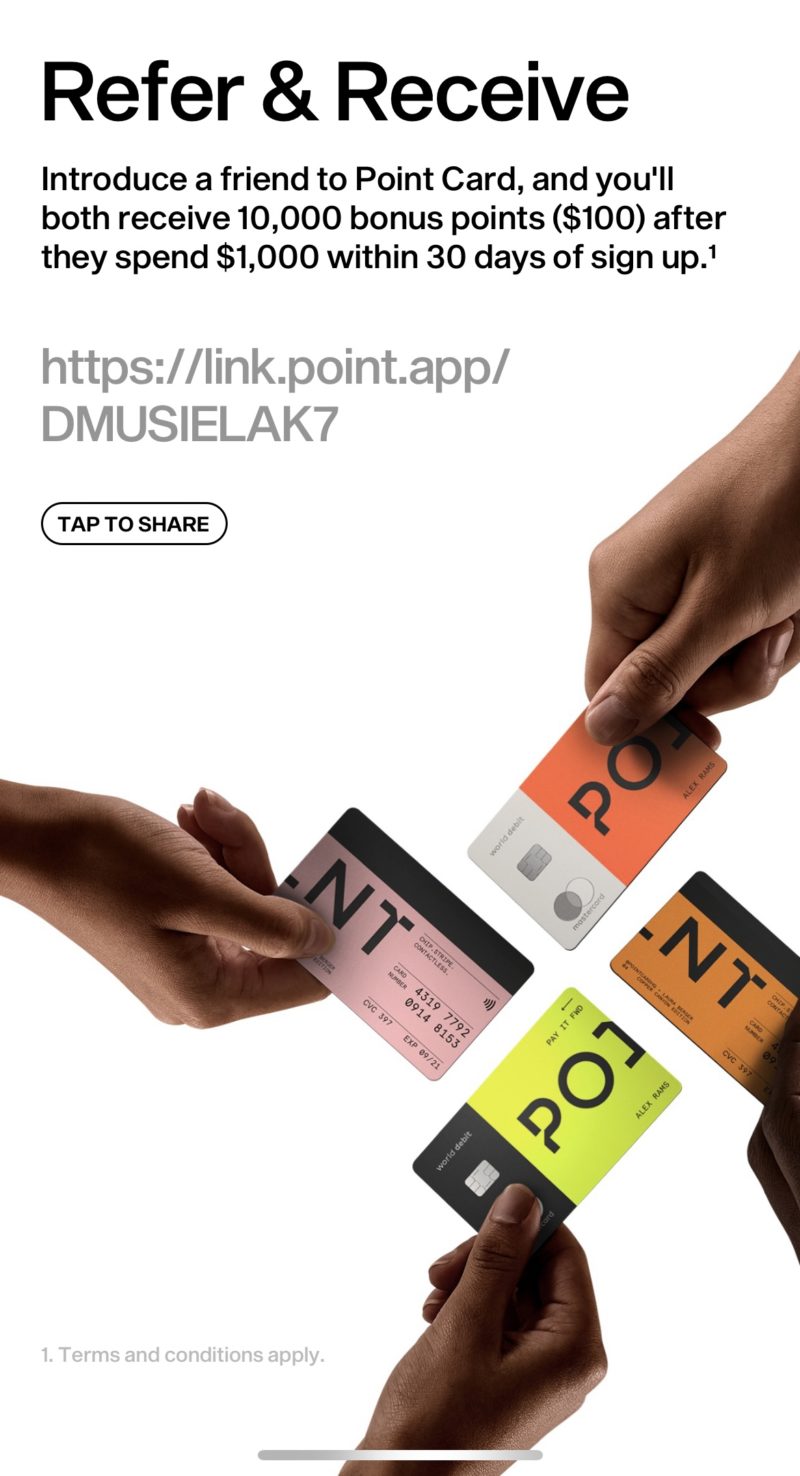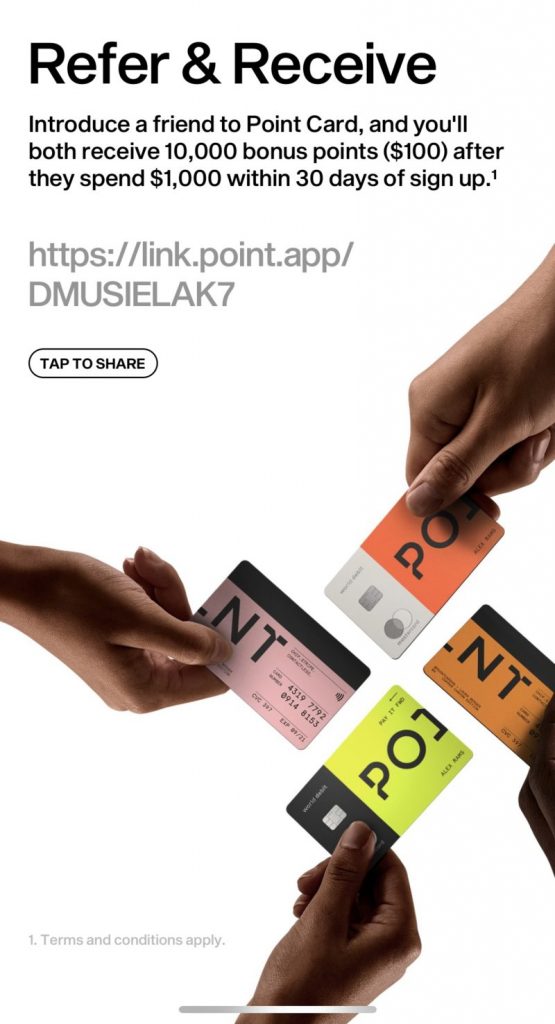 Two Free Vegas Show Tickets
Caesars Diamond Members can get up to Two FREE Show Tickets every single month! These tickets can be picked up from the same Caesars Rewards Counter as the Celebration Dinner Voucher. It's important to note that these aren't actually tickets, but Vouchers for Tickets. At 12:00 Noon; you can bring the vouchers to a box office in any Caesars Hotel to redeem for real tickets to a show. Depending on when you're in Las Vegas, availability can tricky. The first few that we wanted to see were sold out but luckily there are over 20 different options. The Box Office Representative Recommended the "Miss Behave Game Show". The show began at 8:00PM which was perfect timing with our Dinner Reservation at Nobu!
Basic Miss Behave Game Show Review
If I had to choose three words to describe this show, they would be interactive, high-energy, and big-finish. This was not what I expected it to be but in Vegas can you ever really know what you're getting yourself into? The crowd was divided into two competing groups that battled it out through improv, song & dance, and trivia. The performers/gameshow hosts were entertaining and brought high energy from start to finish. If you're over the typical burlesque, magicians, and comedy shows this is the show for you!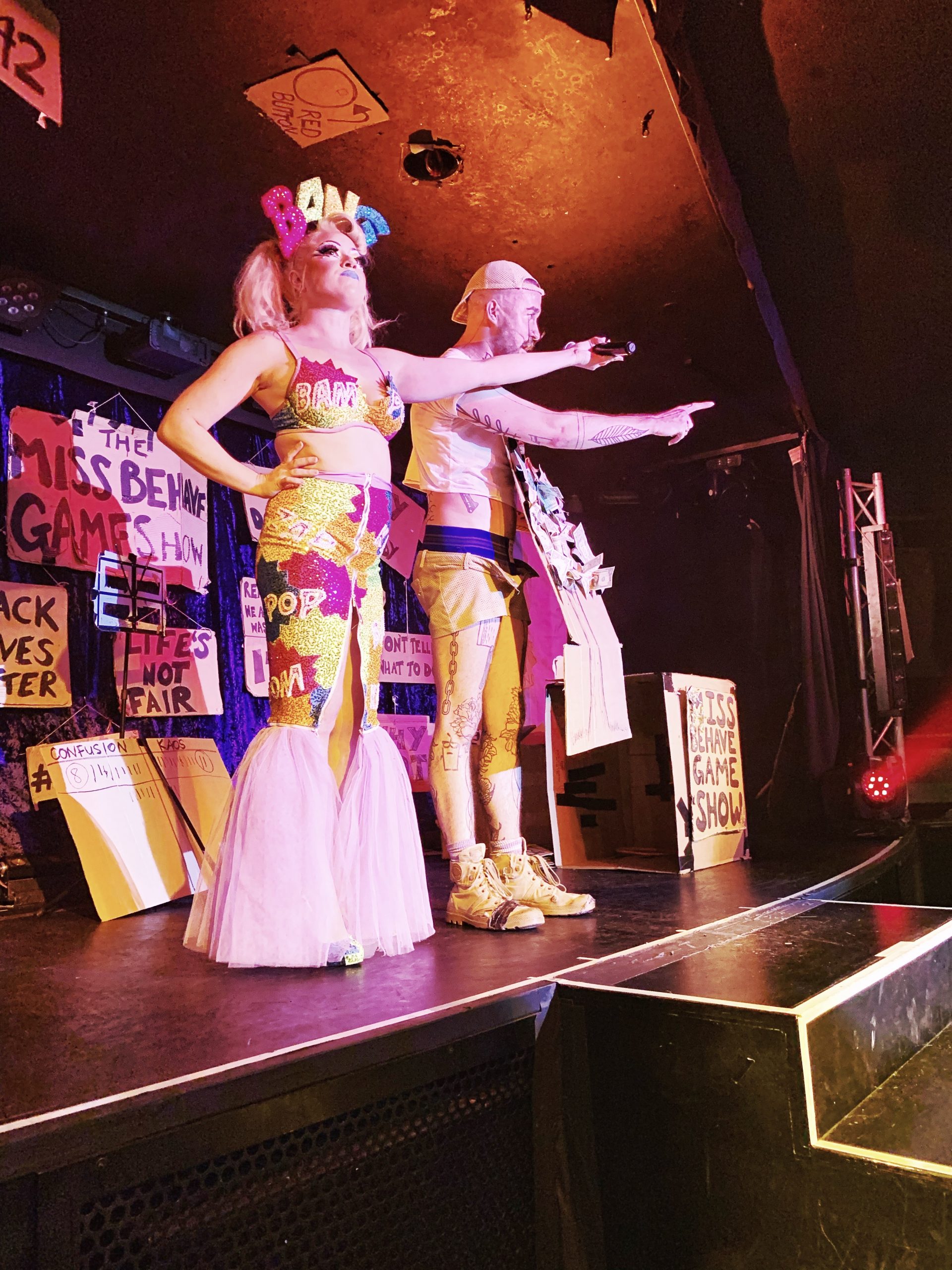 Christmas in Las Vegas
Before arriving to Las Vegas I didn't even connect the dots that they would have some festive displays set up for the holidays. Based on many recommendations, we ventured over to the Bellagio's Conservatory & Botanical Gardens. It makes for a great stop while exploring the Vegas Strip because it is free to enter and is certainly worth the trip! I cannot even imagine how many hours it took to complete this beautiful work of art. The details constructed from different flowers and plants was very impressive. The log cabin photo below does not do that display justice. You've got to see it for yourself!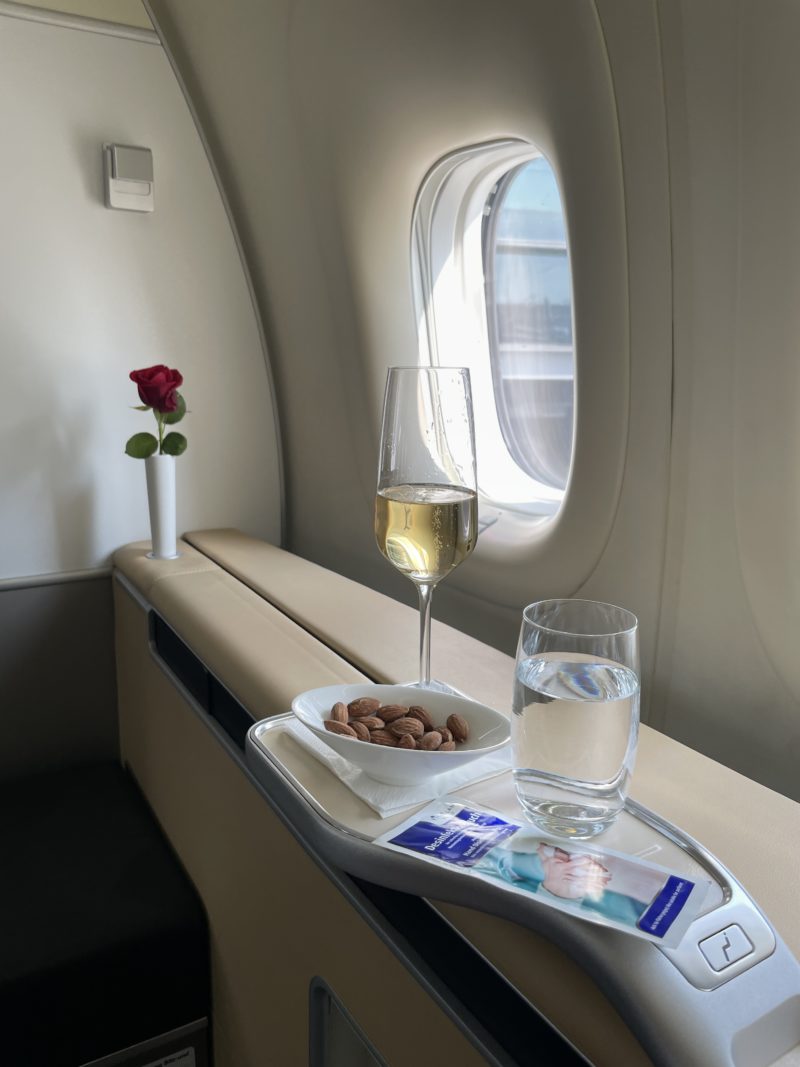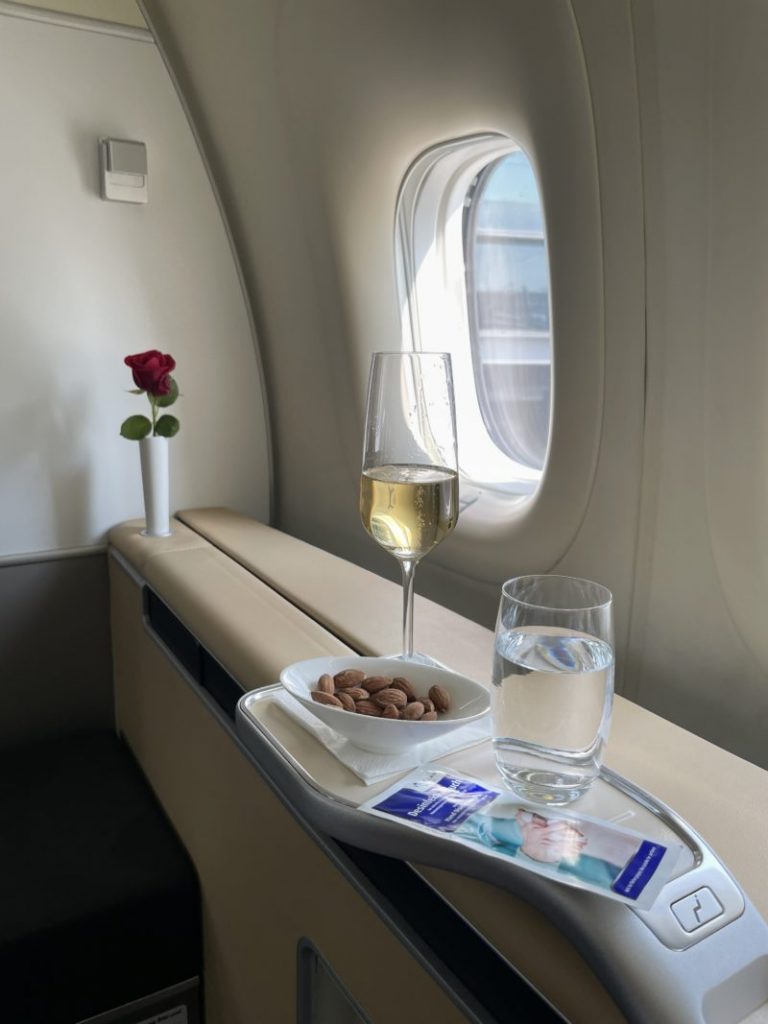 Airport Lounges
Anytime that we are galivanting from one airport to another, we always check-in to our favorite Priority Pass Lounges. Thanks to our Priority Pass Cards, we were able to visit The Club's at Buffalo, Las Vegas, and Boston Airports! Many Credit Cards provide access to the Airport Lounges including the Chase Sapphire Reserve, Hilton Surpass, and Amex Platinum. When you're Basic Traveling; the free food and drinks in these lounges help to keep our out-of-pocket costs low!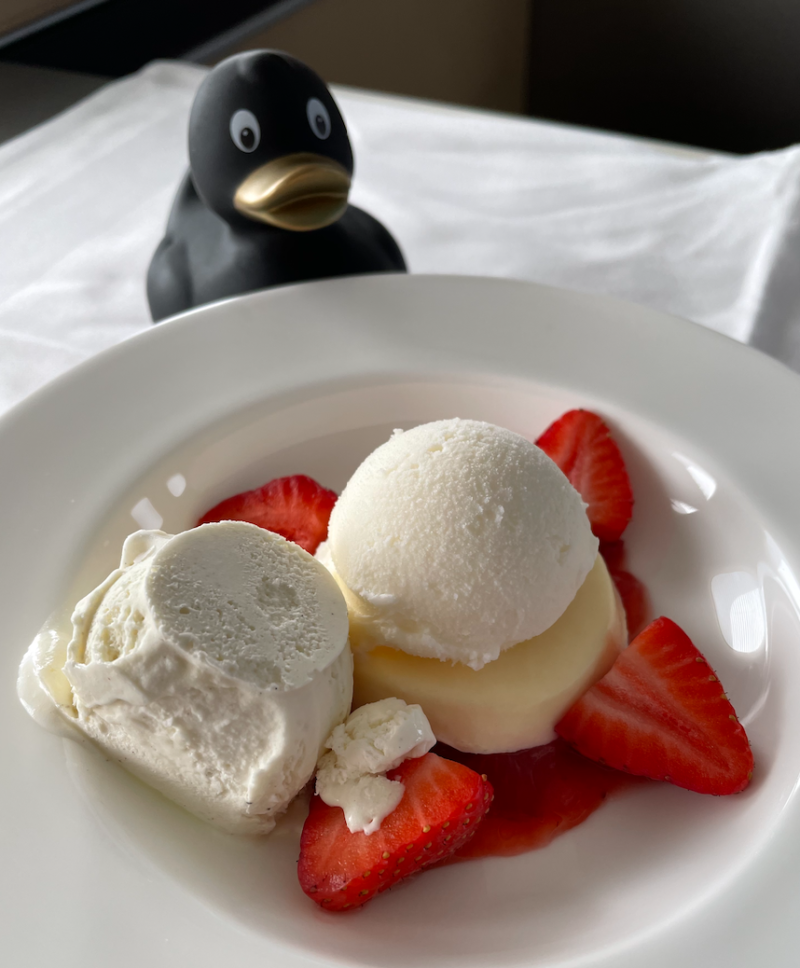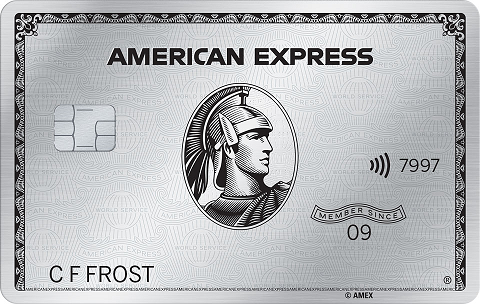 After spending $6,000 on your card in the first 6 months
$695 annual fee (Rates & Fees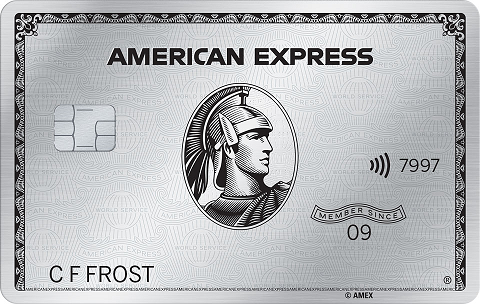 After spending $6,000 on your card in the first 6 months
$695 annual fee (Rates & Fees
Basic Recap
I've talked for a long time about flying from Buffalo to Las Vegas for a date night. We finally made it happen! It was a VERY fast 24 hours that included a delicious meal at Nobu; the most unique show I've probably ever seen and some spectacular Christmas displays at the Bellagio. It was all smiles and laughs as I was able to spend some quality time with Lisa which is what it's all about!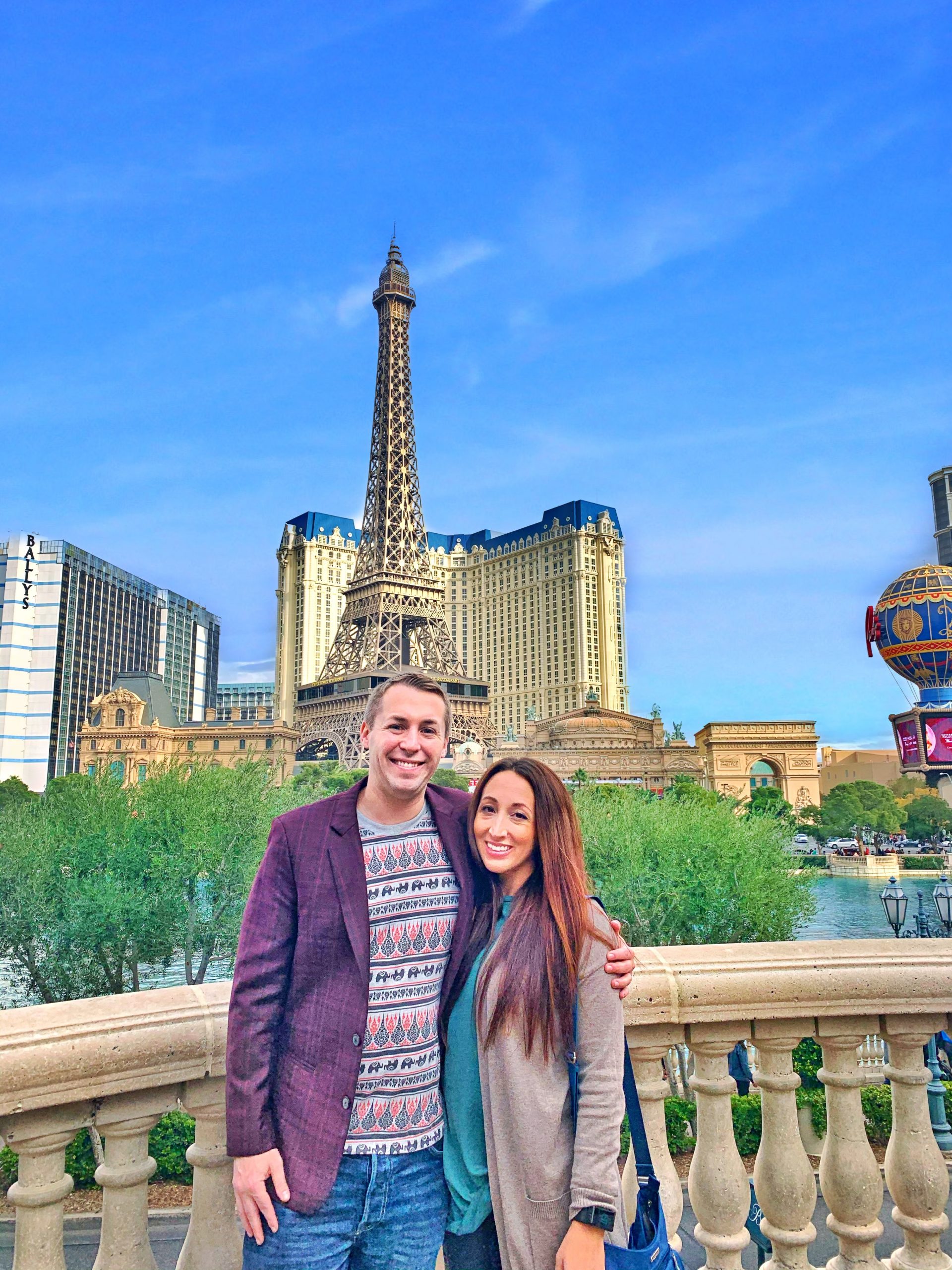 More Las Vegas Reading