The day we Buffalonians have been waiting for is upon us! For those of you who may not know, our local up and coming Buffalo-Niagara Airport is currently undergoing an $80 million dollar facelift. One of our favorite upgrades was officially opened to the public at 4:00 AM on September 24th, 2019, as a new Priority Pass Lounge. "The Club" Lounge has finally opened its doors to frequent flyers and you better believe that we wouldn't miss the grand opening.
We were lucky enough to be the 3rd and 4th people to enter the club on the grand opening day! You better believe we made sure to get there super early for our 7:40 AM flight.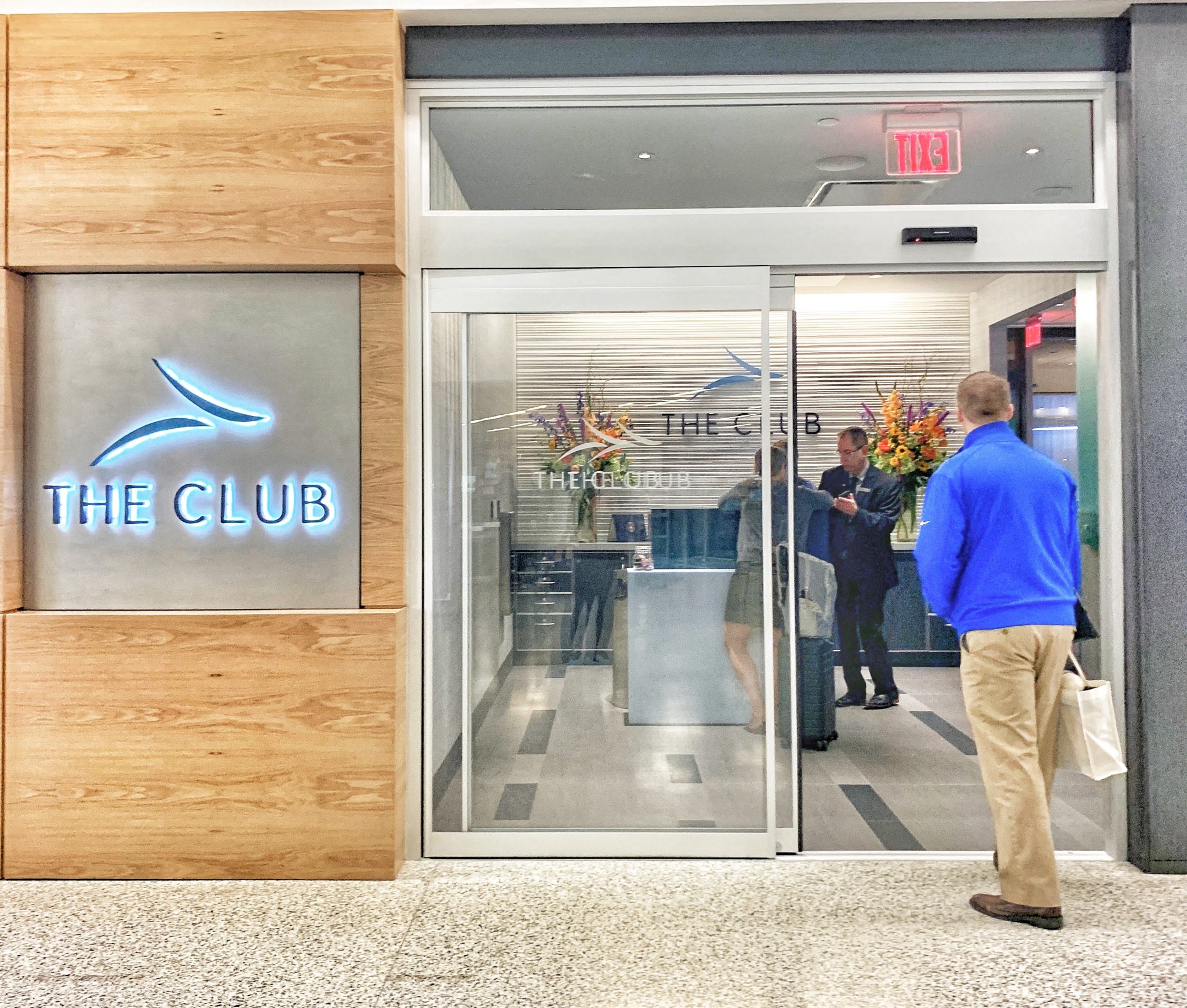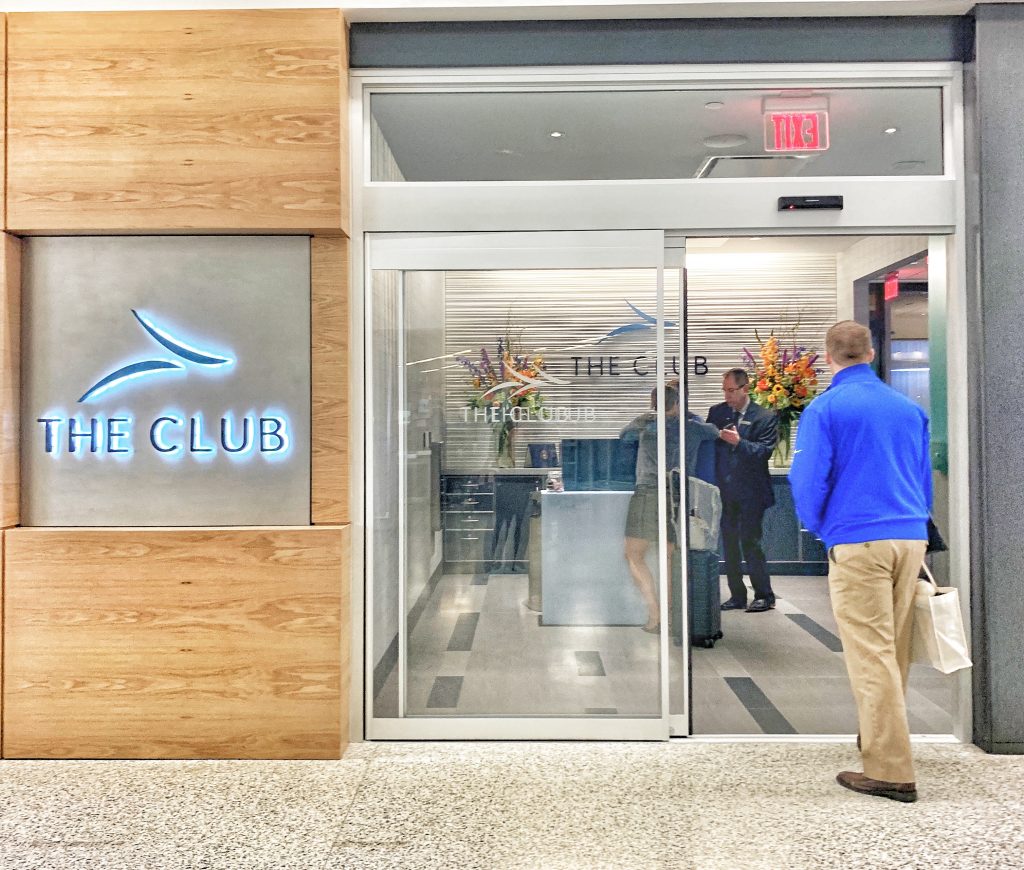 The Club
The Club Lounges are located throughout the United States in cities like Pittsburgh and Las Vegas. In total, the Buffalo Club Lounge will be the 17th installment of this popular airport escape.
Internationally, you'll find two Club Lounges in the United Kingdom at Gatwick and London Heathrow airports. We typically seek out these Clubs when we are traveling for a break from the busy and often crowded boarding areas. Occasionally, you will even find a Club Lounge that offers shower services which is great after a long day of travel!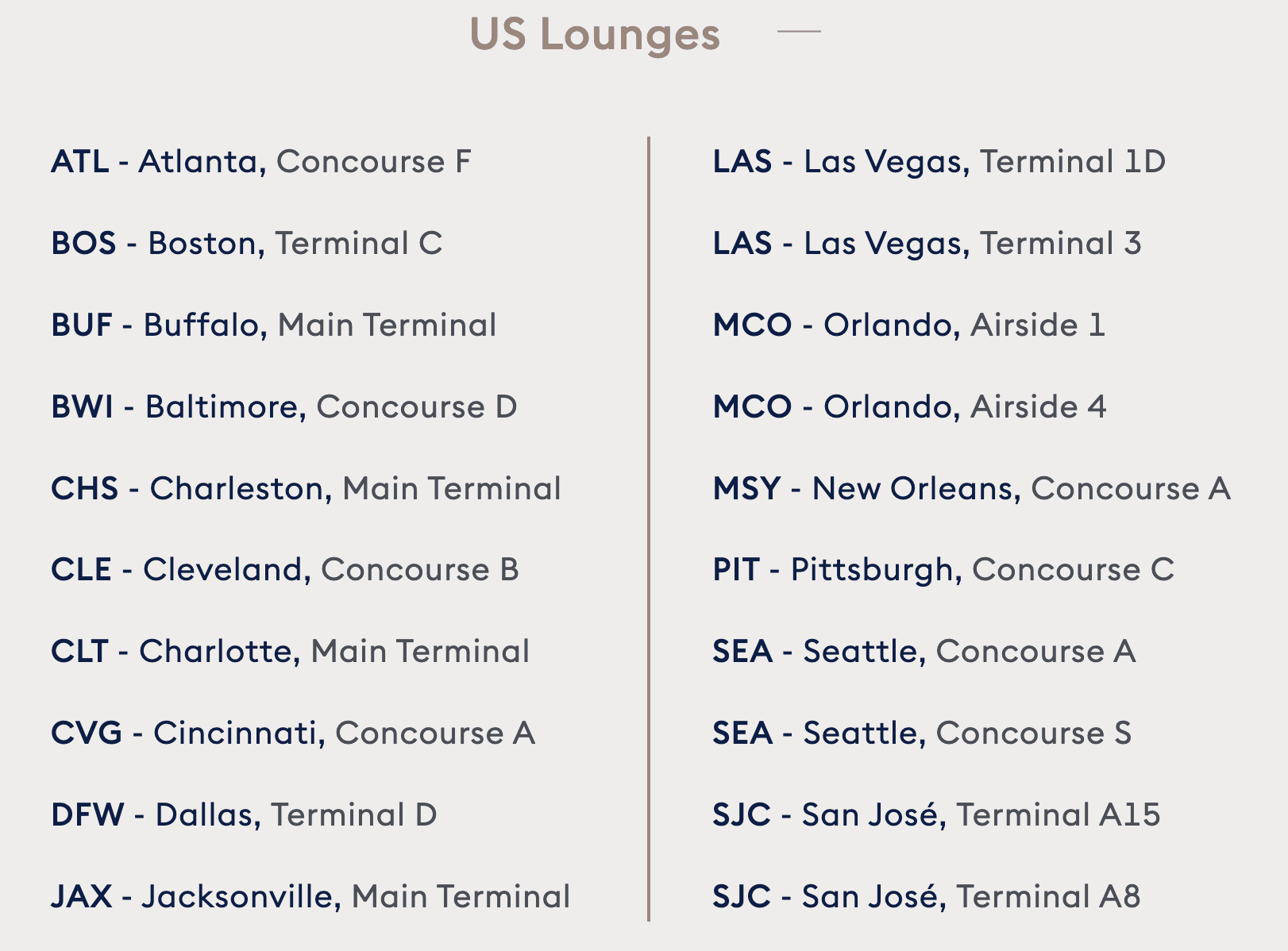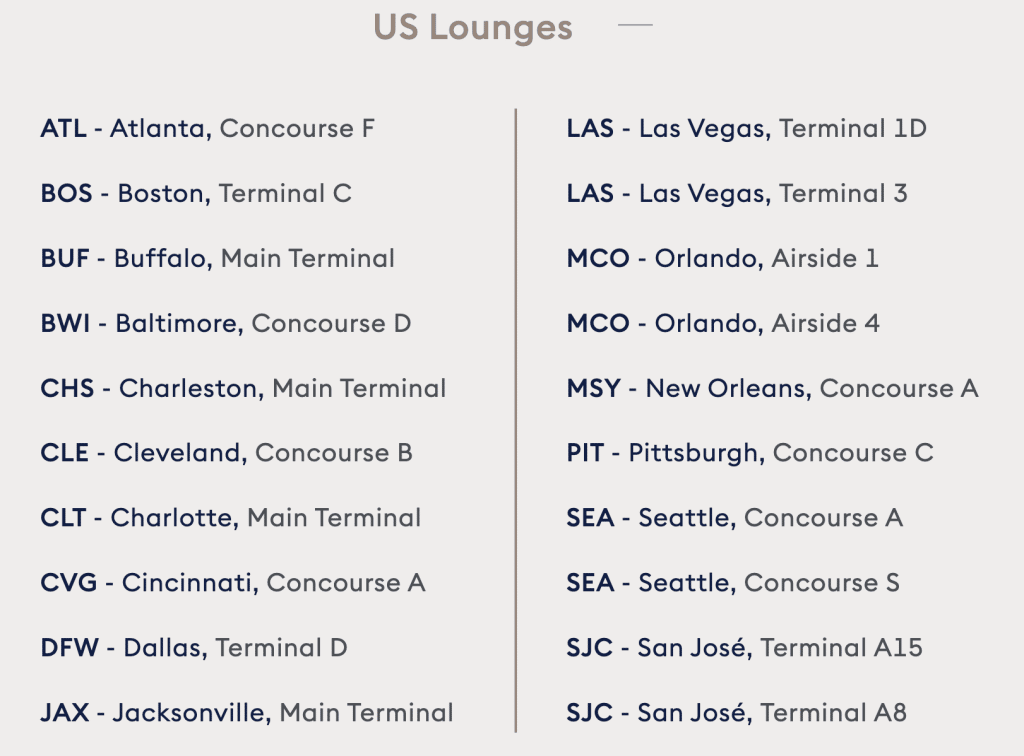 Buffalove
Ambiance
There are many different tie-ins to Buffalo NY at The Club that was sprinkled into the lounge with love. One of the first things we noticed was the beautiful flowers spread throughout the lounge. These had been provided by none other than Maureen's Buffalo Wholesale Flower Market. There were not only huge displays at the entrance but also beautiful blue hydrangeas on some of the smaller tables.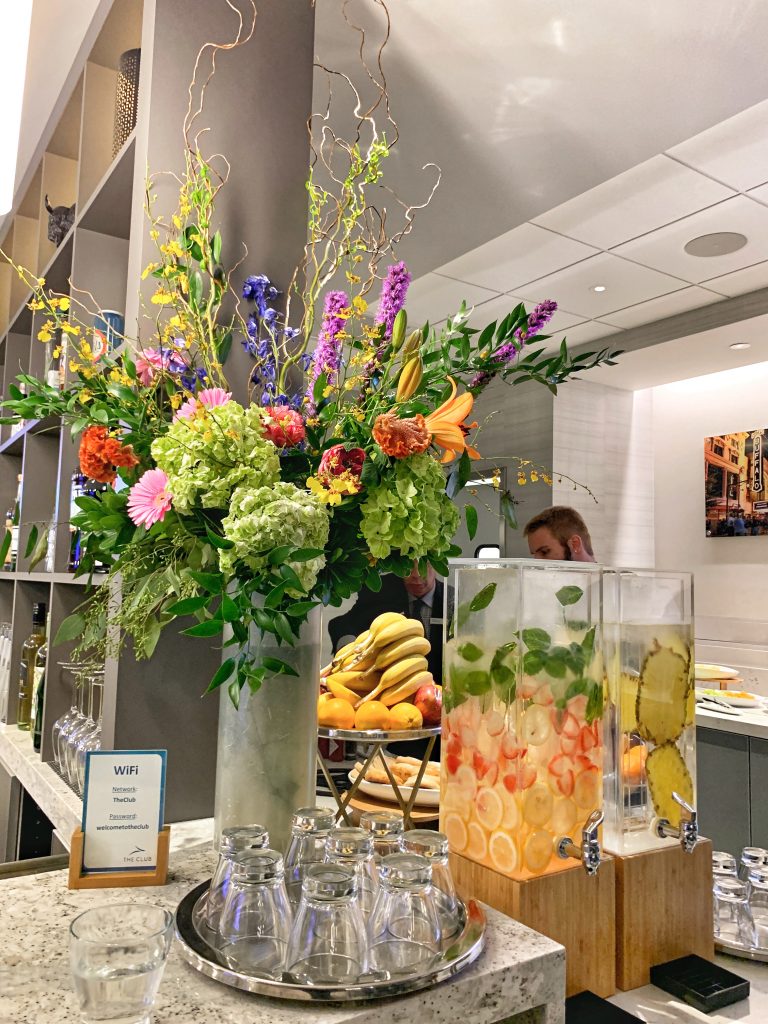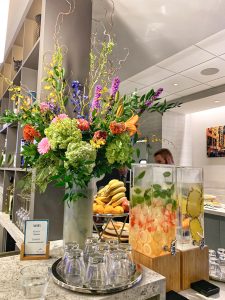 Food
Next up, you can't talk about Buffalo without incorporating FOOD! Buffalo is a huge Foodie city for those of you who may not be familiar with it. The Club at Buffalo brought in Chef Nick Pitillo from Osteria 166. Osteria 166, located in downtown Buffalo is a WNY favorite when it comes to Italian dining. Chef Nick was in charge of creating unique food options such as signature dishes, unique salads and other local items.
Drinks
The Nickel City Margarita is the latest signature drink for the Club at the Buffalo Airport. This signature Margarita even has a local beer in it- "Lets Go Pills." Not only is it a local craft beer, but it is also part of an organization that Andre Reed Started. A portion of the proceeds from every beer sale goes directly to the Andre Reed Foundation to help underprivileged children reach their full potential and become responsible contributors to their communities.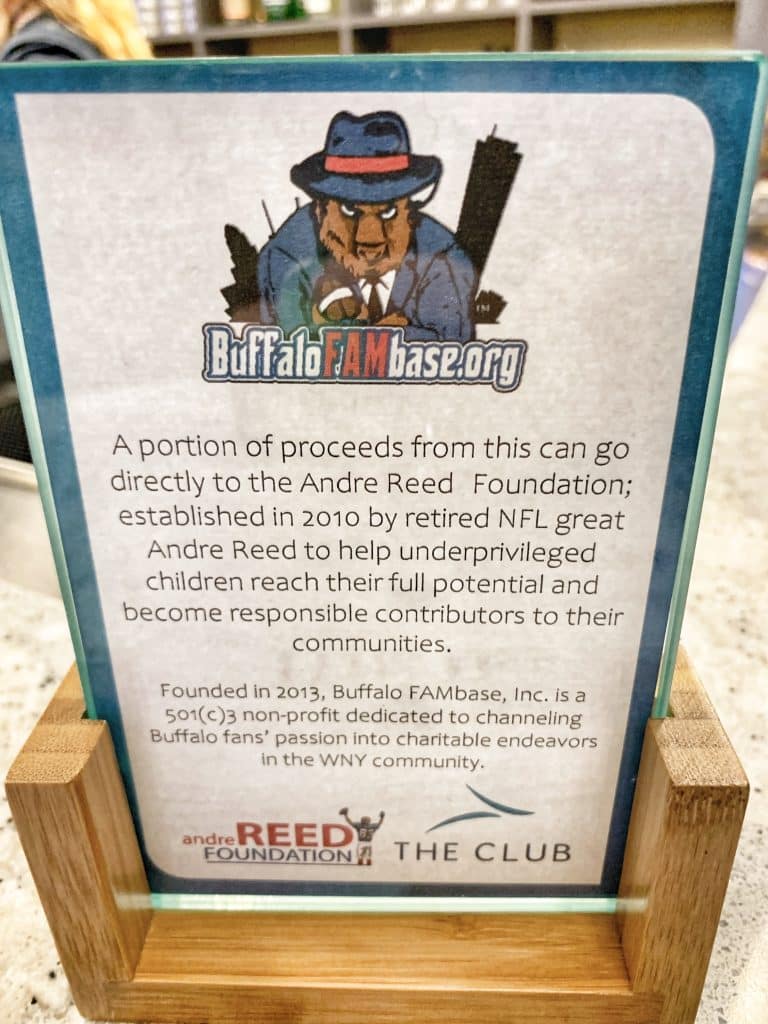 Sadly, we didn't get to try the Nickel City Margarita this time! Next time we are venturing through the Buffalo Airport, we will definitely be stopping into The Club for this unique drink!
Photography
Lastly, we have a local Buffalo Photographer Joe Cascio, who was hired to create all of the images that are hung throughout The Club at Buffalo. When you visit, be sure to walk around and try and guess what areas around the city the photos were taken. You'll find our favorite photo hidden away in the Resting Zone.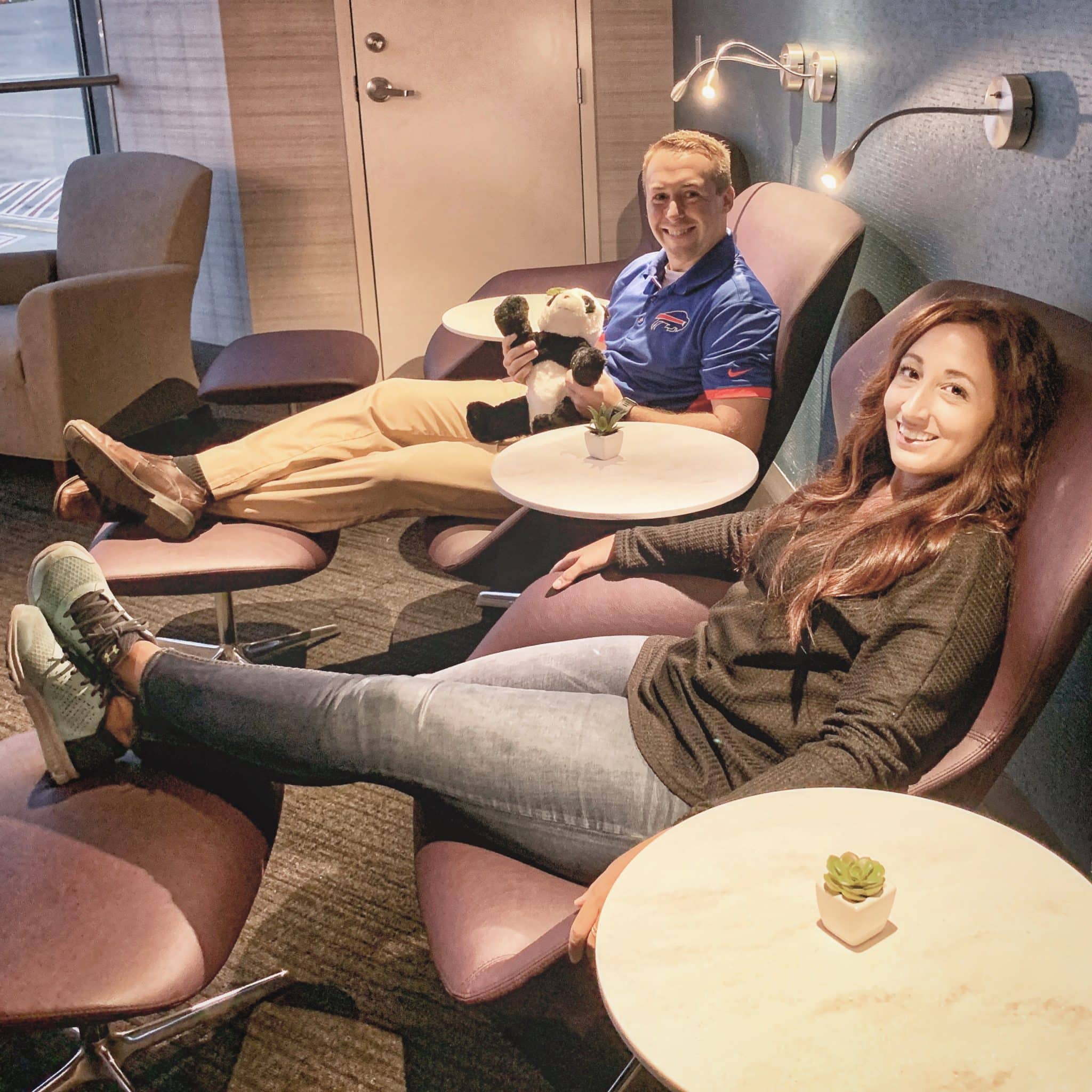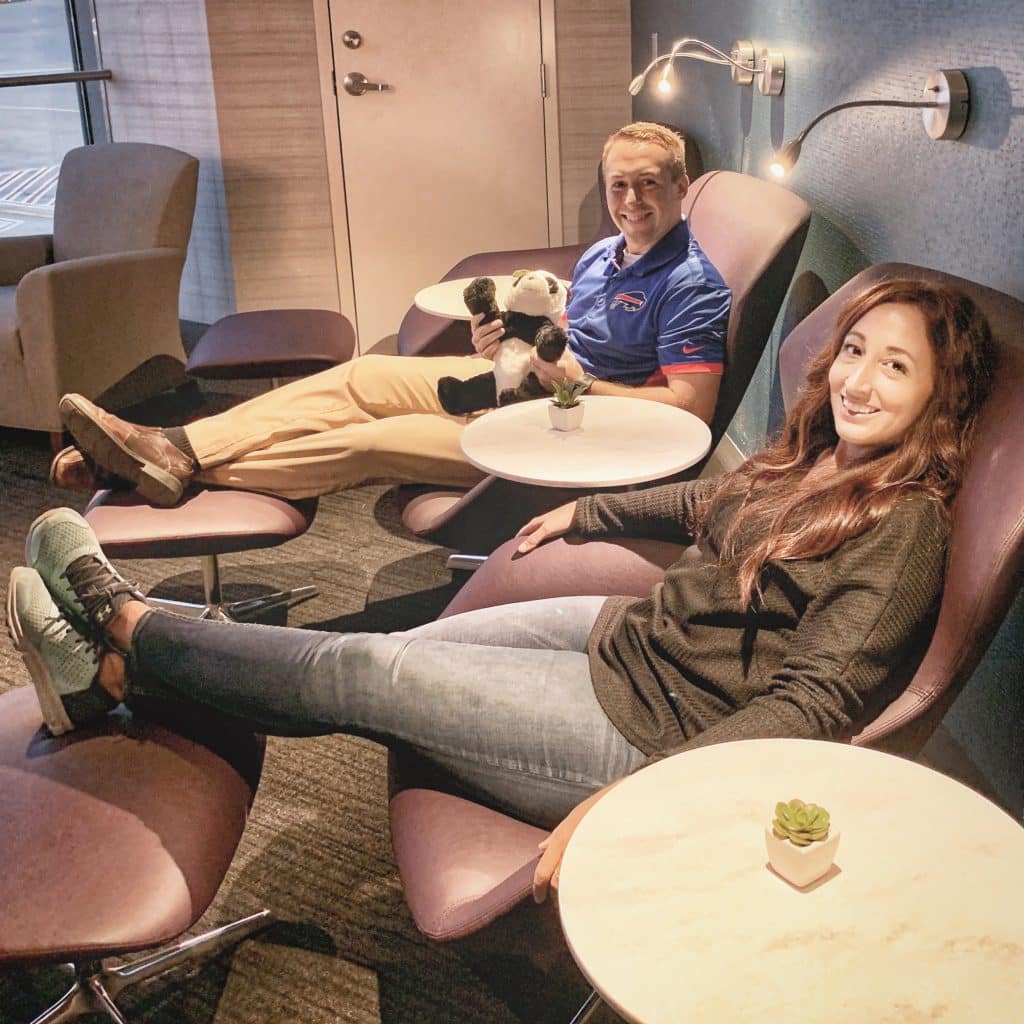 Buffalo "The Club" Space
The Club at Buffalo is a whopping 2,800 square feet! This is one of the larger "The Club" Priority Pass Lounges we have had the opportunity to relax in. There are huge floor-to-ceiling windows that provide you with a nice view of airplanes landing and departing. The variations of seats and places to lounge are plentiful. There are cubby seats, sofa-style seats, seats with a footrest, and even bar seats. In addition, there is a business center that provides access to a PC and printer which can be a lifesaver if you are a frequent traveler. 
Inside the lounge, you'll find many zones or areas to relax in!
Resting Zone- A quaint area in the far corner tucked away from the other zones. Also a bit darker and quieter to relax before your flight; kick your feet up or even take a quick nap!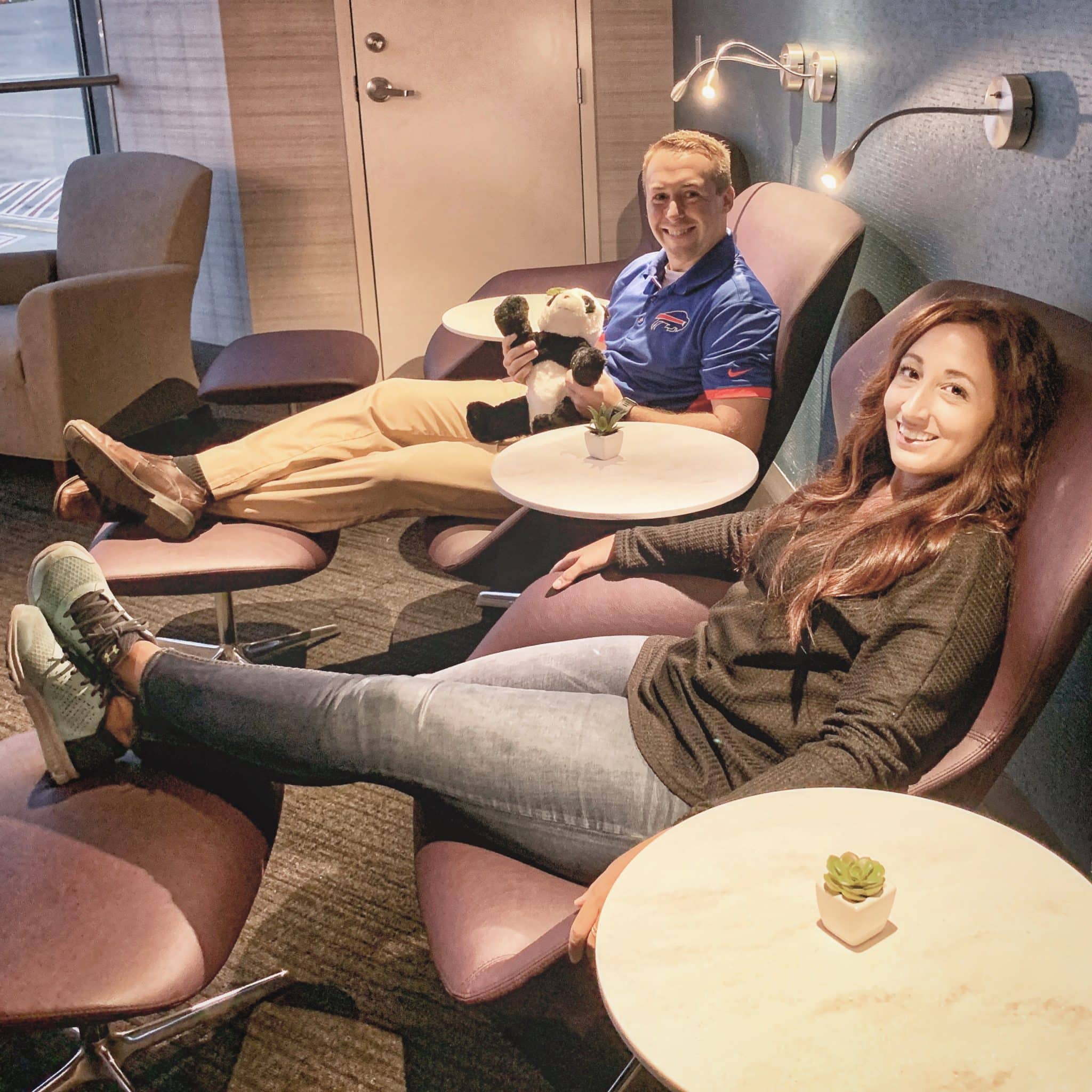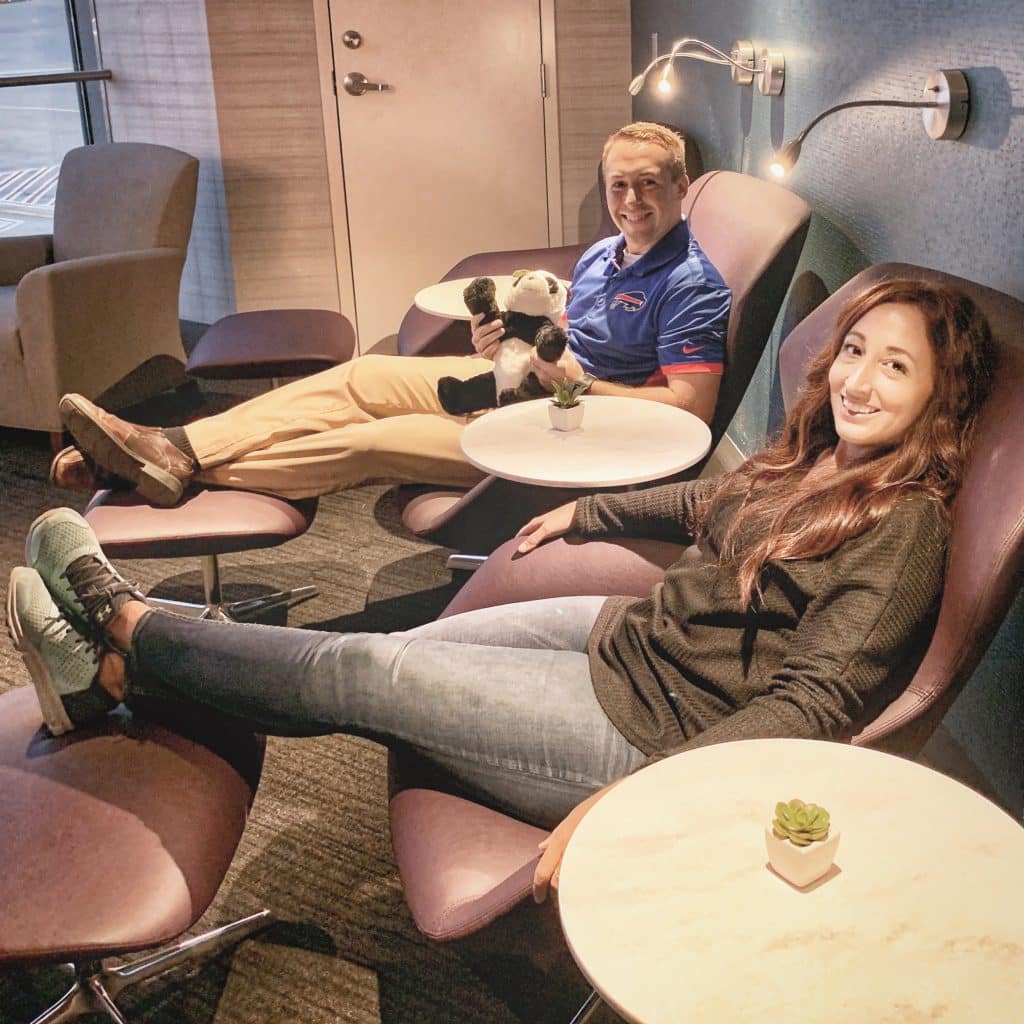 Relax Zone- Right before the resting zone, oversized comfortable chairs and tables are lined up along the wall-to-wall windows. On the opposite side, they have one large bench that you can sit along.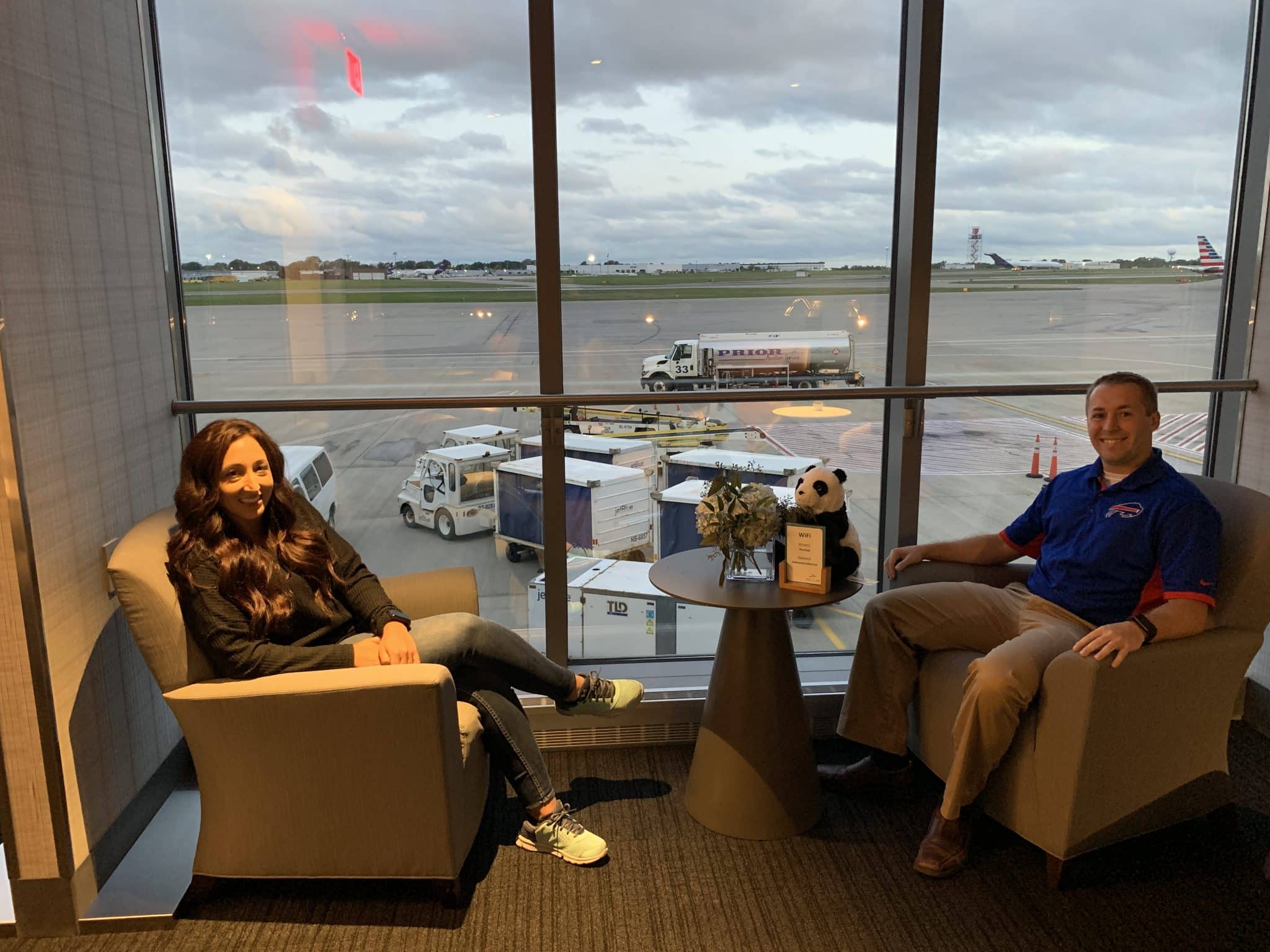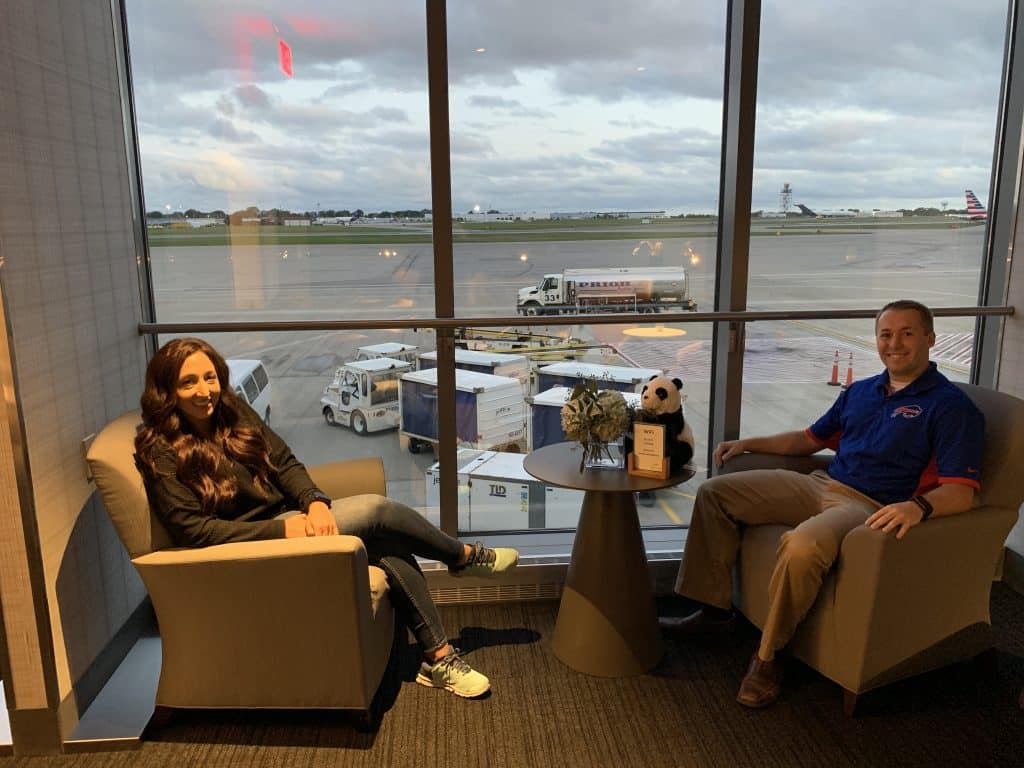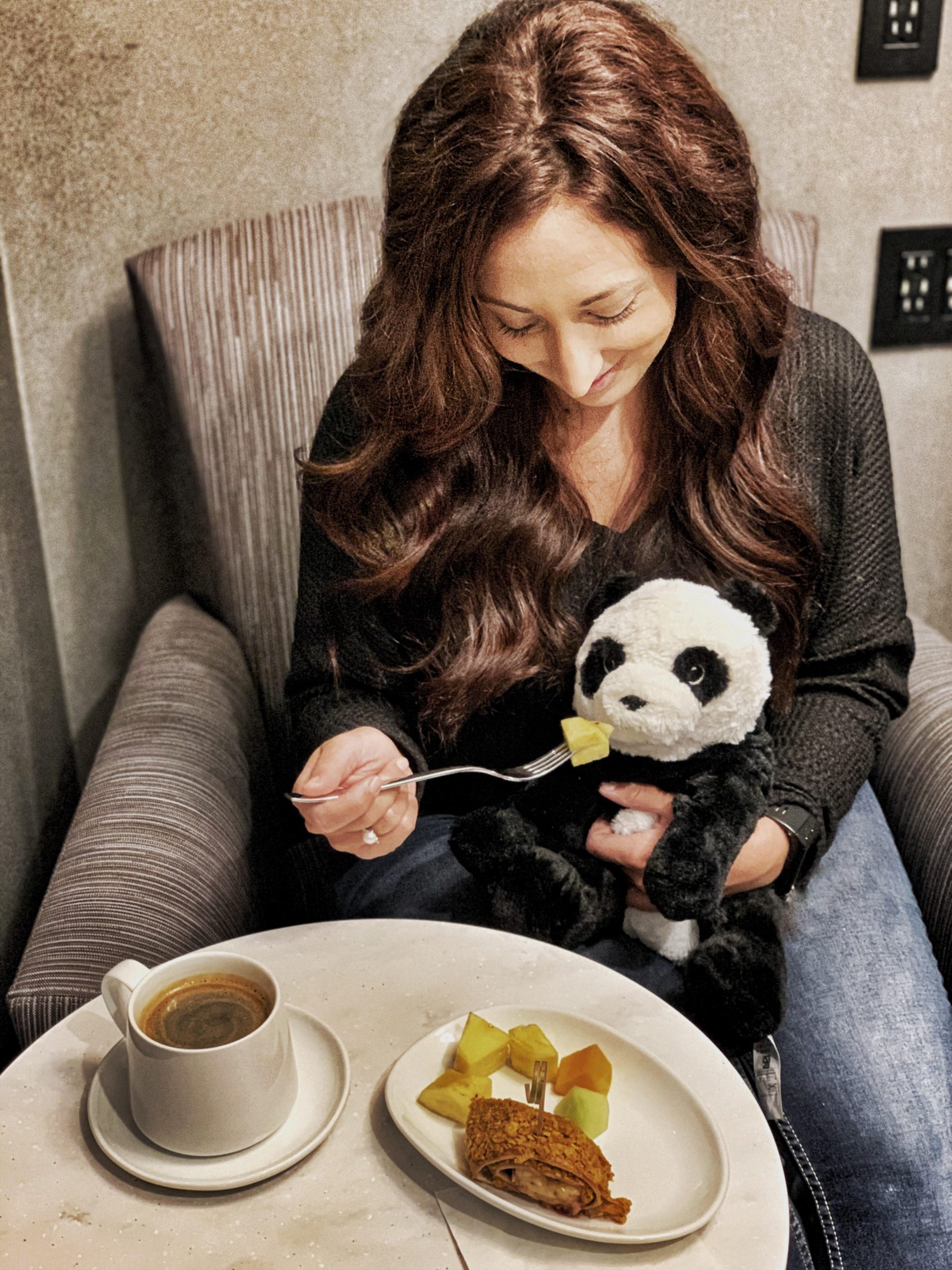 Productivity Zone- Located across from the relax zone; there is a ton of space to work or catch up on the news with complimentary issues. You find a long table with plenty of office chairs to be extra productive. This is also the zone where the complimentary access to a PC and Printer is located.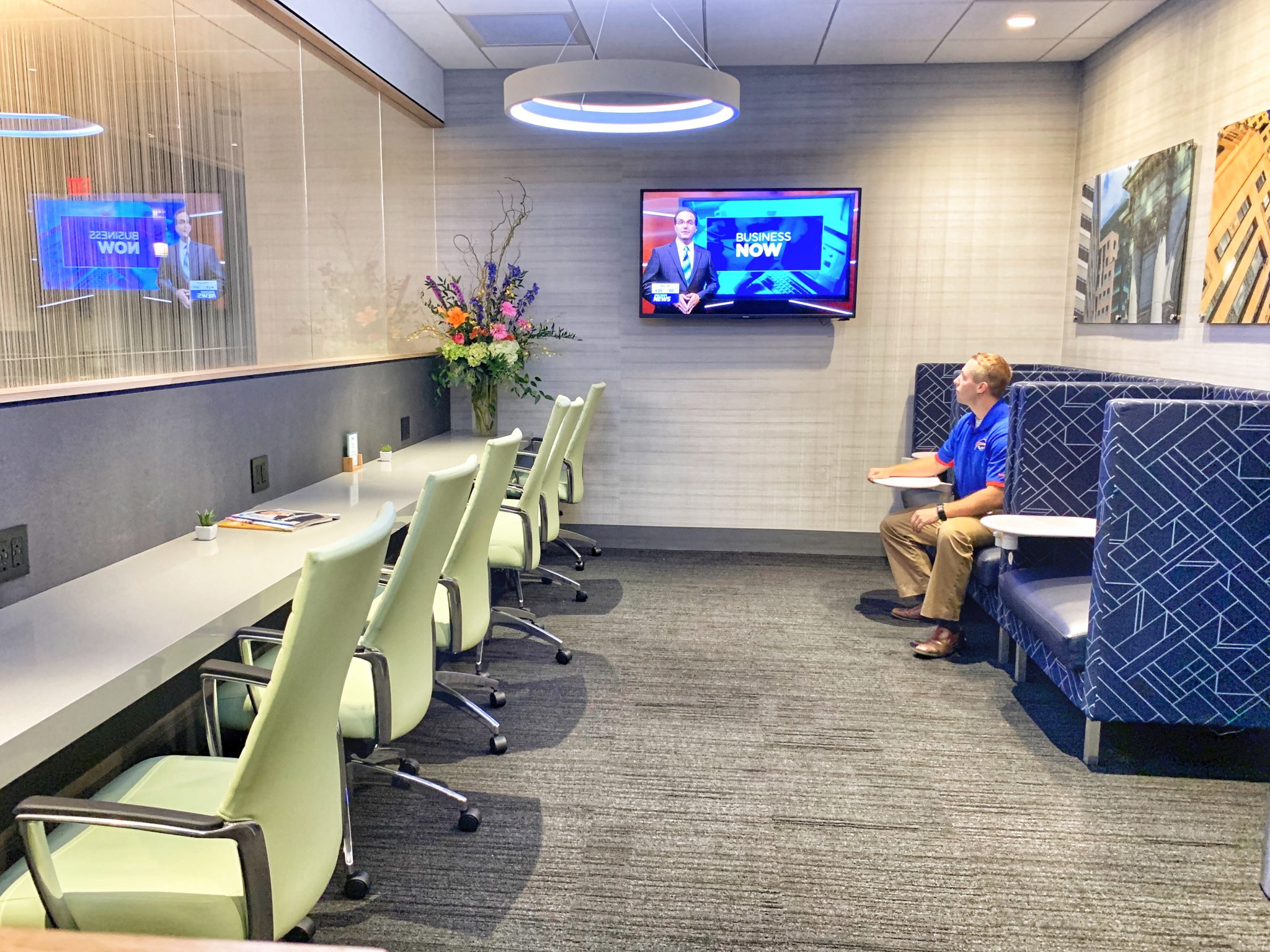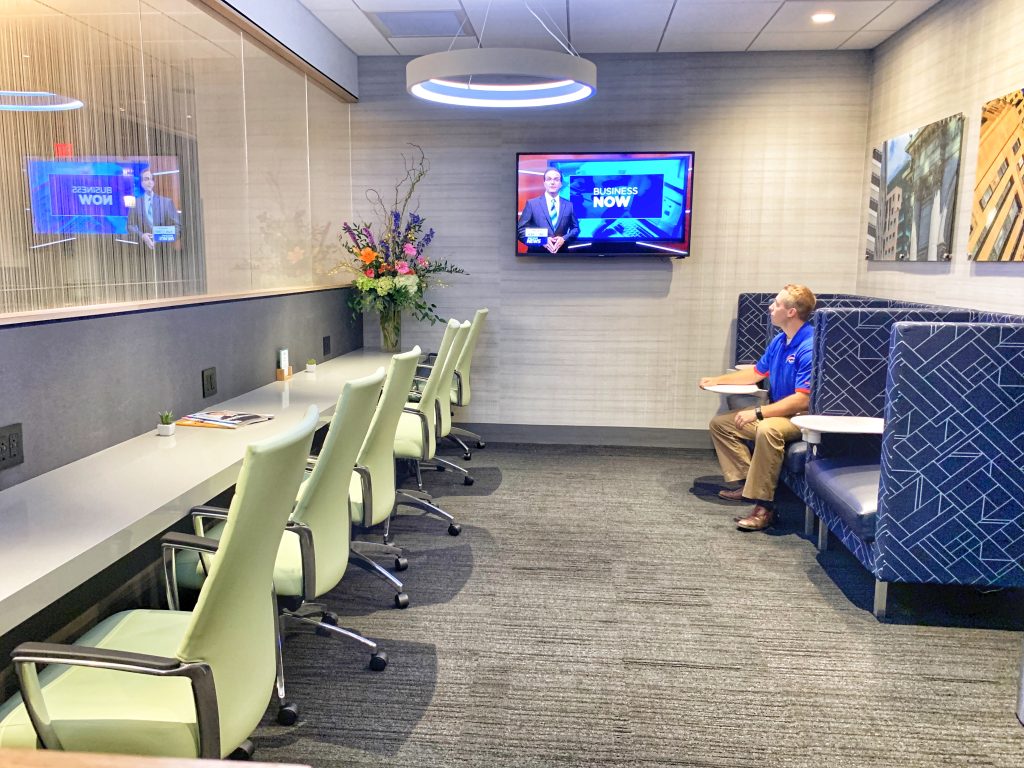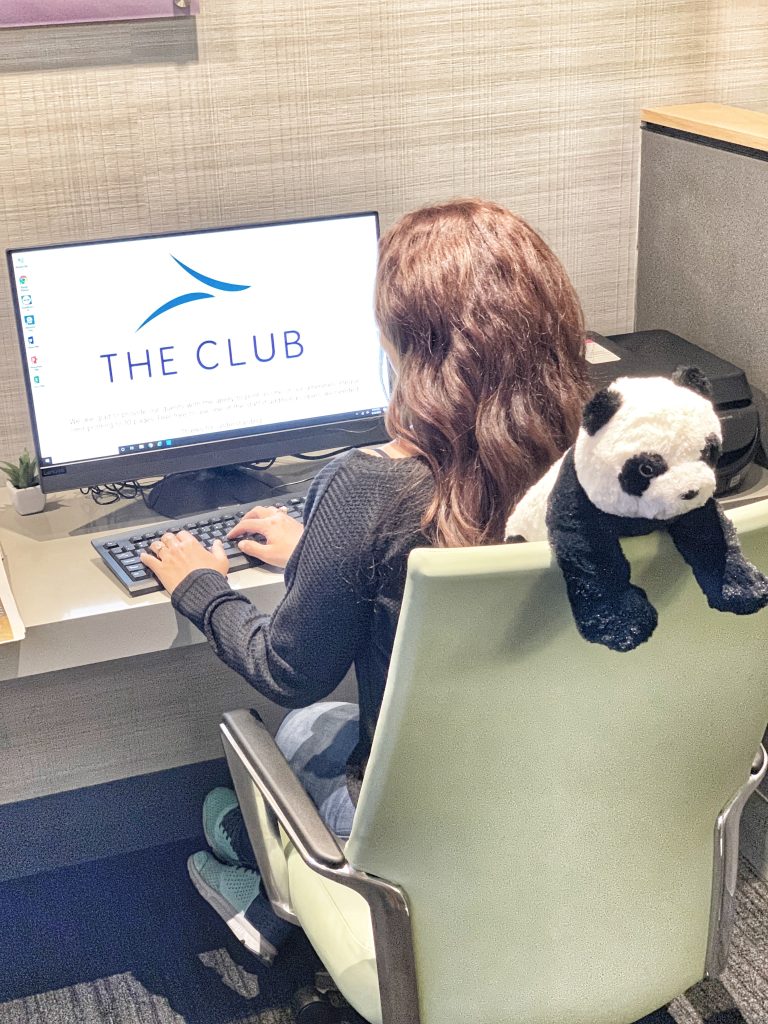 Replenish Zone- Easily our favorite zone! This is where all of the delicious food and drinks are housed. They have a large bar area with seating along the outside, standard dining tables to eat at, and a delicious buffet filled with a variety of food and drink options. Dining is available all day with courses changing for breakfast, lunch or dinner.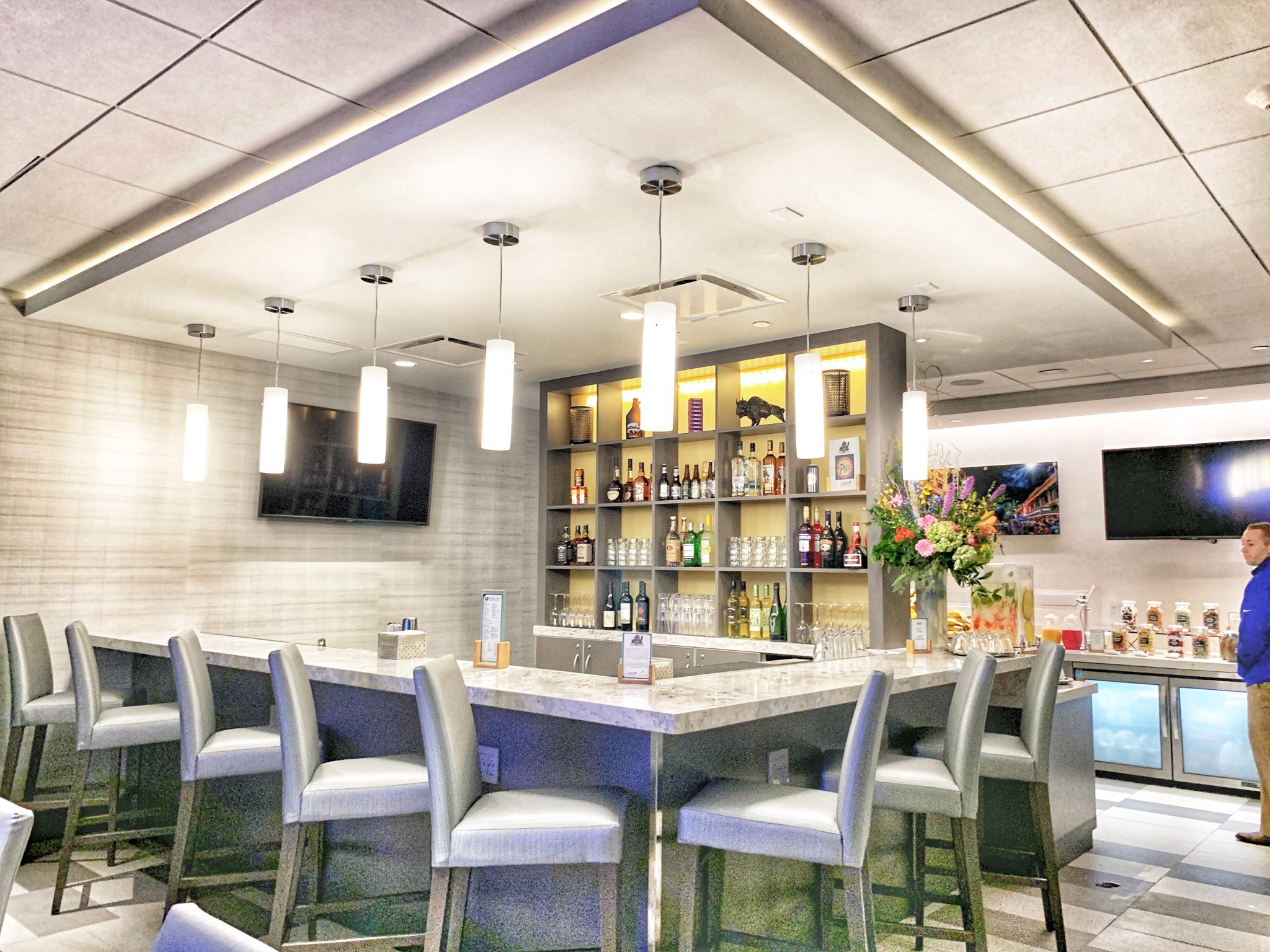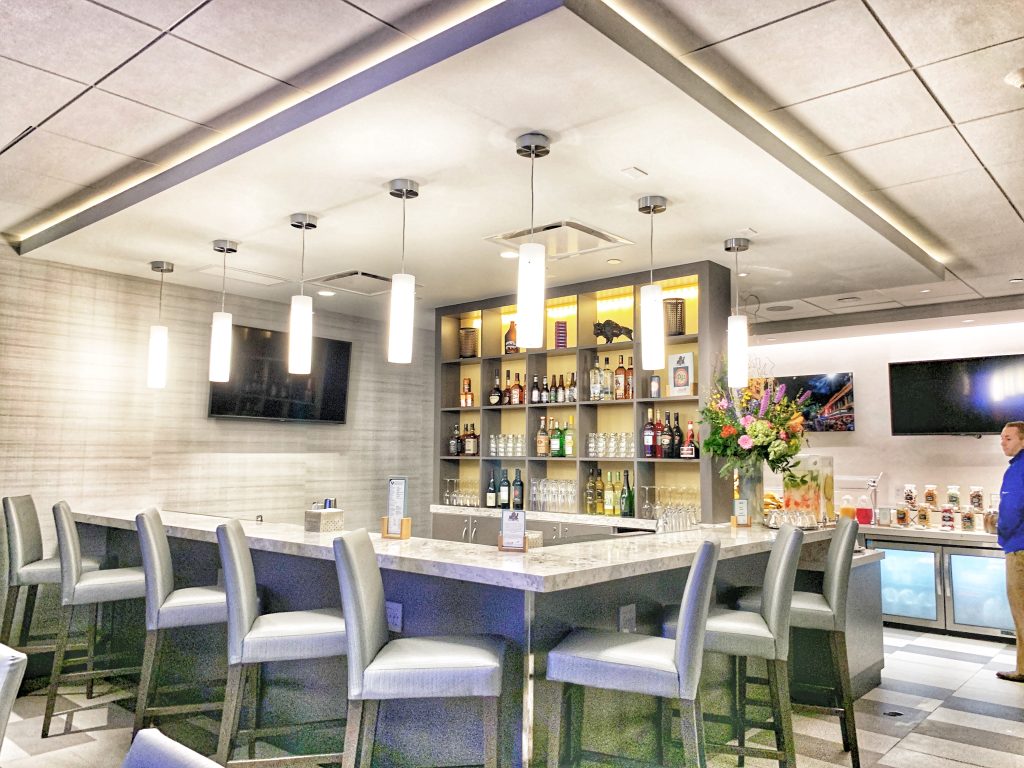 Food & Beverages
As we stated before, "The Club" Lounge at Buffalo Airport has local buffalo dishes created by Osteria 166. When visiting the Club, food and drinks are complimentary, including alcoholic beverages. Due to New York State regulations, alcoholic beverages are not served until 8:00 am.
Since Lisa and I are early flyers, breakfast is the most important meal of the day for us. At the Club Buffalo, you'll find both cold and hot food. The assortment of foods included fresh fruit, scrambled eggs, yogurt parfait, and our favorite breakfast crunch roll-ups. The breakfast roll-ups are a Club Speciality. These include peanut butter, strawberry jelly, and fresh bananas wrapped in crunchy corn flakes! And they are delicious.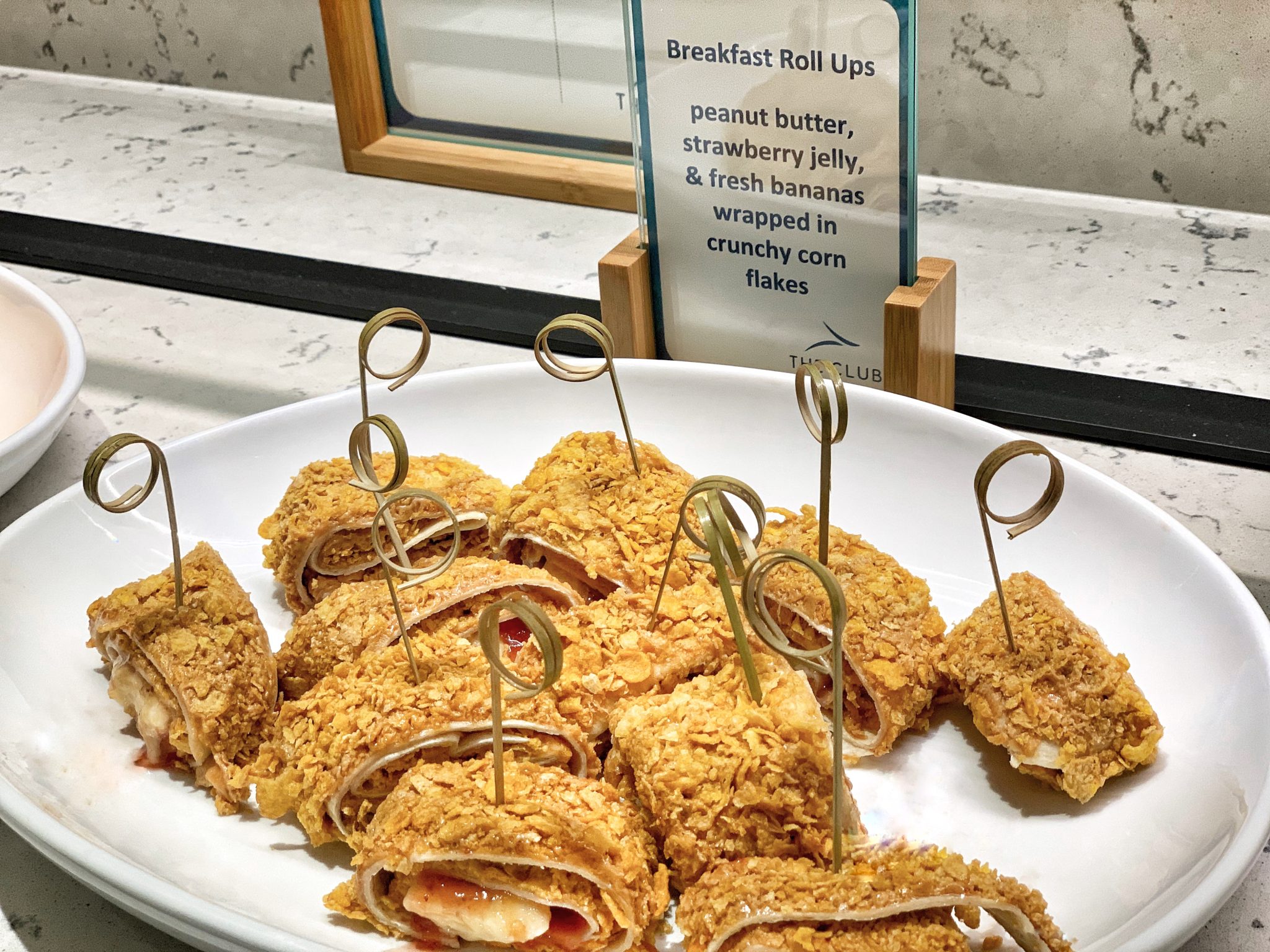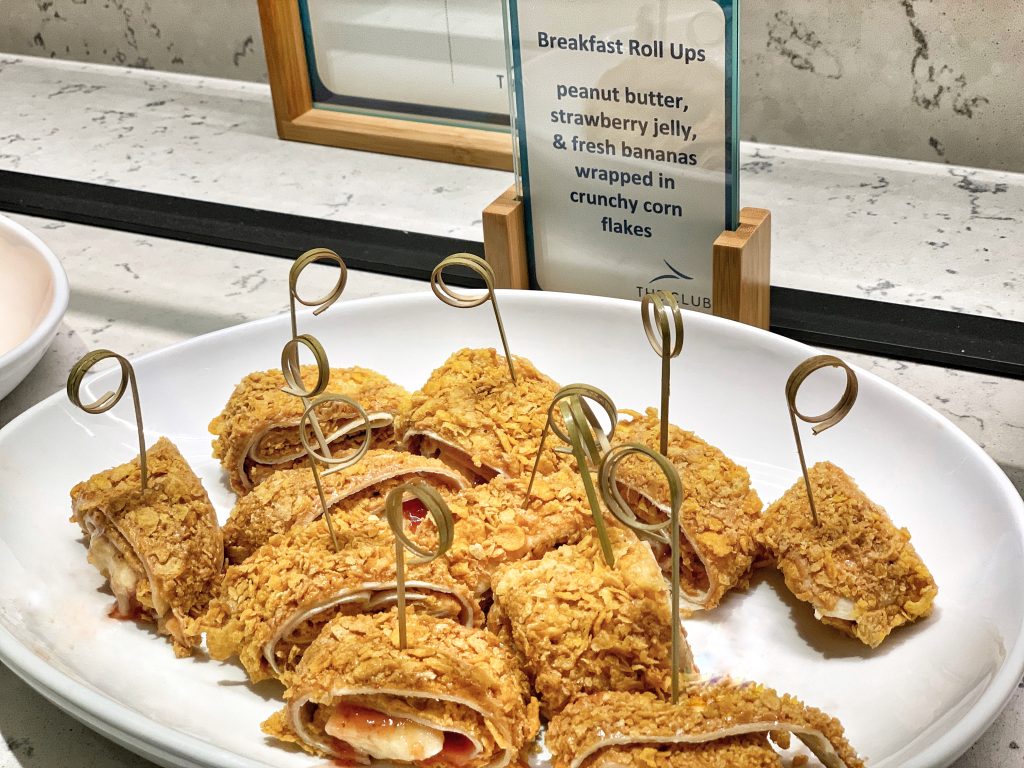 Access to the Club Lounge
The Club at the Buffalo Airport is open from 4:00 AM until 8:00 PM daily. It is located directly after exiting the TSA security checkpoint between gates 6 and 7.
The easiest way to access the Buffalo Club Lounge is by using a Priority Pass membership card. Priority Pass memberships are included complimentary with many credit cards. Our favorites include the Chase Sapphire Reserve, Hilton Honors Aspire, Hilton Honors Surpass, and American Express Platinum. You can check out our Top Credit Cards Page for more options.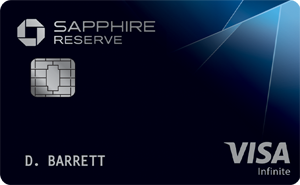 after you spend $4,000 on purchases in the first 3 months from account opening.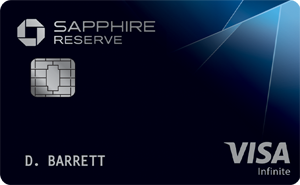 after you spend $4,000 on purchases in the first 3 months from account opening.
If you don't have a Priority Pass membership, you have the option to purchase a day pass for $40. You can also get an annual membership here.
Our Basic Review
We were ecstatic to see The Club opening up in our hometown at the Buffalo Airport. Having been to many priority pass lounges in airports throughout the world, we knew having one in our home airport would make a huge difference. Luckily we had the opportunity to visit The Club on opening day. This visit enabled us to speak with Vice President Business Development Chris Gwilliam from Airport Dimensions. We also spoke with Scott Childs, the General Manager for all Priority Pass openings.
Everyone was just as excited as we were for the grand opening of this modern and spacious The Club Lounge in BUF. Chris stated that "We really do like to bring a lounge product back to the community of Buffalo. We believe this will be a really welcome addition and improve the passenger experience at the airport." I would definitely agree with this and appreciate his willingness to support the Western New York Community!
If you are interested in how to get into lounges, check out our Lounge Access Article.
Panda Friendly?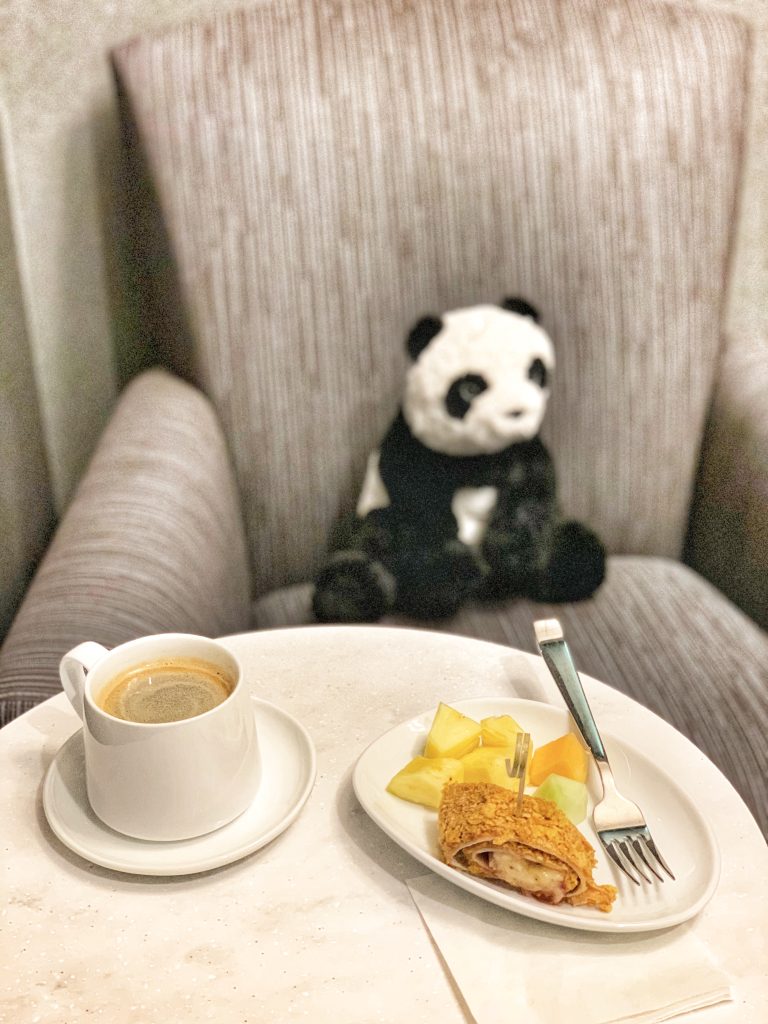 I'd say so!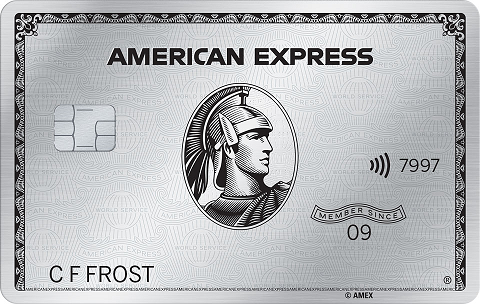 After spending $6,000 on your card in the first 6 months
$695 annual fee (Rates & Fees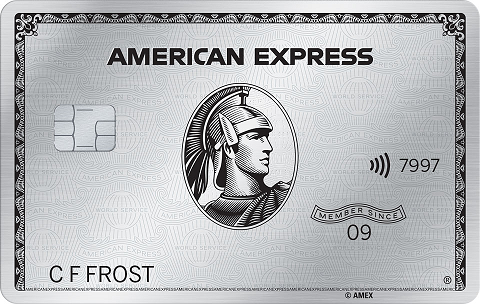 After spending $6,000 on your card in the first 6 months
$695 annual fee (Rates & Fees
New to Credit Card Rewards Points? Check out the BASICS Below!