It has been a few years since Dave and I journeyed down the Credit Card Reward Travel path of life. Since then, we have spent every single day learning everything we could about it. These basic strategies have helped us maximize our everyday spending to travel to 19 countries in 4 short years, for incredibly low prices. You can check out our 2019 year in review and 2018 year in review to see some of these destinations and costs. Now, we want to share these strategies with you, so you can learn the basics. Over these last few months, I have worked to create a new Basic Travel Course to guide you to book your very first trip for a fraction of the cost by utilizing points and miles.
So let's get to it.
What's Included?
This brand new video course is broken down into six sections with easy-to-digest information and steps at the end to get you on the right path to traveling for less. The Basic Travel course includes:
Six lessons on credit card travel basics
A Comprehensive workbook to complete after each lesson
Resources and tracking sheets to stay organized
Lifetime access
How to learn to utilize credit card reward points
For only $129 you will get exclusive access to learn the Essentials to Traveling with Points! You can learn how to book your DREAM destination in no time.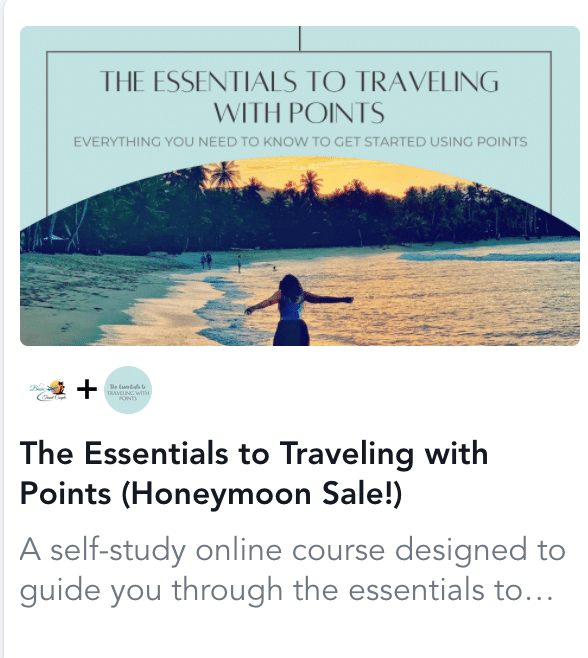 Additional Resources
If you haven't already, be sure to join our interactive Facebook community of over 5,400 members- Basic Travel 101 ~ Points, Miles & More! This group keeps you up-to-date with the most relevant tips and tricks in the travel industry. We have also helped our reader insiders earn extra cash or freebies each month.
Basic Review
Be the first in the know for a step-by-step video breakdown of all things points & miles related. This new video course gives you a better understanding that sometimes words on paper cannot.
Don't miss out on the early bird special! Sign up here.
Happy Basic Traveling!