Did you know that there is only one remaining Blockbuster left on our planet? This is down from over 9,000 locations back when Blockbuster was a household name and a weekend hangout. The bold blue and gold logo, the aroma of popcorn kernels, and clunky VHS holders bring me back to the good old days. When we heard that there was only one remaining Blockbuster left we dug into our points & miles stash to make a quick weekend trip! (Scroll to the end for a video!)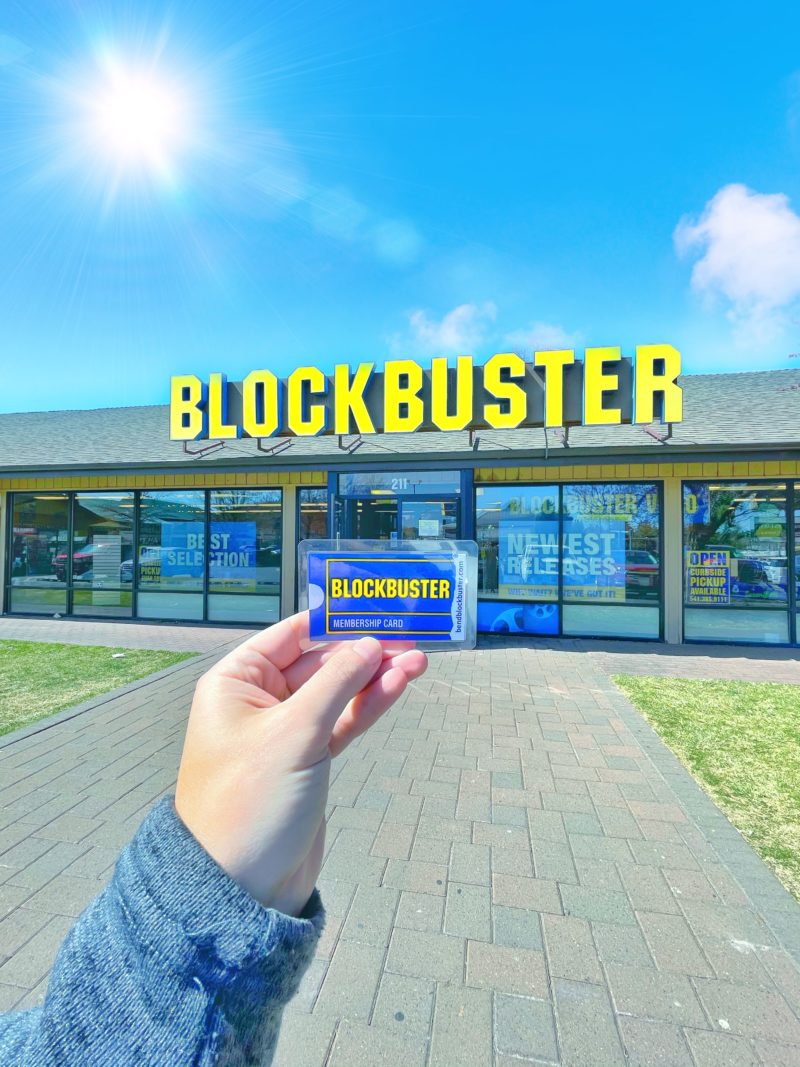 The Last Remaining Blockbuster
Bend, Oregon is home to the last remaining Blockbuster on planet earth. The 2nd and 3rd final Blockbuster locations which closed in 2019 were located in Australia and Alaska. If you are a fan of John Oliver, he famously promoted the Alaskan location by sending them Russel Crowe's $7,000 Jockstrap (and other random items) from the movie Cinderella Man to help drive some new customers. Many of those items were moved to Bend Oregon when the Alaska location closed for good.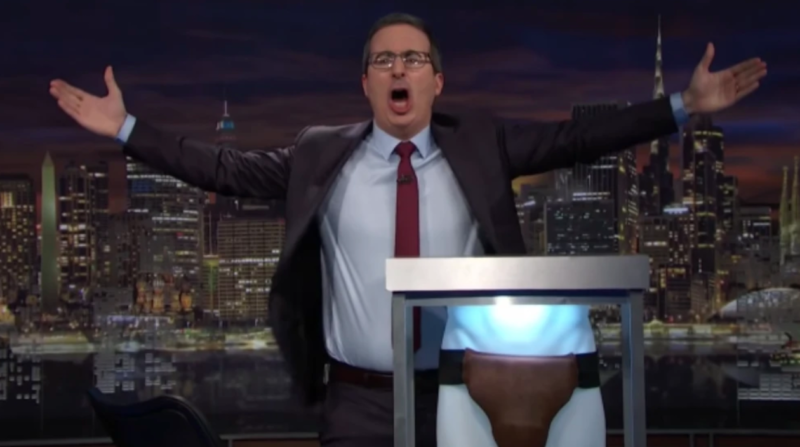 We learned about the Blockbuster saga from the documentary "The Last Blockbuster" which showcases the rise and fall of the movie rental chain. It really brought me back to the days of visiting my local blockbuster and walking the rows of movies looking for the perfect video to bring home for the weekend. The documentary magically showed up at a time when we happened to be already traveling so it was easy to squeeze in a quick trip down memory lane!
Flights to Blockbuster
Flying to Bend Oregon is tricky! There is a small airport located directly in Bend (BDN) but does not serve very many flights given its size. The next closest major airport is Portland International (PDX) which is approximately a 3 and 1/2 drive depending on the route. Since we were based in Las Vegas (LAS), the flights to PDX made the most sense.
after you spend $4,000 on purchases in the first 3 months from account opening.
after you spend $4,000 on purchases in the first 3 months from account opening.
I found flights from LAS to PDX for only 17,279 Southwest Rapid Rewards Points. Since we have the Southwest Companion Pass, we only have to use points (or Pay) for one flight in order to add a second person for free. The total cost for Lisa and me to fly from LAS to PDX was 17,279 Points plus $5.60 each in fees ($11.20 Total).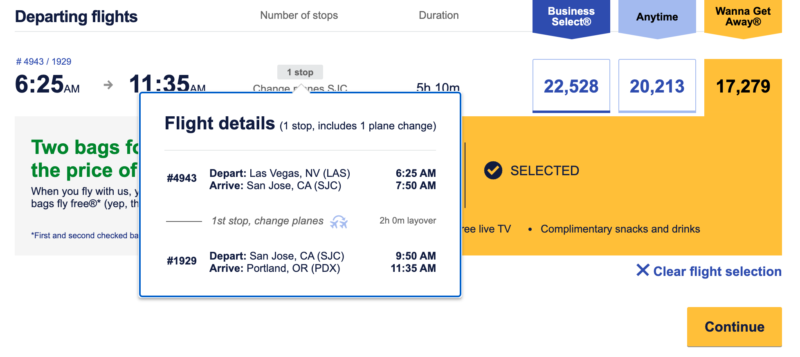 Car Rental to Blockbuster
We arrived at PDX and swung by the Capers Market in Concourse D for some free food to go thanks to my Chase Sapphire Reserve Priority Pass Card. Next, we picked up our rental car from Thrifty Car Rental which I booked via the Chase Travel Portal. The total cost was $127 but I was able to use only 8,466 Ultimate Rewards points. I received a 50% Bonus thanks to being a Sapphire Reserve Cardholder and booking via the Chase Travel Portal.

Hotel Stay
So we made a rookie mistake here and ended up booking two hotels. Our go-to option for last-minute trips or really any trip for that matter is Hyatt properties. On the flight over to PDX we logged into the app and searched in Bend, Oregon. A Hyatt Place showed up for 8K Points for one night which looked great so we booked. Well after getting into our rental and hitting the road we realized this Hyatt is a few hours away from Bend, Oregon! Lisa, the Globalist Shotgun Rider called them and they were able to cancel and refund the points without a problem thankfully.

Under pressure, we went back to the drawing board going through the travel portals and options using our hotel points. Lisa found a Hilton DoubleTree that was going for $101 as a last-minute booking. Given that I can cash out some more Ultimate Rewards points via the Pay Yourself Back (PYB) promotion to cover this expense, the total will end up being around 7,000 UR Points. Who else loves a Fresh DoubleTree Cookie?

Visiting The Last Blockbuster
We made it to the Final Blockbuster on earth! This was quite the random last-minute adventure that all led up to the moment we pulled into the parking lot. The Blue and Gold sign struck all of my nostalgic chords leading me back to those carefree days growing up in the 90's. We walked through the doors and got lost in the rows of movies from wall to wall. Surprisingly, Blockbuster Bend still provides customers the latest releases which are exactly where they would have been 20 years ago on the back walls.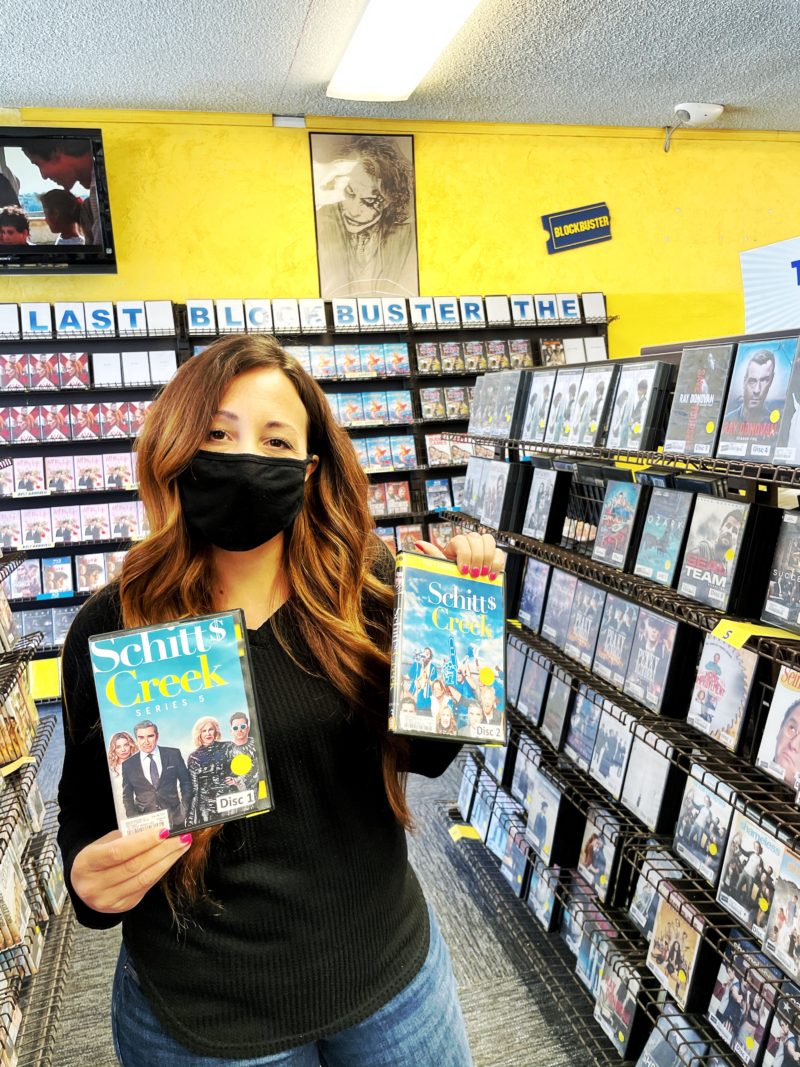 In the middle of the store, there are a bunch of throwback items to the glory days of Blockbuster. Additionally, this is where John Oliver's Russel Crowe memorabilia is stationed for photos. Sadly the jockstrap was not a part of the collection 🙁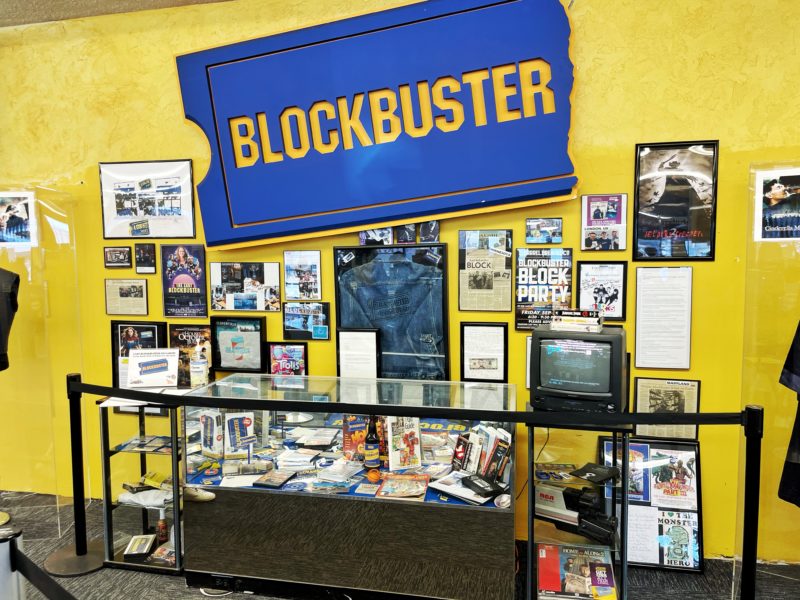 Before leaving, we purchased a few collectible items including a new pair of Blockbuster branded shades, magnet, trucker hat, retro puzzle, and of course a new Blockbuster Card!
Basic Breakdown
Visiting the last blockbuster on earth was bittersweet. It was great to reconnect with my old self and take the long walk down memory lane through Bend, Oregon. Without points & miles, this trip certainly would have not been possible for us. Some of my most favorite memories are thanks to the hobby and being able to take spontaneous trips like this. I wish the last blockbuster all of the best luck going forward and am glad I was able to support them if only for a day.
If you have the chance to make it out to Bend, you'll also find some beautiful hikes (we did the Deschutes three Mile River Trail Loop) and a variety of breweries (we visited Deschutes Brewery).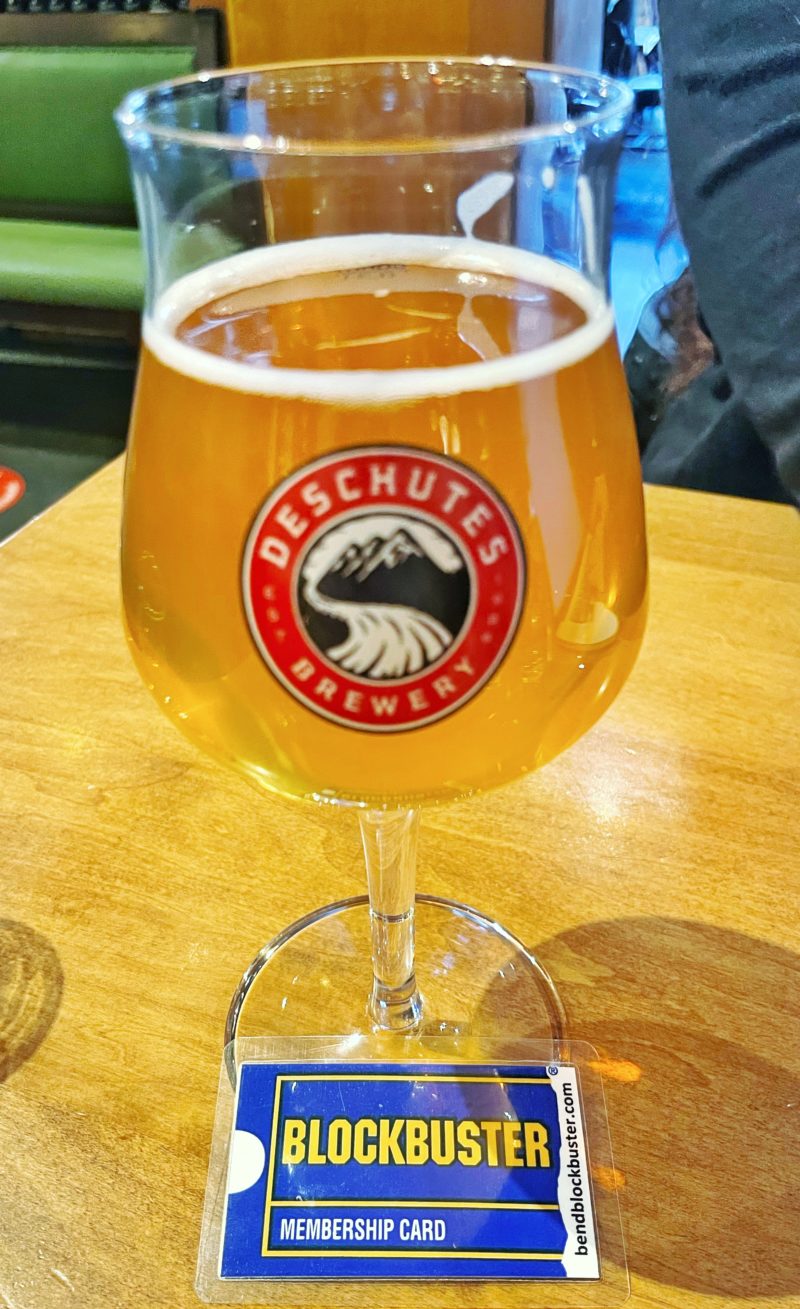 Basic Video
Do you prefer to watch our journey instead? Check out our youtube video below! We'd love it if you subscribed to the channel as well. 🙂
Let us know!
Have you visited the last Blockbuster on Earth in Bend Oregon? I'd love to hear from you down in the comments or over in the 4,900+ Member Basic Travel Facebook Group!
More Basic Reading