In order for me to get from Buffalo to New Orleans, the best option that could get me in the earliest would require an overnight in New York City. JFK Airport is one of the busiest in the entire world with many Domestic and International flights serviced every day! Arriving Late and Catching the earliest flight out led me to my next Basic Travel Mission. My evening had many ups and downs that included sleeping in an interesting place and lounge hopping. The challenge that I took on required me to be both flexible (literally) and fast on my feet!
Basic Travel Mission
Using my favorite Basic Travel Strategies, my challenge was to save the most money and have the best experience possible during my quick overnight in New York City. Previous attempts at this challenge have not gone my way but with every failure comes an opportunity to learn and grow. I'd be using all of my experience during this 12-hour span to complete this mission!
Basic Goal #1 – Find Somewhere To Sleep in the Airport (For Free)
Basic Goal #2 – Visit all of the Airport Lounges within the Priority Pass Membership (To Eat For Free)
Click Here To Learn More About Airport Lounge Access
My Basic Timeline

Flight 1 – BUF to JFK – 5:03 PM Departure

I left work and hustled to the Buffalo-Niagara International Airport as quickly as possible. Mother Nature or more like Father Winter didn't make it easy. Left and right I passed by vehicles that we're out of the game early due to icy road conditions. Thankfully my little Ford Fusion was recently equipped with some snow tires which helped me weather the storm.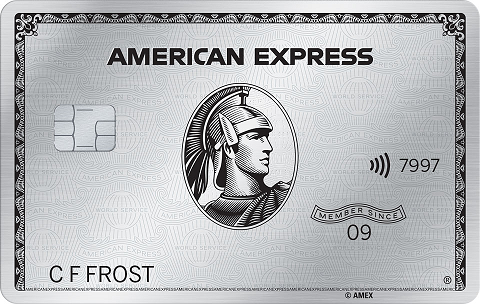 $695 annual fee (Rates & Fees
After spending $6,000 on your card in the first 6 months
TSA Pre and the Club Buffalo – 4:01 PM – 4:30 PM

It took me 30 minutes to reach the airport which was double the time that it typically takes. The time was 4:01 PM when I left my car and darted for the terminal. TSA Pre-Check allowed me to breeze through security quickly and I checked in The Club Buffalo Lounge at 4:13 PM. My plane was boarding at 4:30 PM so that left only 17 Minutes to grab some Free Food and a pre-flight beverage. Pasta, Hummus Wraps, and a Let's Go Pills Lager for the Basic Travel Win!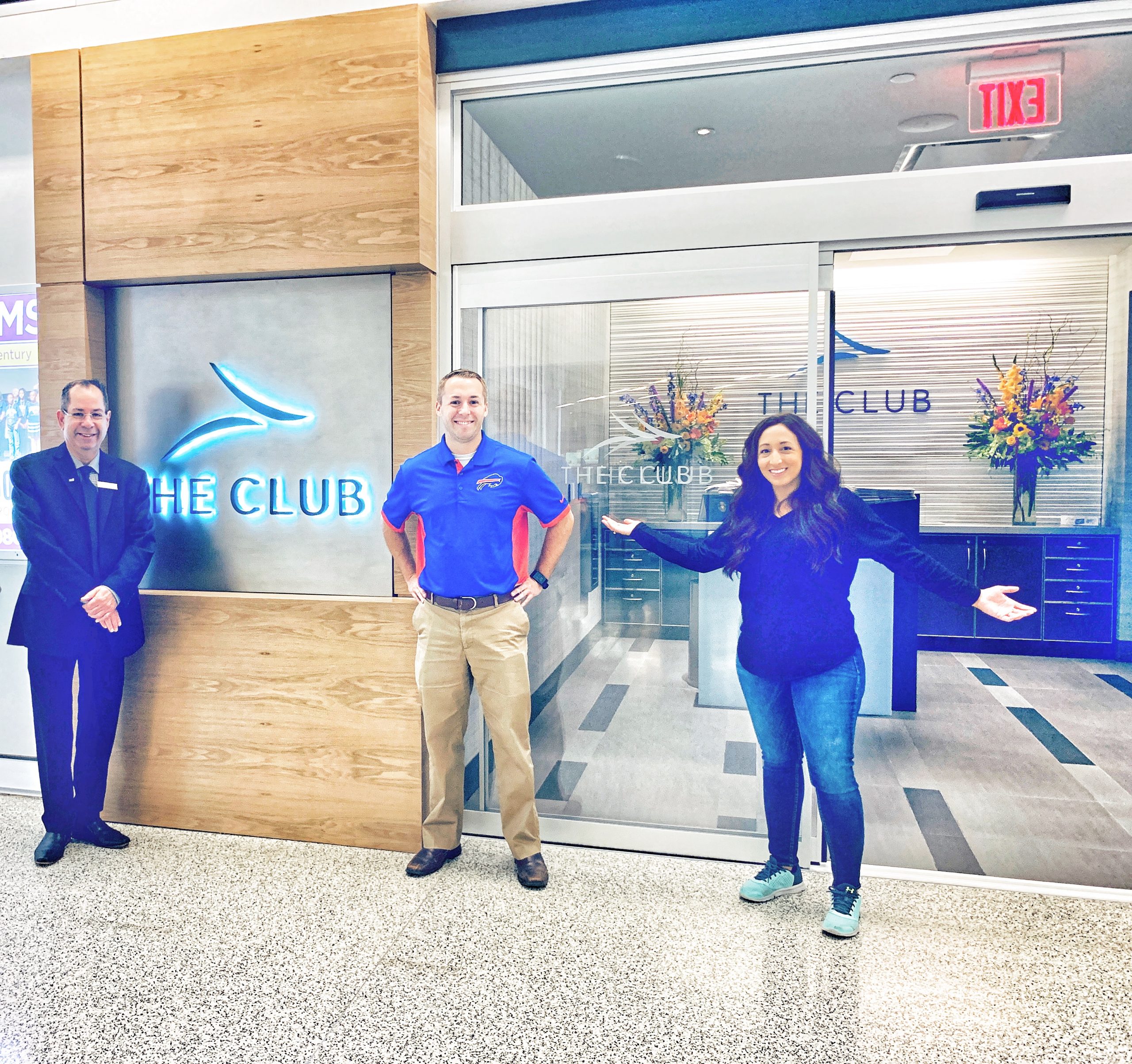 Touch Down at JFK Airport – 6:34 PM Arrival

I arrived to Terminal 5 at JFK airport right on time. This is the point in my story where things start to get intense. Not being my first rodeo at the JFK Airport, I know that things can spiral at any moment. There are 6 Priority Pass Lounges and 1 Priority Pass Restaurant that I can access for Free thanks to one of my favorite Credit Card Perks. The issue with visiting all of these is that they are spread out between 4 different terminals. Each terminal requires taking the Skytrain and going through airport security. If I was going to visit all 7 options, I knew that I needed to be quick!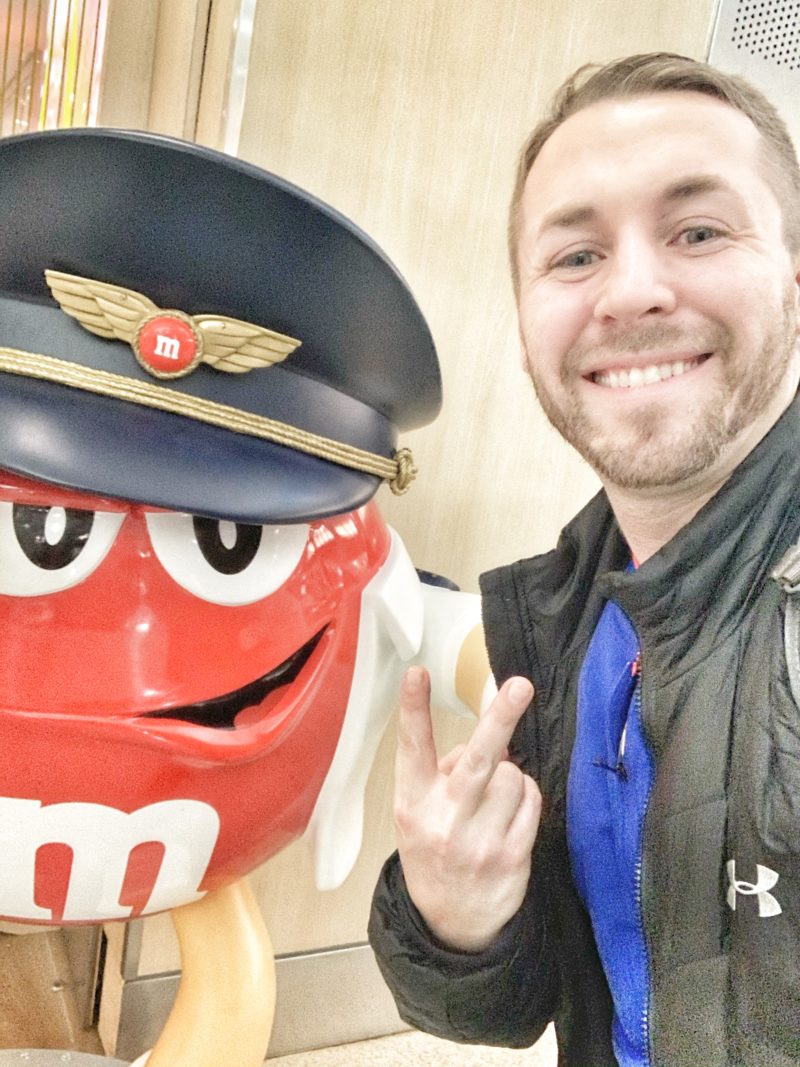 Terminal 8 – Bobby Vans Steakhouse (7:07 PM – 7:57 PM)

I decided to start with Bobby Vans Steakhouse which is a Priority Pass Restaurant. This option is only available to Chase Sapphire Reserve Credit Card Holders. Unfortunately, American Express Priority Pass Memberships discontinued the Restaurants from their portfolio. Using my membership card, I'm entitled to receive $28 off of the Bill and an additional $28 if I bring a guest. Tonight I decided to try the Bobby Vans Classic Cheeseburger which cost $20 and I added an $8 Lager to use the remainder of my credit. The Food Coma set in quick and before I knew it, the time was already 7:57 PM when I closed out my Bill!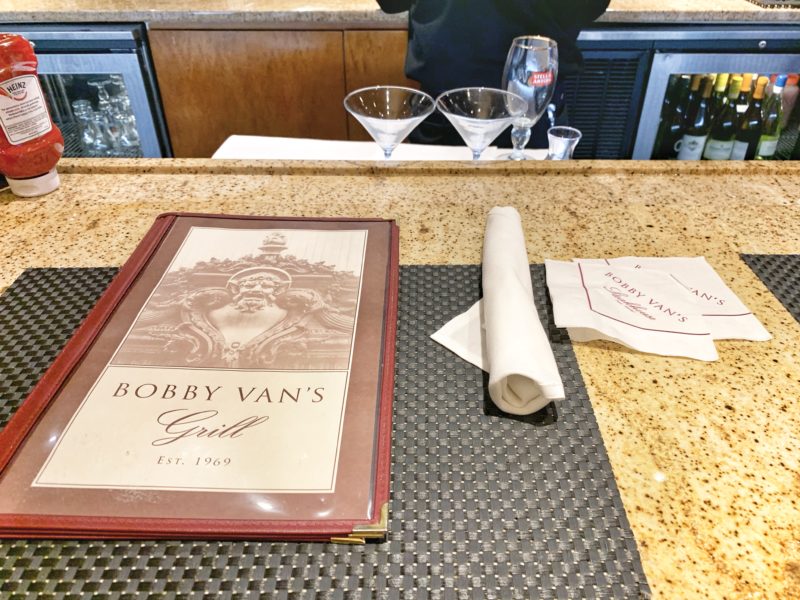 Terminal 1 – FAIL (7:57 PM – 8:31 PM)

This terminal is home to Three Priority Pass Lounges, two of which I've visited before. Historically, I've always had issues at Terminal 1. Literally every single time. Sure enough, I got to the TSA Pre Line and the agent hit me with the whole "You shall not Pass" speech. This may be a new rule or perhaps the agent did not want me to complete my challenge, but she indicated that I could not enter due to not actually having a boarding pass for Terminal One. With my tail between my legs, I took the airport walk-of-shame back to the Airtrain.
Terminal 4 – Air India and Wingtips Lounges (8:59 PM – 4:45 AM)

With the epic Fail behind me; I forged on to try and rebound in Terminal 4. It was starting to get late in the evening and I also needed to figure out the whole "sleeping situation". I arrived at Terminal 4 to find that the TSA Pre Line shut down which killed any chance I had of accomplishing goal one. After pushing through security, I headed to the closest lounge, the Wingtips. Ironically, as I'm walking up to the entrance there is a sign out in front that states they are not allowing anyone else in due to capacity. I decided to bypass the sign and try my luck with the front desk rep. Finally a Basic Travel Win!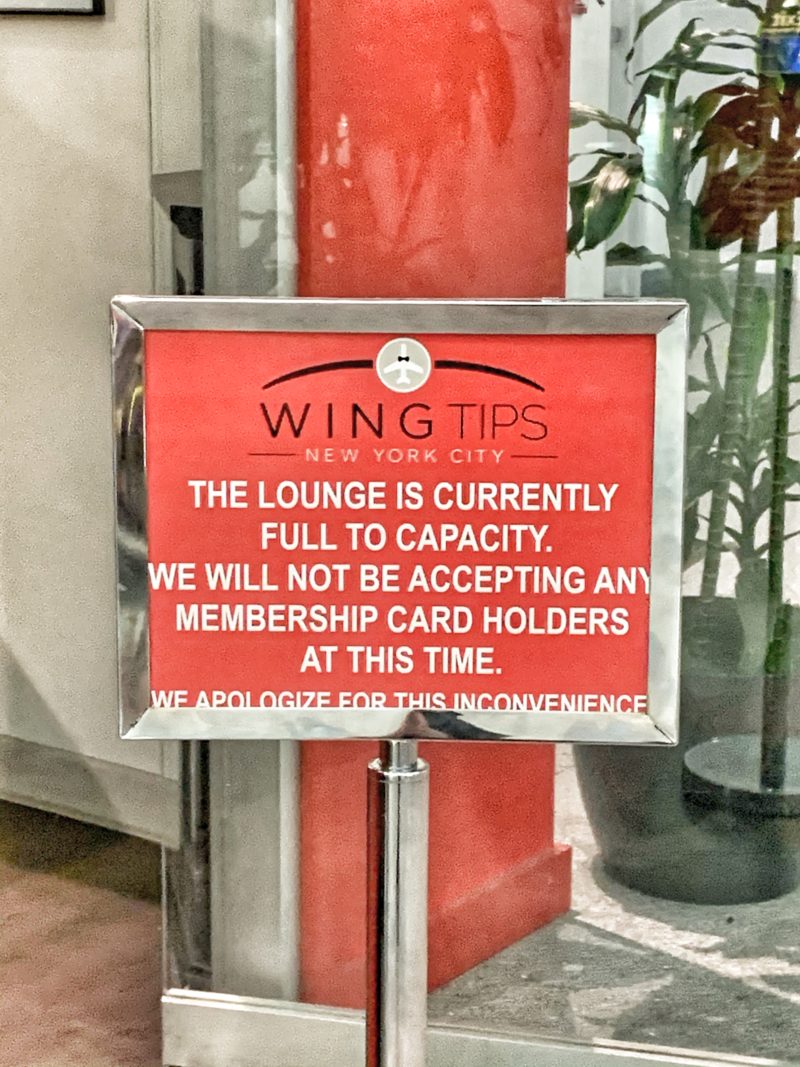 Wingtips Lounge (8:56 PM – 9:38 PM)

After the Terminal 1 Fail and TSA PreCheck Line getting shut down, I was due for a bout of good luck. This lounge is pretty great, despite having horrible reviews online. The space is huge, tons of comfortable seats, great wifi, plenty of snacks, hot and cold food options, and a beer/wine cooler. Since this was my first time in Terminal 4 and it was getting late, I decided to head out to check out the Air India Lounge before it closed down at midnight. As I was leaving, I let the front desk attendant know that I might be back and she said she'd save me a seat!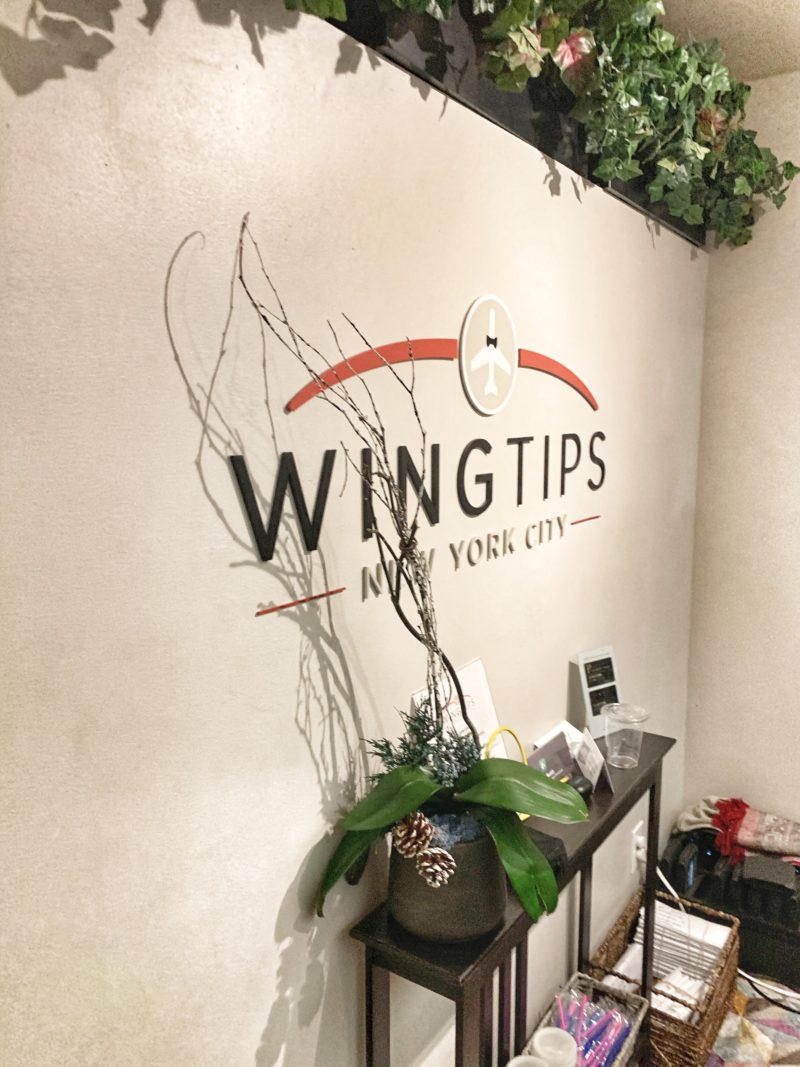 Air India Maharaja Lounge (9:46 PM – 9: 54 PM)

The Air India Lounge is located on the other side of Terminal 4 which requires a short 5-10 Minute Walk from the Wingtips Lounge. I checked in, walked through the door and immediately regretted leaving Wingtips. The Lounge Space here is much smaller, perhaps a quarter of the size of Wingtips and a lackluster Food & Beverage Station. Within 5 minutes I decided to jump ship and head back to Wingtips. The time was now pushing 10:00 PM and I still had not figured out my sleeping arrangement!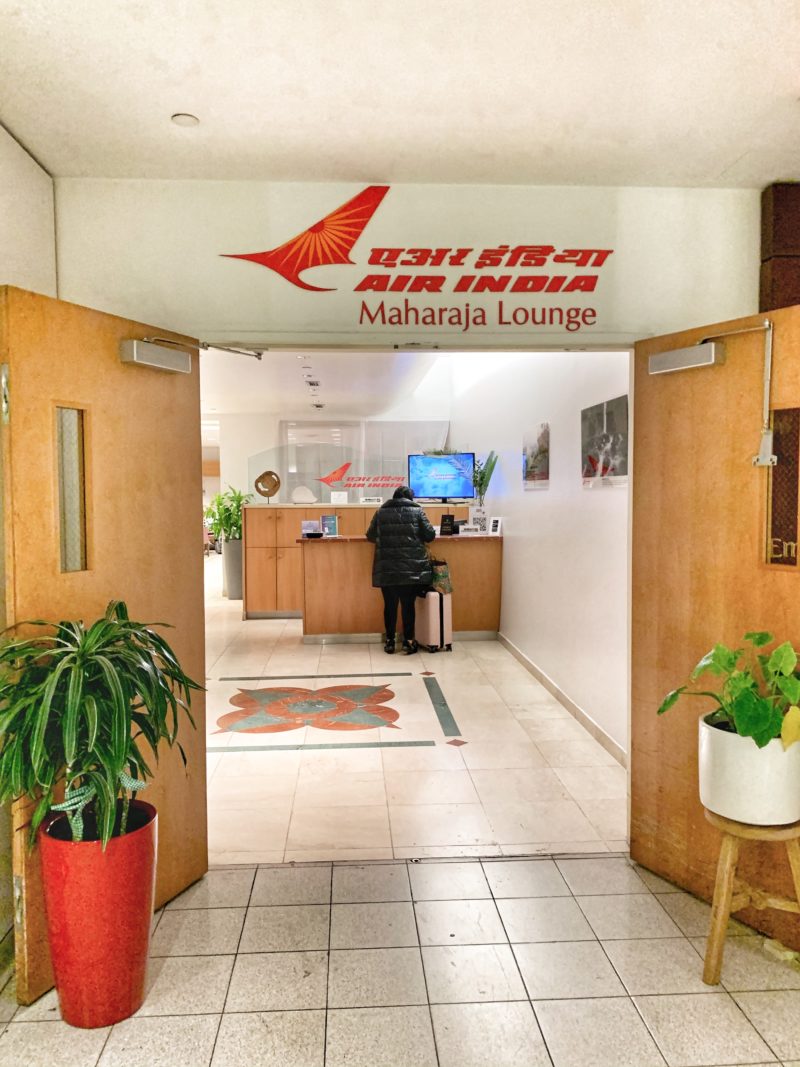 Sleeping in NYC on a JFK Overnight Layover

I mentioned earlier that I've faced some trials and tribulations here in NYC on layovers in the past. A few things that I've learned over the years:
All Airport Hotels But One Require taking a Shuttle. The Hotel Shuttle area is located away from the main Airport Terminals and requires taking the AirTrain to get there. Once you're there, you need to wait and wait and wait (Buehler) for the shuttle to come. There's no indoor waiting area, it's outside and it's winter. The last time I rolled the dice with an Airport Hotel, Lisa and I were on the verge of turning into popsicles! The final point to make here is that once you're on the shuttle it could take quite a bit of time to actually make it to the hotel. The Wyndham Wingate took almost an hour!
By doing the math and running the numbers it just doesn't make sense for me to EVER sleep in an Airport Hotel EVER Again. Between the Airtrain, Hotel Shuttle, Checking In, Barely Getting Sleep, Checking Out, Taking The Shuttle Back, Taking the AirTrain, and finally going through security, the time lost is Huge. In addition to the time, the average cost of these Hotels is around $150.
The only option for a Hotel within the Airport is the TWA Hotel. As you can imagine, this hotel is pricey with average prices around $200! That's way too much for only a few hours and definitely doesn't fit within my Basic Budget.
Where the heck am I going to sleep then?

Great question! I've heard of people sleeping at the airport but have never actually tried it before. In my basic research, I found that some people go as far as to bring sleeping bags and camping equipment into the terminals. Since I only travel with a carry-on bag there was no way that I was lugging all of that equipment with me. Other options include pushing chairs together and creating some semblance of a bed. By dumb luck, I found a third option!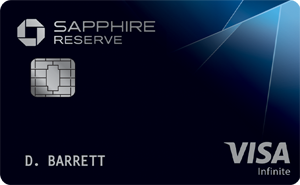 after you spend $4,000 on purchases in the first 3 months from account opening.
Wingtips Airport Lounge (10:15 PM – 4:45 AM)

As I was leaving the Air India Lounge I noticed that the Wingtips Lounge is open 24 hours! I can tell you that I legitimately had a lightbulb go off above my head like a cartoon. I checked back into the lounge and noticed in the priority pass app it indicated that I had a 4-hour maximum time limit. From visiting many lounges all over the world, I know that this is often a loose rule and crossed my fingers for some uninterrupted sleep. The time was now past 10:00 PM and I decided to get ready for bed (in the airport)! I brushed my teeth and made a make-shift bed in the corner on a semi-comfortable couch.

My Basic Sleep (or lack thereof)

Interesting to say the least! I don't know if it was the long day of work plus navigating JFK Airport but I had some CRAZY dreams. At one point I thought I rolled off of my makeshift bed and was endlessly falling while all of the Lounge Workers gathered by to watch the show. A few moments later, only to be woken up by a Flight Departure Announcement. Between the anxiety of getting caught sleeping in the lounge and oversleeping and missing my flight I only managed to accrue a few good minutes of sleep that evening. My 4:40 AM alarm went off, I poured a double shot of expresso from the machine conveniently located next to my "bed" and headed to Terminal 5 to catch my early flight down to NOLA!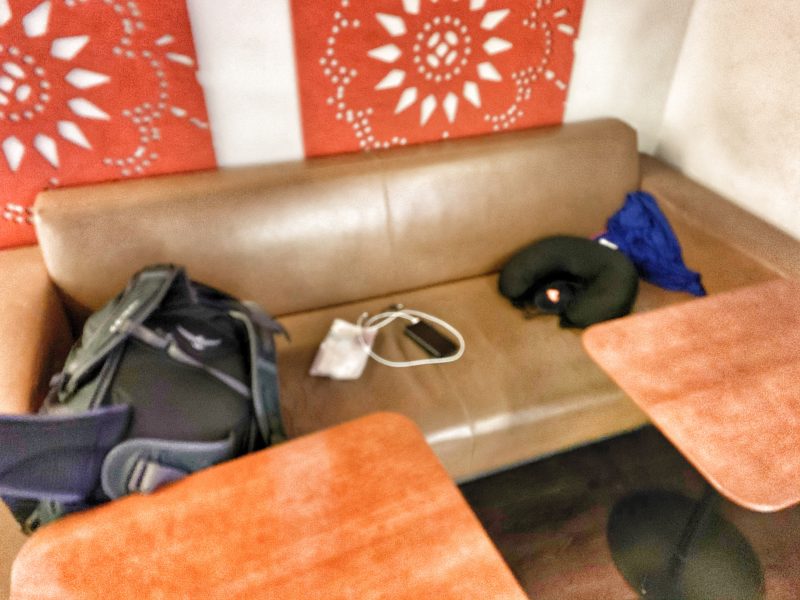 Basic Recap

An interesting adventure to say the least which included many basic steps around the JFK Airport! I ended up only visiting two out of the six lounges and one Priority Pass Restaurant that I originally set out to explore. Despite not having great luck with lounge access, I did achieve my goal of sleeping overnight in the Airport for FREE! It wasn't as bad as I thought it was going to be and I'm sure that my full belly played a role in that. Good thing I got all of those steps in! If I had a chance to redo the evening, I would have stopped at the Alaska Lounge in Terminal seven first before heading to the other options to cross it off of the list. Despite not making it to all of the lounges, it was certainly a memorable evening that I'm sure I will not soon forget.

Has anyone else slept overnight in an airport terminal or completed a lounge challenge? I'd love to hear about your experience down in the comments below or in our Basic Facebook Group!

More Basic Reading