Portland International Airport (PDX) is known in the travel industry to be one of the top U.S. airports to transfer through. It's modern, easy to move between concourses, and there are over 73 shops and restaurants to visit. The real benefit for basic travelers is all of the options for FREE food and beverages. Continue reading to learn about this travel strategy and a basic review of PDX Priority Pass Restaurant Options.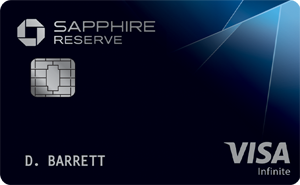 after you spend $4,000 on purchases in the first 3 months from account opening.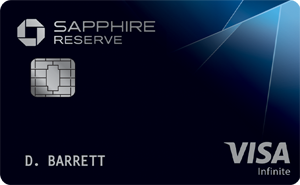 after you spend $4,000 on purchases in the first 3 months from account opening.
Priority Pass Restaurant Perk
If you're unfamiliar with this particular Basic Travel strategy, it's essentially a complimentary membership that offers credits towards meals at specific airport restaurants around the world. Only certain travel credit cards come with the priority pass restaurant perk like the Chase Sapphire Reserve®. You'll find all 53 different options along with the credit cards that provide access in the Basic Guide to Priority Pass Restaurants.
There are three different options for basic travelers to dine for free at PDX using Priority Pass restaurant credit. What makes PDX unique, is that all of the options are very different from one another.
PDX Priority Pass Restaurant Credit Options
Capers Cafe Le Bar – Concourse C
The Capers Cafe is a great option to stop before a flight or on a long layover. It's a sitdown style restaurant that has a full menu of various breakfast and lunch/dinner options. Both times I have visited the Capers Cafe I opted for the Omelette which was delicious. Lisa enjoyed the vegetable quiche which she really enjoyed!
Priority Pass members who are eligible for restaurant credit can receive up to $28 off of the final bill. In addition, cardholders are allowed to bring a guest and receive an additional $28 ($56 Total) in restaurant credit.
It's important to mention that although the Priority Pass website states that cardholders are allowed to one guest, that was not the case when I visited in July 2020. After speaking to the general manager, he indicated that due to the downturn in travel the Capers Cafe would temporarily be removing the option for a guest. As of writing this, neither the Priority Pass website nor the mobile app have been updated to reflect this change.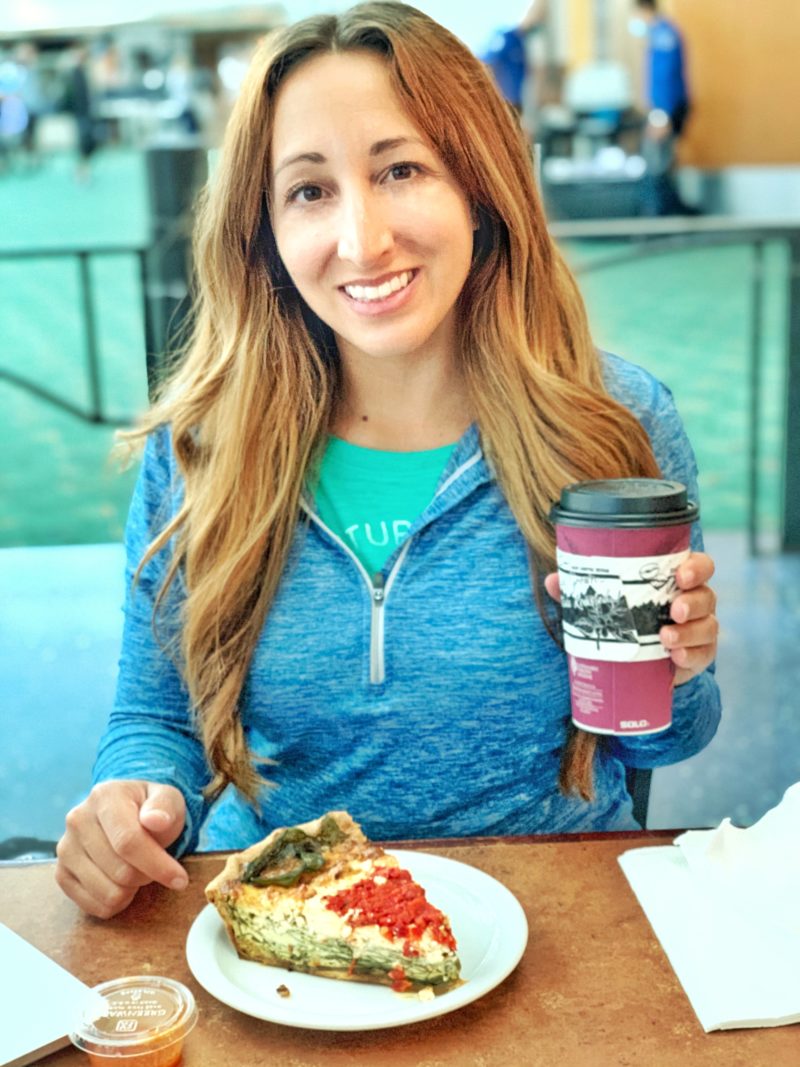 Capers Market – Concourse D
The Capers Market is located in Concourse D a short five-minute walk from the Capers Cafe. What is unique about the Capers Market is that instead of receiving the typical credit towards menu items they instead provide to-go "meal kits". After checking into the Capers Market with a qualifying Priority Pass Restaurant card, the member will receive a menu. The menu includes two breakfast and three lunch/dinner meal kit options. Pick an option and then walk around the market to piece your very own meal kit together.

It's important to note that only the priority pass cardholder is eligible for a meal kit from the Capers Market. In the past, guests were allowed but the policy was changed in April 2020. Overall, it's a great option for basic travelers to save money. I recently visited upon arrival and departure which resulted in a nice assortment (see photos below) of snacks for our trip.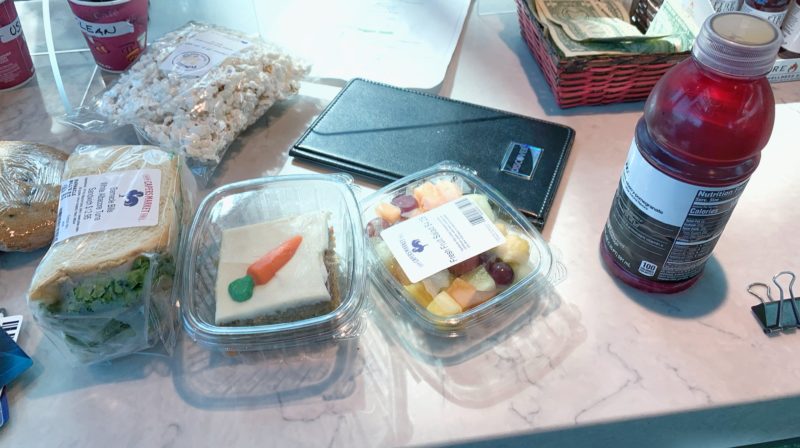 Westward Whiskey – Concourse C
To keep the theme of unique Priority Pass restaurant credit options going at PDX, Westward Whiskey is the final option (or first) to visit while passing through. Westward Whiskey is located in Concourse C near gate C6 and is open from 05:00-22:00 daily. Each Priority Pass cardholder and 1 guest are eligible to receive $28 each ($56 total) towards the final bill.
If you're a whiskey fan, be sure to stop at Westward Whiskey which is home to the highest-rated single malt whiskey in America. This whiskey is brewed, distilled, matured, and bottled at the Westward distillery in Portland, Oregon.
Basic Travel readers April & George had this to share from their recent visit to Westward Whiskey:
"The Westward Whiskey experience at PDX was fantastic for service, atmosphere, and of course quality whiskey! We sampled four types of whiskey ranging from lighter to stronger options. The best part was that we used our Priority Pass card and it was all free. Be sure to eat something before visiting because you get a large amount of Whiskey in each "tasting"."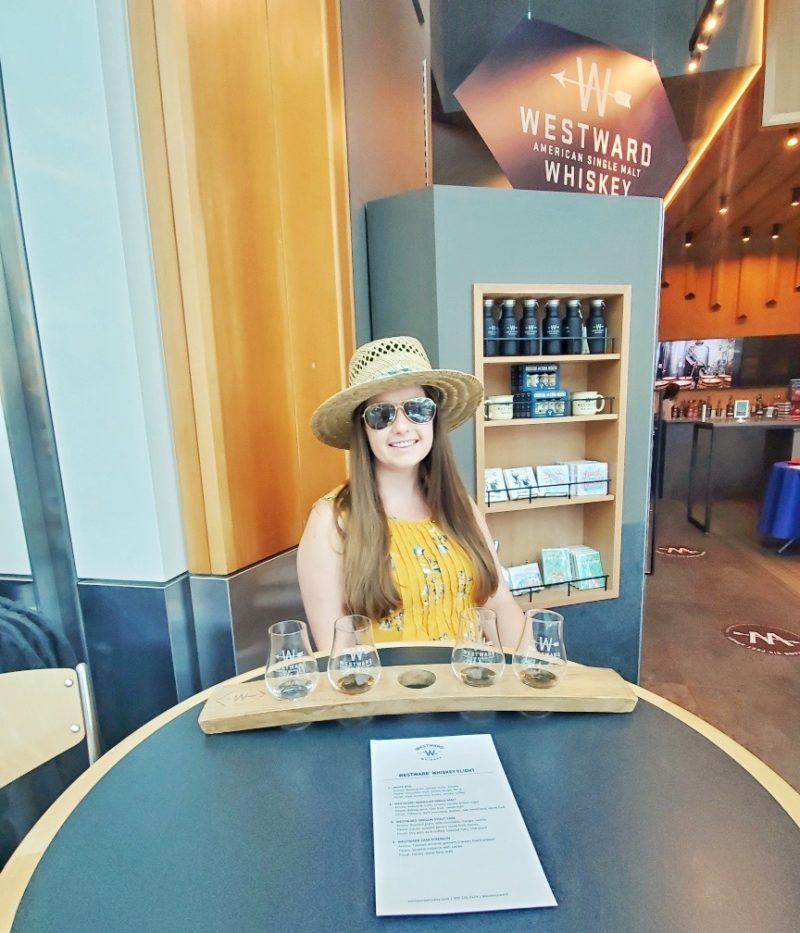 Basic Breakdown
By now, you already know that I love FREE food and drinks. Not only does the Priority Pass restaurant credit save money while traveling but it also creates unique experiences.
Have you had the opportunity to visit any of the three options above at PDX? I'd love to hear about your experience down in the comments or over in the 4,000+ member Basic Travel Facebook Group!
More Basic Reading