It's no secret that the Chase Ultimate Rewards program is one of the best options for earning and redeeming credit card points. Fantastic travel partners, unique promotions, and a handful of options that can be used to pool points together make this program more valuable. I'll be breaking down all of my favorite factors, how to earn and redeem points in this basic guide to Chase Ultimate Rewards! If you are looking for a Chase Card, be sure to check out our Top Credit Cards list.
In this Basic Guide
What are Ultimate Rewards Points

Transferrable Award Currency

How to Earn Ultimate Rewards Points

Welcome Offers
Spending Options
Refer-a-friend

How to Redeem Ultimate Rewards Points

Points Pooling
Pay yourself back
Travel Partners
Travel Portal

Basic Breakdown
What are Ultimate Rewards Points?
An Ultimate Rewards (UR) Point is a form of award currency earned in a variety of ways. The most common being from Chase bank credit cards. The base value of a UR Point is 1 cent, however, points are worth more when they are redeemed through more premium Chase credit card portals.
Transferrable Award Currency
One important distinction of UR points is that they are a transferable award currency. Basically, this means that the points are not locked into a specific use. For example, a co-branded credit card like one of the Southwest credit cards can only earn points that can be redeemed on Southwest Airlines. Since UR points are transferrable, the options for redemption increase tenfold.
How to Earn Ultimate Rewards
The primary way to earn Ultimate Rewards points is via one or more of the Chase UR Credit Card options. All of the cards that earn UR points come with a welcome spending offer which can generate large sum points from meeting an initial minimum spending requirement.
In addition to the welcome offers, the Chase UR earning cards often run a variety of regular and targeted spending promotions for bonus points. For example, the Chase Sapphire cards earning bonus points on groceries for a limited period of time in 2020 and 2021.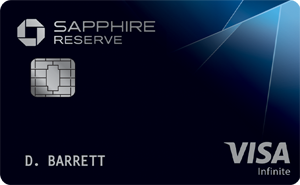 after you spend $4,000 on purchases in the first 3 months from account opening.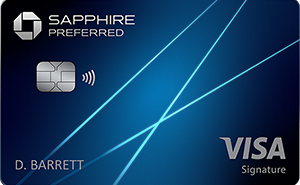 after you spend $4,000 on purchases in the first 3 months from account opening.
Another option for earning UR points is through the refer-a-friend program. Current Chase cardholders are typically able to refer friends and family members to open a card in return for a referral bonus. The referral bonus does vary depending on the card being referred. There is a dedicated Chase website that generates individualized referral links for current cardmembers.
Basic Recap on Earning UR Points – Credit Card Welcome Offers, Targeted & Standard Spending Promotions, and the Refer-a-friend program.
How to Redeem Ultimate Rewards Points
There are a handful of options when it comes to redeeming Chase Ultimate Rewards points that primarily depend on the card being used to earn. This is where people typically get confused so please follow along as I break this aspect of the program down. Note that Chase Ultimate Rewards points are interchangeable, however, some are earned as cash back and others are earned as points.
Chase Ultimate Rewards Cashback Cards
Freedom (No longer available to new cardholders)
The cards listed above all earn Chase Ultimate Rewards points which can be used as cashback at 1 cent per point. For example, 50,000 points equal $500.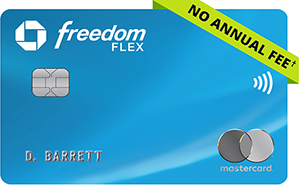 after you spend $500 on purchases in your first 3 months from account opening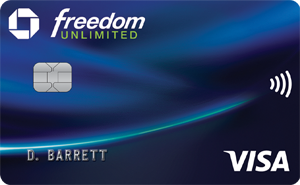 on everything you buy (on up to $20,000 spent in the first year) – worth up to $300 cash back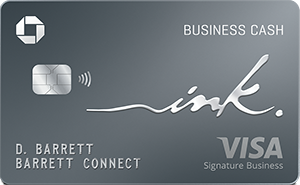 after you spend $6,000 on purchases in the first 3 months from account opening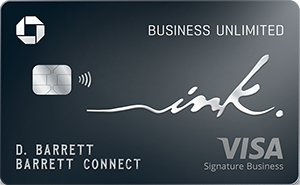 after you spend $6,000 on purchases in the first 3 months from account opening
Points Pooling
Points can be pooled together interchangeably between your own personal and business cards, as well as members of the same household. Now, this is where it gets interesting. If the cardholder of a Chase UR Cashback card also holds one of the Chase UR Travel cards the points can be pooled together for greater value. This essentially turns the UR Cashback Points into UR Travel Points with more options for redemption. This includes Pay Yourself Back, Travel Partners, and the Travel Portal. More on these in a minute.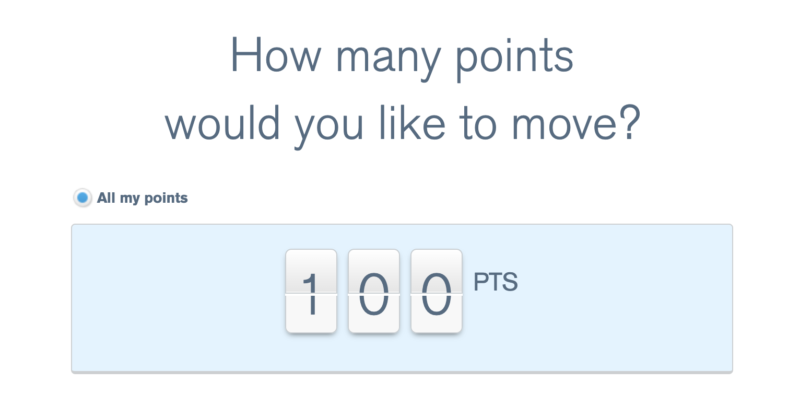 Chase Ultimate Rewards Travel Cards
Sapphire Reserve
Sapphire Preferred
Ink Business Preferred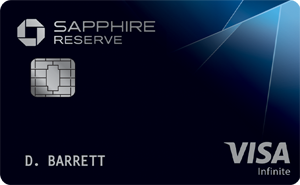 after you spend $4,000 on purchases in the first 3 months from account opening.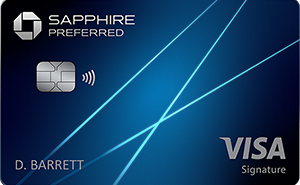 after you spend $4,000 on purchases in the first 3 months from account opening.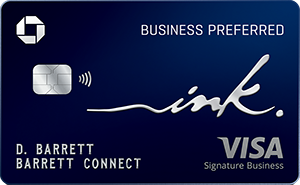 after you spend $15,000 on purchases in the first 3 months from account opening.
The following UR Redemption options are only for Sapphire and Ink Business Preferred Cardholders or folks who carry a UR cashback card and pool their points.
Pay Yourself Back (PYB)
This popular option for redeeming Ultimate Rewards points provides users the ability to use points for statement credit on certain purchases at a higher percentage. The Chase Sapphire Reserve provides a 50% bonus, while the Chase Sapphire Preferred and Chase Ink Business Preferred provide a 25% bonus. Check out the Pay yourself back (PYB) guide for updated redemption categories.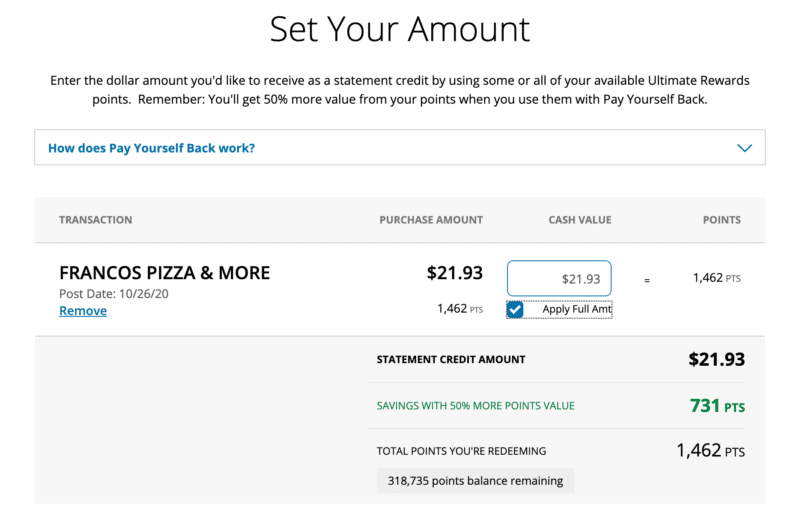 Travel Partners
Want to use your points for travel instead? No problem. Chase partners with 14 different airlines and hotels that allow the conversion of Ultimate Rewards points. All of the options listed below are a one-to-one transfer ratio. For example, one Ultimate Reward point equals one Southwest Rapid Rewards Point.
Airline Partners
Aer Lingus
Air Canada
British Airways
Emirates
Flying Blue (Air France and KLM)
Iberia
JetBlue
Singapore Airlines
Southwest
United Airlines
Virgin Atlantic
Hotel Partners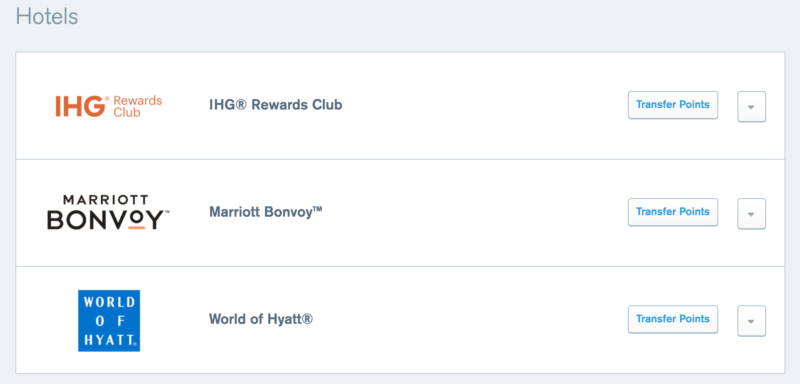 Before transferring points, I suggest waiting until you have a specific use for the points redemption. Chase UR Points mostly transfer instantly, except for a few programs like Marriott Bonvoy and Singapore Krisflyer. However, once you transfer these points, you CANNOT transfer back to Chase UR points.
Basic Travel Tip – Occasionally Chase will run promotions where there will be an opportunity for bonus points when transferring to a travel partner. I used one of these promotions to transfer UR points to Virgin Atlantic in order to book a first-class flight to Japan on ANA.
Travel Portal
The travel portal allows Sapphire or Ink Preferred cardholders the option to book travel via their own online travel agency (OTA). What is nice about this option is that it's possible to book airlines and hotels which are not a member of the Chase travel transfer partners listed above. In addition, both cruises and excursions can also be booked in this portal using UR points. Finally, depending on which card the user has linked to the portal, there will be either a 25% (Ink Business Preferred & Sapphire Preferred) or 50% (Sapphire Reserve) bonus applied to the points.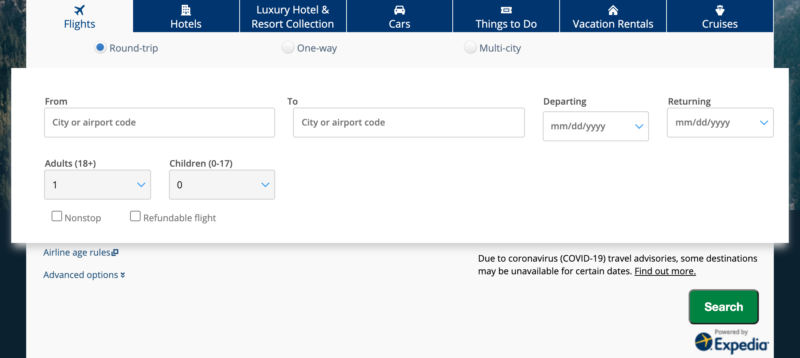 Other Options for Redemption
Within the Chase Ultimate Rewards portal, there are also options for redeeming points towards gift cards and purchases at popular merchants like Apple or Amazon. This is the final option for redemption that often provides the lowest return on your points. Often going through PYB and taking that cashback to shop at whichever merchant you're looking for will result in a higher return on your points investment.
Basic Breakdown
Chase Ultimate Rewards points are certainly my favorite award currency to earn and redeem. It's the program that ultimately (see what I did there) hooked me into this hobby and has provided me the opportunity to travel the world for less. Yes, I'm a Chase fanboy!
Let us know!
What is your favorite aspect of the Chase Ultimate Rewards Program? I'd love to hear from you down in the comments or over in the 4,700+ Member Basic Travel Facebook Group!
More Basic Reading