It's no secret, I'm addicted to java. Also known as my morning rocket fuel, without a fresh cup of coffee I might as well just go back to sleep because I'm not getting anything productive done that day. Throughout the year I love mixing in the different variations like during Autumn and sipping on my Basic White Girl Pumpkin Spice. The only problem, I don't want to make it at home, and ordering out adds up. Learn my top ways to save money on coffee in this basic breakdown!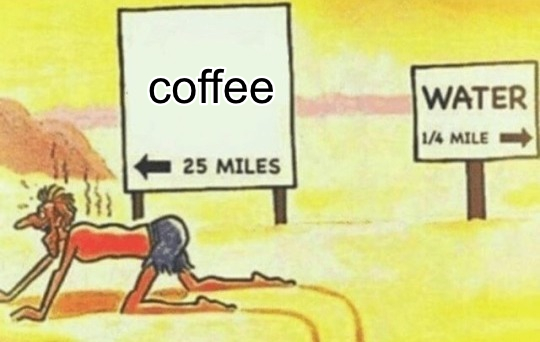 8 – Coupons
Let's take a walk down memory lane to a time when Sundays were spent going through the weekly ads found in the paper. Well, guess what? Paper coupons still are a great place to start when you are trying to save money on a variety of items, including coffee. In Western New York, the paper ads that are delivered to my home often include deals on coffee at Tim Hortons and Dunkin Donuts. (Bonus- make sure you have the DOSH app for those Dunkin' Donuts purchases to get easy cashback from your purchases.)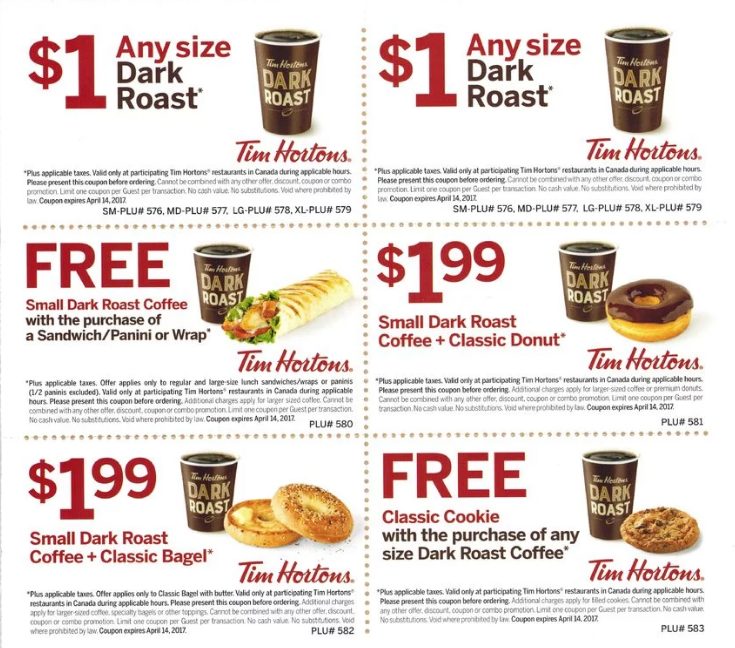 7 – Debit Card Offers that Save money on Coffee
There are a handful of debit cards that offer specific discounts on coffee merchants. One of my favorite ways to save money on coffee is stacking these offers with coupons for an even greater discount. Debit cards are great for a number of reasons. There is no impact on personal credit for opening them and there are so many varieties. A few of my favorites are Oxygen Debit Card and The Point Debit Card
Oxygen Debit allows you to earn $1 in cashback on every coffee purchase of at least $3.
Point Debit runs a variety of promotions regularly on different merchants. A recent offer provided 10X points on all coffee purchases which is essentially 10% off.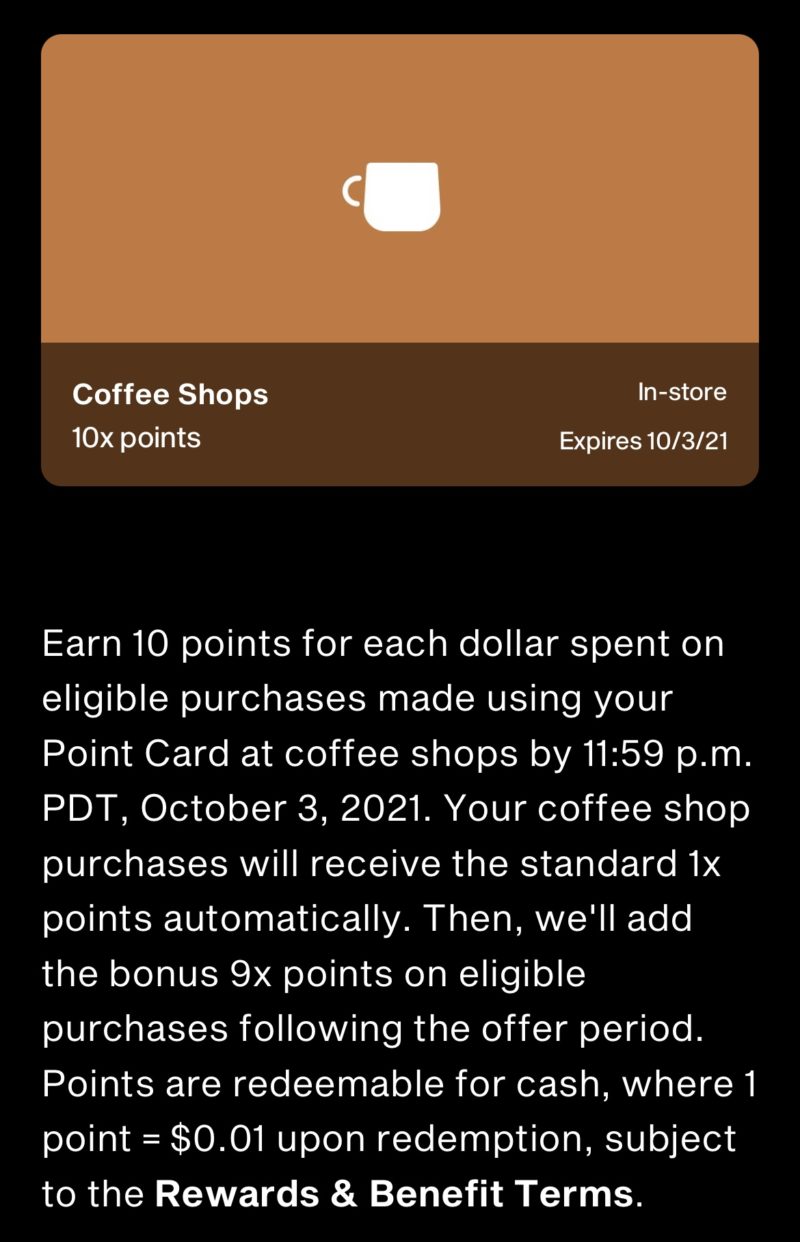 6 – Credit Card Offers that Save money on Coffee
Another great option to save money on Coffee is via credit card offers. Most of the major credit cards offer an "offers" section that acts like coupons. The key to using credit card offers is activating each one. This can be done by logging into the online banking portal and clicking on the offer before making the purchase. An example of this is shown below using the American Express version of this called "Amex Offers". The offer on my card shows 15% off at Starbucks up to $5.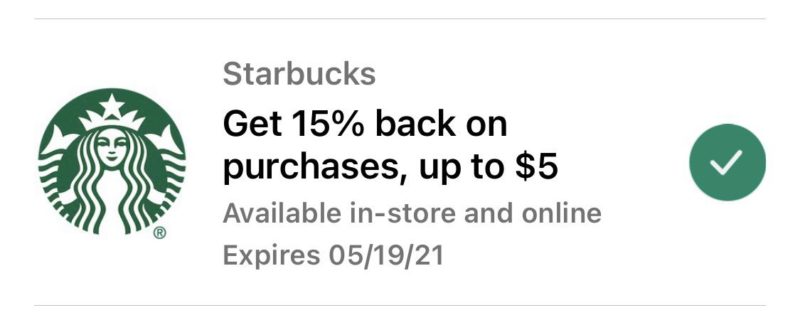 5 – Use Giftcards to Save Money on Coffee
There are a handful of strategies using gift cards to save money on coffee purchases. My favorite option is to purchase coffee merchant gift cards using a credit card that offers bonus points. For example, I'm addicted to Tim Hortons which are conveniently placed on every corner around my neighborhood. Also found in my neighborhood are grocery stores and gas stations which sell Tim Horton's gift cards. I simply use a credit card that offers bonus points on Groceries or Gas to purchase the Tim Hortons gift cards. By doing so, I earn both credit card rewards and points from the grocery/gas store's loyalty program.
Earn 4X Points on the first $25,000 spent on groceries at U.S. Supermarkets every year with this Top Credit Card!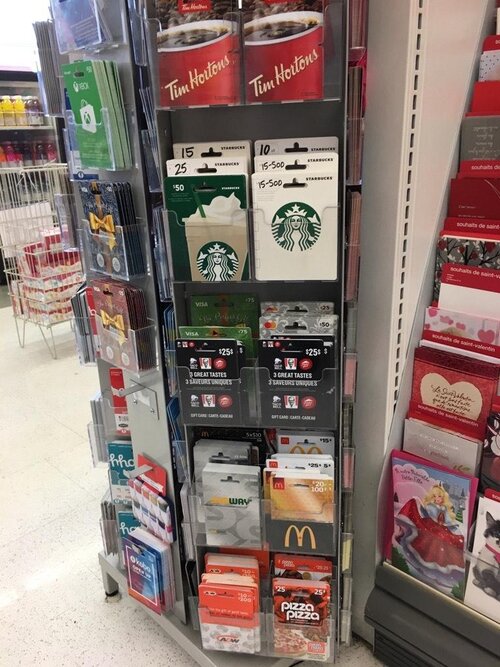 4 – Rewards Programs
Signing up for the various rewards programs can be a great option to save money on coffee. The three biggest ones for me are Tim Hortons, Starbucks, and Dunkin Donuts. The loyalty programs will earn points when purchasing items at those specific merchants. For example, purchases made through a Starbucks loyalty account will earn Stars that can be redeemed for more Starbucks.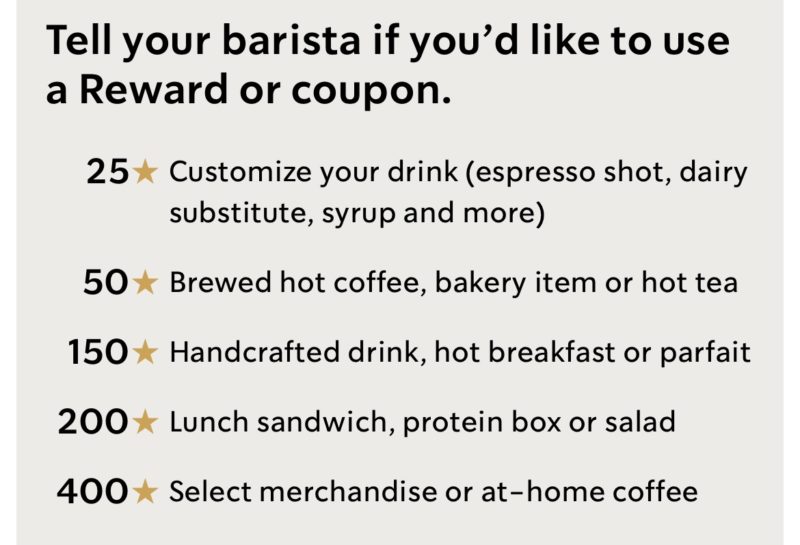 3 – Mobile Apps
A lesser-known secret in the coffee savings community is using mobile apps. After creating a loyalty program, use that login to access special offers via mobile apps. All of the major coffee merchants have their own apps, like Tim Hortons and Starbucks. Simply login into the mobile app and find the offers section. My favorite coffee mobile app is Tim Hortons which consistently offers great promotions, even free daily coffees throughout the year!
2 – Coffee Subscriptions
This is a fantastic strategy for saving money on coffee if you happen to live near a Panera. New subscribers to the My Panera+ Coffee program can utilize the service for free for the first three months. The program includes unlimited Hot Coffee, Ice Coffee, and Tea that can be redeemed once every two hours. Simply cancel the program after the first three months to avoid being charged. This is a great hack that I use when traveling since Panera's are located all across the United States.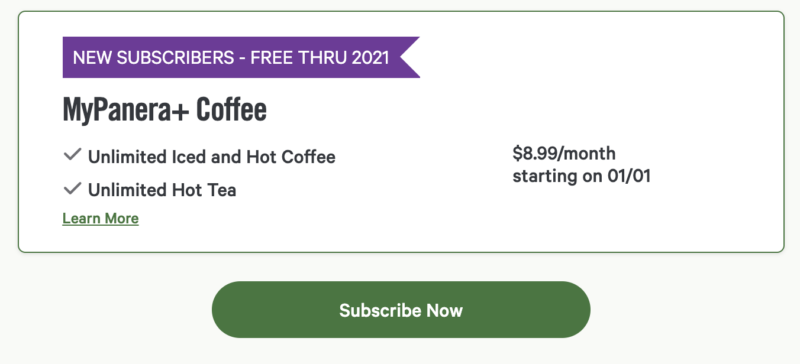 1 – Stacking
Finally, made it to the number one strategy to save money on coffee! Stacking is by far my favorite option going back to my days in the extreme couponing world. It's simple but takes some creativity, essentially combining multiple offers to receive the largest discount. I'll give you an example of one that I do in my hometown.
Using Tim Hortons, my local go-to coffee spot. I'd start with purchasing a Tim Hortons Gift card at a local grocery store with a credit card that earns bonus points on grocery purchases. Next, I'll load that to my Tim Horton's loyalty account. After loading, I'll cross-reference paper coupons and mobile app offers. Using those three steps together I'll save 10-50% plus earn points on my credit card and through Tim Horton's loyalty program.
Save 5% on Groceries up to $12,000 in spend in the first 12 months with this top credit card!
Another great option for stacking includes using the Oxygen Debit $1 off of a $3 coffee purchase with a coupon or mobile app offer.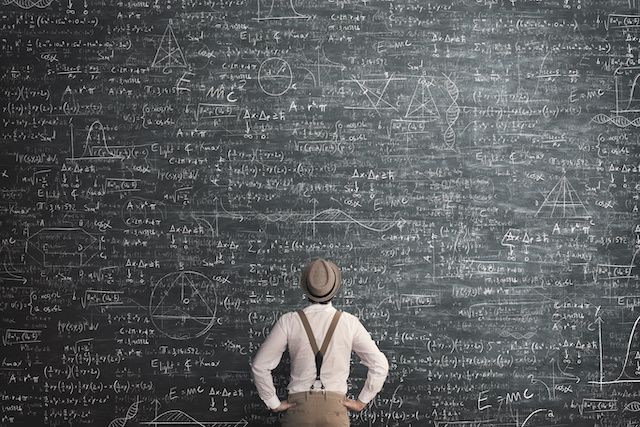 What's your favorite strategy for saving money on Coffee?
New to Credit Card Rewards Points? Check out the BASICS Below!