Have you heard of American Express Offers? I know that I have posted about them often over the years in the Basic Travel Facebook Group but never wrote a breakdown article. Given that these offers have been very lucrative lately, I figured now was as good as a time as ever. Learn more about how Amex Offers work in this basic guide! Enrollment is required for these offers.
What is an Amex Offer?
An Amex Offer is basically a mini promotion (offer) that American Express attaches to its credit and charge cards. The offers vary from cashback to bonus points earned on spending. Most times you will have to enroll in these offers.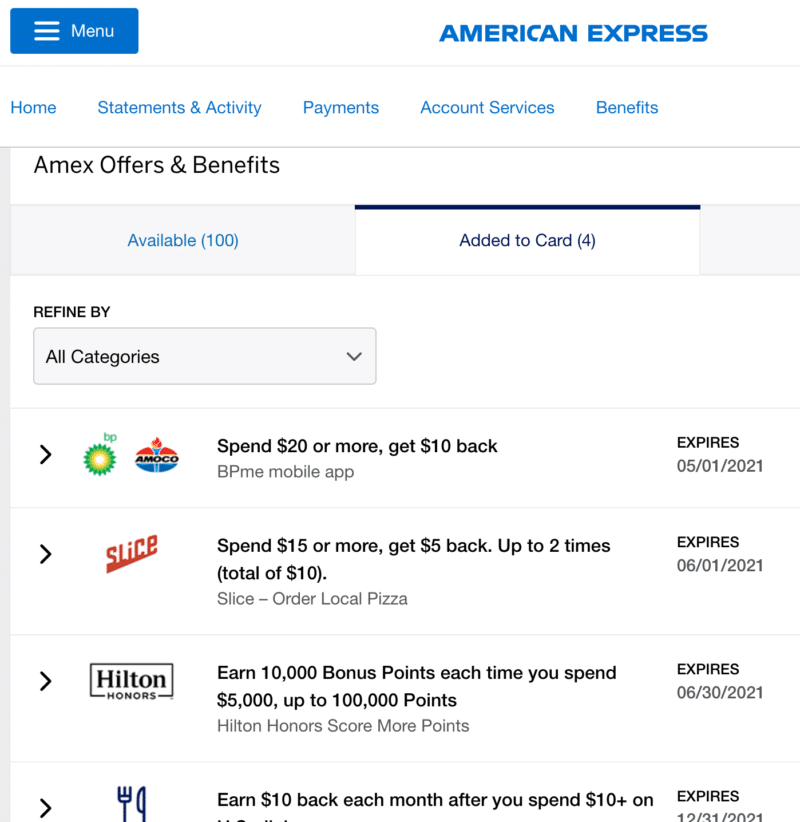 How do you use an Amex Offer?
Simply, login into your American Express online banking account or mobile banking app and click on Amex Offers. In the online banking portal, click on a credit card and scroll down to find your offers. For mobile app users, you'll find the offers by clicking on one of your credit cards. Next, select offers located on the bottom right-hand side of the screen. Find the offer you would like to use and click activate!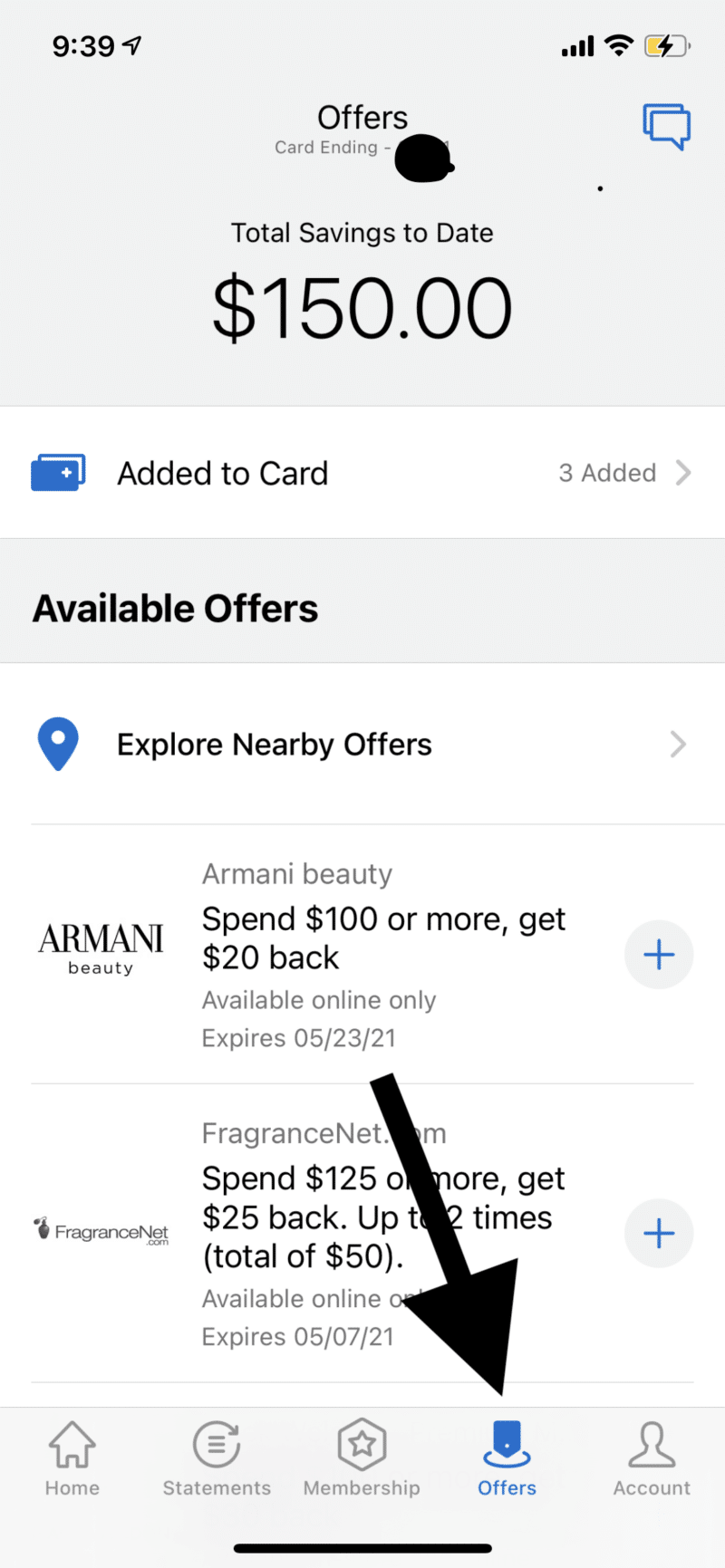 New Amex Offer, Who Dis?
Amex offers have been interesting, to say the least over the last few months. We have seen some crazy ones like spend $50 and receive $50 back at Home Depot and Best Buy back in January 2021. Recently, a handful of cards now have monthly Amex Offers for food and wireless credits. These offers are the best I've ever seen since I started paying attention to them a few years ago.
What did they use to look like?
Previously, you use to be able to find some random diamonds in the rough. I remember stacking old offers with Rakuten for many bottles of free wine back in the day. The offers today are night and day compared to what they use to be!
Speaking of Stacking
One major way of maximizing an Amex offer is to stack it with a cashback portal and/or a cashback App. I typically use Rakuten and Dosh when I stack which have been the most consistent for tracking and payout for me. I had a major stacking win with the Walmart + subscription back in December which netted me $66 plus a free subscription.
Stacker Beware – This is a YMMV situation that might work one day for one person and not work the next day for someone else. Take screenshots and be prepared to reach out if the portals don't pay. Swagbucks is my portal nemesis with there almost always being an issue!
Recent Success
The last few days I found was able to get $25 back from Staples via an offer I found on my Marriott Bonvoy Business™ American Express® Card. Then I purchased a computer from Dell and received $100 back via another offer plus more coming via the Rakuten cashback portal. Finally, Lisa and I have been taking full advantage of our $715 worth of food and wireless credits from our Amex Cards.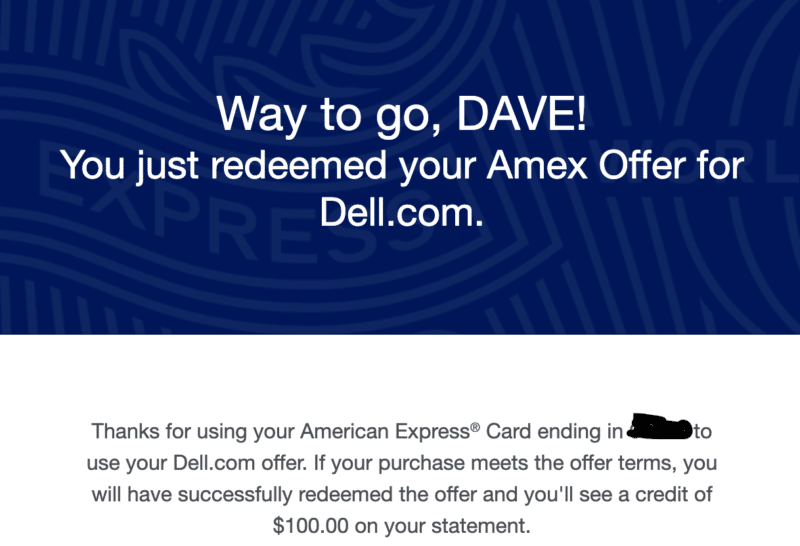 A Trick to see more?
Activate your offers even if you don't plan on using them. I learned my lesson last November when I visited Atlantic City and missed out on a $150 offer at the Hard Rock. After logging into my portal, I found a Hard Rock offer for a different city in my account and figured it wasn't my lucky day. I added the random offer for the wrong city after I got home and sure enough the next day the Hard Rock offer appeared.
Only 100 at a Time
Amex offers can only show 100 offers at a time. When you enroll in offers to your account you create room for new offers. This is the trick to getting some offers to show that you might hear about in the Basic Travel Facebook Group.
Basic Breakdown
Don't sleep on the Amex offers! It certainly is worth it to take a look in there from time to time and see if you've gotten lucky. You'll find a little bit of everything in there from travel discounts to wine to home improvement stores. Amex offers sets the bar high when it comes to generosity, but sometimes you'll find a good offer with a competitor like Chase offers for example.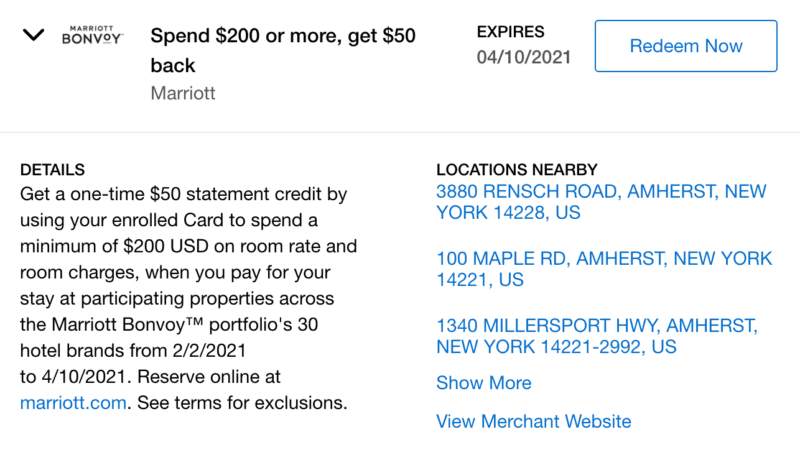 Let us know!
Have you been taking advantage of Amex Offers?
More Basic Reading