Surprise there is another debit card out on the streets that are offering a new way to earn cashback! The Point debit card is similar to Cash App and Oxygen in that you can earn an elevated amount of money back at a variety of merchants. What's really interesting about Point debit card is the promotions that keep coming up ~ including a lucrative welcome & referral opportunity. Learn more below in this basic breakdown!
What is the Point Debit Card
It's a new Debit Card account that offers a variety of elevated opportunities to earn cash back. Many popular merchants are included like 3x at Amazon and 5x at Best Buy at the time of writing this post. Each point earned is worth 1 cent and can be redeemed for cash back. Essentially, the 3x and 5x examples above are 3% and 5% off purchases!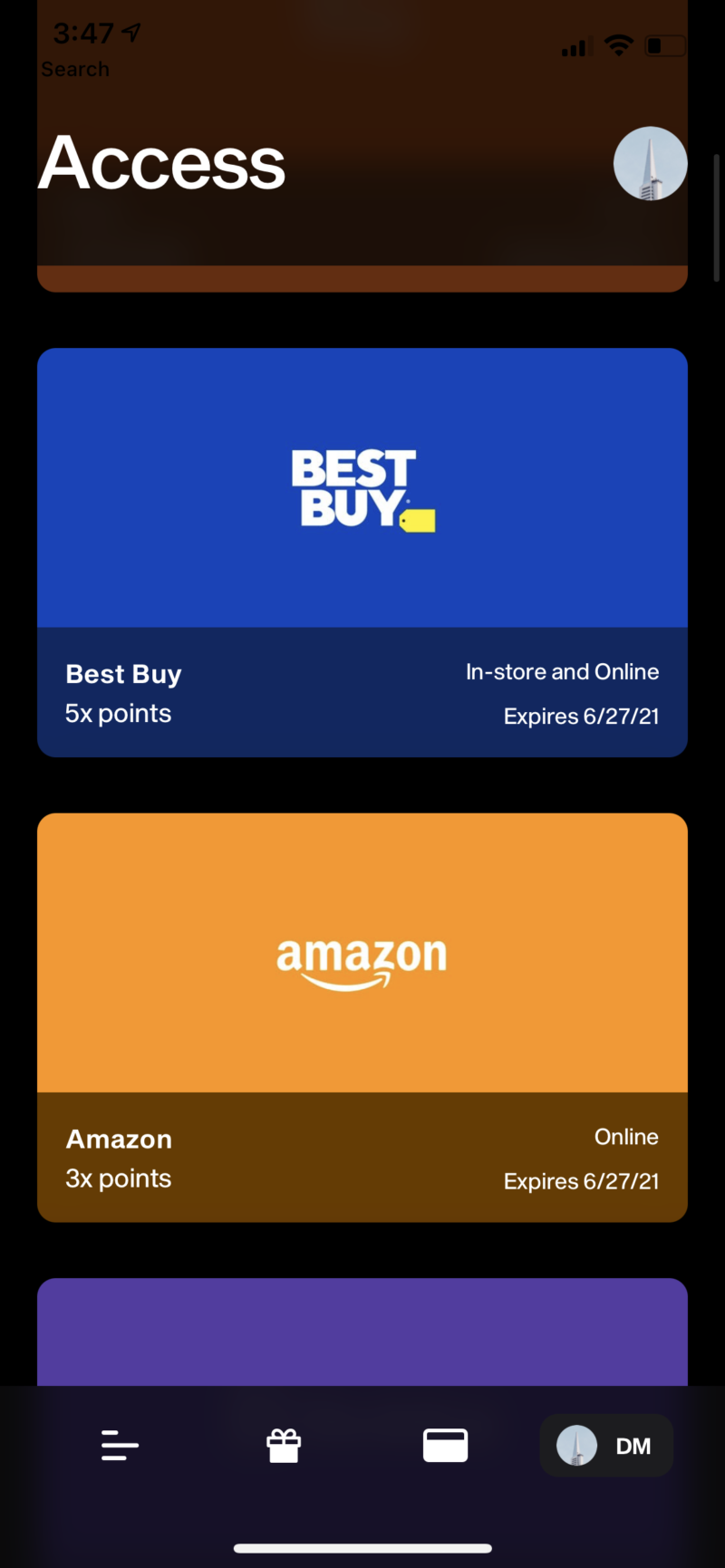 Welcome and Referral Promotions
The current promotion requires new users to open an account via a referral link and spend $1,000 within 30 days in order to earn 10,000 Points ($100) for your free year.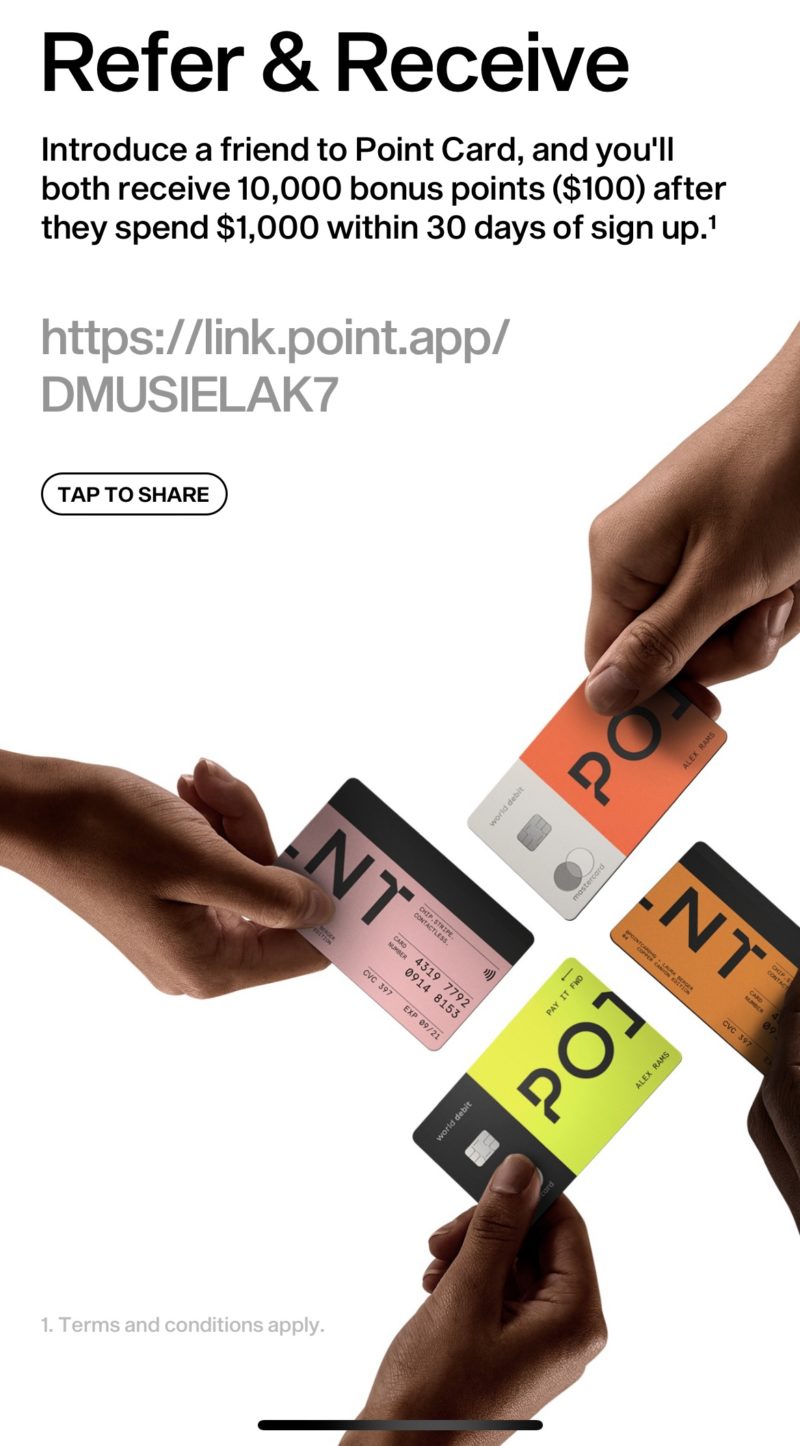 Yes, there is an Annual Fee
There is a $99 Annual Fee that is not waived. However, if you open via a referral link and spend $1,000 within 30 days of signing up, you'll receive 10,000 Points (Worth $100).
Other Point Earning Opportunities
Steaks (Make five Purchases Five Days in a Row)
There are constant promotions being run through Point Debit Card which are super easy! For example, recently they offered $30 for making a purchase five days in a row which would almost cancel out the annual fee. Bananas anyone?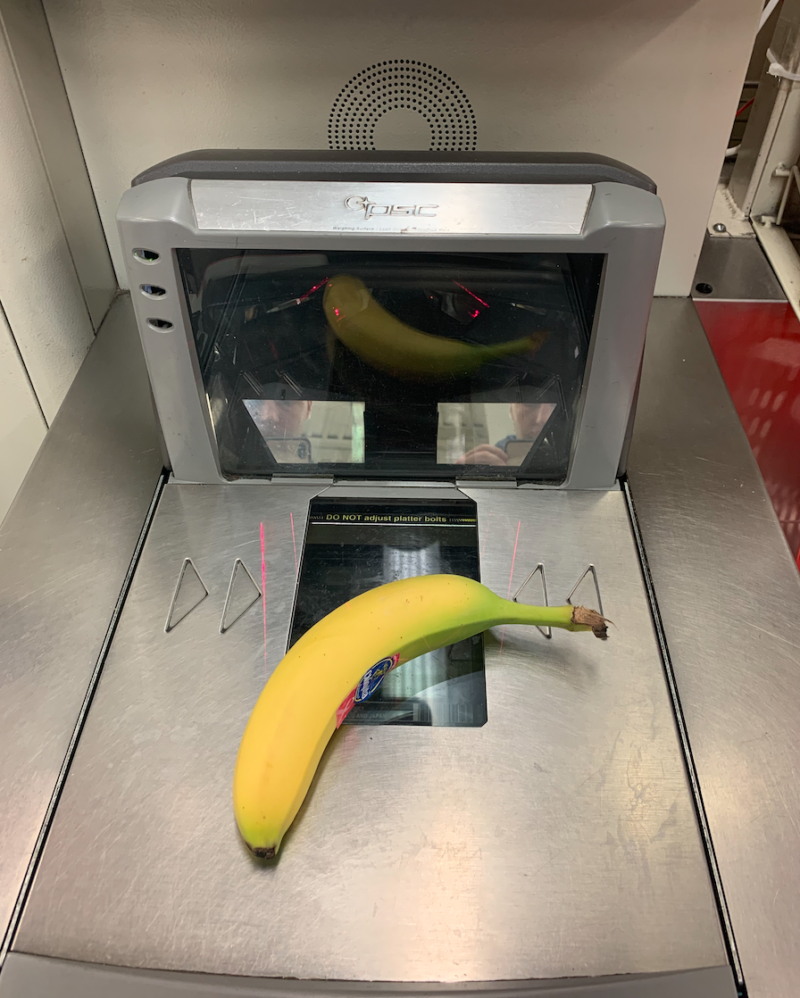 Earning Rates
Points Debit offers some competitive earning rates for a variety of stores like Amazon and Target. There has been a handful of promotional 10X (10%) Point offers this year which I've taken full advantage of. Even the standard 5X is a fantastic return.
Click here to Open a Point Debit Account (Mobile Works Better than Desktop to ensure you earn the 10,000 Points)
Current Earnings
How much have I earned from my Point Debit Card this year?
10,000 Points for Opening the Account ($100)
10,000 Points for Referring Lisa ($100)
3,500 Points – July Streak Reward ($35)
5,000 Points – Amazon 10X Promotion ($50)
3,000 Points – August Streak Reward ($30)
3,000 Points – September Streak Rewards ($30)
4,050 Points – Target 10X Promotion ($40.50)
3,000 Points – September/October Streak Reward ($30)
3,000 Points- December Streak Reward ($30)
As of writing this, I've earned $445.50 from these promotions since signing up in July. Even with the annual fee this card has been very lucrative for me. Especially given that this is times two since Lisa also has maximized all of the promotions above, and was even lucky enough to receive 20,000 points ($200) for a "Points Party Thread Winner" party on Twitter. Overall we have made over $1,090 from 2 player mode on the Point Debit Card.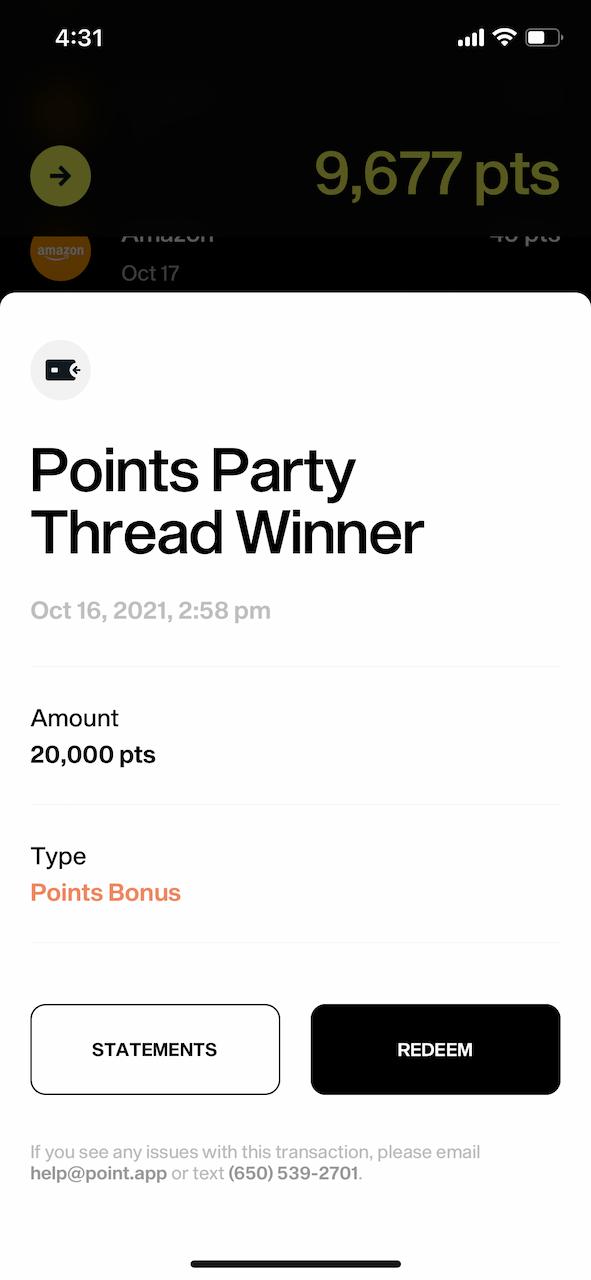 Basic Breakdown
Another option to earn cashback added to my basic toolbox. At this point, this card will most likely be a one-year and done due to the annual fee but certainly will prove to be net positive in those first 12 months. Who knows, maybe I'll get a retention offer next year to keep a member for year two!
Let us know!
Have you opened a Point Debit Account?!
More Basic Reading