The Chase Freedom Flex is the latest Chase Credit Card Offer to hit the market. This is a brand new rare offering that I think will shake up the cash back card industry. It also has a mixture of the Chase Freedom card (which has now been discontinued), where it has quarterly categories where you can earn 5% on up to $1,500 in purchases! (Think of this as $300 annually). So let's dig into some more perks of this card, who can qualify for it, and why it should be in your wallet.
Perks of the Card
First, let's get into the perks. This card has NO annual fee, which absolutely makes it a no brainer to getting the card.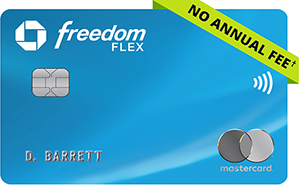 after you spend $500 on purchases in your first 3 months from account opening
Cash Back Percentages:
5% on travel purchased through the Ultimate Rewards Portal
3% on dining and eligible takeout delivery services
3% on drugstore purchases
5% on up to $1,500 in combined purchases for quarterly categories on each quarter you activate
1% on all other purchases
Cash Value
These perks are pretty incredible themselves, not to mention you also get Mastercard perks that we will get into momentarily. If you were to maximize the quarterly category benefits in the first year, this card can net you:
You would essentially net $500 cash back in the FIRST YEAR. Keep in mind, this isn't even including the 3% on dining or drugstore purchases. Nor does it include any travel purchased in the Ultimate Rewards Portals. This card will definitely be my new go-to card for those grocery stores and restaurant purchases.
Other Benefits
So not only does this new Chase Freedom Flex card offer the above great benefits with no annual fee, there is a slight change on this Freedom card. Previous Chase Freedom products were a Visa card. The new Chase Freedom Flex, however, is now a Mastercard. What this means for you is there are a set of additional benefits you can utilize as a cardholder. If you want to check out the full list, you can do so at mastercard.us/worldelite. But for now, I'll give you some of my favorite Mastercard benefits as well as other benefits below.
Lyft credits: Take 5 rides a months and get a $10 credit, once per month.
Boxed: Earn 5% Cash Rewards on Boxed orders for use on future purchases
ShopRunner- Free ShopRunner Membership
Cell Phone Protection – if you aren't paying your cell phone bill with a card that offers this, you MUST change it to a card that does. You can get up to $1,000 in yearly coverage (2 claims per year, $800 max per claim) should your phone need certain repairs or get stolen.
Trip Cancellation/Interruption Insurance
Auto Rental Collision Damage Waiver
Travel and Emergency Assistant Services
These new benefits make the card a mixture of a cash back card, as well as a great travel card. I wouldn't say the travel benefits are as great as having the Chase Sapphire Reserve, but it does come close.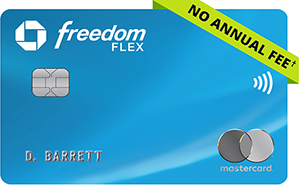 after you spend $500 on purchases in your first 3 months from account opening
This card is essentially available to everyone right now since it is a brand new product. Note that you will not be eligible for the card if you:
Are a current cardmembers of this card
Have had the card in the last 24 months and received a cardmember bonus
If you are a current cardmember of the Chase Freedom or Chase Freedom Unlimited card, according to Chase.com, you will still be eligible for this product. It seems like you will also be limited to only one of the Chase Freedom Flex Cards.
Why you should have this card
This card is definitely a no-brainer if you are under 5/24. If you don't know what 5/24 is, you might want to check it out this article here. But seriously, with an opportunity to earn $500 from a no annual fee card, there really isn't any reason why you shouldn't have it in your wallet. Especially with the 3x on dining, and 5x on travel purchases made through the Ultimate Rewards Portal. Lastly- one of my favorite aspects of the Chase Freedom card was the rotating 5x categories up to $1,500 per quarter. This equates to $75 per quarter or $300 per year. If you held onto the Chase Freedom Card, you can maximize the value from both cards.
Basic Review
We are definitely excited about this opportunity of the Chase Freedom Flex card and cannot wait to get one in our hands. Do you have any other reasons for wanting this card? If you have any questions, be sure to let us know below.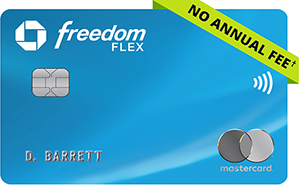 after you spend $500 on purchases in your first 3 months from account opening
New to Credit Card Rewards Points? Check out the BASICS Below!