Cashing out points for cash was once seen as completely taboo in the points & miles community. Times have certainly changed though. With redemption options like Chase's Pay yourself back (PYB) the decision-making has shifted. The points stash from missed 2020 travel certainly plays a role but not entirely. Learn why I cashed out $1,400 in Citi ThankYou points in my latest basic breakdown.
Points & Miles Stash
My points and miles stash has been growing steadily over the last two years. Last summer was supposed to be an epic honeymoon which is one of the main reasons why I was putting together a nice portfolio. Adding in that Lisa (Player 2) has been also loading up on points. Plus all of the lucrative summer opportunities for earning bonus points and recent top credit card offers we are legit daffy ducking it in Hilton Honors points!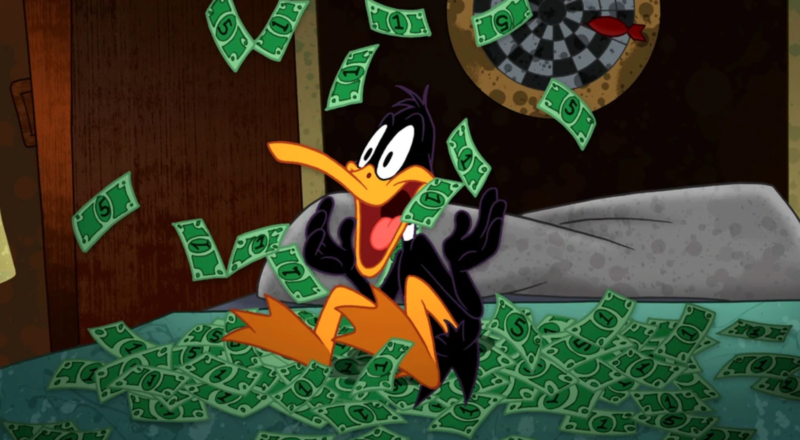 Earn & Burn
One thing that's guaranteed in the Points and Miles hobby is that nothing is guaranteed. Any moment there could be a devaluation or program change. Add in the fact that most people who love points & miles are also sitting on large sums of points from canceled travel which could equate to less availability for award bookings. This is why Earn & Burn is the mantra!
Big Change in ThankYou Points Redemption
Recently Citi announced that the ThankYou points would be able to be redeemed at 1 cent per point for premier cardholders. This news coincided with the loss of the 25% bonus when redeeming points for travel via the ThankYou portal which was a huge downgrade for me. Now, I know that I could get 4-5X the value of the points via transfer partners for premium cabin seats but that's not a huge goal of mine.
Basic Travel Tip – Don't get me wrong, I love sitting up front and the TY points can get you there. One of my favorite redemptions was using them to fly ANA First Class from the US to Japan in 2019!
Basic Breakdown
My healthy stash of airline miles and the recent devaluation of the Citi Travel Portal motivated me to make this move. Plus there's one more factor that came into play. If you are also a Citi Rewards + cardholder, you receive a 10% rebate on up to 100,000 points redeemed per year. My 140,000 ThankYou Points is actually worth $1,500 with the 10K bonus. My plan is to use this cash to subsidize some things that I can't book with points, perhaps a seaplane transfer in the Maldives this summer?!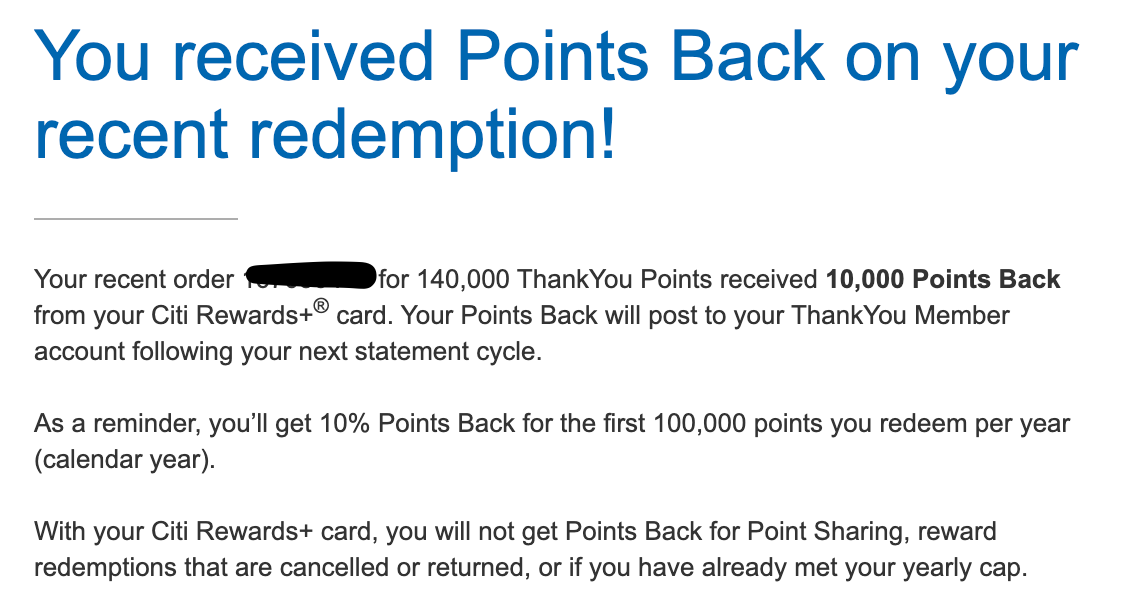 Let us know!
Are you considering cashing out ThankYou Points with the recent changes that took place? I'd love to hear from you down in the comments or over in the 4,900+ Member Basic Travel Facebook Group!
More Basic Reading