How many National parks are in the US? This is a question that appears to be coming up more and more in our Basic Travel Community. At the time of writing this, there are 62 National Parks in the United States. The wide variety of parks span across the continental United States, Alaska, Hawaii, and the Virgin Islands. With so many options in the US, it's hard to choose just one to visit. To help, we compiled a list of the top ten National Parks to Visit in the USA!
Basic Travel Tip – "Save Money on entering National Parks"
If you plan on visiting more than two National Parks in the United States throughout a twelve-month span the U.S. National Park Annual Pass should be in your wallet. The entrance fee for parks averages around $30 per vehicle. The National Parks Pass costs $80 and offers unlimited visits. After the third visit, you've already begun to save money!
For more money-saving strategies, check out the Top 10 ways to save money on a US National Park Trip.
Top National Parks to Visit in the USA
1. Yellowstone National Park
Location: Wyoming, Montana, Idaho
Entry Fee: $35 per Car
Date Opened: March 1st, 1872
The first National Park on the list needs no introduction. Yellowstone National Park is the oldest park and one of the largest spanning over 3,471 square miles. Yellowstone is located across three different states and has five entrances. Popular sights include the Old Faithful geyser, Grand Prismatic hot spring, and hundreds of animals. The most popular animals at Yellowstone National Park include bears, wolves, bison, elk, and moose.
2. Great Smokey Mountains National Park
Location: Tennessee, North Carolina
Entry Fee: FREE
Date Opened: June 15th, 1934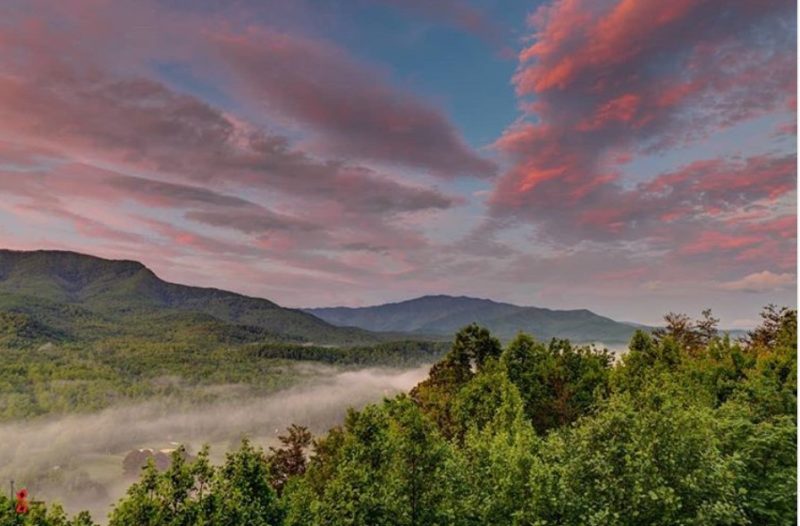 With so many National Parks in the US charging an entrance fee, why not choose a Free one? The Great Smokey Mountains National Park remains free due to a stipulation set forth during the transfer of a major highway from the state of Tennesee to the Federal Government back in the 1930s. In addition to Smokey Mountain having no entry fee, there is a ton to do there. Top Smokey Mountains activities include hiking a portion of the Appalachian Trail and taking in the sight of more than 1500 species of wildflower which bloom all year round.
3. Grand Canyon National Park
Location: Arizona
Entry Fee: $35 per Car
Date Opened: February 26th, 1919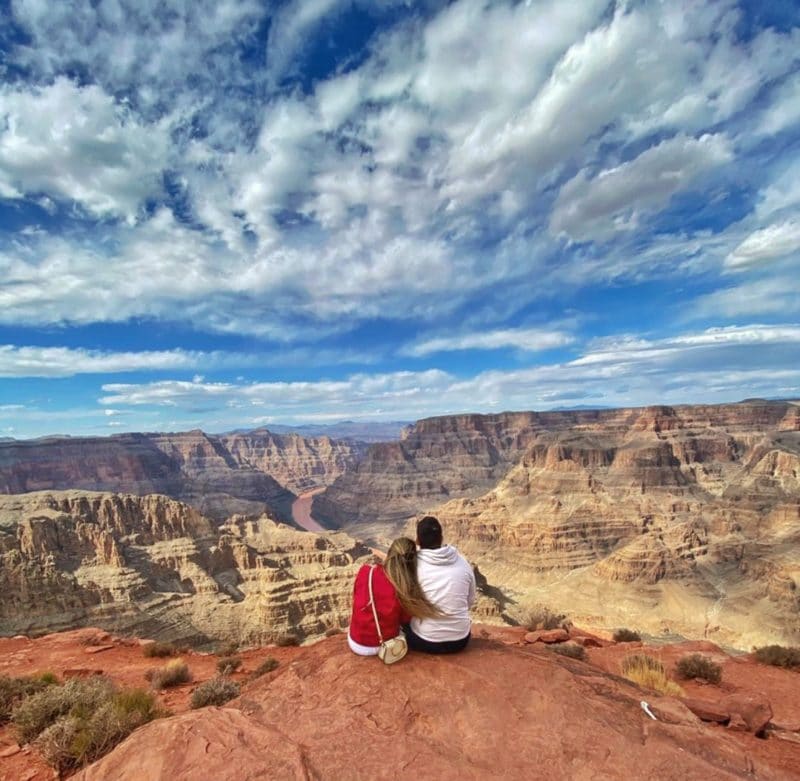 This US National Park is a popular one found on many #basic bucket-lists. Grand Canyon National Park is just like it sounds. The Grandest Canyon of them all! When I say it's huge, think larger. Spanning over 277 Miles long, a mile deep, and 15 miles wide, the Grand Canyon encompasses a lot of space. The first wild moose spotting of my life happened at the Grand Canyon on the way to watch the sunrise. The most popular Grand Canyon hike is the Bright Angel Trail which starts at the South Rim and descends 4,000 feet of elevation to the Colorado River.
4. Rocky Mountain National Park
Location: Colorado
Entry Fee: $25 per Car
Date Opened: January 26th, 1915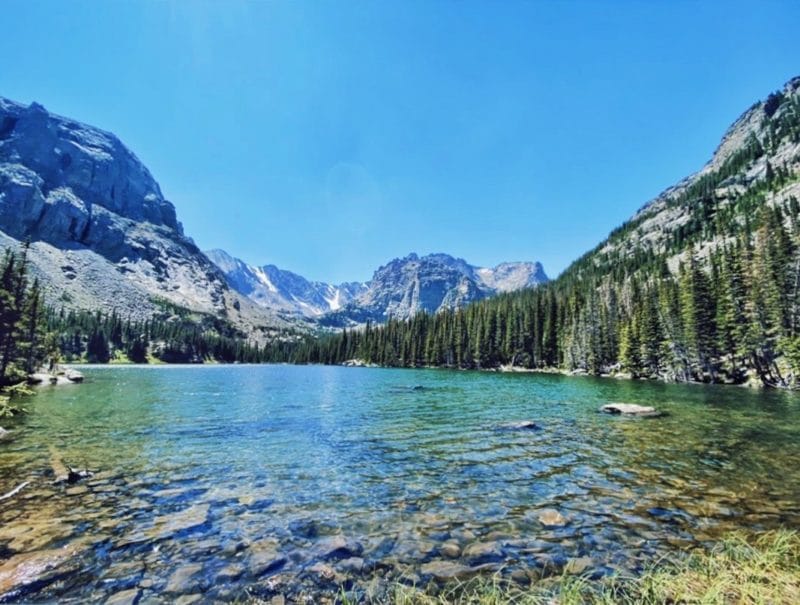 Our next US National Park is famous for being rocky! The Rocky Mountain National Park has a lot to offer visitors both by car or foot. For those who prefer to drive through parks, look no further than the scenic Trail Ridge Road. A close second to the Trail Ridge Road is the Old Fall River Road which was the first road in the park dating back to 1920. Hikers should not overlook the Bear Head Trail which leads to all of the views at Dream Lake!
5. Zion National Park
Location: Utah
Entry Fee: $35 per Car
Date Opened: November 19th, 1919
The most popular US National Park in Utah is Zion National Park. Although the other four National Parks in Utah are just as spectacular in my opinion! Zion National Park is the most unique National Park that I've had the opportunity to visit. Specifically due to the variation of hikes available. Angels Landing takes thrill-seekers 5,790 feet up to some spectacular views but it should be noted that the final stretch requires hanging onto chains along a VERY narrow path. The Narrows is the other unique hike at Zion National Park which takes hikes through knee to waist-deep water through the Virgin River. Both hikes should be included on any Zion National Park Itinerary!
6. Yosemite National Park
Location: California
Entry Fee: $35 per Car
Date Opened: October 1st, 1890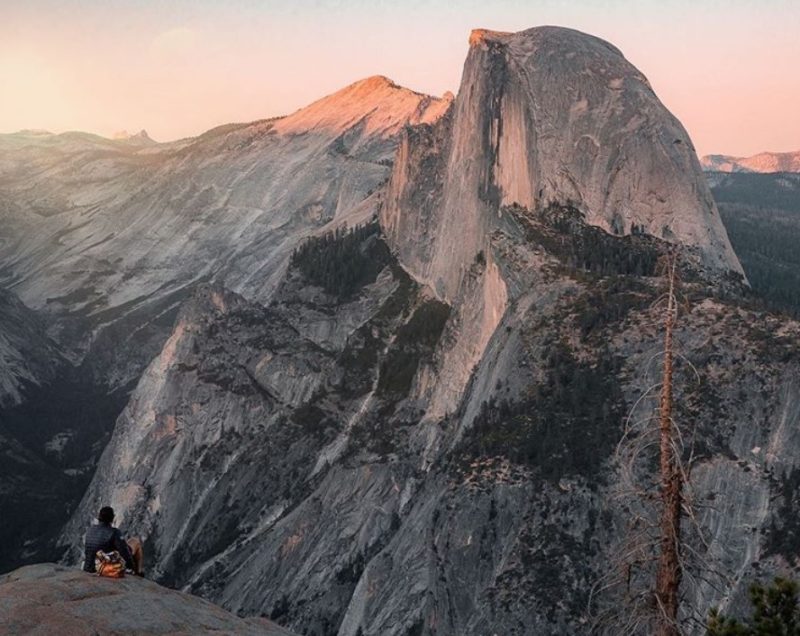 For west coast travelers, the most popular US National Park in California is Yosemite. Have you seen the documentary Free Solo? If not, I'd highly suggest watching it prior to a visit to Yosemite National Park. It documents a mountain climber who is attempting to ascend to the top of El Capitan mountain without a harness! If you're not a mountain climber, fear not – Yosemite National Park has loads of great things to do. Popular hiking trails at Yosemite include Half Dome and Mist Trail. The best viewpoint at Yosemite National Park is Glacier Point which offers a panoramic look at all of the park's top landmarks!
7. Acadia National Park
Location: Maine
Entry Fee: $30 per Car
Date Opened: February 26th, 1919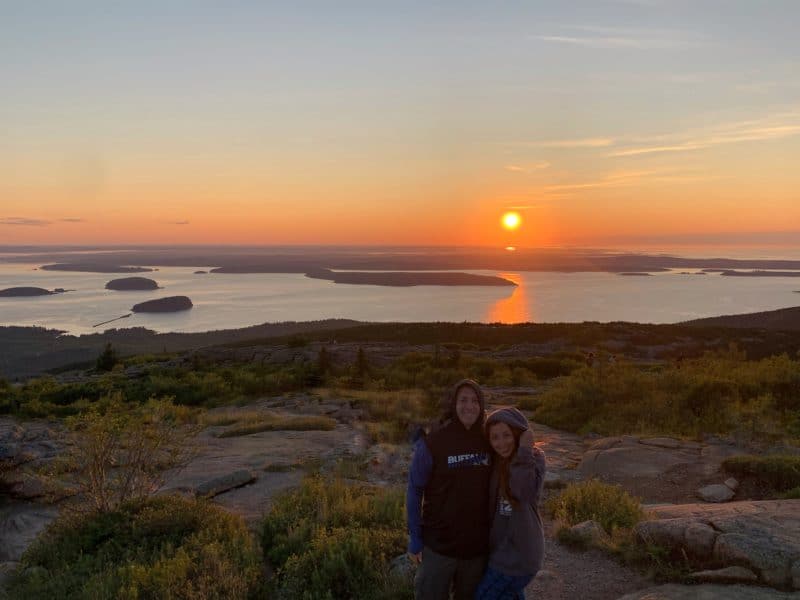 Heading to the east coast? Then you don't want to miss this park. A popular destination for New England road trippers, Acadia National Park is home to Cadillac Mountain. Seeing the sunrise from Cadillac Mountain is especially unique in that for most of the year, it's the first landmark touched by the sun every morning in the United States. Acadia National Park's top things to do also include driving the Scenic Park Loop, taking a siesta on Sand Beach, and hiking the many trails found throughout the parks 47,000 acres. I especially love the Beehive and Bubble Rock trails which both lead to beautiful views!
8. Grand Teton National Park
Location: Wyoming
Entry Fee: $35 per Car
Date Opened: February 26th, 1929
Grand Teton's are located directly below Yellowstone National Park and is often overlooked because of its proximity. This park should absolutely not be missed! We were able to add Grand Teton's in when driving north from Salt Lake City and through Jackson's hole. The views at Grand Teton are some of the best out of all the US National Parks. An epic alignment of mountain peaks is truly breathtaking. Some of the top things to do at Grand Teton include taking an organized raft trip down the Snake River and hiking the Canyon Cascade Trail to Lake Solitude. Grand Teton National Park is also home to one of the most popular bears in the world – Grizzly 399. If you're lucky, you might catch a glimpse of her and her cubs throughout the park.
9. Olympic National Park
Location: Washington
Entry Fee: $30 per Car
Date Opened: June 29th, 1938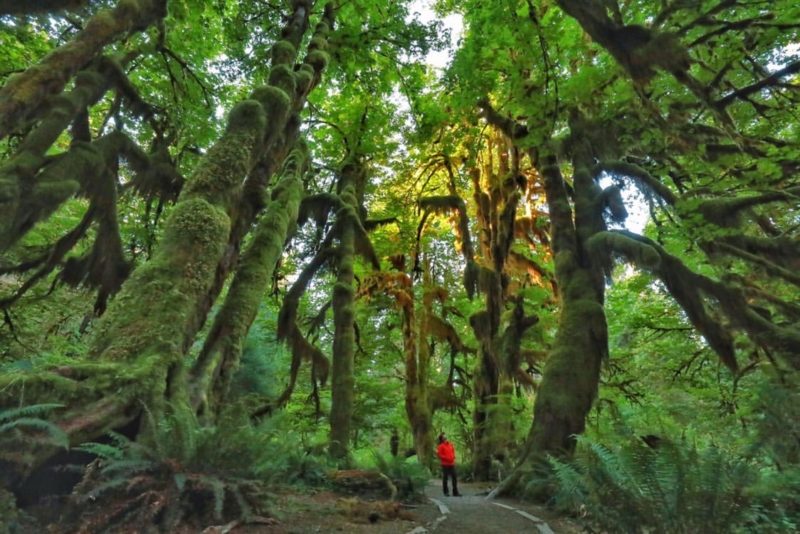 One of the most diverse US National Parks is Olympic. When it comes to experiencing different ecosystems, Olympic has three major ones. On the same day, it's possible to walk through a rainforest, experience snow on top of the glacial-topped mountains, and lay on the beach at Olympic. Don't forget to bring a rain jacket to Olympic as the Hoh Rainforest is known to be one of the wettest places in the USA receiving over 140 inches of rain annually. The top hike at Olympic National Park – Hoh River Trail takes you through over 17 miles of the beautiful Hoh Rainforest.
10. Glacier National Park
Location: Montana
Entry Fee: $35 per Car (Winter Rate is $25)
Date Opened: May 11th, 1910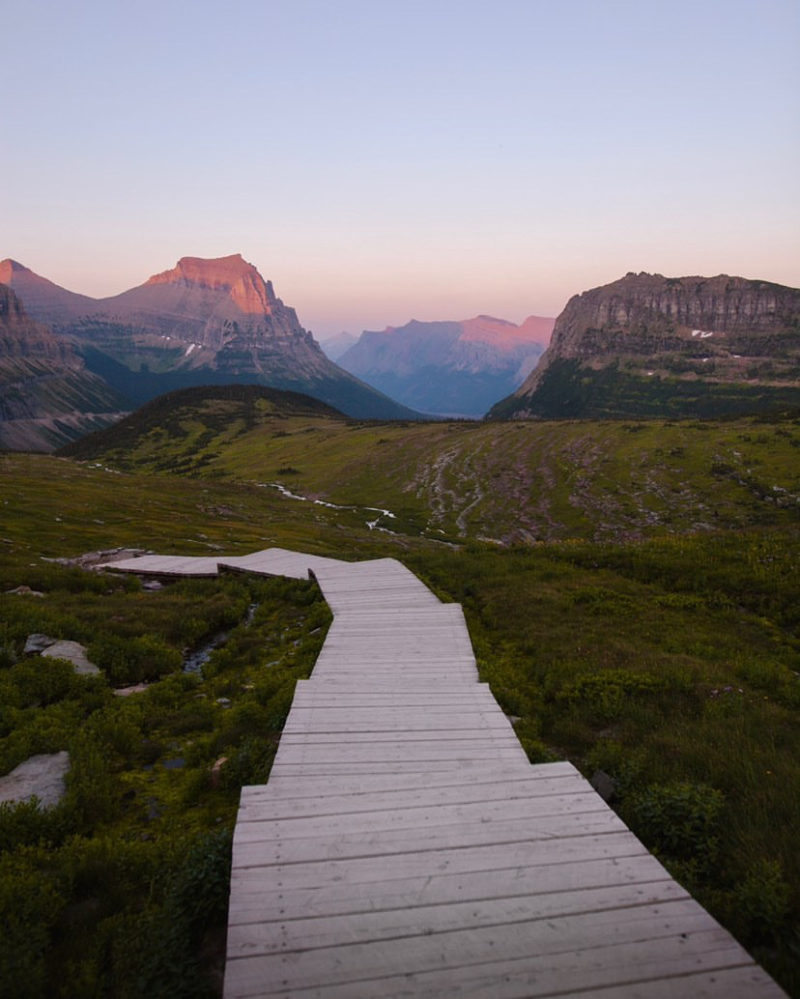 Any farther north and this US National Park would be located in Canada. Glacier National Park is located six hours northwest of Yellowstone National Park by car. Despite being relatively close, Glacier National Park provides an entirely different experience to visitors. One of the top things to do at Glacier National Park is taking a slow drive down the scenic 52-mile "Going-to-the-sun road" highway. If you're lucky you might catch a glimpse of one of the 71 species of animals including grizzly bears and bighorn sheep. Of course, you cannot visit Glacier National Park without seeing Grinnell Glacier which is accessible via the Grinnell Glacier trailhead. Don't forget your camera when visiting this photographer's paradise!
F.A.Q.'s
Are National Parks Open? Yes, but some have restricted certain areas of the park due to Covid-19. In addition, some parks are requiring visitors to reserve times prior to entering or pre-purchasing shuttle tickets (like Zion National Park).
How Many National Parks are there? There are 3,301 National Parks spread throughout the world.
How Many National Parks in the US? There are 62 National Parks located in the United States.
Are National Parks Free? Yes and No. There are some parks that do not charge an admission fee like the Great Smokey Mountains National Park. Additionally, there are certain holidays during the year that the parks do not charge for. For example, Veterans Day and Martin Luther King Jr. Day. Current U.S. Military members and dependents can also access the parks for free.
Why National Parks were created? The US National Parks were created for the "benefit and enjoyment of people" according to Congress in 1872. The goal of the National Parks system is to conserve the scenery, history, wildlife, and nature for future generations.
How many National Parks are in Utah? There are five US National Parks in Utah. Zion, Bryce, Arches, Canyonlands, and Capitol Reef National Park.
How many National Parks in Alaska? There are eight US National Parks located in Alaska. Denali, Gates of the Arctic, Glacier Bay, Katmai, Kenai Fjords, Kobuk Valley, Lake Clark, and Wrangell – St. Elias National Parks are all located in Alaska.
Let us know!
What's your favorite US National Park? I'd love to hear from you down in the comments or over in the 4,000+ Member Basic Travel Facebook Group!
More Basic Reading