I've been counting down the seconds until my date with the wild flamingos on the famous Renaissance Island's beach. Located off the coast of Aruba this private island is a must-visit. I cannot recall exactly when the first time I came across this bucket-list-worthy experience. However, I was determined after seeing that first picture of a traveler laying on the beach feeding a flock of flamingos.

How cool is that?! I then realized that over the last 31 years I've actually never seen a flamingo in person. With my laptop in hand, I pulled up my Basic Travel Template and began reviewing my award points.

Flamingo Beach
The interesting factor in visiting Flamingo Beach is that you have to stay at the Marriott Renaissance in order to have guaranteed access. Guests of the Marriott Renaissance Aruba can access the island via complimentary water taxis. These water taxis leave the hotel every 15 minutes from 7 am to 7 pm every day. Based on my research, there is a secondary option for visiting the beach but it's not guaranteed. This second option also costs over $100/person. I certainly was not willing to take that chance given I'm only going to relax on the beach with the flamingos!
It also helps that I had a stash of Marriott Points built up just waiting for an opportunity like this to present itself…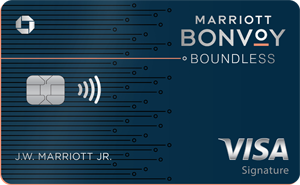 Awards valued up to 50,000 points each
after spending $3,000 on purchases in your first 3 months from account opening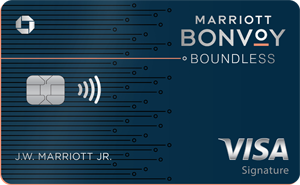 Awards valued up to 50,000 points each
after spending $3,000 on purchases in your first 3 months from account opening
Booking the Marriott Renaissance Aruba

This was actually the easiest and most difficult aspect of booking this whole trip all in one. I know that may not make sense now, but it will shortly.

The going rate for a room at the Marriott Renaissance Aruba is 35,000 Marriott Points/Night or $440! I already knew that I wanted to stay for 5 nights and $2,225 is quite steep if you ask me! There was no way I was paying that much. Back to the points. One fantastic aspect of booking award travel is that if you book 5 nights with points, you only have pay for 4 nights.
"Stay for 5, Pay for 4" Award Night Redemption

Marriot's Stay 5 nights but pay for 4 nights award redemption is great. It basically gives you one free night added on to your trip! All of a sudden that $2,225 is down to 140,000 Marriott Rewards Points. I know that as I am writing this the credit cards I opened in order to earn these points will no longer be available. This is due to the Marriott/SPG/Ritz-Carlton Merger and everything being rebranded to "Marriott Bonvoy". Taking a trip down memory lane to when you could transfer SPG points to Marriott at a 1-3 ratio. I was able to open both SPG Business and Personal Cards in order to earn 35,000 SPG points each or 70,000 SPG Total. Transferring those to Marriott gave me 210,000 Marriott points which I had been sitting on for the perfect opportunity. Just an FYI that there's also Marriott Personal and Business Credit Cards that are currently available if you're interested in trying to recreate this Basic Travel Trip for yourself. They offer around 75,000 Marriott points each; which were used for our trip to Egypt last July and towards my hotel for the Chicago Marathon next October.
Clicking submit and paying only $17.50 in taxes was comparable to the 4th of July in my living room. Let that image soak in for a minute! Lol

Status Upgrade
Now you might think that at this point I would have settled for a job well done and went back to my basic life counting down the seconds until this trip. BUT THEN, I received an email from the Marriott which led to me spending $150 in a boardroom with the sole purpose of earning platinum status. If you haven't read the article, it's a good one. But for simplicity's sake, I was able to earn the status and earn 5 Suite Upgrade Rewards to use based on availability.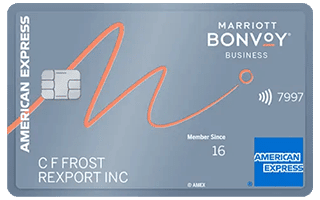 Marriott Bonvoy Bonus Points
after spending $3,000 on eligible purchases within the first 3 months from account opening.
$125 annual fee. (Rates & Fees)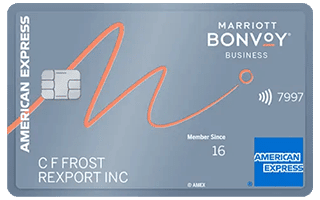 Marriott Bonvoy Bonus Points
after spending $3,000 on eligible purchases within the first 3 months from account opening.
$125 annual fee. (Rates & Fees)
Do you want to take a guess on where I am going to try to use those?!

They actually had 6 different options to upgrade. Of course, Lisa had her heart set on the OCEAN SUITE WITH A BALCONY!!!

I wasn't going to argue with her on that when the going rate for 5 nights in the Ocean Suite is almost $4,000! That's what we call a Basic Travel Win right there boys and girls. An epic award redemption that I don't think I'll soon forget!

Flights
Because of how proud I am about this hotel redemption and the fact that I don't want to overshadow it with another great redemption, I'll cover the flights briefly. We were able to use the Southwest Companion Pass. Then we took it a step further and used a combination of points, cash and travel vouchers. Flying to AUA should have cost $451.90 per person. We ended up paying $319.90 after the vouchers and companion pass. For the flights home, we opted to use points as it was 12,948 points each. It should have cost $263.51 each. But after taxes, our TOTAL cost roundtrip was $484.62. It should have cost us $1,430.82. Therefore, saving us $946.20!
I hope you enjoyed reading about this epic travel trick to the Marriott Renaissance Aruba as much as I had written it. If this inspired you to consider basic traveling, please check out the current top credit card offers and drop us a line below if you have any questions or comments.

Basic Travel Couple Big Breakdown:
2 Roundtrip Flights to Aruba: True Cost is $1,430.82

Basic Travel Strategies: 12,948 Rapid Rewards Points and $484.62

5 nights at Renaissance Aruba Resort & Casino: True Cost is $3,977.69

140,000 points and $17.50
Grand Total Paid: $502.12!
Grand Total What it Should have cost: $5,408.51 (Flights, hotel)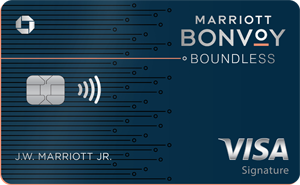 Awards valued up to 50,000 points each
after spending $3,000 on purchases in your first 3 months from account opening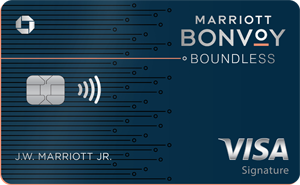 Awards valued up to 50,000 points each
after spending $3,000 on purchases in your first 3 months from account opening
More Basic Aruba Articles: