Do you collect souvenirs when traveling? I personally love collecting unique coffee mugs and magnets from international destinations. There are a few distinct collectible items that I would specifically categorize under award travel. Learn more about these special award travel collectibles in this breakdown plus my favorite souvenirs!
1 – Business and First Class Amenity Kits
Who doesn't love taking a left-hand turn when boarding a plane and then being graced with a luxury amenity kit? It's like my birthday every time I fly upfront. Collecting points & miles makes these experiences possible for me and many of our readers. This is why the Amenity Kit is the first award travel souvenir on my list.
I really love my ANA First Class Kit which also happened to be my first time flying upfront on a long-haul flight. A runner-up is my JetBlue Mint amenity kit which is modern and has some unique artsy graphics on the outside. I like to use the amenity kits for weekend trips plus they make for great packing cubes!
2 – Hilton Conrad Collectibles
If you're in the points & miles hobby then you already know that the Hilton Conrads are some of the most luxurious hotels within the Hilton portfolio. What most people don't know about Hilton Conrad properties is that they often offer unique collectibles specific to their location.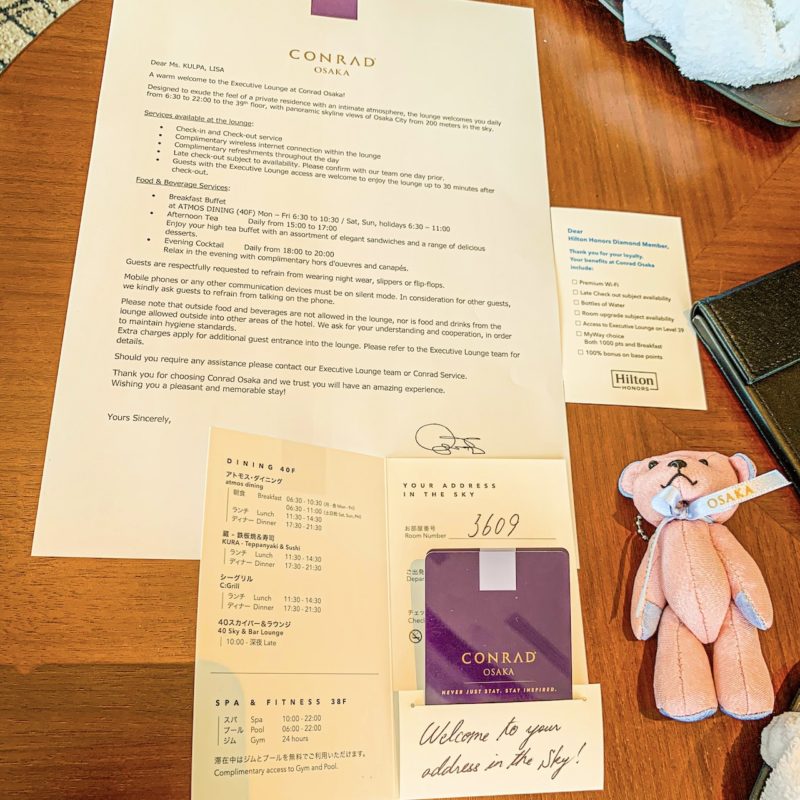 For example, when I stayed at the Conrad Osaka in Japan, Lisa and I received a Conrad Branded Rubber Duck, as well as a little Conrad Osaka Bear. There are all kinds of Conrad Branded animals to be sought after like bears, elephants, and tigers. Have you earned a Conrad Animal and crossed this item off of your award travel collectible list?
3 – TWA Wings
Staying at the famous TWA Hotel at JFK Airport is on most Basic Traveler's bucket-list and for good reason. It's an AV Geek wonderworld with so many unique easter eggs spread throughout the hotel paying homage to the days when TWA ruled the skies. Did you know that a special drink order in the infamous sunken lounge will result in earning a TWA Wings Pin?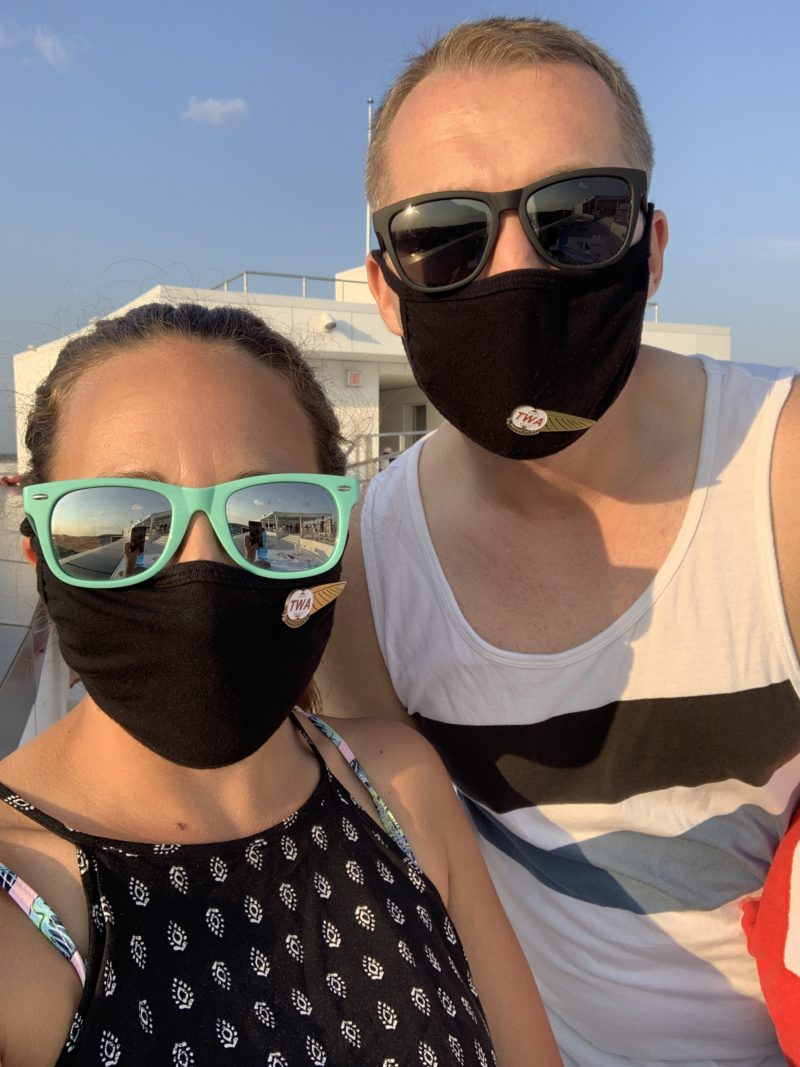 You can head down to the Sunken Lounge whether you're on a layover at JFK or repositioning and spending a night at the TWA to earn your very own set of wings. Simply order the "Come Fly with Me" cocktail which was inspired by Frank Sinatra's 1958 Album Cover to earn the coveted points travel souvenir.
4 – Custom Tailored Suit or Dress
Prior to points travel, I never even considered having a suit created from scratch. Financially, it's not within my basic budget here in New York. However, abroad there are a handful of destinations that offer custom clothing at a fraction of the price. In line with creating a custom-made suit, the idea of traveling to the Asian countries which offer these experiences was merely a dream.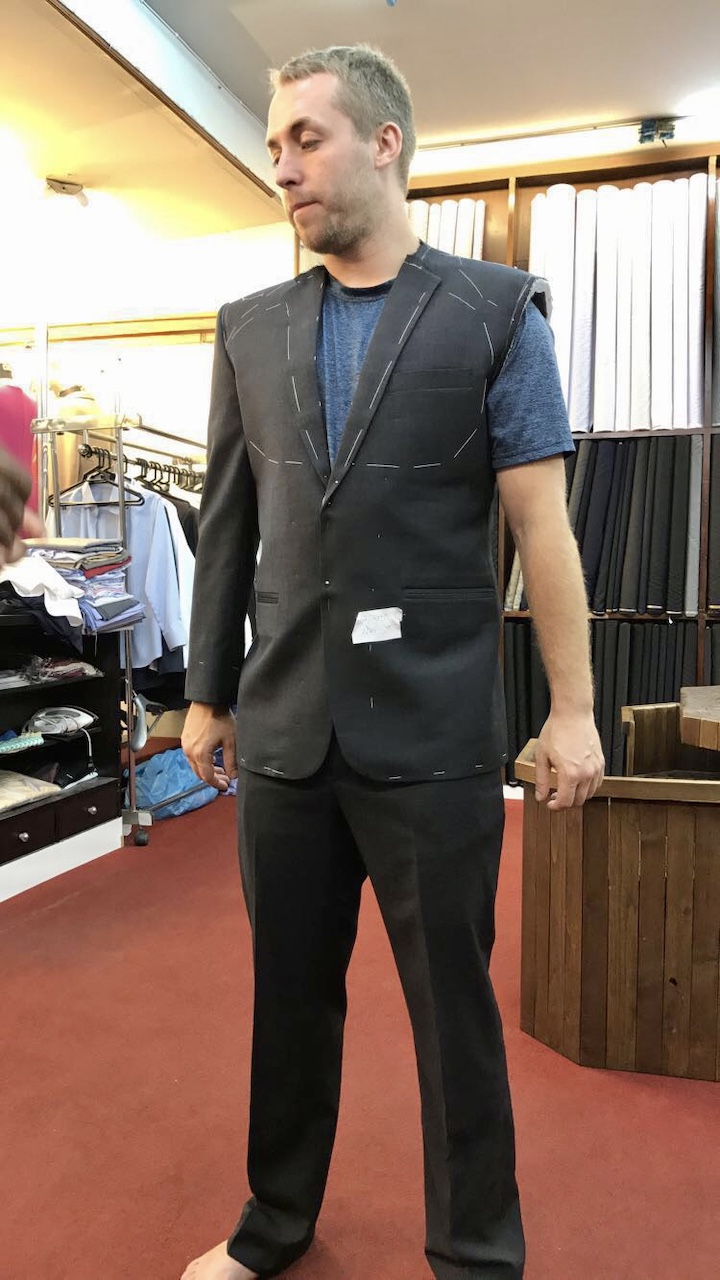 However, with points & miles, anyone can turn this bucket-list item into an award travel collectible. I had three cashmere suits tailored from scratch in Bangkok and Chiang Mai Thailand for a fraction of what it would have cost at home. Mr. Win at His and Her's Tailor (Chiang Mai) is top-notch and really provides a great experience. Other popular destinations that offer very affordable tailored clothing are Ho Chi Minh in Vietnam and Manila in the Philippines.
5 – Shinkansen Bento Box
Japan is near the top of most Basic Traveler's shortlist due to its unique mix of modern technology steeped in traditional Japanese culture. Once you're in Japan, there is no better way to travel between the large cities than the Shinkansen, a high-speed bullet train. To earn a travel checkmark for this experience, don't forget to grab your very own Shinkansen-themed bento box to enjoy during the ride.
A Bento Box is a Japanese version of a lunch box that includes a single-sized portion of food. These meals can be purchased directly in train stations and come in all sorts of shapes and sizes. Anyone else love a good Bento Box for lunch?
Basic Breakdown
Without points & miles, these experiences and collectibles may have never made their way into my life. On a serious note, it's remarkable to think how much my life has changed thanks to this hobby in only five short years. The experiences I've taken and friends I've made have literally changed my life for the better. I'm looking forward to making more of them for many more years to come!
Let us know!
Is there a travel collectible that you have that is related to points & miles? I'd love to hear from you down in the comments or over in the 4,800+ Member Basic Travel Facebook Group!
More Basic Reading