If you haven't heard already about the best bonus of the year for businesses, then you can refer back to this article. It is most likely that this offer is going to be pulled in the next few days, so apply now while you have the chance. It is quite simply the easiest and fastest offer I have received to date of Basic travel strategies. I was able to get 2 for each of my LLC businesses within a 30-day time frame. That is $2,2600 in bonuses for maybe an hour's worth of work?
Not ready yet? I'll walk you through how easy the application process is.
This will take you to our affiliate page where you will be linked to the Brex offer for $1,100. The public offer is NOT the same, so it is important to click on this link for the correct offer. Once the page opens, you will click the "Apply Now" green button on the next screen.
Step 2: Click Get Started
You will see the page for Brex and the special offer of 80,000 points after spending $1,000, plus 30,000 more through the other two offers.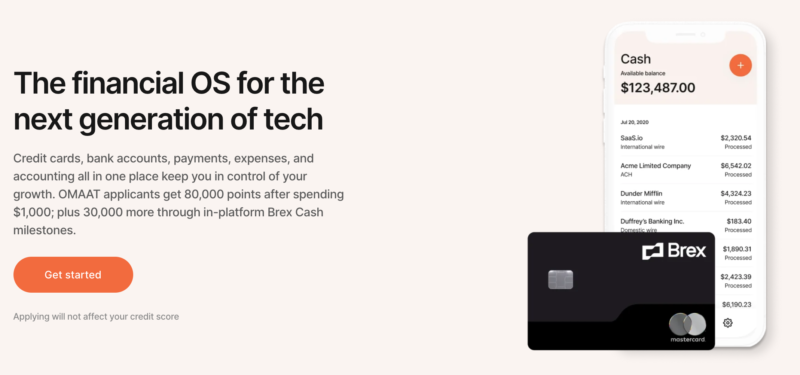 Step 3: Fill in your personal information
You do NOT need a referral code if you clicked on my link here. Just leave that blank and fill out your Name, email and password.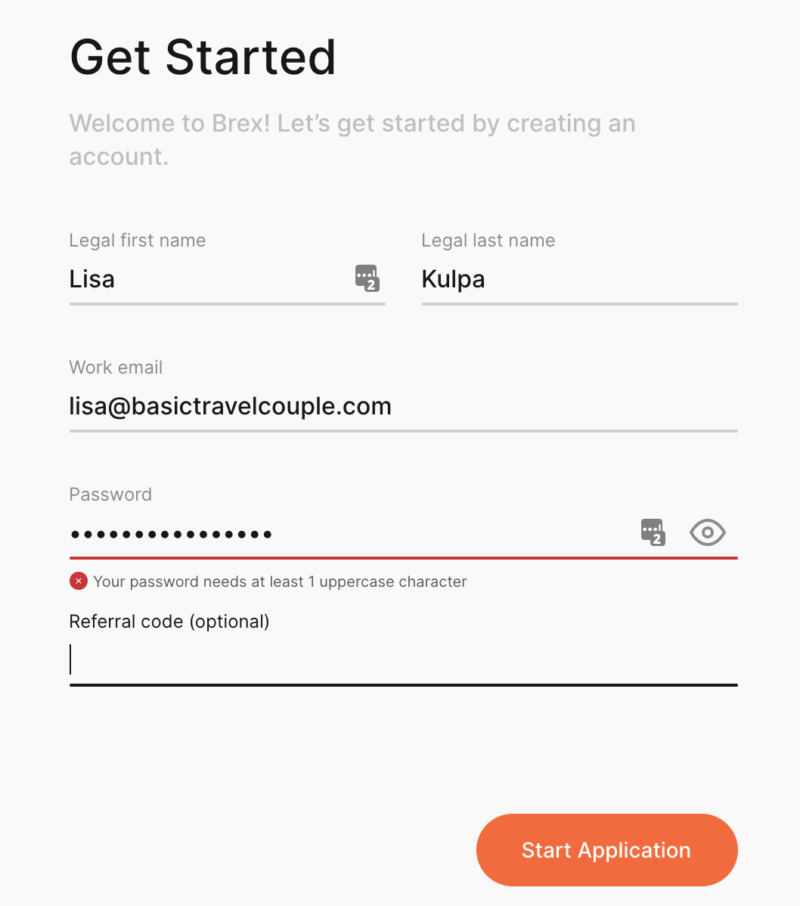 Step 4: Fill in your business information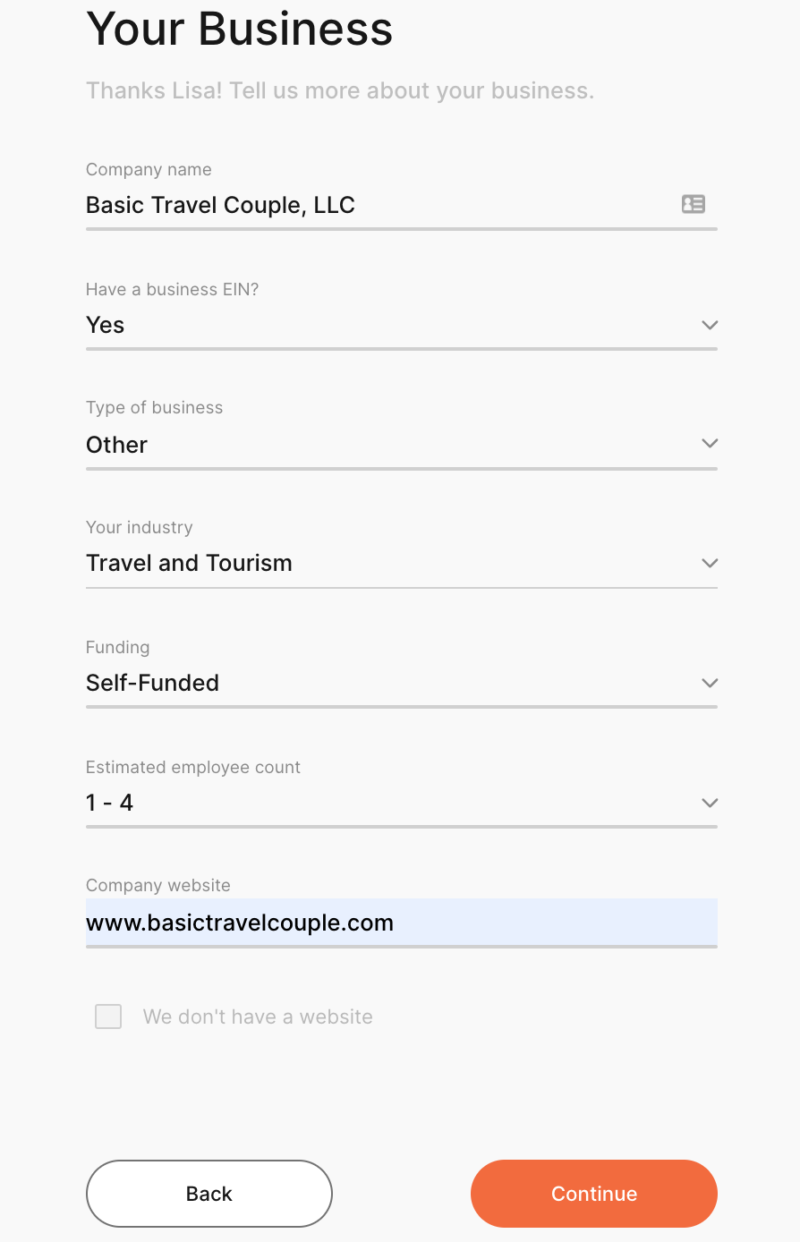 Step 6: Fill in your business's legal information
Reminder: You have to have an LLC, S-Corp, C-Corp or LLP. Fill out all information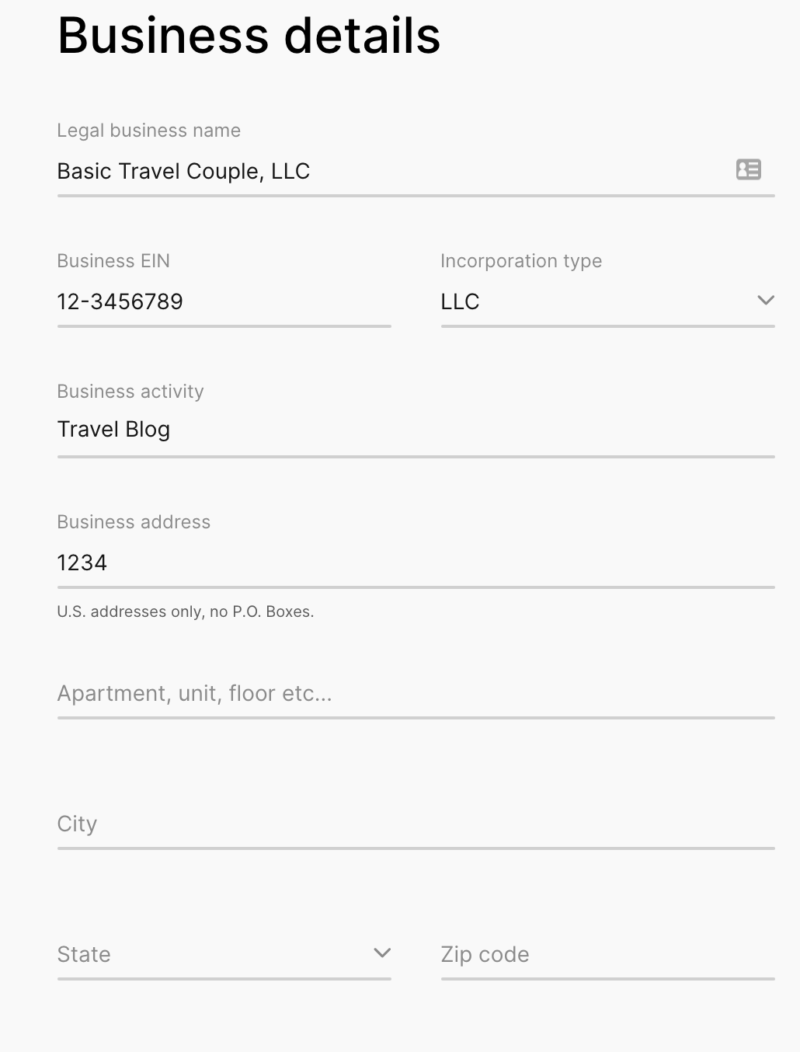 Step 6: Click yes or no if you own 25% or more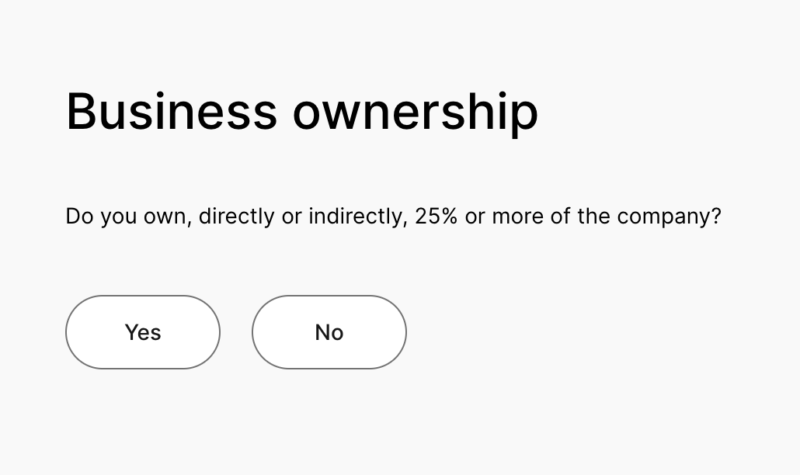 Step 7: Fill out owner details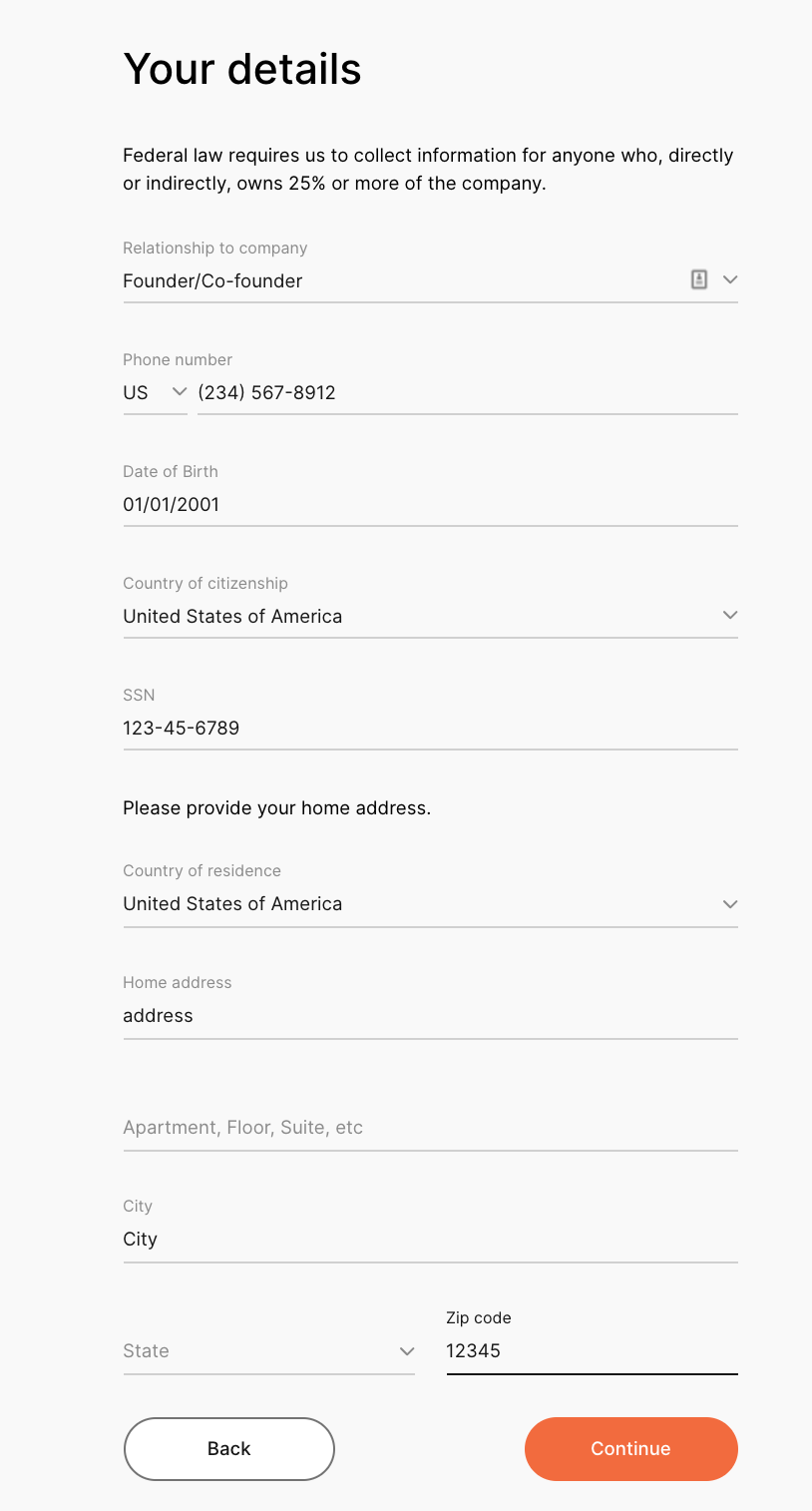 Step 8: Check if any other individual owns 25% or more of the company.
If they do, you will repeat the step above with the other owners personal information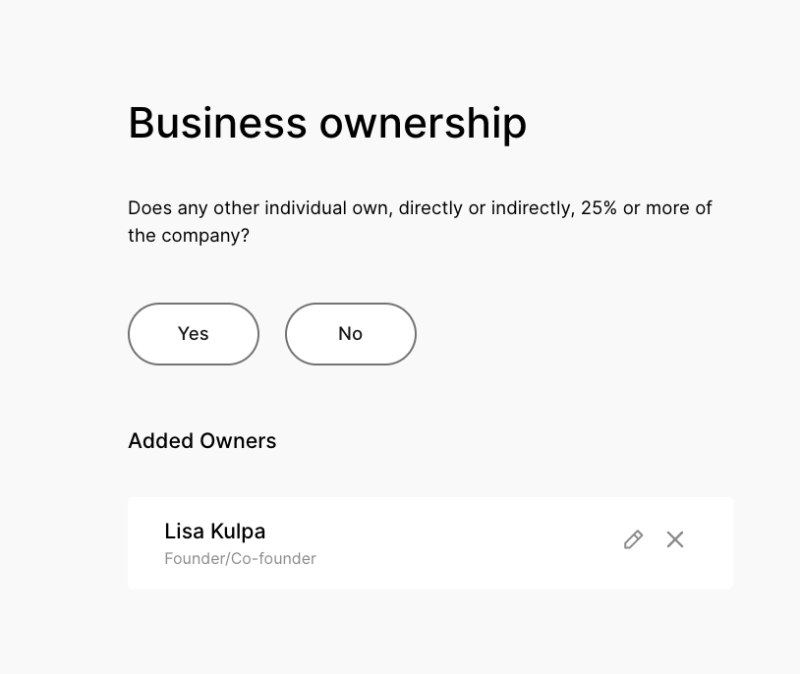 Step 9: Agree to terms & conditions
Last step is to fill out the 3 questions, read and agree to the terms & conditions and submit!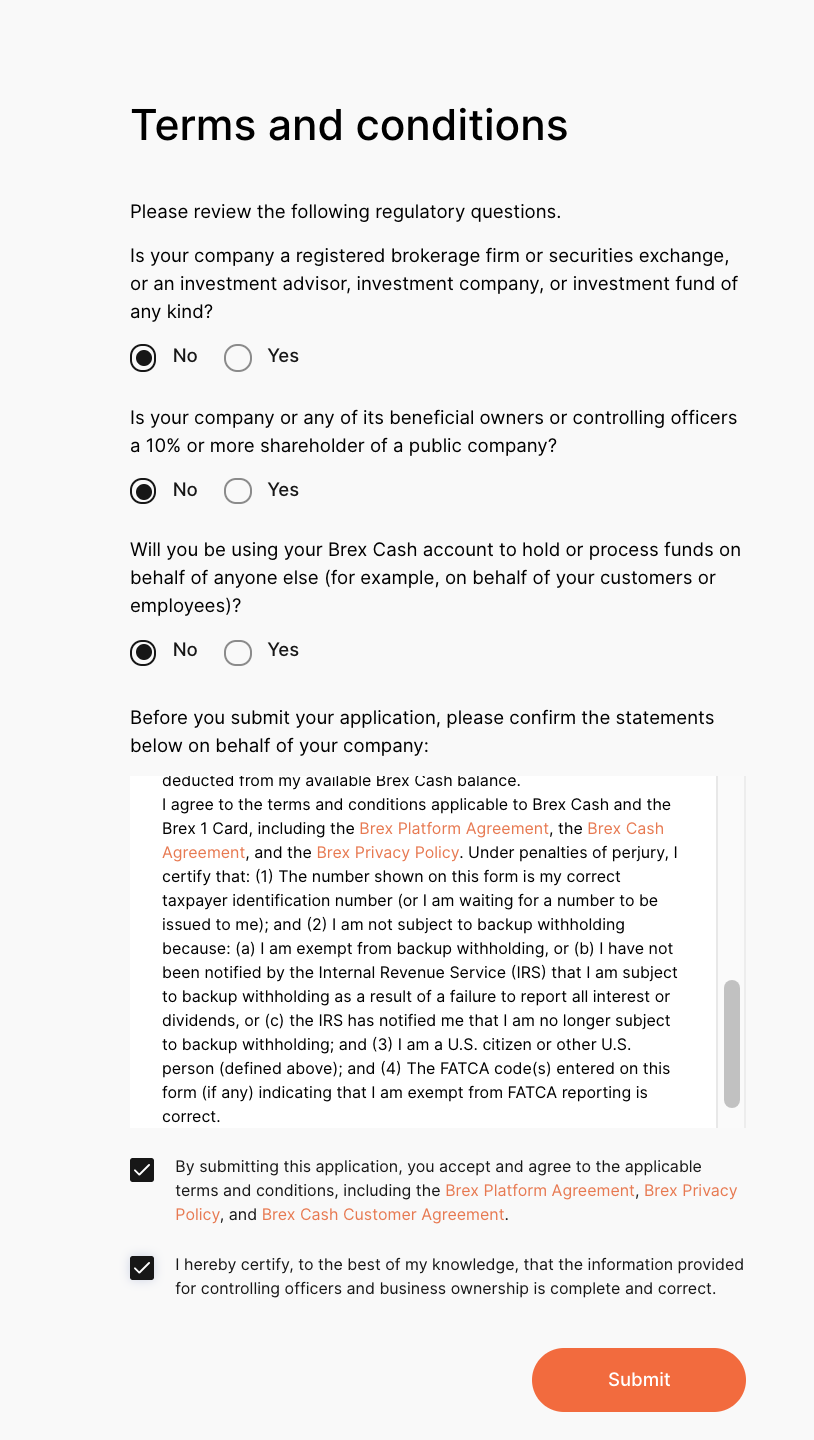 Step 10: Verify Email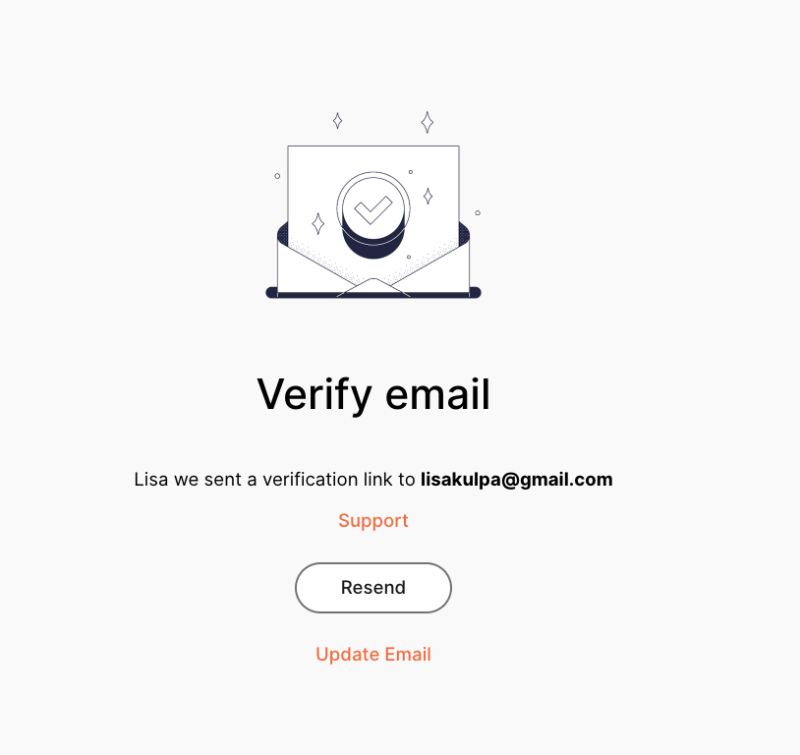 You will be asked to verify your email. To do so, go to your email and click the link in the email.
Step 11: Verify Identity
Once you verify your email, you will be asked to verify your identify by uploading your ID. I used my drivers license but you could also use a passport or other government ID.
Step 12: Once your identity is verified, you will be asked to set up 2-factor identification.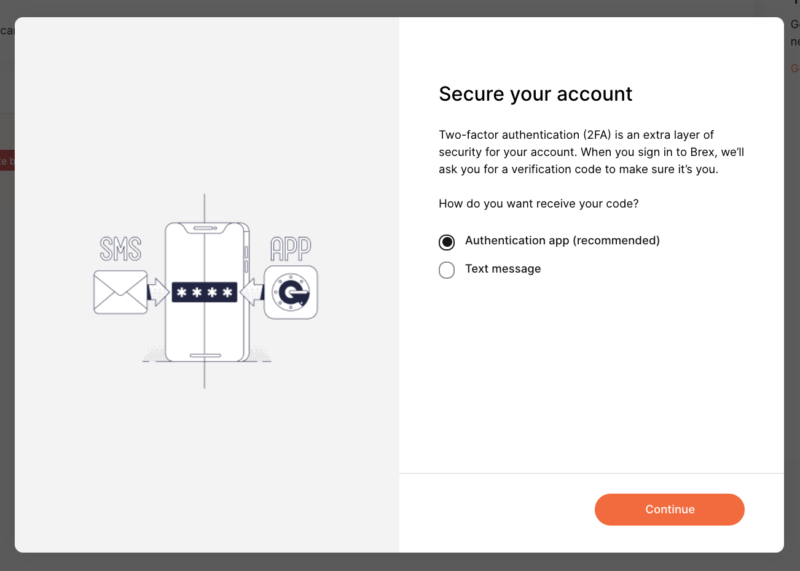 I chose the text message option, which texted me a code and I had to type in to verify. This will be texted every time you try to log in.
Step 13: Upload EIN
After I was logged in, I saw that I had an alert to upload my EIN document. I have a file saved on my computer so I simply uploaded and submitted it.

Step 14: Order a physical card
Part of the requirements is to spend $3,000 on your physical card, so I put in the request for a card before my account was processed. You can do this by clicking "Card", then "Manage cards"

Next, click "Add Physical Card", and you will fill out where you would like your card sent.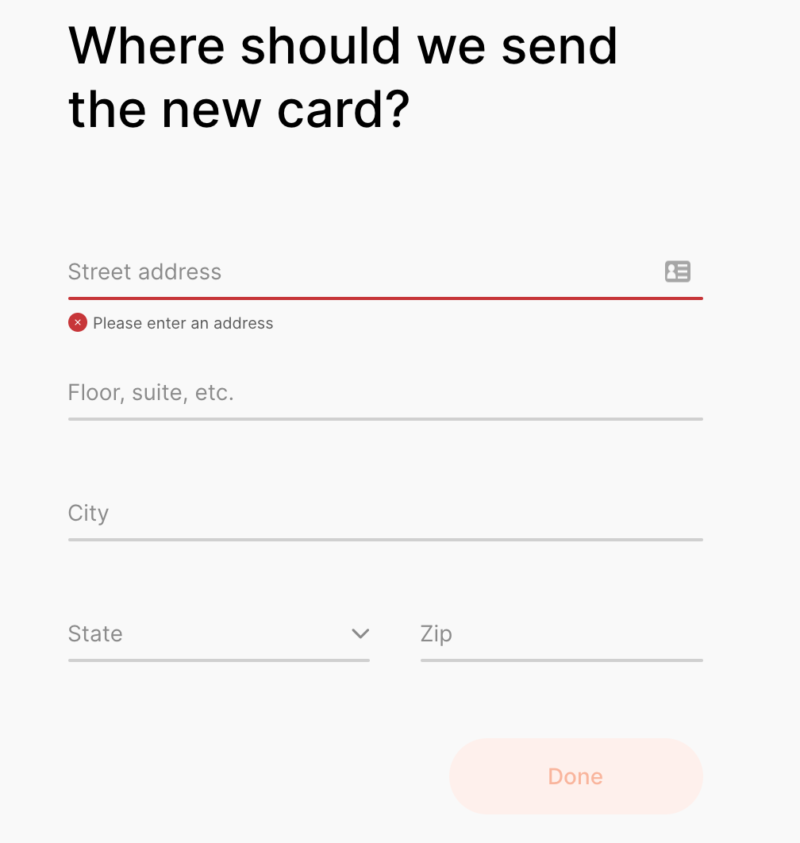 Final step
Wait for your account to be approved. Once it is approved, you can link your bank account to transfer funds over for spending. I just paid bills with my debit card to reach the $3,000 spend. I also linked Paypal by going to paypal.com and adding Brex through Paypal. I added by verifying the direct deposits and the direct deposits from PayPal counted as linking payroll.

Basic Review
This is seriously the easiest bonus and will not last long. Apply now before the offer gets taken down. It might take a few weeks to be approved, but Brex has confirmed if you apply before it changes, you will still be eligible for the $1,100 bonus.
Have you gotten a Brex account yet?
New to Credit Card Rewards Points? Check out the BASICS Below!