Southwest announced that you can now turn your qualifying travel funds into Rapid Rewards Points. This is really exciting news as not only did Southwest recently allow for travel funds to be extended to September 7, 2022, you can now have the option of turning those funds into Southwest Rapid Rewards Points, which never expire. Don't forget, if you have LUV vouchers, you can get those extended as well by following this guide.
The Offer
Now through December 15, 2020 you can convert your qualified travel funds into Rapid Rewards Points
Travel Funds Must Expire September 7, 2022
Name must match the name on your Rapid Rewards Account
Travel Funds must have originated from a ticket purchased on Southwest.com, booked by a Southwest Airlines Customer Service Agent, or approved by your employer.
A request for travel funds to be converted must be completed by December 15, 2020. This is non-reversible and Rapid Rewards Points cannot be used to pay for taxes or fees.
How to Convert Southwest Travel Funds
Step 2: At the top of the screen, you will see "My Travel Funds"
Click View Travel Funds
Step 3: If you have Travel Funds
As of December 3rd, 2019, any flights that you had canceled that would have generated travel funds, they are now available in your Southwest Rapid Rewards Account. You can see which funds you have available and simply click on "Convert for X number of points."
If you do NOT have active travel funds
If you had canceled/changed a flight prior to December 3, 2019, you will need to look up your travel funds to add them to your account. (I like to search my email for "Southwest Cancel" to see if any flight cancellations show up and then check the 6 digit code they give you under "Travel Fund Lookup.")
Step 4: Confirm Converting Funds
A new box will pop up to confirm if you want to convert the Southwest Travel Funds. Remember, once they are converted you cannot go back and turn them back into Travel Funds. Also, note you cannot pay taxes or fees with Southwest Rapid Rewards Points.
Step 5: Enjoy your updated Rapid Rewards Points
Now you don't have to worry about your Travel Funds Expiring!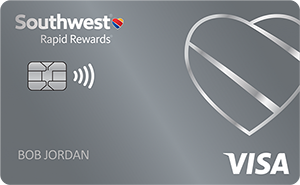 after spending $3,000 on purchases in the first 3 months
Should you convert?
Southwest points are being converted at a rate of 1.282 cents per point. For example, the above screenshot of $5.60 in Travel Funds will be converted into 437 points. 5.60 divided by 437 points is 1.282 cents per point.
A good way to determine if you should convert the points:
You don't want your travel funds to expire
You want to use the travel funds for someone else rather than the person whose name is on the travel fund. By converting to points you can easily book for anyone you'd like
You want to increase the value of your funds by converting to points and then booking. (See example below)
You want to get your AMEX incidental Airline Credit by booking a cheap ticket, canceling it and getting Travel Funds, and then converting funds to points. (Check out Doctorofcredit for a chart of what could work)
Example:
I have $115.29 in Travel Funds currently that will be converted to 8,993 Southwest Rapid Rewards Points. I go to search for a flight, BUF-FLL.
The price of the flight is $123
My Rapids Rewards Point cost, however, is 8,424. This means I'd actually have 569 points leftover from my original Travel Fund Rate of $115.29. So not only do I get to increase the value of my points booking, but I still can save some of the points for another flight! Win-Win in my book.
*Note, booking rates do vary, but you typically will end up gaining slightly by converting your travel funds to points.
Why not to convert
Since you have until December 15th, 2020 to convert points, I am going to wait a bit to see what I will actually use my Southwest travel funds for. I have a good amount of Southwest Rapid Rewards points currently, and we know that Southwest points purchases do not include taxes and fees. While domestic flights are usually only $5.60, international flight taxes and fees can certainly add up and range by destination.
If you were to return from Nassau, Bahamas to Buffalo, you would pay $115.29 in taxes & fees per passenger. If I were to use my 11,544 points that I already have, and utilize my travel fund for the taxes and fees, I'd pay $0 for this flight out of pocket. Now, remember, if you are trying to utilize travel insurance, you do want to use a credit card for some portion of the booking to have that protection.
Basic Review
This seems like a pretty great no-brainer deal to get some extra bang for your buck, especially if you have no future travel planned as of now. Southwest Rapid Rewards Points never expire, and if you book a redemption flight, you can cancel at any time and get all of your points refunded. Except for those taxes and fees- those will still go into your Travel Fund Account. Having a no-expiration date on your points is often pretty valuable. You can always wait a couple more months to determine if this is for you.
Keep in mind, any Southwest Tickets that are cancelled by September 7th, 2020 will be refunded in travel credits with an expiration date of September 7, 2022. So any of those funds will be eligible to convert to Rapid Rewards points. You just have to make sure you convert them by December 15th, 2020.
Important dates to remember:
September 7th, 2020- Southwest Travel Funds extended to September 7, 2022
December 15th, 2020- Last day to convert Southwest Travel Funds to Southwest Rapid Rewards Points
So will you be converting your travel funds over to Southwest Rapid Rewards Points? I'd love to hear your thoughts!
Southwest Related Articles
New to Credit Card Rewards Points? Check out the BASICS Below!