Like many US industries, the travel industry was decimated during the early days of the COVID pandemic. As a whole, an 'adapt or die' mentality had to be taken to survive and bounce back.

Major hotel chains had to scale back full staffs, airlines didn't have enough liquid cash to survive months of empty flights, and cruise ships were literal petri dishes of disease spreading opportunity.

Now, as we head into the holiday season, travel has evolved significantly in the past six months since the spread of the COVID-19 pandemic. Some current initiatives in passenger hygiene and safety that were born out of necessity due to the pandemic here will likely live in place long after the industry has rebounded.

A few weeks ago, I took my first domestic flights in two months and was anxious to learn about what airlines had done to help us keep moving safely. The first thing I noticed is that airports were more impacted than I had expected. Not only were most airline lounges temporarily closed, but many restaurants closed hours earlier than normal as well. It was unclear to me whether this was the airports having to scale back operating hours due to lower profits, or just COVID traffic control measures.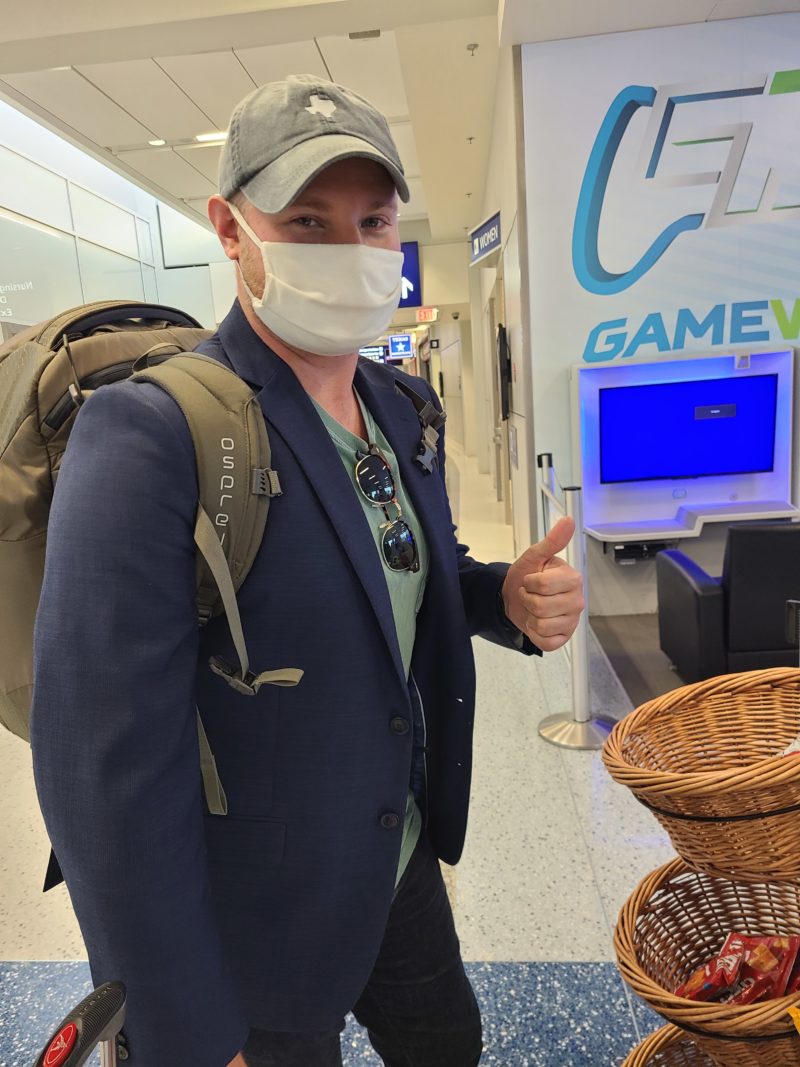 Once I finally arrived at my gate to take my flight there I was surprised about a few changes that had been made. Below I detail a couple of key lessons and changes in my opinion the airlines have taken through this pandemic.
Airline Boarding / Deplaning Process
I observed an unusual boarding order upon walking onto my United flight to Los Angeles. The usual first class, and status carrying passengers boarded in a correct order. After this, the gate agent announced boarding 5 rows at a time from back to front. This measure seems like it is absolute common sense, and I found myself wondering why this was not commonplace to begin with. For many years I was a hardcore business traveler who carried status on several major airlines, and boarding order was a bit irrelevant to me.

For the passengers who do not carry status, overhead baggage space is at a premium. These passengers also typically book seats in the back of the plane where there aren't any additional fees. This could help these types of passengers out, as those who already carry status generally do not need to worry about overhead baggage space. From a COVID / passenger safety perspective, the staggered boarding is a good step in the right direction. The airlines face, however, an almost impossible scenario of keeping people distanced from one another.

During the deplaning process with the flights I took, I generally saw people adhering to the five rows at a time process. Hopefully this sticks around and does not fade into the distance. One of the worst parts of travel is watching people crowd the aisle to get off the plane at the same time.
If you want to guarantee yourself some extra benefits at the airport, consider a co-branded airline card. Cards like the Delta SkyMiles Platinum card guarantee you a free checked bag, and a mid tier boarding group.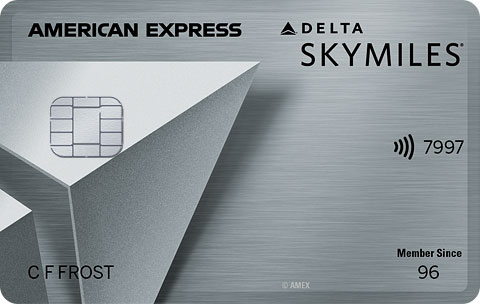 after you spend $4,000 of eligible purchases on the card within your first 6 months.
$250 Annual Fee (Rates & Fees)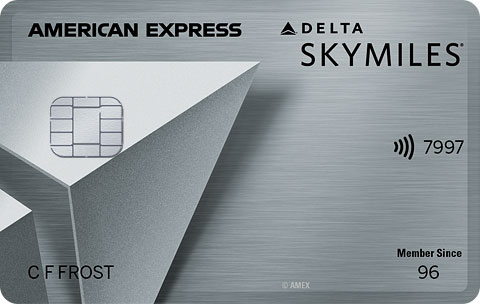 after you spend $4,000 of eligible purchases on the card within your first 6 months.
$250 Annual Fee (Rates & Fees)
Passenger Seating / Middle Seat Blocking
When flights started truly resuming in mass quantities, many airlines committed to blocking all middle seats to help with distance and proximity to other passengers. As the months have worn on, and demand is returning, this policy has been rolled back on many airlines. Unless something changes, the last two remaining major airlines to offer this policy are Alaska and Delta. Southwest is blocking middle seats until November 30th, so that at least gives passengers thanksgiving travel options.
By my observations on the flights I took recently, many of the measures taken to protect passengers were eliminated with cramming in and bumping each other. From a passengers perspective this did not inspire confidence at all in terms of safety.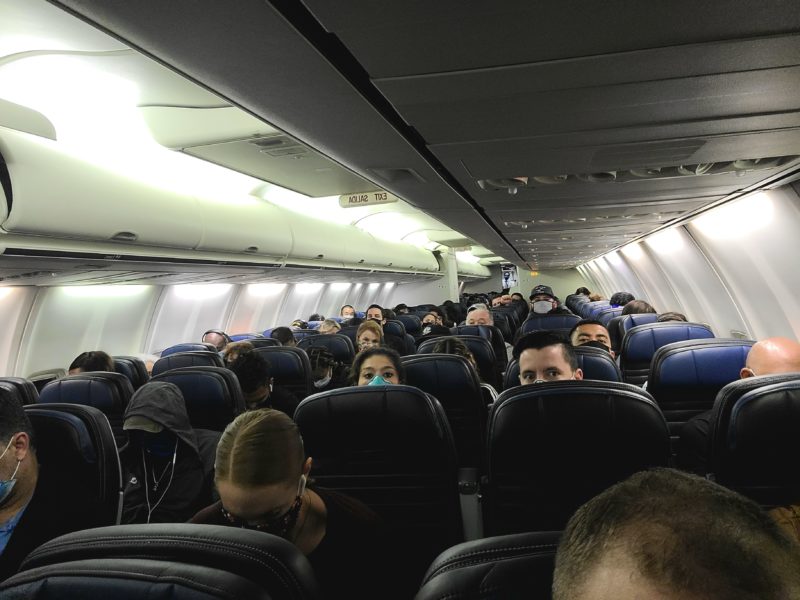 I can't honestly say that this is any surprise. The economics of air travel basically prohibit this kind of approach from working long term. The cost of travel is the same to the airline is generally the same whether you have 1 passenger or an entire full plane. From a moral and health perspective it's a fantastic approach, just one the industry can't keep up with.
Change Fees
Southwest has always been a well-loved carrier for many reasons. One of the main reasons is that they never charge a change fee, but rather only the difference in fare. To settle an apprehensive consumer market, airlines like American and United eliminated change fees. They also made it simpler to change flights on busy days where you might not feel comfortable with flying.

Referencing the previous point about middle seat blocking, this was a move carriers made to help keep passengers feeling like they had a semblance of control. This in a situation where people want to travel but also do it as safely as possible.
I was particularly impressed with the fact that on my day of travel United gave me email alerts to make alternate accommodations (for free) if I was not feeling up to being on my packed flight. All four flights I took on this trip were sold out.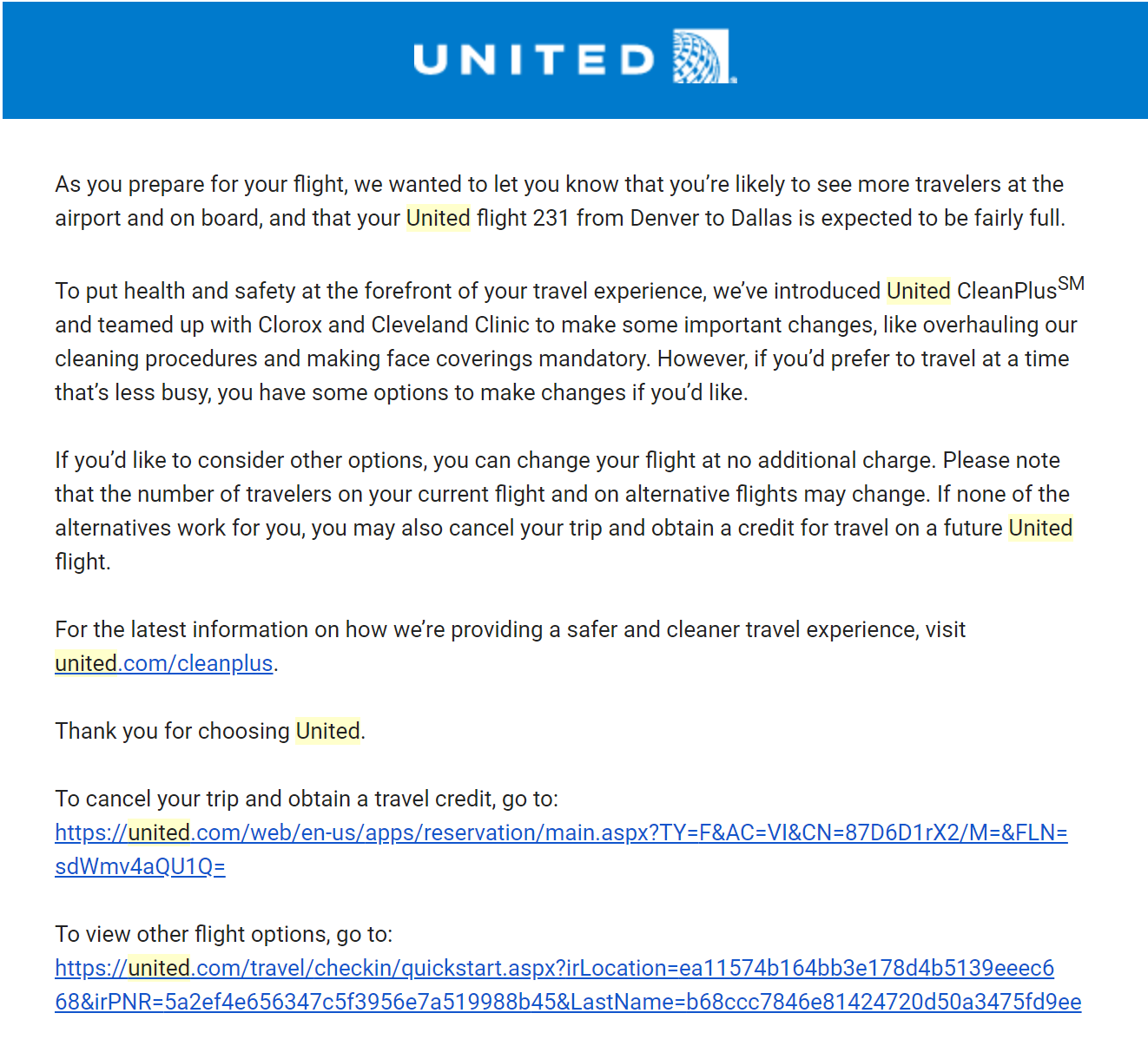 With the holidays upon us, it will be become apparent that with a rise in demand it won't make a difference which flight you take on a given day. For the rest of the year's non-essential travel, I think this is a great step in the right direction.
Airline Promotions
In an effort to gain capital, airlines are also coming up with creative strategies that have great applications towards the consumer. American Airlines ran such a good mileage promotion that I was able to buy a one- way business class ticket for thousands less that it would have cost in cash.
Outside of mileage promotions, many airlines are also running great promotions towards elite status. If you are not a frequent traveler, but would love even a small status to save on baggage fees and such, these could be great promotions to take advantage of. Some examples of this include:
Alaska Airlines: 50% bonus on elite qualifying miles though the end of 2020
Southwest Airlines: Double miles on flights through end of 2020
American Airlines: Co-Branded credit card spend counts towards lifetime status through end of 2020.
While not directly COVID related, it is a sign that airlines might be increasing value of loyalty programs. Therefore, this could help continue to incentivize passenger traffic, at least in the short term.
How Can You Travel Safely?
Your first line of defense as a traveling consumer should be analyzing your method of transportation. For example, if you have the option to drive for five hours over taking a flight it is something to consider. The inherent risk of contracting COVID is minimal with this strategy.
If you do choose to fly, consider researching airlines that best suit what makes you most comfortable. Try to find options that have less capacity on a flight, if possible. For example, even though Southwest is soon ending middle seat blocking, you can find a flight that has a minimal capacity by checking the seat maps.
Basic Breakdown
While one day we will and get back to normal life (hopefully) some of these measures are here to stay. In some ways do you agree that COVID forced the industry to make some changes for the better? What are your opinions on the airline industry or travel industry as a whole? Let us know in the comments below or our 4,000+ member Facebook group!
More Basic Reading