As the Kansas City Chiefs Celebrated their Super bowl Victory I sat back and reflected on what it would feel like if my Buffalo Bills were savoring that sweet moment. Turning the page to the 2020 season opens up a new set of expectations, opportunities, and unhinged emotions. Like any true Bills Mafia Member, there's no way I won't be representing Blue and Red on the road. In the past, we have ventured over to Dallas over Thanksgiving, Green Bay for the Packers game, and even went down to Philadelphia for a game! Thankfully I found some awesome group packages to utilizing Travel Strategies to travel to the Buffalo Bills Away games for FREE (or close to it)!
The Basic Offer
We Must Dash is a Group Travel Tour Company that is organizing 4 Different Destination Buffalo Bills Games in 2020! All of these Tours Include Game Tickets, Hotel Accommodations, Airport/Event Transportation, Pre-Game Tailgate with Food and Drinks, and Discounts to Local Bars and Restaurants. Literally all you have to do is pick which game you want to go to, and book it through their website at www.wemustdash.com/sportstravel. We Must Dash will even book the flights for you too. Note: the flights are not included in the booking cost and will be separate due to fluctuations in airline fluctuations.
The Cities We Must Dash will be Heading To:
Buffalo Bills @ Las Vegas Raiders
Buffalo Bills @ Denver Broncos
Buffalo Bills @ Nashville Tennessee
Buffalo Bills @ Miami Dolphins (Possibly Moved to London!)
Click Here to Book your Buffalo Bills Trip with www.WeMustDash.com NOW!
The Basic Cost (Free?)

The Cost of these tours ranges from $350 up to $540 per person depending on the game and destination. The only thing that isn't covered in the cost is the round-trip flights. Good thing I already did a basic breakdown on how to get those for FREE! I know I'm already gearing up for the Bills vs Raiders game and will be eagerly watching for those dates to be released.
How to Get a Cheap Group Tour
By far, the easiest option to get the We Must Dash Tour for FREE is to use Travel Eraser Points. There is a handful of them out there buy my favorite are the Capital One Venture Rewards Credit Card. On average, Capital One Venture miles are worth about a penny each. Taking a look at our options for the Buffalo Bills Trip – a cost of $540, you would need 50,400 Capital One Venture Miles to 'erase' the cost of the trip! I like this option because of how simple the miles are to earn and use. You can learn more about applying here, or on our banner below. Once you get your card in the mail, simply book with WeMustDash.com and start earning those miles!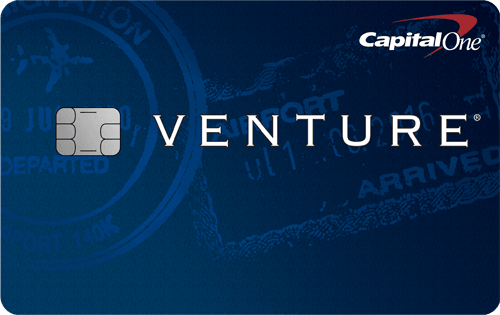 fter spending $4,000 within 3 months from account opening
Basic Breakdown
I literally cannot wait to throw on my Josh Allen Jersey and pack the rest of my Bills Mafia Gear en route to these destination Buffalo Bills Games! As much as I love putting together my own trips and figuring out all of the details, there's a huge appeal to just showing up and having everything figured out for me. Especially when I can use one of my Favorite Travel Strategies to subsidize the cost!
Now get over to wemustdash.com NOW to book your trip! I know these are gonna go quick! Let us know which game you are going to, and we'll see you there!
LETS GO BUFFALO!
More Basic Reading