The Club LAS has been a pivotal stop on our trips over to Las Vegas. Over the years we have enjoyed it when we made a quick weekend visit for a Basic Date Night dinner in Vegas, or when we ran the Rock n' Roll Las Vegas half marathon down the strip. In fact, I can't recall a time when the Club LAS hasn't been opened. When the pandemic hit, every Priority Pass Lounge was closed, including the Club LAS. Luckily, it has since re-opened on June 29th, 2020. The daily patron numbers are significantly lower pre-COVID, having over 1,000 members come through each day. Of course, there are some changes, but we welcome them with open arms. So let's get to what's changed.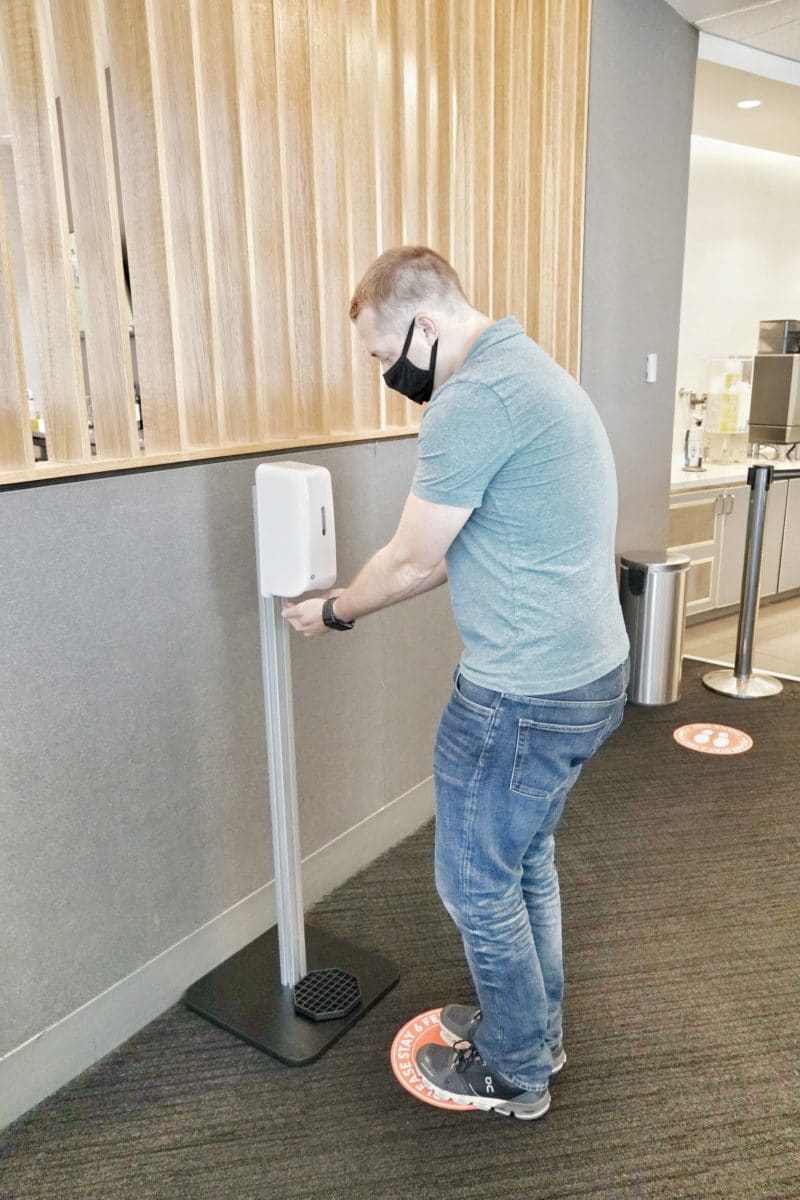 COVID Compliance
Now that travel restrictions are starting to lift, you can immediately see the difference upon walking into the beautiful automatic doors of The Club LAS. I will get into a breakdown of each area, but first I wanted to note that masks are required in the Club LAS for guests. You will also notice all employees wearing masks as well as gloves. Employees at The Club LAS are also given temperature checks for each shift. There is also hand sanitizer throughout the club for guest use.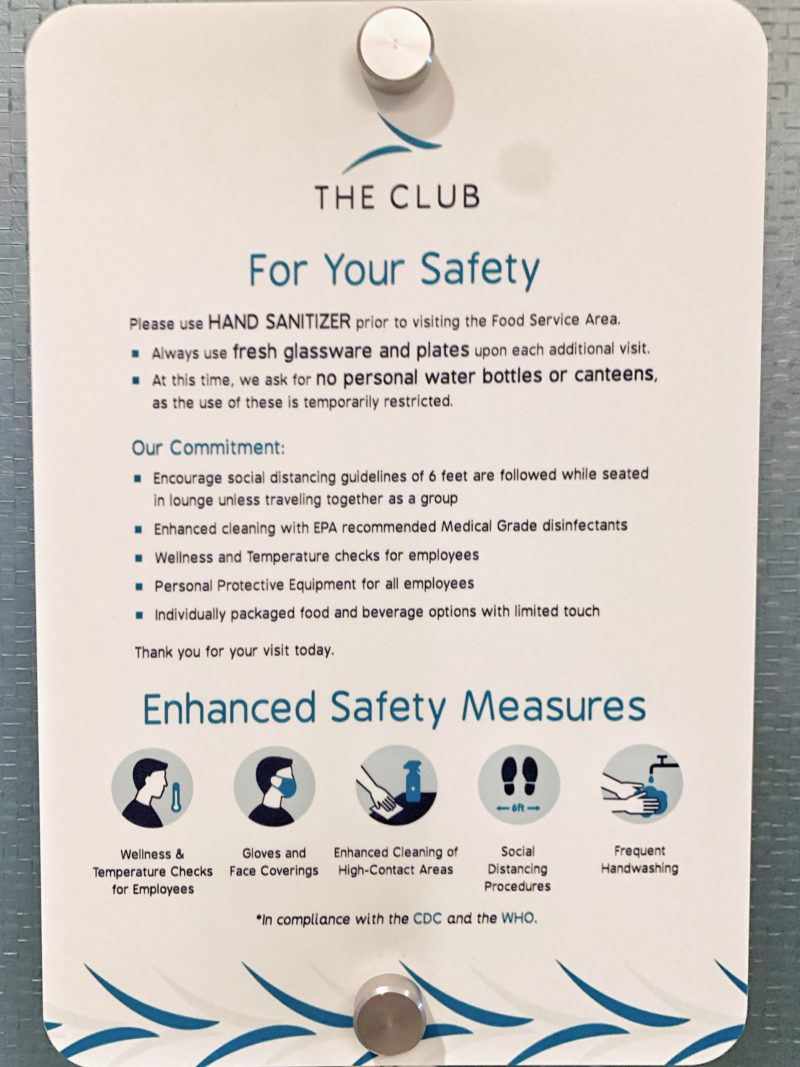 Location and Hours
The Club LAS has temporarily updated their hours of operation during this time. They are open from 6:00 am until 3:00 pm. You can find the Club LAS located in terminal 1, airside on level 2. After passing through security checkpoint D, take the Blue Line Train to D Gates. Head towards gate D33 and the lounge is located between Brooks Brothers & Tumi. It is approximately 15 minutes.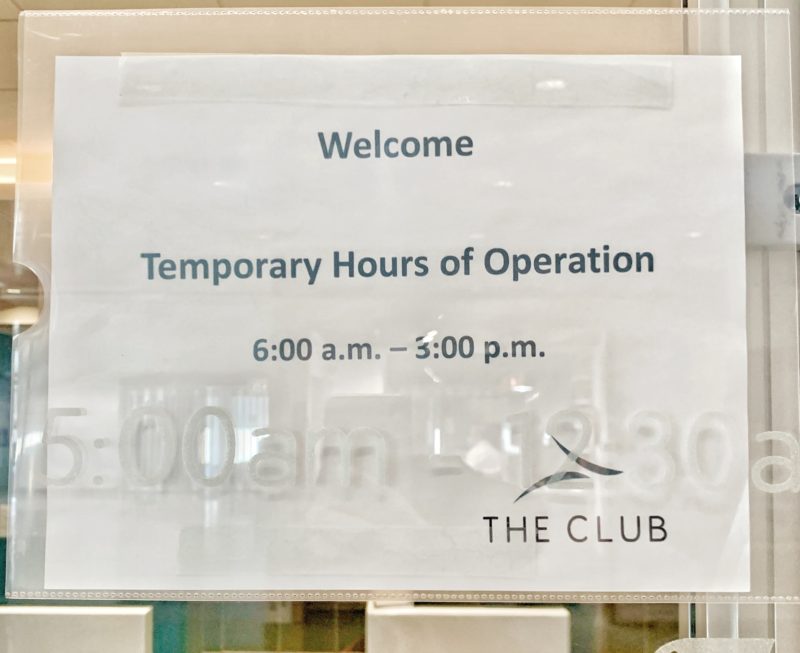 Admission
To enter the Club LAS you can either pay for entry which is typically about $45 per person. Our favorite way to enter however is by utilizing complimentary Priority Pass access with various credit cards. You can read our full review of which cards give you this access to our Priority Pass Lounge Article. Some of my favorite cards for access are either AMEX Hilton Honors Aspire or Chase Sapphire Reserve for unlimited access. You could also check out the AMEX Hilton Honors Surpass card if you don't travel frequently but still would like 10 visits per year.
Check in and seating
Upon check in, there is a clear plastic barrier protecting you and the employee when interacting. Walking through the club you can see seats blocked off to comply with WHO and CDC social distancing measures. If you are traveling with a group however, you are permitted to sit together. There are various areas that have had tables removed or even chairs marked off with a 'do not sit' sign to enhance social distancing.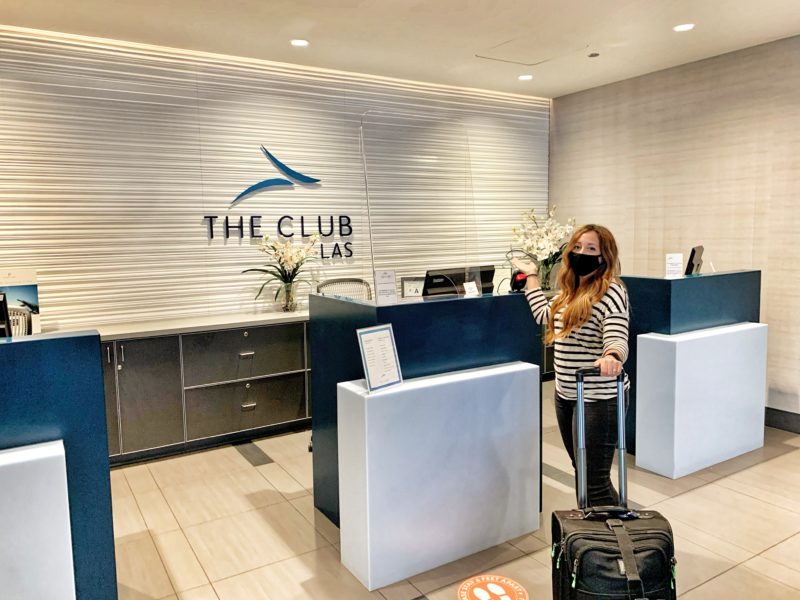 Food and Drink Selection
Next up, food selection. Food has definitely changed a bit from the normal buffet-style options. We used to see sandwiches, soups, or pasta's available along with some type of desserts for lunch. Breakfast would include eggs, oatmeal, fresh fruit, and some other items. For starters, you are asked to sanitize before getting your food. When you walk up to the area, you will see that it has actually been blocked off and an employee is catering to what food selections you would like. The Club LAS will carefully select your items and place them on a tray. Then will then deliver to your seat. Each food item is individually pre-packaged for safety and contamination efforts. We were there for lunch and they had a great selection of items. The soup options we were given were a vegetable soup and an Italian Wedding. Complimentary soft drinks and beverages such as coffee and tea were also available and served.
Breakfast
Assorted pastries
Fresh whole fruit
Assorted cereals
Seasonal fruit cups
Hard boiled eggs
Yogurt parfait
Coffee & juice
Lunch
Hummus and pita
Crudite cups
2 soup options
Cheese cubes
Crackers
Pretzels
Protein bars
Trail mix
Chocolate chip cookies
A drink at the bar
It's always exciting to see that the bar is now open! There are a few changes, including no bar stools to sit at and enjoy the bar scene. There are a few tables you can sit at but again, a few are blocked off. When you enter the bar area, you will see a spot to stand and place your order, which is safely behind a plexiglass protective barrier. You then walk down to pick up your drink at a marked spot. The bar seemed to have all drinks included, however, there were no lemons or limes or garnishes available due to COVID restrictions.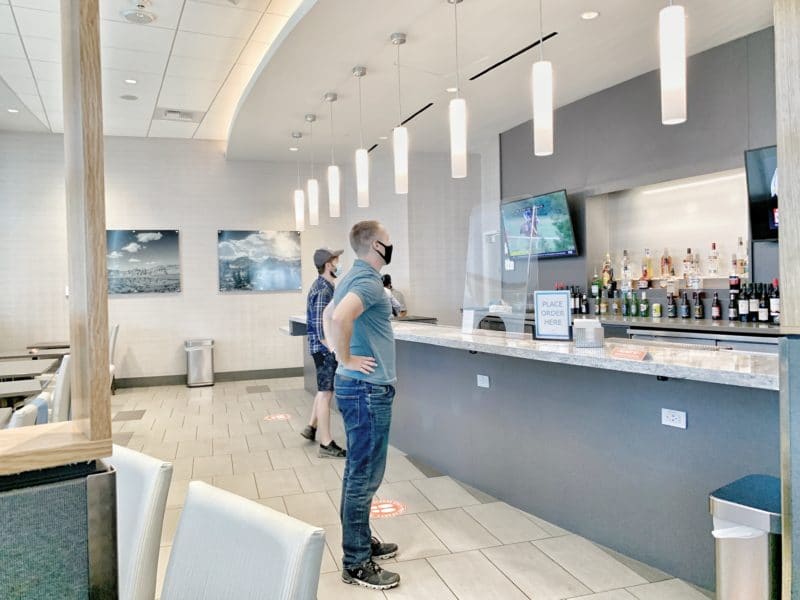 Restroom Facilities
Restrooms in The Club LAS are spotless like normal. The only real changes on the bathroom facilities are that the showers are temporarily unavailable.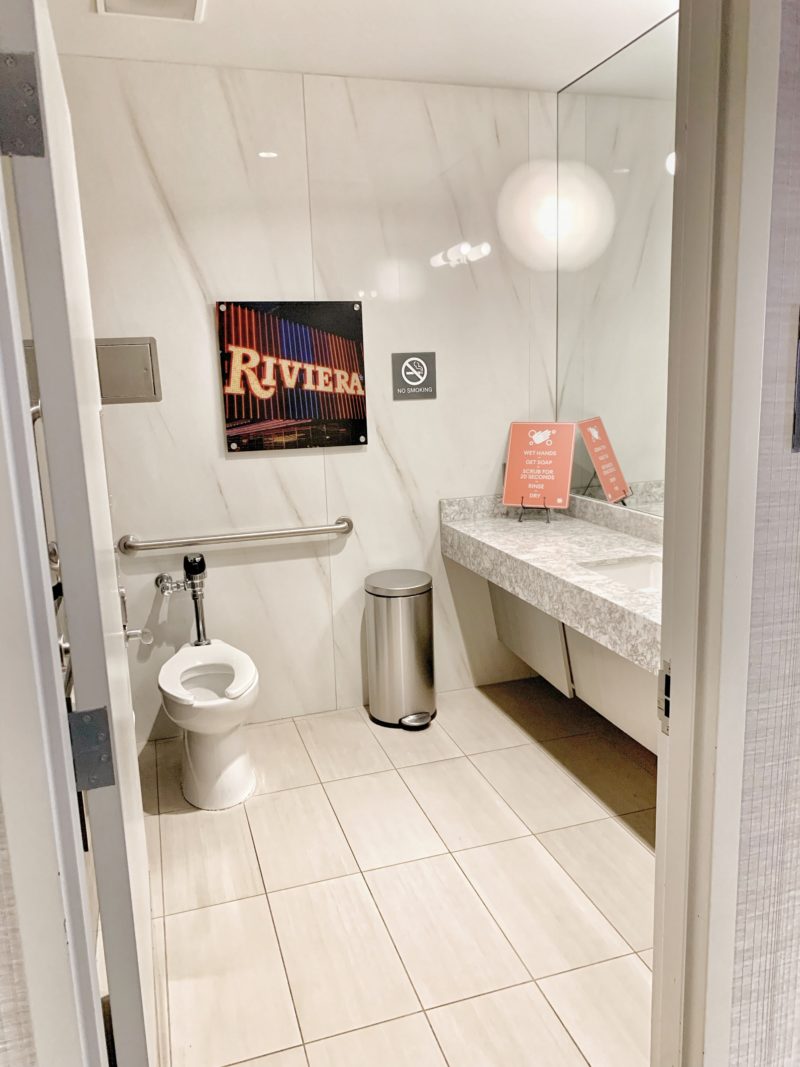 Basic Breakdown
It was really great to be able to travel again and visit The Club LAS Priority Pass Lounge. We love being able to save money at the airport or even grabbing a snack before heading out to the city. If you are traveling, don't forget your face masks as they are required most places you go to. So have you visited an airport lounge since travel restrictions have started lifting? I would love to hear about it!