The JR Pass or Japan Rail Pass is one of the biggest travel-saving strategies out there for people who are traveling to Japan from another country. It is an UNLIMITED use pass that allows the purchaser to travel as much or as little as they would like during the specified length of the pass. If you are planning a trip to Japan and are considering exploring cities outside of Tokyo, the JR Pass can ultimately be a good money-saving option for you!
Who is Eligible for a JR Pass?

In order to be eligible to purchase a JR Pass, you will need to hold a non-Japanese passport entering Japan on a temporary sight-seeing Visa. The United States and 67 Additional Countries automatically receive this Visa upon entering Japan.
You are not eligible for a JR Pass if you're traveling to Japan on a Work Visa, Student Visa, Military Visa, and any other non-sightseeing Visas that can be issued upon arrival.
What does the JR Pass Include?

The JR Pass includes:

Unlimited Travel on the Entire National Japan Rail Network
Includes Access to the Shinkansen (High-Speed Bullet Train) *Does not include Nozomi or Mizuho trains.
JR Ferry that transports passengers between Hiroshima and Miyajima Island
JR Local Busses found in certain cities and regions

Hiroshima (Tourist Bus that goes to all of the big sites around the city)
Hokkaido
Tohoku
Kanto
Tokai
Shikoku
Kyushu
Nishinihon
Chugoku

Ability to reserve seats ahead of time. This can be important if traveling during high season when more tourists are visiting Japan.
Discounts at JR Affiliated Hotels
What is the Cost of the JR Pass?

The cost of the JR Pass depends on the length of your trip to Japan and how long you will need the pass active. For example, if you're traveling to Japan for a few weeks and planning on spending the first week in Tokyo. You can buy a 7-day pass and activate it for your second week in order to explore the rest of the country via the JR Railway.
7-Day Pass The Cost is $270 for an Ordinary Car and $361 for the Green Car

14-Day Pass The Cost is $431 for an Ordinary Car and $584 for the Green Car

21-Day Pass The Cost is $551 for an Ordinary Car and $760 for the Green Car
Infants 0-5 years of age can ride for free and do not need a ticket! They are technically considered lap-child and if the train is full they should not be sitting in their own seat.

Children 6-11 years of age are eligible for a discounted JR Pass of 50% off the Adult Price.
What is the difference between the Green Car and Ordinary Car?

The Green Car is the Japan Railways version of First Class. When traveling on the Shinkansen or between different regions, you can take advantage of the first-class amenities by purchasing a Japan Rail Green Pass.

The JR Green Pass Includes
Assigned Seats which are less crowded
Extra comfortable seats that recline
More personal space to stretch out and relax
Complimentary Hot Towel service upon arrival
Complimentary drinks on certain JR Lines
We rode in both the Ordinary and Green Car on our last trip to Japan. The Green Car was definitely much nicer and the seats were comfortable enough to get a nap in between all of the sightseeing we had been doing!

How do I know if the JR Pass is WORTH it for me?

I believe the logical approach in determining whether the JR Pass is worth the cost is to follow the steps outlined below:
Create your Japan Itinerary. It doesn't have to be perfect, but determine the regions you'd like to visit and approximate days in each.
Use Google Maps Directions to determine the cost of each trip you're planning on taking. For example. Search Tokyo to Kyoto. The search shows the routes, prices, and cost of that particular trip. For this example, it shows 14,200 ($130 USD) Yen for the one way trip. Double that for round-trip and you have 28,400 ($260 USD). A 7-Day Unlimited JR Pass will cost you $270. Given that there will be more opportunities to use the pass then this single round trip, the additional $10 makes the JR Pass cost-efficient here.
Google Maps
A Basic Travel Tip is to use Google Maps for every aspect of planning! We use a google document to list out all of the places that we'd like to visit and use the map to determine when the trains run and how long of a trip it will be. The best feature of the google maps is that It changes in "Real-Time". For example, you're standing in the middle of the Shibuya Crossing and pull out your phone. Open the Google Maps Mobile app and type in where you'd like to go. Let's say for this example Shibuya Crossing to Tokyo Skytree. You can see the exact routes, price, and can even change the time to adjust for when you're ready to make the trip! It's important to recognize that you will need Cellular Cata, a Sim Card, or Pocket WiFi Device in order to use this service.
Strategies to Save on the JR Pass
Capital One Venture Rewards Credit Card (Option We Used on our Last Trip to Japan)
We used our Capital One Venture Rewards Credit Card to erase the cost of our two 7-Day Japan Rail Passes that we used on our last trip to Japan. The price of two passes worked out to be $560 with the $20 Shipping Fee. Luckily I had a ton of Venture Miles in my account leftover from the 50,000 welcome offer and earned from my everyday spend. Since the Venture Miles can be used to erase travel at a 1 Mile per cent ratio. It only costs me 56,000 Venture Miles for two FREE Japan Rail Passes!
fter spending $4,000 within 3 months from account opening
fter spending $4,000 within 3 months from account opening
Chase Ultimate Rewards Points Redeemed for Statement Credit

Another option for using points to cover the costs of the JR Pass is to use Chase Ultimate Rewards Points. Chase UR Points can be used as a statement credit, similar to the Capital One Venture above at a 1 cent per point ratio. There are tons of ways to earn Chase Ultimate Rewards Points like through the Chase Sapphire Preferred which is offering a 60,000 welcome offer once you spend $4,000 in the first 3 months from account opening or Chase Ink Business Preferred which is offering an 80,000 welcome offer after spending $5,000 in the first 3 months from account opening.
after you spend $4,000 on purchases in the first 3 months from account opening.
after you spend $4,000 on purchases in the first 3 months from account opening.
after you spend $15,000 on purchases in the first 3 months from account opening.
after you spend $15,000 on purchases in the first 3 months from account opening.
Travel Account
My last go-to option for covering the cost of two JR Passes is to use a combination of money-hacks to build up the travel fund. We have a whole guide covering all of our favorite ways to earn additional income for travel which includes options like opening checking accounts for signup bonuses and maximizing discounts on purchases through cashback portals. Our most recent favorite money-hack is the SoFi Bank $50 Signup and referral promotion. By using only the SoFi promotion, you could cover the costs of one JR 7-Day Pass by recruiting 5 friends to use your referral link. Plus SoFi reimburses ATM Fees Worldwide which is nice to have while traveling in Japan!

After Purchasing your JR Pass
Make sure you give yourself enough time to ensure that passes can be delivered to your home before you leave for Japan! From personal experience, we cut it WAY to close when I physically had to leave security at the airport to meet a Hilton Employee (pictured below). She drove our pass over a half an hour from the hotel after it was delivered late and met me for the handoff. The shipment was running late by two days and we literally got our passes with minutes to spare!
Don't Forget your JR Pass at home!
It's important to know that you're not actually receiving a pass in the mail. What you are receiving is an exchange order. Just like giving yourself enough time to actually receive the shipment, it's critical that you don't forget it! Since they do not sell JR Passes in Japan, you will not be able to get one once you're there.


How to Activate the JR Pass

Once you arrive in Japan, you can activate your JR Pass by providing your exchange order to any JR Exchange Office located throughout the train stations. In addition, you can also exchange them at different Japan travel and tourism companies located at both Narita and Haneda airports. We opted to exchange ours at a smaller travel agency that is located directly after leaving security to the left. You can't miss it at Narita Airport.
Present the Exchange Order
Present your Passport
Determine the day that you would like the pass to begin
Sign for your pass and begin using!
Last-minute tips
A few things to add- or some mistakes to avoid with using the Japan Rail Pass:
Make sure you book a seat ahead of time. You don't want to wait in lines to get a ticket last minute. If you have your route booked ahead of time, you can actually pre-book all. We kind of played it by ear, so we didn't pre-book.
JR Rail Pass can ONLY be used on certain bullet trains. It may NOT be used on the limited express trains such as the "Nozomi" or "Mizuho" trains.
A great app you can also use to see the train routes that utilize the Japan Rail Pass is Japan Travel- Route, map, JR.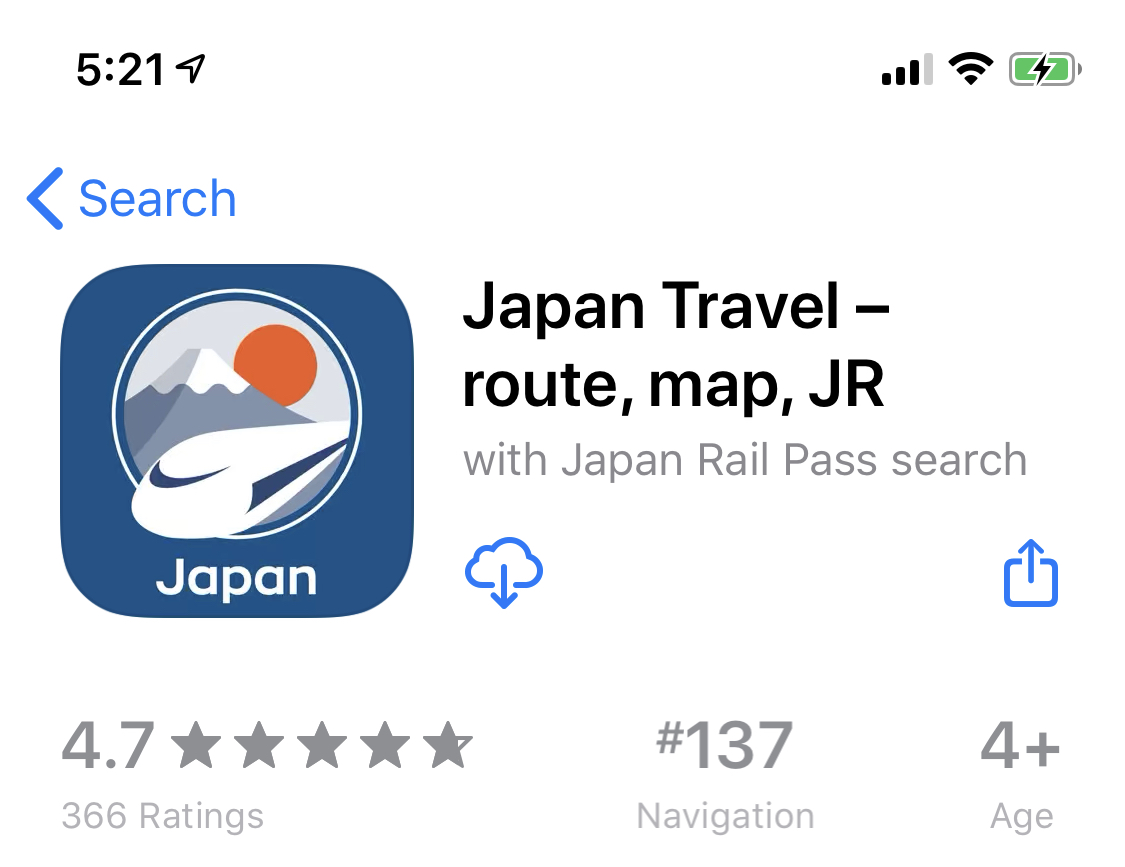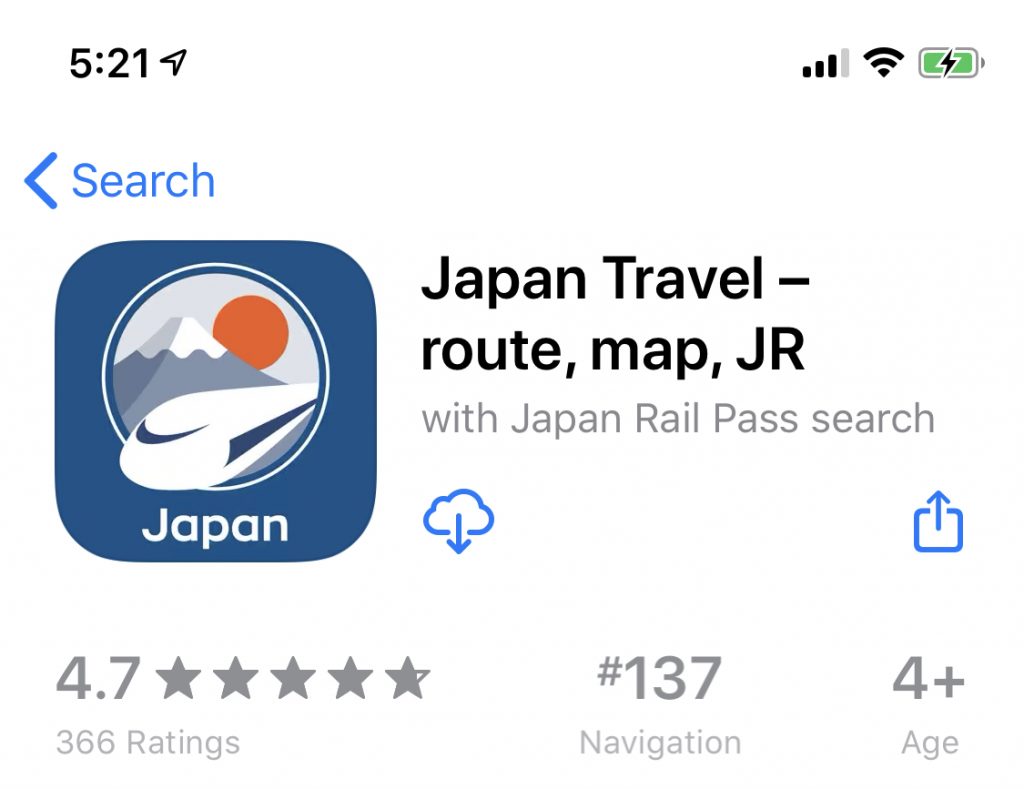 Japan is a really unique destination that is a must-visit. Even though it was a little bit slower getting around with Lisa's injury, in the end, it was a lot of fun and we are so glad we had the opportunity to go. The Shinkansen bullet trains are incredible and so fun to ride as well.
Planning your own Japan trip? Check out some of our other Japan Blog Articles!