Basic Guide to the New SoFi Money Account

The SoFi Money account is Basically a Checking, Savings, and Investing account all-in-one!

In an effort to keep this as BASIC as possible, I'm going to provide the highlights first and then review individually each Sofi Money Account Benefit.

No Account Fees

All ATM Fees Reimbursed Only accounts opened prior to June 9th 2020 are grandfathered into ATM Fee Reimbursement. Accounts opened after can received reimbursement from only "Allpoint" ATM's

0.25% APY on the money in your account if you have $500 or more in monthly direct deposits. 0.01% APY for all other accounts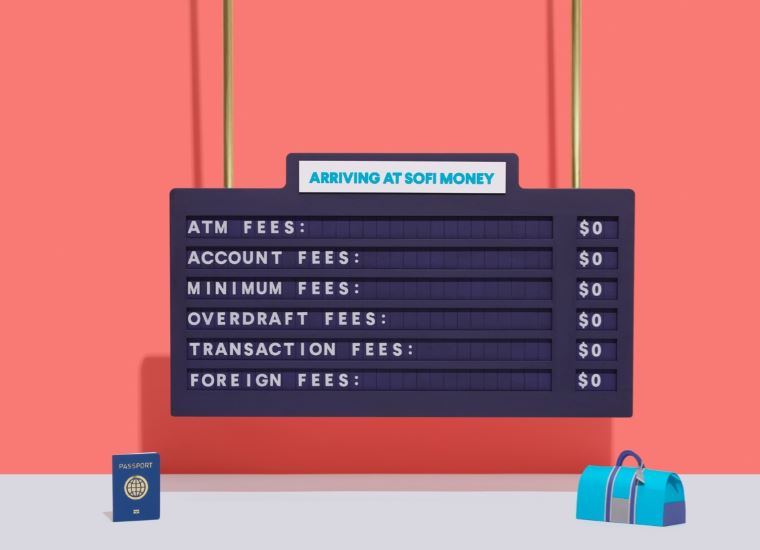 Okay, now let's take a deeper look at each one of these SoFi Money highlights

$25 Sign-up Bonus
In order to earn the $25 Sign-up bonus, you've got to open a brand new account via a referral and fund the account with $10 within five days.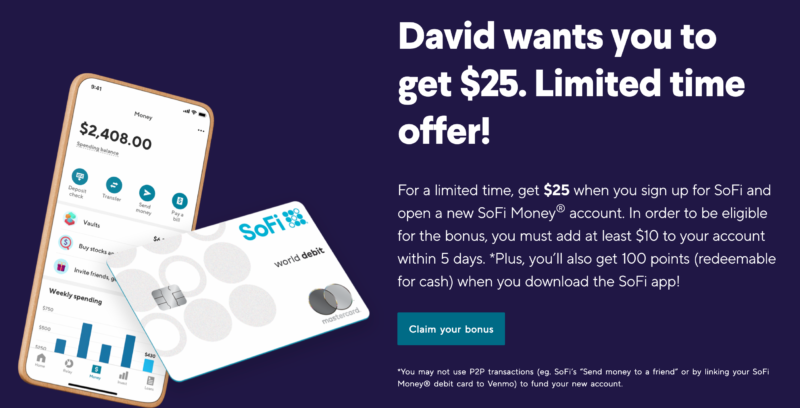 No Account Fees

Fantastic! I love playing the checking account roulette game where I'm opening and closing accounts every few months in order to capitalize on sign-up bonuses. Just a few weeks ago I opened 3 checking accounts while watching the Buffalo Bills game in order to earn $1000. One aspect that I need to be extra careful with all of these accounts is being cognizant of fees. Depending on the promotion, I need to be sure there is a minimum amount of money in the account or the direct deposit is transferring in regularly in order to keep those accounts fee-free. With SoFi Money, I don't have to worry about that at all as there are no fees!
All ATM Fees Reimbursed WorldWide (Changed 6-8-2020)

Anyone who opens a SoFi Money account after June 8th 2020 will only receive reimbursement for ATM fees from ATM's within the Allpoint Network. It's not the worst change given there are over 55,000 ATM's available within the network but I dislike losing the convenience of having access to all ATM's worldwide. In order to locate an Allpoint ATM within the network, you can use the following search tool.
Click here for all Allpoint ATM Locations
For Accounts opened prior to June 8th 2020, the following information still holds true (for now).
As long as there is a Visa, Plus, or NYCE logo on the ATM then the fees will be reimbursed. Most ATM's have these logos which means that this is a legit perk! I can't tell you how many times I've heard a horror story from travelers who end up paying skyrocket charges when using ATM's abroad. This account essentially solves that problem going forward. The only other account that I know that also reimburses ATM Fees is the Charles Schwab Checking Account. I'll be carrying both cards on me now so that I have a backup. Why a backup? A friend was just telling me that on a recent trip to Japan, he forgot to check the expiration date on his Schwab debit card. Can you guess what happened next? Many fees were added to his account for withdrawing money while in Japan but he had no other choice. 🙁

Up to 0.25% APY on the money in your account

For those of you that are looking for a great interest rate for your money, it doesn't get much better than 2.00%. Especially when you factor in all of the other benefits! Accounts that receive at least $500 in direct deposits will earn 0.25% APY on funds held within the SoFi Money account. All other denominations will earn 0.01% APY. In addition, there is no minimum balance required to unlock this interest rate.
Rotating Offers
SoFi money users will have access to the rotating offers which provide opportunities for cashback. Currently, SoFi is offering 10% cash back on Trader Joe's, Instacart, and Whole Foods for groceries. For streaming services members can earn10% cash back on Netflix, Disney Plus, and Spotify. The maximum amount that can be earned is $50 in each category through each promotional timeline.
Shop Local
Spend at eligible restaurants and retailers near you and get up to 15% cashback when you pay with SoFi Money. Log into SoFi money and search for the current offers.
Basic Steps to open your very own SoFi Money Account

Click this link and create a new account
Fund the account with a $10 Deposit
The Bonus should appear within 48 hours of making the qualifying deposits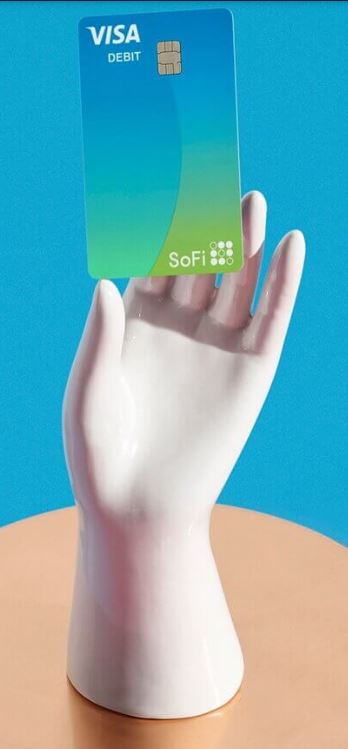 More Basic Reading