To quote the great Bill Murray, from Groundhog Day "Well it's another article about how we can't travel." (Again!) Yes, we are here to remind you that life is still not back to normal but this time there is a virtual solution. If we can't travel the next best thing just might be daydreaming and checking out prospective destinations. Some countries have continued to keep their borders firmly shut, forcing the travel industry to think up some creative solutions.
No one talks about it, but how great is it to explore out of town destinations in your house without ever having to go through a TSA Checkpoint? The reason we love travel so much is because we gain a sense of both cultural enlightenment, experiences you would not otherwise get in our home countries. Thankfully, these virtual travel opportunities give us the ability to continue to learn while we sit at home.
Add these virtual experiences to you bucket list for the ultimate staycation, you won't regret it. We are all going to get through this together. Check out 7 ways you can virtually travel right from home, below.
Take a Beach Day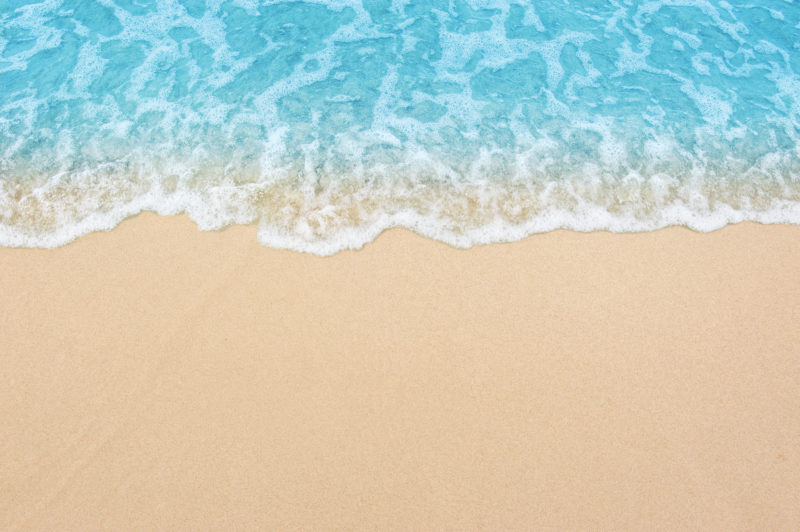 Until we can lay out on the white sands of our favorite beaches again, we can imagine we're there. Does the Maldives feel like its half a world away? Well it it, but thanks to these virtual tours it doesn't have to be.
Check it some amazing beach experiences here, and crack open a beer or glass of wine to celebrate the weekend, with these tours in mind. Each beach offers breathtaking views that may just make you forget you're not actually there soaking up the sun.
Check Out Some of the Coolest National Parks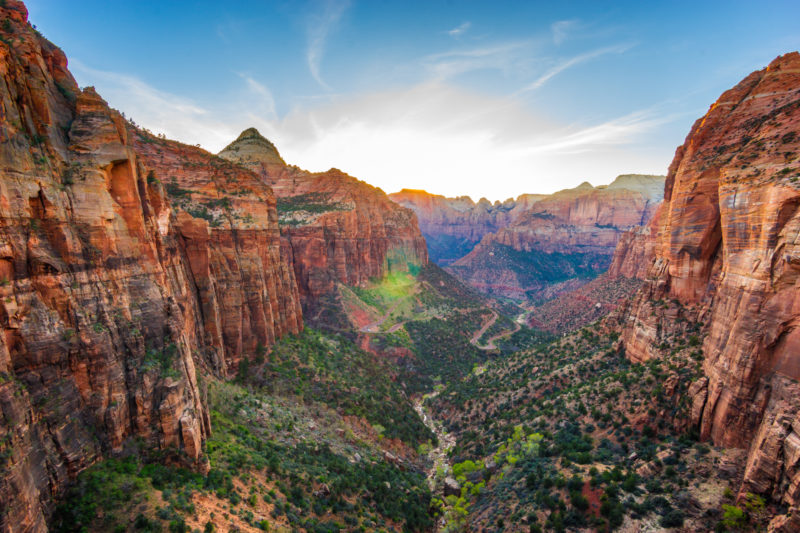 Google Arts & Culture and is offering 3D virtual tours of our nations best national parks, from Acadia to Zion. Complete with narration and an IMAX like experience, you will get plenty of inspiration to strap on your hiking shoes and check out the parks once life is back to normal. Check out some of Dave and Lisa's adventures here, since you know that Basic Travel Couple loves a good National Park hike and experience.
Hike the Great Wall of China
Walking along the Great Wall has been at the top of many #goals lists for centuries. Instead of actually having to walk this beast, you can enjoy it from the comfort of your laptop. This virtual tour spans six and a half miles of the wall, and you will find plenty of resources to learn more about this great wonder of the world along the way.
Just like in real life, you can take as much time as you need to do this hike, with a 360 degree experience, you will feel like you are truly in Beijing.
Check out this epic hike, here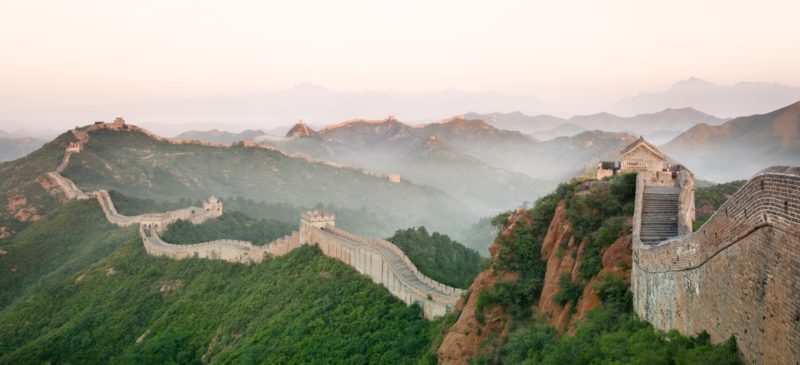 See the Rainforest
Even without the pandemic, this next virtual tour would be really awe inspiring. The 'Under the Canopy' project helps show viewers not only the beauty of the rainforest, but teaches the perils of the deforestation that the amazon goes under every year and it's subsequent environmental impact. The guided tour and voiceover is a great learning opportunity that will really make you feel empowered to think about your own carbon footprint.
Check out this project here
Take social distancing to a WHOLE new level in Space.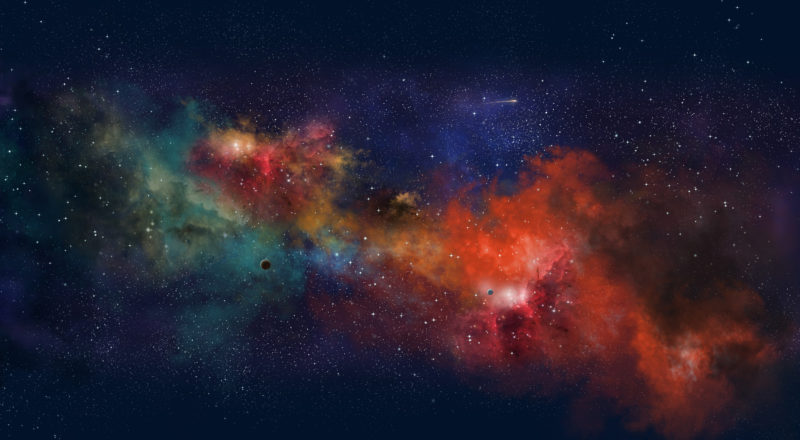 Some of the most humorous social media posts that I've seen lately are about the astronauts leaving earth to travel to space during 2020 and how it's such a great idea. You can totally step up your social distancing game and brag to your friends with a couple of these great experiences. For starters, here is an awesome 360 degree tour of Mars. You may never be an astronaut, but that doesn't mean you can't learn some fun party facts about space!
Go Deep Under the Sea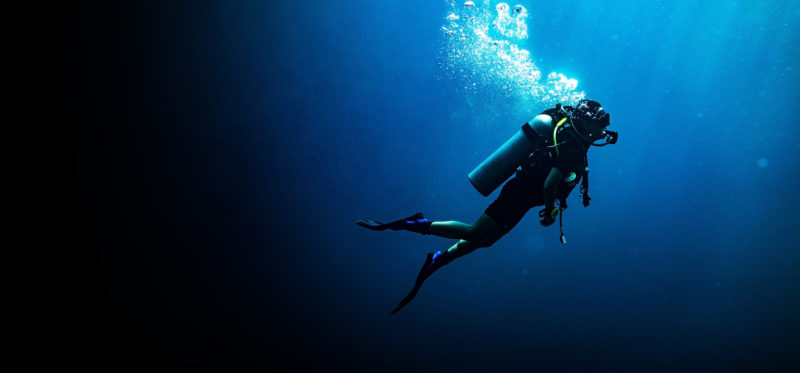 This resource from National Geographic shows off the best of the wildlife that our world's oceans have to offer. Deep sea diving is an awesome activity that can add a unique angle to your vacation. Unfortunately, this is a bit of a cost prohibitive activity and can be time consuming to gain a proper license. So, if you love the beauty of the ocean and you are okay with just seeing it virtually, this can be a great resource for you.
Take in Some Culture at a Museum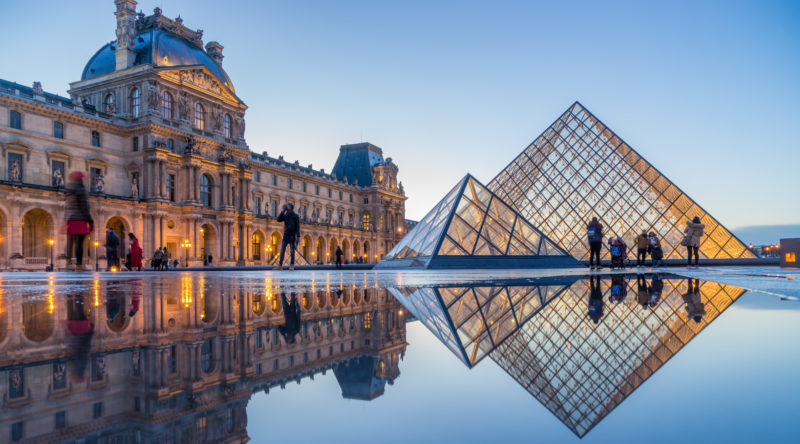 What is the worst part of going to museum? Were you going to say the people? If you were, you are correct. Yes, finally there is a way to enjoy some of the world's finest pieces of art and sculptures in your own home. One of the best offerings here, is the crown jewel of Paris, the Louvre. So go check it out for yourself, and see if what they say is always true. Do the Mona Lisa's eyes in fact do follow you around the room?
Basic Breakdown
This approach may feel a bit gimicky, but hey we are all just trying to do the best that we can? Do you think you would benefit from these virtual travel opportunities? Maybe just from daydreaming, or perhaps to research for when things get back to normal? Let us know in the comments below, or in our 4,500+ Member Basic Travel Facebook Group!
More Basic Reading