There is no denying that 2020 has been a challenging year for travel, among many other things. This was supposed to be the year that we travelled to 10 countries, and finally flew Emirates airlines first class on their A380! As you may have guessed, all of those trips made it to the chopping block. The tumultuous and frustrating task of facing travel disruptions was a journey in itself, but we learned a few key lessons that have made dealing with a flight cancellation or change easier.
All airlines have different policies in regards to travel disruptions, so I will not begin to cover all of those specifics. Instead, I will leave you with these travel disruption tips.
5 general tips that we have learned this year:
1. Know your Rights
Let's say you wake up to an email from your airline stating there has been a schedule change/cancellation. The best initial plan of attack for this travel disruption is to understand your rights as a consumer. 
The U.S Department of Transportation has a website with clear guidelines laying out who is entitled to a refund. These guidelines are based on different definitions of flight disruptions. The biggest takeaway: If an airline cancels your flight (departing/arriving in the US), you are entitled to a full refund.
We have had 6 different airlines cancel our tickets, and 5 of them have already refunded our money. Avianca is the only airline that has not provided a refund after a flight cancellation more than 6 months ago. This flight is protected by US DOT regulations and we are working on tip 4 to get a full refund to this day.
It is important to know that all airlines have different policies. In some cases, you can request a full refund if there is a schedule change of more than a few hours, or if your nonstop flight adds a layover. Reach out to the specific airline, or look up their policy online, to see if you have a case.
2. Timing is Key
As airlines rearrange their networks based on COVID restrictions and demand, expect lots of tweaks to operations and services. This will be especially unpredictable with the upcoming holiday season. Unfortunately, this means you should be prepared for the possibility of domestic flight cancellations, departure/arrival times changes, or added connections.
If there is a flight you know you won't be able to take, I recommend waiting until the last minute to see if the airline cancels or modifies your flight enough to make you eligible for a refund. Otherwise, if you purchased a basic economy fare (as we often do), cancelling a flight that is on schedule will be more difficult. If you're lucky, you will get a voucher or free date change, but will most likely not be eligible for a refund. I am not a patient person, but it pays off to let the airline make the first move!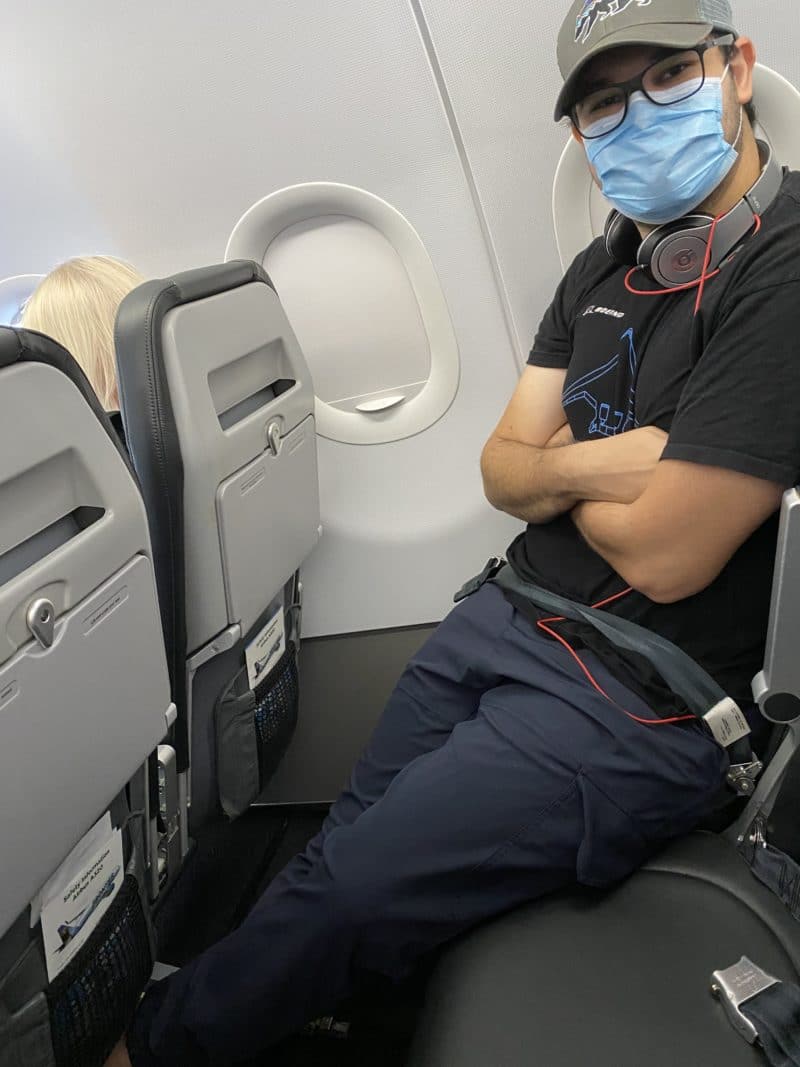 3. Don't Give Up!
When dealing with airline customer service lines, we live by HUACA (Hang Up And Call Again). There have been so many times that we have had better luck by simply calling back and speaking with a different agent about our travel disruptions.
Our most recent example was a flight from Miami (MIA) to Santiago, Chile (SCL) with American Airlines. Chile had closed their borders and we knew there was no way they would re-open by our scheduled departure. We contemplated waiting for a cancellation to get a refund, but we were also looking for flights to Tucson for a stay at Miraval. By chance, the two itineraries were similar in price (yes! that ticket to Chile was a steal ) and I decided to call AA to change our tickets to roundtrips for Tucson.
The first agent we spoke to was immediately reluctant to help. She told me that it was not possible to change the routing, only dates. She also stated that we were ineligible for a refund or voucher because there was no cancellation/change from the airline. I decided to HUACA, and to my surprise, the second agent was able to swap routes without a problem.
4. Additional Tools & Resources
There are some tools that you can use to improve your chances of a refund when the airline fails to provide it in a timely manner. Start by reaching out to the airline through any channel you can; Twitter, online chat, complaint email, etc. and always keep those receipts! Any interaction you have with the airline on a refund dispute should be recorded in screenshots. The more evidence of your attempts to resolve the issue directly with the airline first, the better.
If contacting the airline directly is not successful, you can escalate the issue by filing a DOT complaint here. The form takes a few minutes to complete and multiple travel blogs/forums have reported successful refunds after filing. The reason these DOT complaints tend to be successful, is because airlines are required by law to acknowledge them within 30 days and respond within 60 days.
This is by no means a guarantee that you will receive a refund, but it can certainly improve your chances. As I mentioned before, Avianca still has not refunded us for a flight cancelled more than 6 months ago. After a few failed attempts to reach them on social media platforms, I will be filing a complaint.
The last option is requesting a chargeback from the issuer of the credit card you used to purchase the ticket. Banks want to see that you have tried to resolve the issue with the airline before filing a chargeback request. This is where your screenshots from previous interactions with the airline, as well as a record of a submitted DOT complaint, could improve your odds of the bank accepting your request.
5. Be Mindful of Minimum Spend Requirements
Yay! You have a refund and it's all over now, right? Well, if you purchased the ticket with a credit card that you were working on minimum spend for, be careful not to fall below the threshold needed to keep the welcome bonus. For example, you get a $200 flight refund that was initially used to meet a $2,000 minimum spend. If you only met the minimum requirement, your post-refund spend is now $1,800.
Some issuers are strict about this and may claw back a bonus if a refund puts you under the minimum spend. We always try to spend a little beyond what's required to account for potential travel refunds in the future. If you do find yourself getting refunds that will put you below your minimum spend requirement, I recommend trying to make that up as quickly as possible to not put your offer at risk.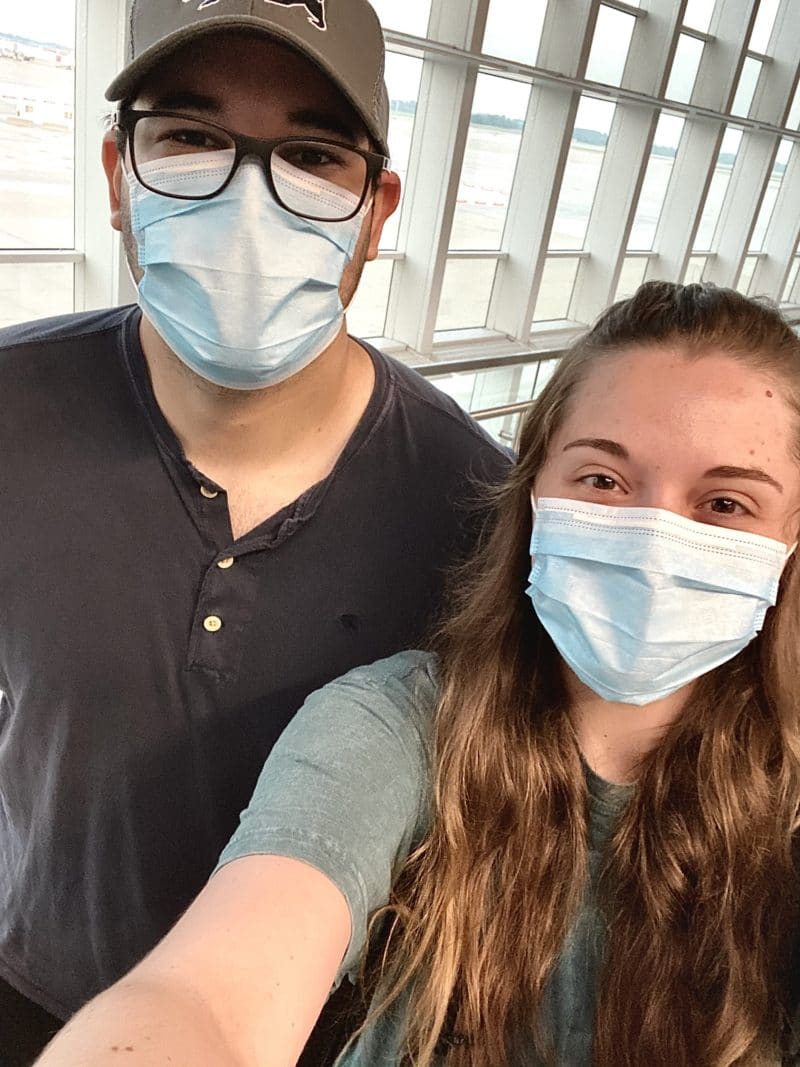 Conclusion
The main takeaway from all of this is that patience and persistence is a virtue when dealing with travel disruptions! During these unpredictable times, it is important to know your options for inevitable cancellations or changes. While it is time consuming, exhaust all of your resources to get any vouchers/refunds that you believe you qualify for.
New to Credit Card Rewards Points? Check out the BASICS Below!