One thing that has been frustrating over the last year is trying to figure out what to do with the free night certificates prior to them expiring. Thankfully the majority of the hotel brands have been pretty great about extending the expiration dates, aside from the IHG fiasco in December. Setting the stage for more extensions in 2021, Marriott came out of the gate strong!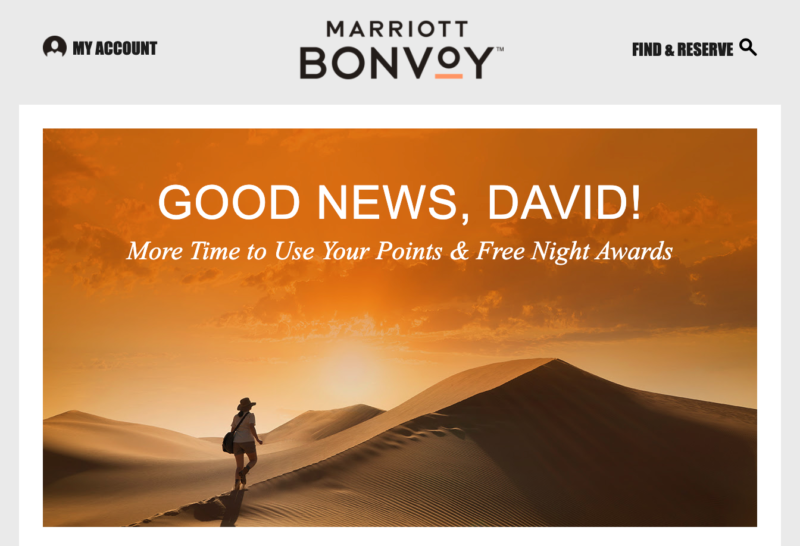 Free Night Certificate Extention
All eligible Marriott free night certificates will be extended through January 3rd 2022.
What makes a Free Night Certificate Eligible?
Free Night Certificates with an original expiration date prior to 2020 will not be eligible for the additional extension.
Points Expiration Extension
In addition, the Marriott Bonvoy points expiration is paused until March 31, 2022. At that time, your points will only expire if your account has been inactive for at least 24 months. It's really easy to keep points "alive" simply by making a purchase on any Bonvoy Co-branded Credit Card, earning points through a stay, or via any other 3rd party promotion.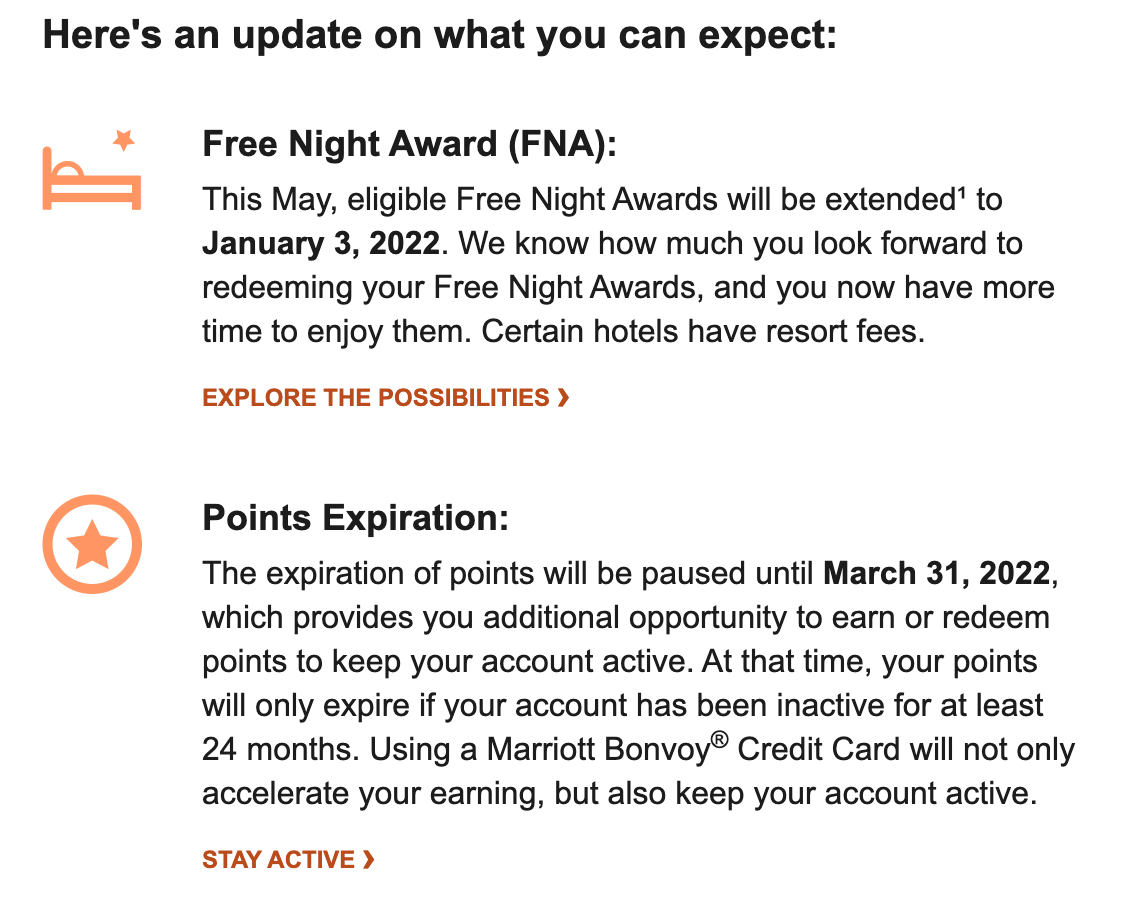 Basic Breakdown
This is definitely great news coming out of the Marriott Bonvoy camp. I hope that the other hotel brands follow suit and extend through 2022 as well. Typically, I try to find some creative redemptions for Free Award Night Certificates but with the summer expiration date looming, I was planning on burning them anywhere versus letting them expire. Now at least I'll have some additional time to get some value from the three I've got in my account right now.

Let us know!
Do you think the other hotel brands will follow along and extend? I'd love to hear from you down in the comments or over in the 4,900+ Member Basic Travel Facebook Group!
More Basic Reading