Using points for vacations is a thrilling feeling. Taking a vacation alone brings a great sense of euphoria, but getting that trip for free is an even better feeling! What about when we make points redemption mistakes? Believe it or not, there are plenty of ways to actually redeem our points for bad values. Or, even worse, transfer points into space where they are unusable, as I did a few years back.
What Did I Do?
A few years back, I was excited to take a short vacation to Puerto Vallarta for a few days. I had planned to do this with Chase Ultimate Rewards points. Generally, a transfer of Chase Ultimate Rewards points is very easy. You just log in, select one of the lists of transfer partners, and most points would be instantaneously on their way. Chase also offers occasional promotions, like 30% off on your transfer, making these some of the best moves you can make value-wise. Especially on short-haul flights. Avios, for example, uses a distance-based chart which makes a great redemption value, unlike American Airlines. Often you can come out better than booking through American Airlines directly!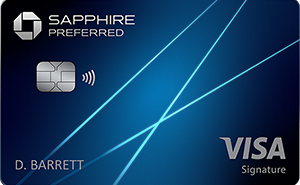 after you spend $4,000 on purchases in the first 3 months from account opening.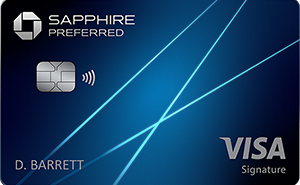 after you spend $4,000 on purchases in the first 3 months from account opening.
The points redemption I found was for around 40,000 Chase Ultimate Rewards points booking a ticket on an American Airlines flight (via British Airways Avios.) Once I logged online to make the transfer, the points were sitting in my Avios accounts within minutes. For whatever reason, I foolishly let the points move from my Chase UR account to my British Airways Avios account. I got sidetracked thinking I would come right back and book the award space. In the time that I was gone, this award space disappeared and I was unable to book this trip.
The biggest problem with this? Transfers for points redemptions are one way, and those points are unrecoverable back into your Chase UR account. So, unfortunately those points sat dormant and unused until I found a good option for them a little bit down the road.
How to Avoid This
One of the biggest rules of thumb in partner transfer travel is to get that award space on hold as you wait for the points to transfer from your accounts. For example, if you are booking award space on American Airlines, you often see a 5-day hold option available to you. If you hold a high elite status with American Airlines, you can also generally book the award space penalty-free. Lastly, you can get it refunded back to you should your plans change.
Generally, a partner transfer is an instantaneous move, and typically only takes minutes. Sometimes, however you can see this take longer.
One good move is if you can get a booking agent on the phone to assist you with this transfer they may be able to help you tie up the award space while you wait for the transfer.
If this does end up happening to you, you should make sure these points don't go unused by letting them expire, especially a good chunk like 40,000. Research the best ways to prevent this from happening. One of my favorite ways is using the carrier's online shopping portal, tied to my frequent flyer number.
Basic Breakdown
As bad as I felt at the time about my mistake, It happens to all of us in a way. We make bad moves where we could have received far more value, we let points expire, and we do what I did. Tell me, Basic Travelers, have you ever made a mistake like this?
More Basic Reading