Most people agree that the Marriott Suite Night Awards (SNA) are very YMMV. In theory, you should be able to book a room and apply an SNA to the stay in order to receive an upgrade. In practice, it doesn't always work out like that. To be fair, I have had some incredible upgrades internationally but the domestic Marriott properties often don't compare. On my recent stay at the Westin in Kansas City I attempted to use an SNA but was denied again. However, after a crazy turn of events ended up in the Presidential Suite!
Suite Night Awards (SNA)
A quick recap on what a Suite Night Award (SNA) is: After staying 50 nights with Marriott and earning Platinum Elite Status you're given a choice between a handful of benefits. Most people select the five SNA's given the rest of the options are not that great. You simply book a stay with points or cash, then edit the reservation and select the option to apply a SNA. The hotel will notify you via email prior to check-in if you have been awarded the upgrade.

Buffalo Bills Mafia heading down to Kansas City
This is the football game that I circled on my calendar when the NFL schedule was released. I hadn't visited Kansas City yet and the fact that the game was scheduled for Sunday Night left plenty of time to explore a new city. Using Points & Miles, I was able to get the cost of flights for Lisa and me down to $22.40!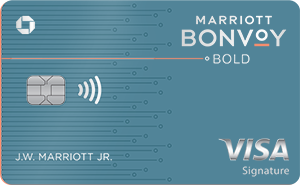 Marriott Bonvoy® Bonus Points
after you spend $1,000 on purchases in the first 3 months from account opening.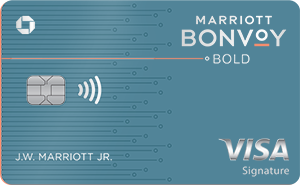 Marriott Bonvoy® Bonus Points
after you spend $1,000 on purchases in the first 3 months from account opening.
Westin Kansas City at Crown Center
I decided to book our hotel at the Westin Kansas City at Crown Center based on the location and value when redeeming Marriott Rewards. The total cost per night averaged $300 or 30,000 Marriott Bonvoy Points. Alternatively, it's possible to use a 35K Marriott Bonvoy Free Night Certificate per night which I opted to do. The tax came out to $1.78 per night!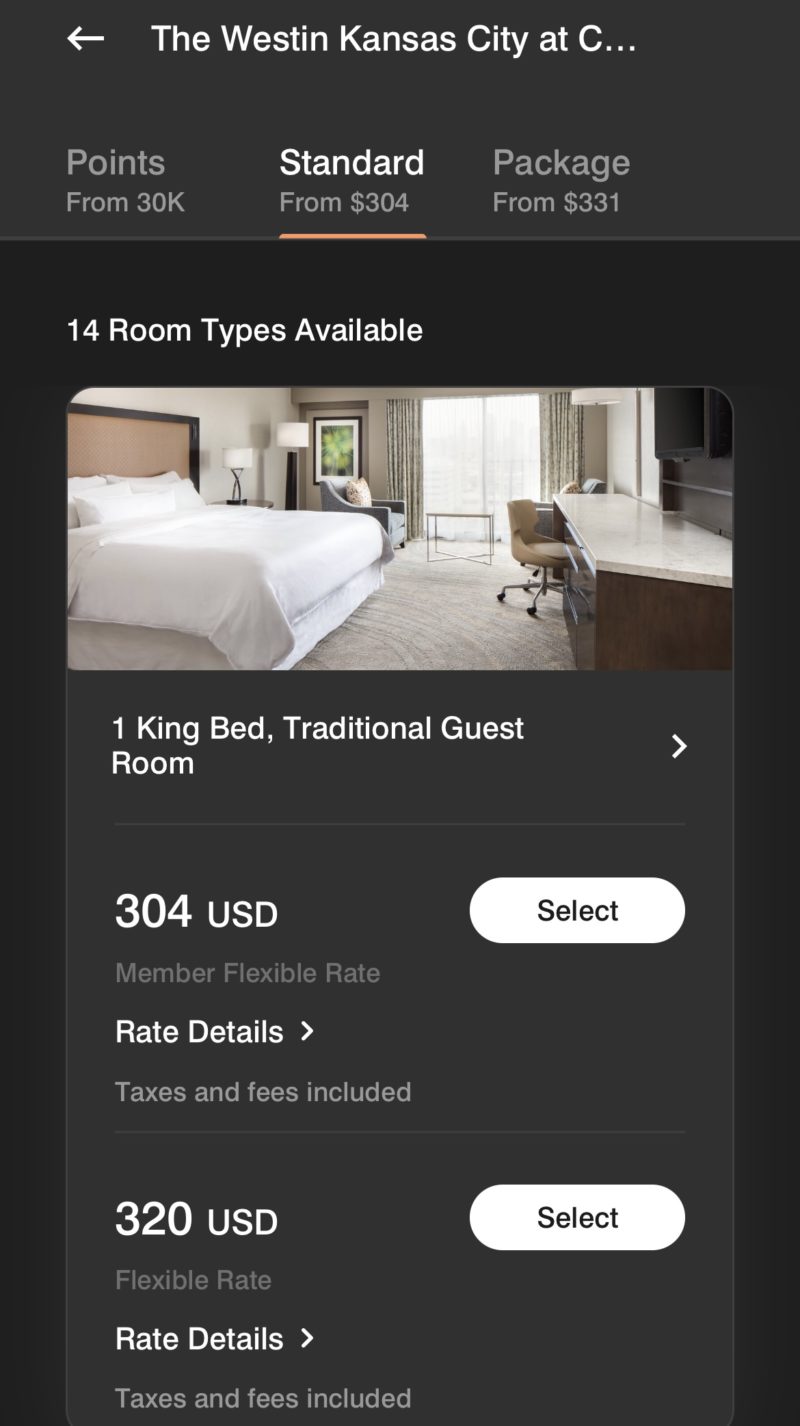 Applied the SNA's to the Stay
After reserving the room, I went in and added the SNA's to my booking. There were a few options to choose from that would be more than suitable for Lisa and me. Unfortunately, I received the dreaded email from Marriott a few days before heading down to Kansas City that my SNA request had been denied.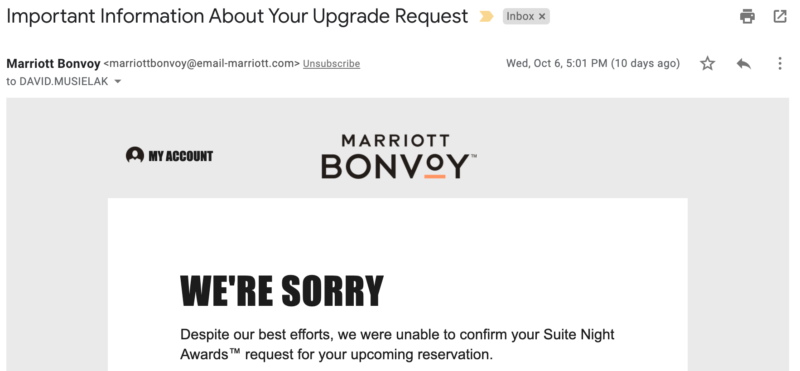 Checking into the Westin Kansas City at Crown Center
I checked into the Westin Kansas City at Crown Center without any problems. In fact, I was able to check-in early at 9am which was great. I went on with my day trying out some delicious Kansas City BBQ and attending a Buffalo Bills Backers Kansas City event at Taps on Main. It was turning out to be a great day, despite the SNA not being granted. Then I received a phone call and text message from the Westin.
Sorry thought you were the Buffalo Bills Chiropractor
The associates I spoke to at the Westin told me that they mixed up my reservation at check-in with the Buffalo Bills Chiropractor, Dr. Musial. The Westin representative explained that I was currently in a room on the Buffalo Bills player's floor and would need to be relocated due to the league policy. At this point, I'm pretty excited about the chance to meet the players and am considering seeing how far I could drag out this chiropractor impersonation!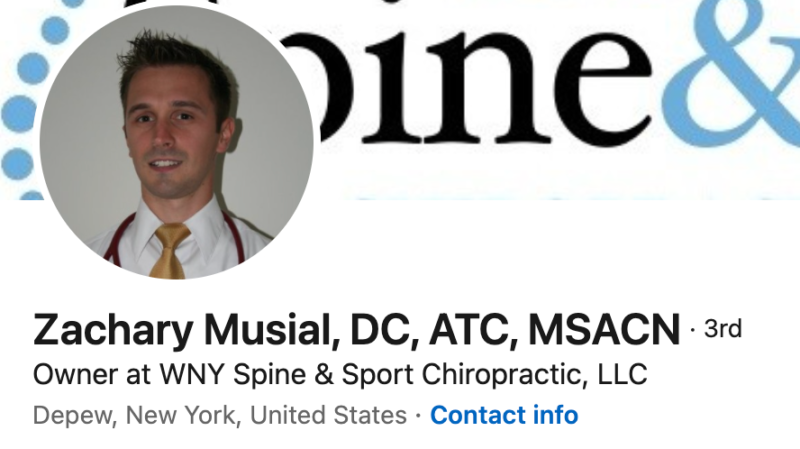 Back to the Westin
Lisa and I headed back to the Westin to switch rooms. I threw in the fact that I was already denied a SNA upgrade but would still love the chance to experience one of the rooms I tried to select earlier in the week. The representative assured me that I'd like the new room, number 1814. We headed up to our old room and ran into the backup Buffalo Bills Tight End, Tommy Sweeney on the way.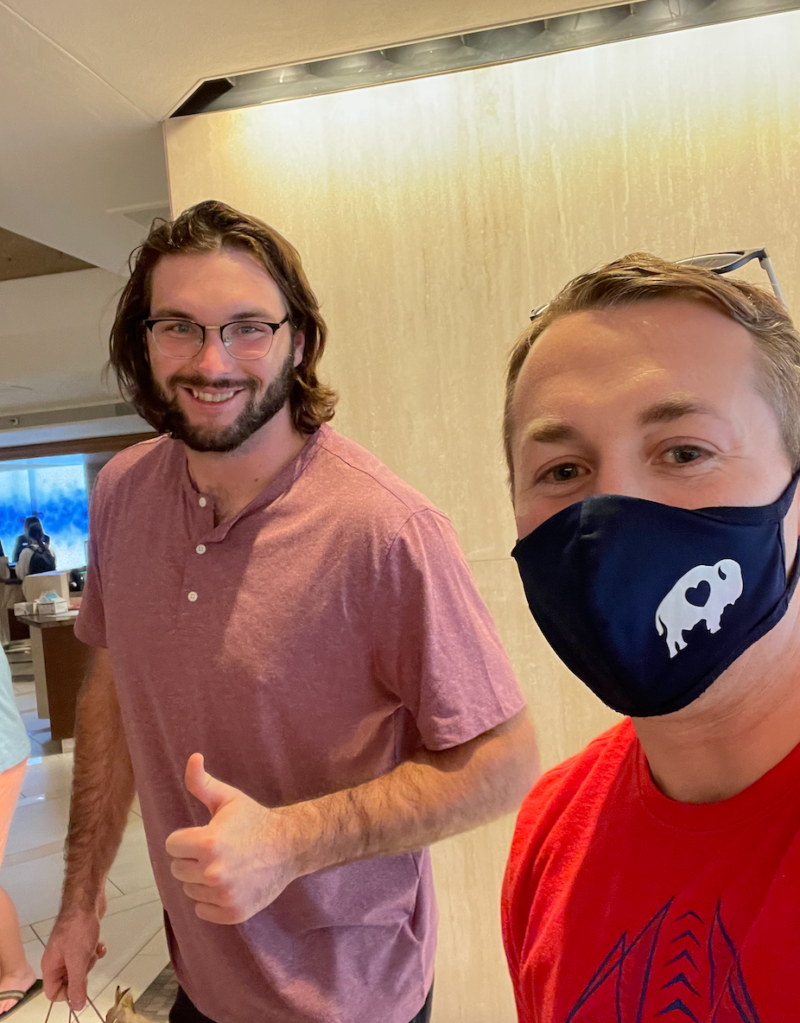 Room 1814
What they didn't tell me at the front desk is that room 1814 would be so hard to find! We walked up and down the hallway but there was no room number listed 1814. At the very end of the hallway, the Presidential Suite stood alone with no room number. Could it be that 1814 is the Presidential Suite? Watch below to find out!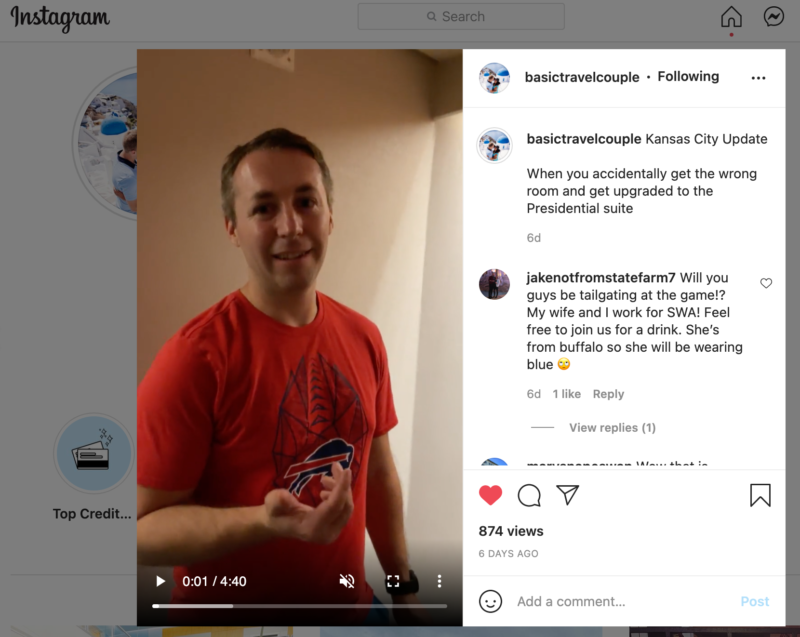 Click here to watch the full Video via the Basic Travel Instagram!
Presidential Suite ~ Room 1814
This room is by far one of the best rooms I've ever stayed in! Some of the highlights include:
2,650 Square Feet
3 Bathrooms
2 Bedrooms
Dining Areas
Full Bar and Kitchen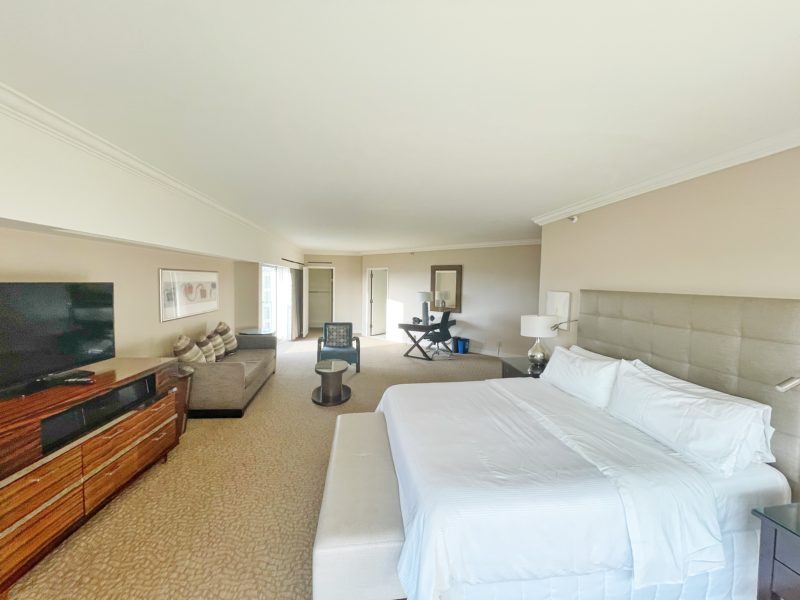 Basic Breakdown
What a dilemma we faced after receiving that upgrade! It was so awesome I couldn't decide on whether to spend time in it or explore more of Kansas City which is not a bad problem to have. This is definitely one of the crazier situations I've encountered on the road. A presidential suite, delicious Kansas City BBQ, and a huge Buffalo Bills win Sunday night will make this a memorable weekend for many years to come!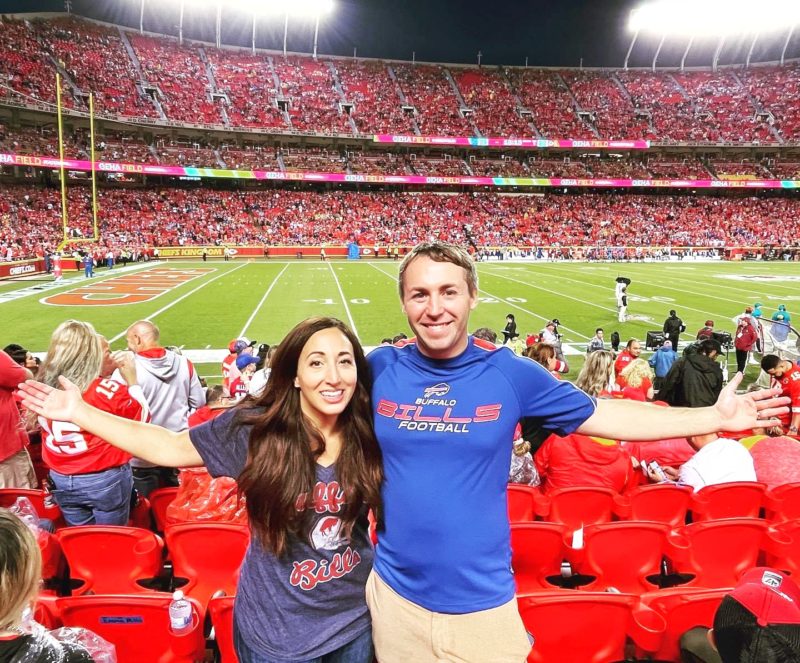 Have you had a similar experience with a mistaken identity at a hotel?
More Basic Reading