Spooky season is right around the corner, Basic Travelers! We often think about great places to visit for the wintertime, summer vacation, birthdays, etc. What about Halloween? It seems to get little love on the travel planning front. Fear not! As we have compiled a few towns and locations for you to fully get your scare on. It's not too late, either, with great airfare deals still going on.
Safety Concerns
COVID is still a very real concern this fall, so if traveling this year is not an option for you this could be an excellent head start next year. If you are attending any events this year make sure to take the proper precautions with social distancing and masks. Even outdoor events carry some inherent risks of spreading, so check ahead on what restrictions are in place for events.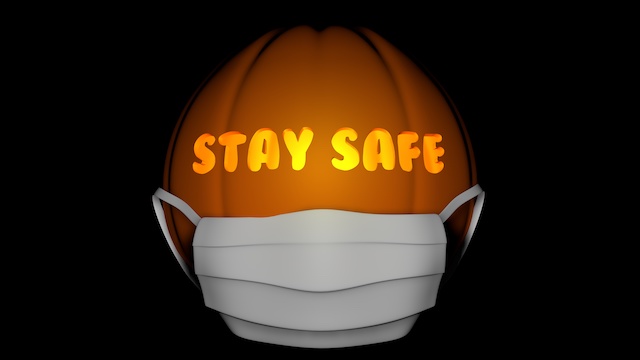 Cheap Getaways
Whether you want to fly or drive to a spooky Halloween, we always recommend getting a Basic Travel Credit Card to utilize those points and miles for free travel. Whether you are looking for a cashback card to cover fuel and snacks, or a hotel card for the best places to stay for free, we have you covered. Depending on where you are heading, we compiled a list of the Best Hotel Credit Cards right now with enticing bonuses to give you multiple free nights.
Now that we have safety, and costs covered, let's dive into it!
Here are 9 of the best places for you to spend a Spooky Halloween on the road:
1. Fremont Street, Las Vegas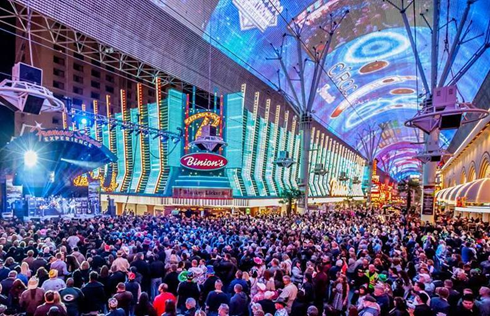 Most people know about the Vegas strip, but if you are looking for a change of pace look no further than Fremont Street. Fremont was home to some of the original Vegas casinos and attractions and is now home to the world's largest LED ceiling. During the Halloween season, Fremont Street turns into a monster party! Las Vegas in itself is a great and exciting city, but on a holiday like Halloween, It's even better. Halloween in Las Vegas is so much but you will want to keep the children at home. Vegas is especially adults-only during Halloween.
2. Salem, Massachusetts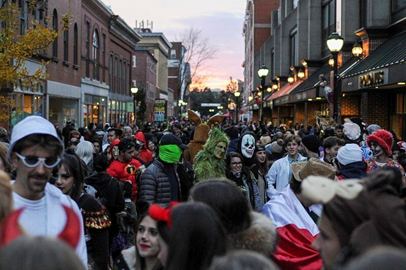 Salem is the home of the famed Salem Witch Trials in the late 1600s. It is known for its spooky hysteria and small-town vibe during the month of October. This month-long celebration includes haunted happenings, seances, vampires, and more. If you are a Hocus Pocus Fan, you can even visit many of the homes to get some spooky photos. Enjoy wandering the streets of Salem to sneak pictures of The Salem Witch House, Allison's Mansion, Dani, and Max Dennison's house and so much more!
3. Croton-On-Hudson, New York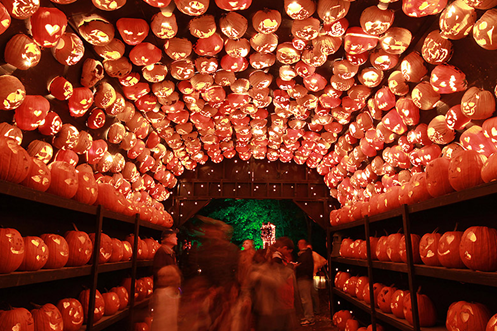 Over 10,000 hand-carved jack o' lanterns are here depicting a variety of images. These illuminated pumpkins set against the mysterious backdrop of Van Cortlandt Manor's 18th-century buildings. If you love Christmas light displays, you will love the Halloween version of this hallowed tradition.
4. New Orleans, Louisiana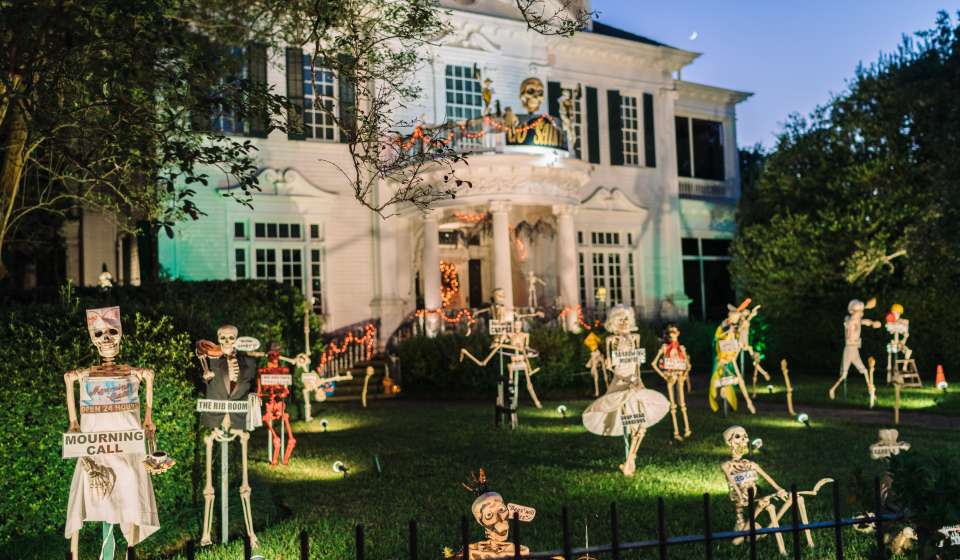 Most people know New Orleans for it's celebrations and voodoo traditions. The Krewe of Boo is also one of the largest parades around. If you need a break from Mardi Gras, and you love New Orleans, try it at Halloween! Taking place in the city's famed French Quarter, the Krewe of Boo features some of the coolest fiberglass floats you'll ever see in a parade. Pair this up with the fact that New Orleans can be spooky just in general, and you will have yourself a Great Spooky Halloween!
5. Estes Park, Colorado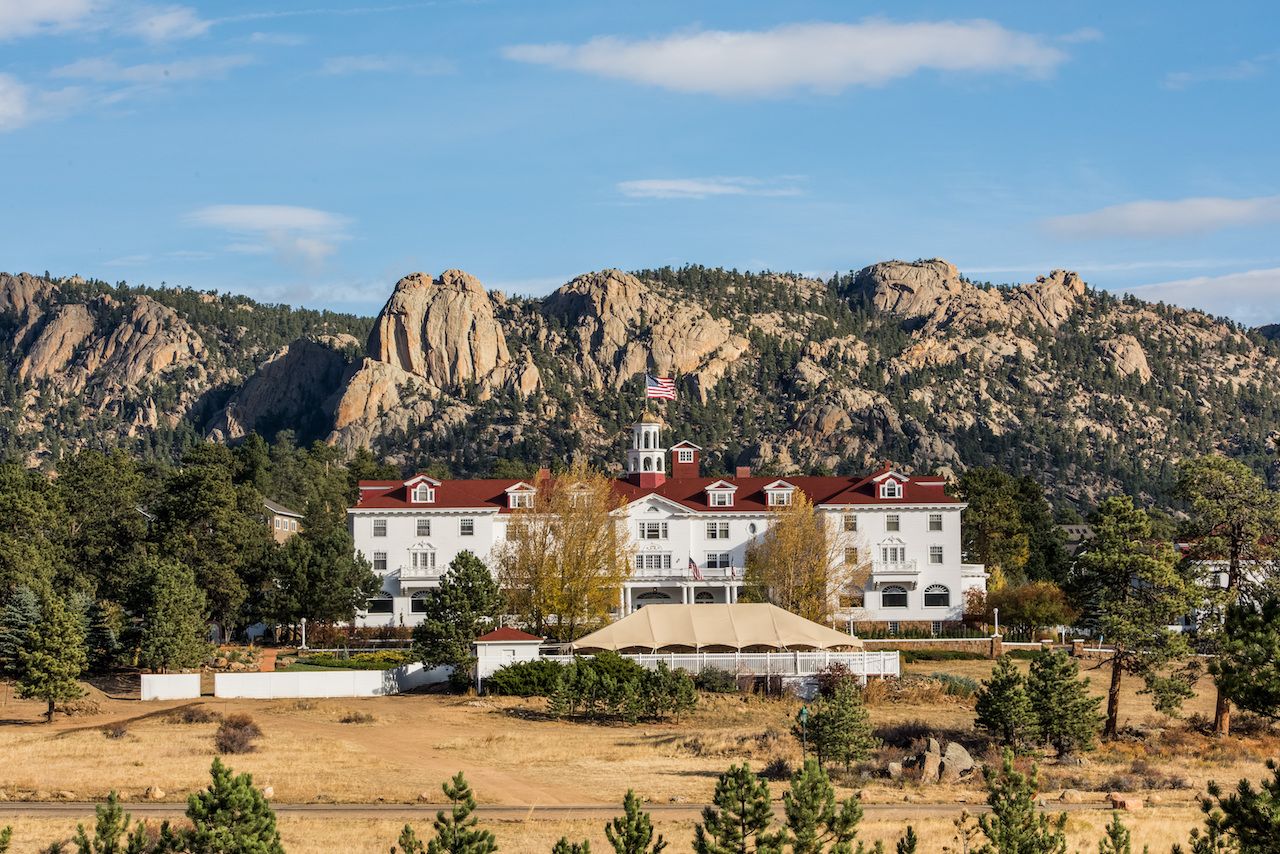 If you enjoy Steven King Movies, then Estes Park's Stanley Hotel is for you. Estes Park is the inspiration behind Steven King's 'The Shining' and is one of the top 10 hotels in the United States. There are events on Halloween, including the 'Shining Ball' on Halloween night. During the Shining Ball, the main street through town (Elkhorn Avenue) is closed from 5-9 pm. This allows for kids, adults and pets gather to trick or treat at the shops. What I enjoy about Estes Park is the whole community comes together to provide candy for shops to hand out for trick-or-treaters. You can find more information at Estes-park.com
6. Oaxaca, Mexico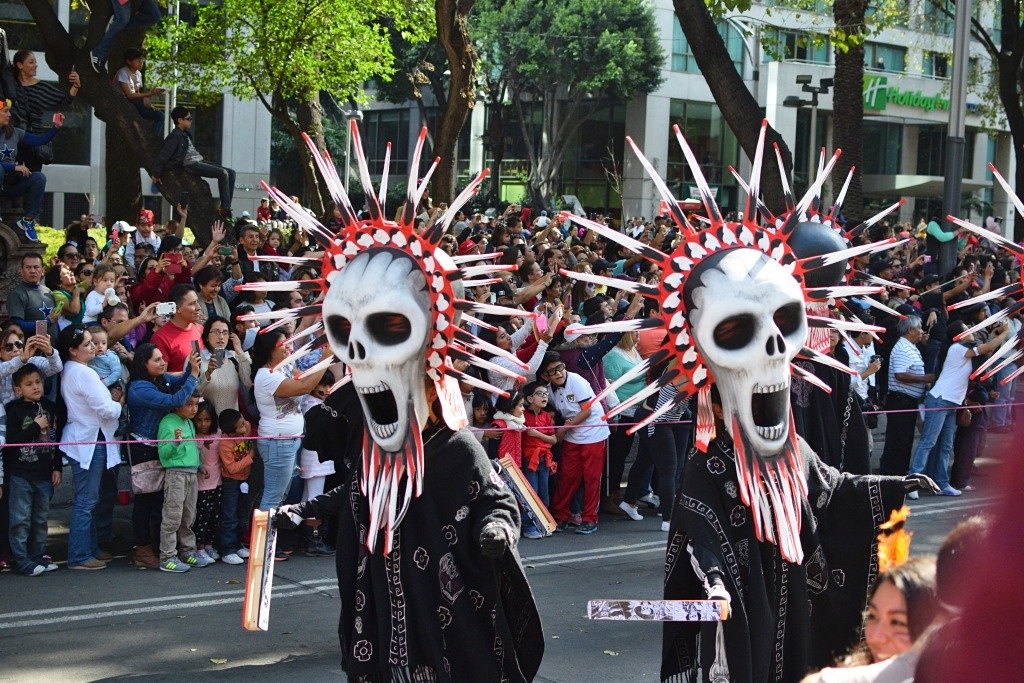 Dia de Los Muertos, an annual 3-day festival held mainly in Oaxaca, is related to Halloween…but not really. Sure it falls on the same day and same timeframe. However, this is a long-held tradition of bringing respect and honor to deceased family members, in costumes. So maybe it is not your traditional Spooky Halloween, but an experience all the same.
7. Disney World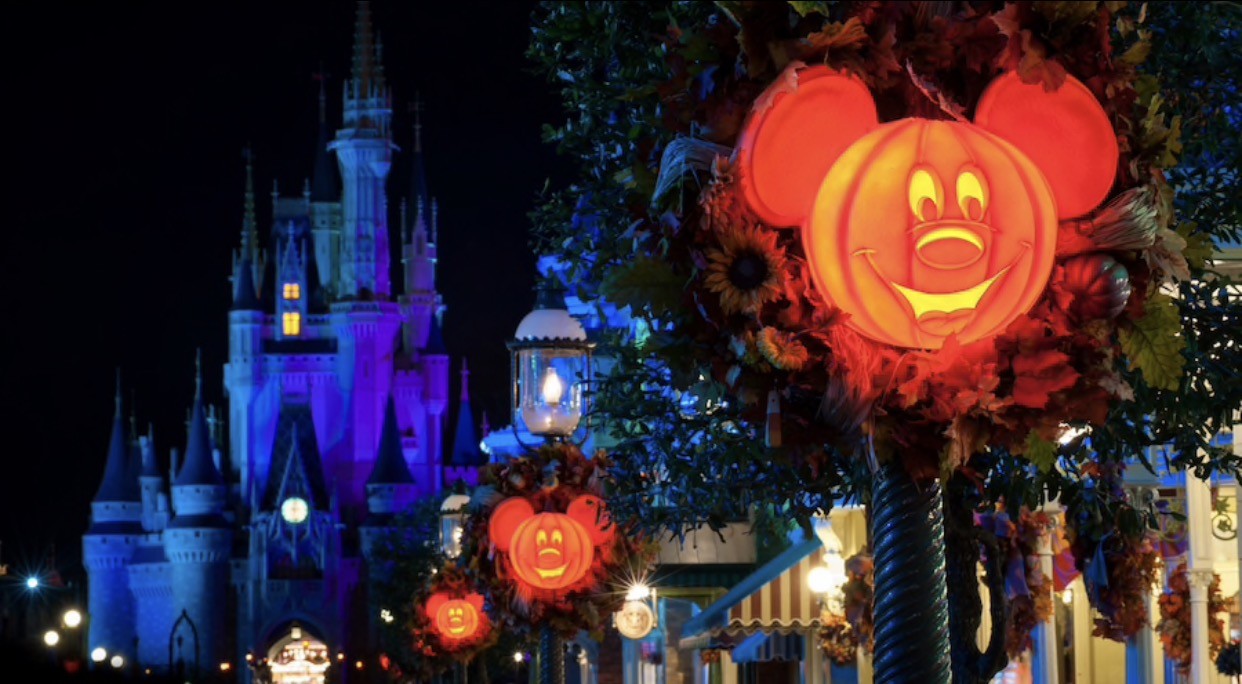 For a more family-friendly Halloween (think anti-Las Vegas) Disney World in Orlando, Florida is a great option. Events take place at the Magic Kingdom park during the entire month of October. Be sure to check the revised schedule for 2020 with COVID restrictions. The whole family will also enjoy Mickey's Not-So-Scary Halloween Party and parade each evening.
8. Drive-Through Jack-O-Lantern Spectacular
If you are close to Rhode Island, a nice drive-through Jack-O-Lantern Spectacular at Roger Williams Park Zoo will be sure to keep you socially distant in your car. Tickets are sold in half-hour increments for nightly drive-throughs. The hours are from 6:30 pm to 11:00 pm with gates closing at 10:30. You can purchase tickets on their website here.
9. The Haunted Forest at Becker Farms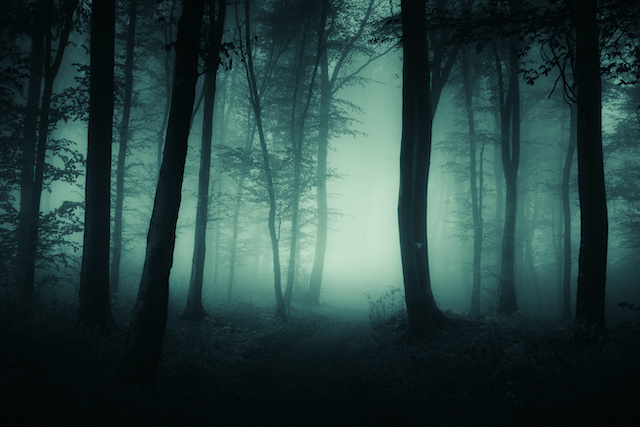 We can't forget our local Buffalo, NYers. If you are interested in a Haunted Forest Drive Through, then look no further than Becker Farms. For more information, you can check out our latest review of Apple Picking, which includes snippets of information for the haunted forest drive through. You could even rent a cabin for the weekend and spend a socially distant weekend here.
---
Don't quite need Airline or Hotel credit cards just yet? If you are looking for a Cash Back Credit Card, 0% intro APR or a Balance Transfer Card, we've got you covered with our Top Credit Card Offers.
---
Basic Breakdown
Whether you live on the east coast, west coast, or somewhere in between, there is surely somewhere for you to venture off to for a Spooky Halloween. We hope this list gives you some unique ideas for the times we are living in. Have you ever traveled for Halloween? What is your favorite location, or where would you like to check out? Let me hear from you down in the comments or over in the 4,000+ Member Basic Travel Facebook Group!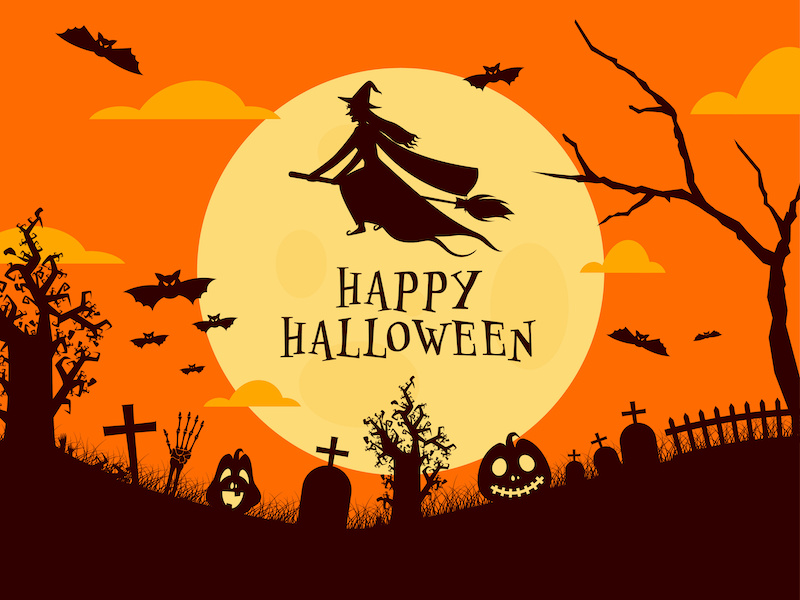 More Basic Reading