I just came across this killer deal for new RedCard subscribers which blows my mind. All new Target RedCard subscribers can earn $40 off of a $40+ purchase coupon. It's really simple and takes only a few minutes to earn the coupon which I'll break down below. This offer expires on December 12th!
What is a Target RedCard?
There are two different versions of the RedCard – a Credit Card and a Debit Card. Both of these options come with a variety of perks, including the $40 off of a $40 purchase coupon.
What are the Target RedCard perks?
The Target RedCard comes with a variety of perks including:
5% off of most items at Target
Free shipping on most items at Target
Exclusive offers, including special deals on select items.
An additional 30 days to return items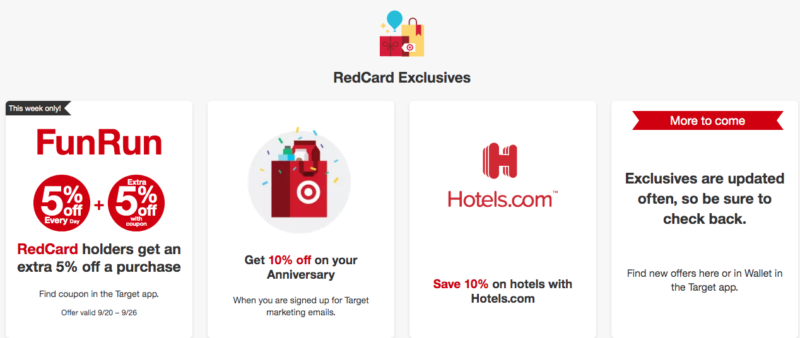 The Target RedCard Offer
This is one of the easiest promotions I've found for FREE money. There is only one step required in order to receive the $40 off of a $40+ purchase coupon. The step is – Open a new Target RedCard account! This can either be the Credit or Debit version. Since I'm trying to get under 5/24 in order to qualify for some of the other Top Credit Card offers out there, I went with the debit option. The whole process took me less than ten minutes.
Click here to be taken to the Target RedCard Promotion Page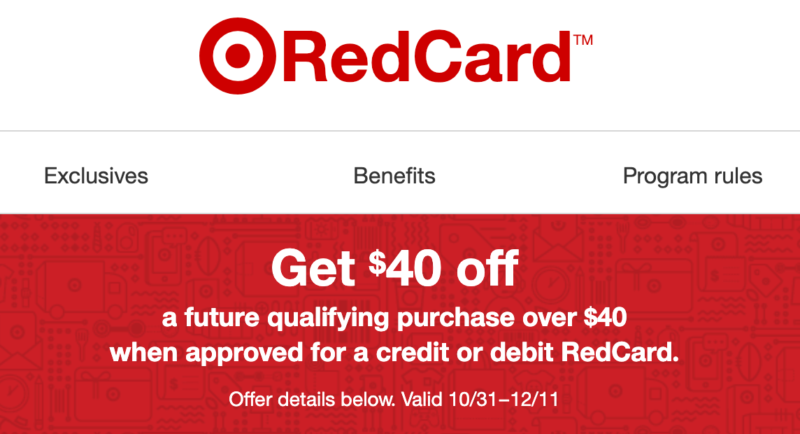 What am I going to buy with my $40 coupon?
That's a great question! I'll be sure to post in the Basic Travel 101 Facebook Group what I end up purchasing though. Maybe a gift for Lisa with the holidays coming up around the corner?? We will see if she actually reads my articles…
When does the promotion end?
This promotion ends on December 11th, 2021.
Are you going to take advantage of the Target RedCard $40 promotion? I'd love to hear from you down in the comments or over in the 6,000 + Member Basic Travel Facebook Group!
More Basic Reading