When you travel the world for an extended period of time, It is always a good idea to have a travel insurance policy. Also worth noting, however, are some of the features of your metal card sitting in your wallet that you are already paying for. Enter the Chase Sapphire Reserve, which is a like walking travel insurance policy in so many respects.
This card is often compared to cards like the Amex Platinum for instance to go to head-to-head for favorite card features. Typically the major card benefits jump out as the biggest attention catchers, such as the Annual Travel Credit & Lounge Access, for instance. The travel insurance policies are the big winner in my book, especially giving me the piece of mind on an extended 12-month trip that I took.
Primary Rental Car insurance
The key here is the not all cards offer PRIMARY rental coverage, but rather SECONDARY coverage. f you want a comparison (also a major premium card) the AMEX Platinum only offers secondary coverage. The difference here between the two is the secondary coverage only kicks in excess of what your primary coverage will pay (think State Farm, Geico, Allstate etc.) Additionally, another advantage to having the primary coverage, is that you don't have to report this back to your main insurance and worrying about your premium increasing due to any damage or accident.
Trip Cancellation & Delay insurance
On a long enough timeline traveling, especially on an extended trip, carrier delays will happen. Luckily, on any major delay (Chase defines a major delay as 6 hours or more) Chase will cover up to $500 on a trip delay and up to $10,000 on a cancellation. The trip delay should easily be enough to cover a cheap airport hotel and a few meals, and possibly some essentials for the night.
For the cancellation portion, on your own or the carrier's behalf, these need to be from a list of "approved reasons" such as: loss of life, accidental injury severe weather, jury duty, or a change in military orders. If your trip meets any of these qualifications, you'll be reimbursed for any non-refundable reservations you made.
Emergency Medical & Dental Service
Something we want to never think about happening on a trip is sustaining an injury that requires some sort of hospitalization or dental service. Chase will cover you for up to $2500.00 for out of pocket costs, after your primary insurance kicks in. Some caveats are that you must be at least 100 miles from home and the trip must last between 5 and 60 days. I actually had a chance to put this policy into effect first hand when I got into a motorcycle accident in Thailand. I had no medical coverage, so thankfully this bailed me out. It was not a large purchase by any stretch ($250 for TWO hospitalizations and another $50 for medical supplies) but Chase covered all of it! Also, go Asia for cheap and efficient healthcare!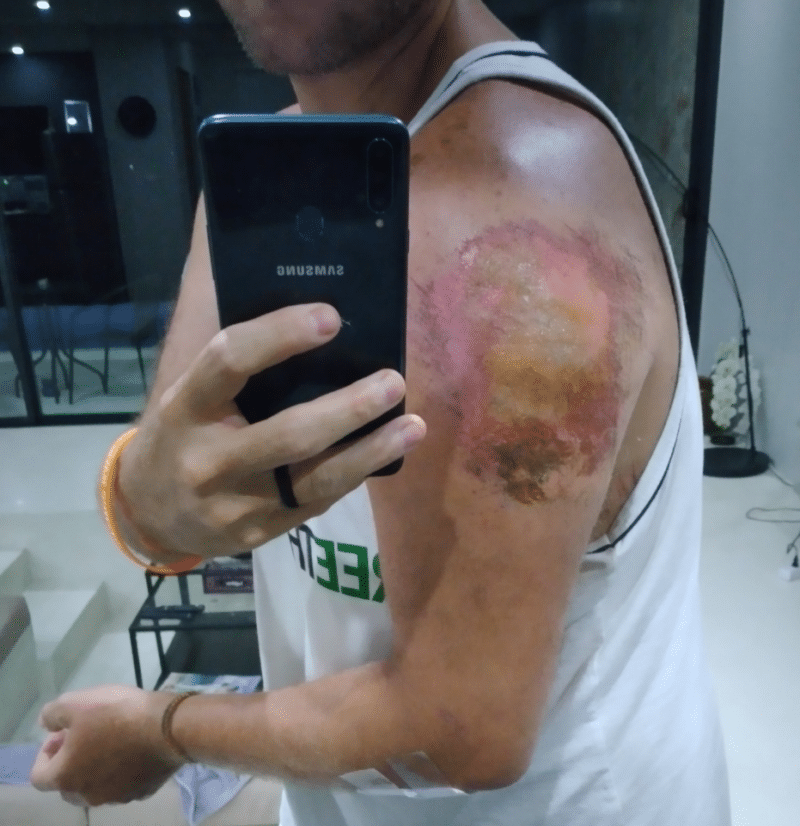 Airline Lost Bags
For any carrier that you paid at least a portion of your ticket on (even just the taxes and fees) if the airline loses your luggage, they will reimburse you up to $3,000 per person, per trip. This is a very generous policy, that hopefully you will ever need to use. The last thing you would ever want to lose and deal with on a trip is lost luggage, but at least you have the peace of mind to skip the insurance policy most carriers put in the checkout process when you purchase a ticket.
Purchase Protection Insurance
A very under rated benefit of the CSR, is in the event of a lost or stolen item that was "out of your control" Chase will cover losses and repurchasing of the item. I don't know why this is not a more talked about item, because as long as you purchased the retail item on the card, and you have the receipt, Chase will generally cover it after a review period. I personally have taken advantage of this several times. One was with a pair of headphones I left on a bus in Italy, and another was an incident where I had a camera lenses stolen out of my open backpack. Both times I was able to provide a receipt and Chase covered the re-purchase. This benefit has a $50,000 annual coverage limit, which is an insane amount, but should give you full security on all of your major purchases.
This is one of the few features that you do not need to be traveling for to take advantage of, you can do this even if you bought the purchase in your home town. My recommendation is every time you make a semi large purchase, take a picture of the receipt, just in case!
Basic Breakdown
It's still a good idea to explore a general travel insurance policy, as the CSR has it's limitations over a general policy. Check out Lisa's article on this
What is your absolute favorite travel card? I'd love to hear from you down in the comments or over in the 4,000+ Member Basic Travel Facebook Group!
More Basic Reading