Sometimes the points world takes us to funny places. You never know how your points may be able to work for you in an unexpected way. A while back we moved apartments. While we didn't need a large moving truck, we also didn't have a willing friend with a truck either. Enter the depths of my creativity. I've always been pretty good at finding creative solutions for money-saving. I have to say out of all of those kinds of stories, this is one of my favorites! Using a rental car to move for free is just one hack I've used in the past to create some cost-savings.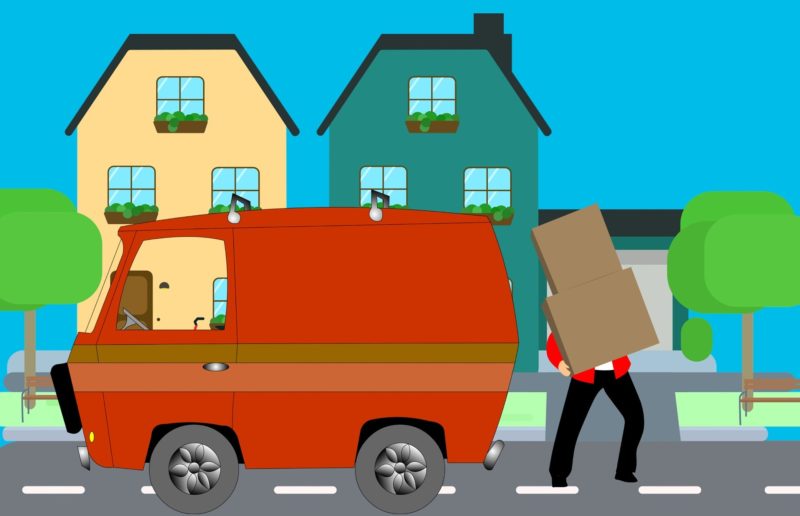 The story

During this time, rental truck rates in Dallas, TX, from a company like U-Haul, would have run over $130. This is not the base rate but would have been accurate if you included insurance and gas. We have all been there in this situation. In my experience, renting a moving truck is never a quick process. First you have to check for damage. Second, the line is usually very long. Third, they will try to get you on extras like 'rental insurance' (which you can avoid with one of our top credit cards that cover these fees). All in all, it is a less than desirable experience.
After taking a thorough look at my 1 bedroom apartment situation, I realized something. Since most tangible items had been taken away already, I might be able to avoid getting a moving truck and doing it myself.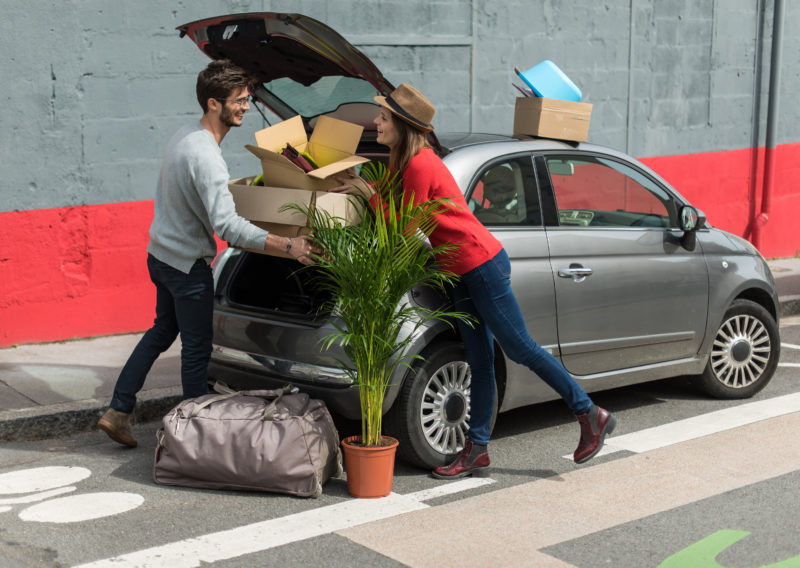 How I did it
At the time, I traveled fairly regularly for business. Therefore I had a pretty nice stash of Hertz points. With only 500 points needed for a one-day rental, I thought it was a good use to pull the trigger on it. After all, moving is very expensive and every dollar saved counted. To be fair, I could have also done this in cash, for about $40. Still far less than what was needed for a moving truck for the day.
After a quick 10 minute trip to Hertz, I was on my way with the largest vehicle I could get my hands on. Thanks to my Hertz status at the time, I had access to the "Five Star / President's Circle" lot of cars. This typically yields itself to a wider variety of choices.
I was very transparent in my intentions. Management at this particular Hertz location sincerely appreciates surveys. So, in an exchange for one, they helped me with the biggest truck they could find. This is not the first time that has happened. So next time you rent a car, it never "hurts" to ask. (Terrible pun)
In all fairness, this would not work for all situations. If you were moving from a big house you would most certainly need to rethink your strategy. Again, transparency could be key in these situations. Sometimes, rental agencies have sprinter vans similar to what you would see at a U-Haul.
Basic Breakdown
All in all, this trip cost me about $20, for the gas needed to refill the truck (not much).
Everyone is always looking for that friend with a truck, usually in exchange for pizza and beer. Next time, with a little strategy, perhaps you can be your own best friend in this situation. Rental cars don't only have to be for out of town trips!
Do you have any crazy stories like this where i used a rental car to move for free to save money? Did out of the box thinking help you save you money? Let us know below, I'd love to hear from you down in the comments below or over in the 4,000 + Member Basic Travel Facebook Group
More Basic Reading