As travelers, we have more choices for booking accommodations than ever before. From booking direct, to Airbnb and a myriad of different apps it can all be a little overwhelming at times. As a Basic Traveler, I try to look for the best situation for whatever city or country I am going to. 
The Basic Debate
The world we live in today provides a new frontier of traveling. Gone are the widespread travel agents who arrange everything for you. Now we live in the world where we can hop onto a website or app and book a property within minutes, without having to incur any extra cost. This debate lies in what trip you, the traveler wants to take.
If you are a business traveler, you are going to want little more than a quick transaction, and a comfortable bed. Preferably, near the site where you will be traveling to work.
If you are a vacationer, it can be broken down even further. Trips that revolve around adventures, like hiking or exploring where you plan to be out all day every day, tend to only require basic accommodations to come back to.
Honeymooners, or couples looking to get away on a vacation to not lift a finger, generally trend towards a hotel resort property. These levels of accommodation are generally the most expensive of the different kinds.
Backpackers, who are looking for the cheapest possible vacation (usually to allocate to more drinking money) are happy to settle for hostels, or shared accommodations, like college style dorm rooms. Often, you find many solo travelers in this genre and it doesn't always make sense to eat the entire cost of hotel when you can find a much more basic set up.
Let's break down the pros and cons of each!
Hotels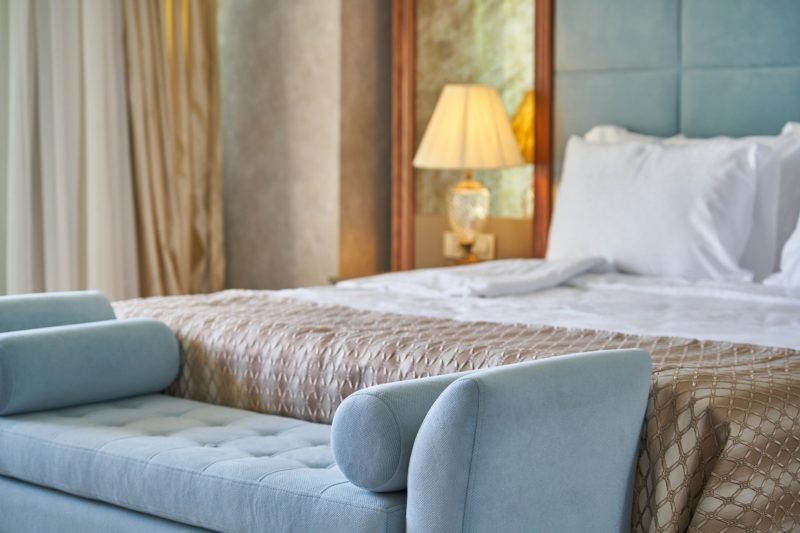 Major chains like Hilton, Marriott and Hyatt usually make up the majority of these bookings as they are the most well known. These chains provide comfort, and familiarity and give you the opportunity to earn status and have more perks every time you travel. Don't be afraid, however to search local small independent properties, as there are many cool options out there!
Pros
You know what you are going to get
Unlike with Airbnb (which tries to do it's best to list amenities) you get a guarantee with a hotel and they will fix it should anything go wrong you can always just call down to the front desk. Hotel chains should also provide some comfortability and reliability worldwide. For example, you should know when you book a Hilton Conrad hotel in any location, that you are getting a great luxury experience and brand reliability.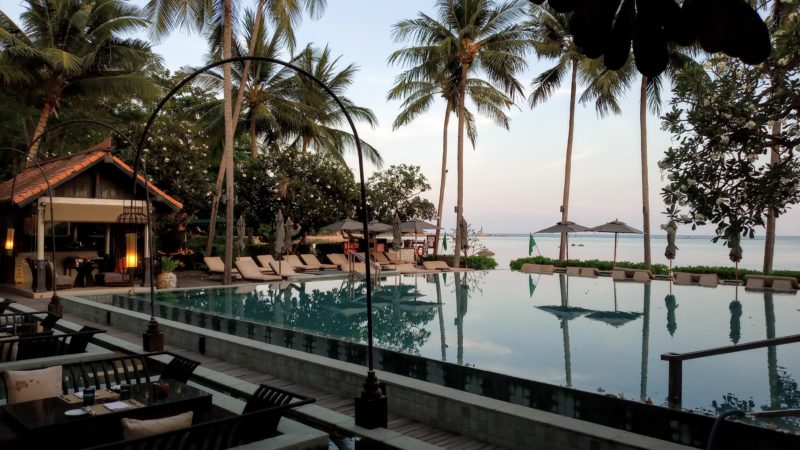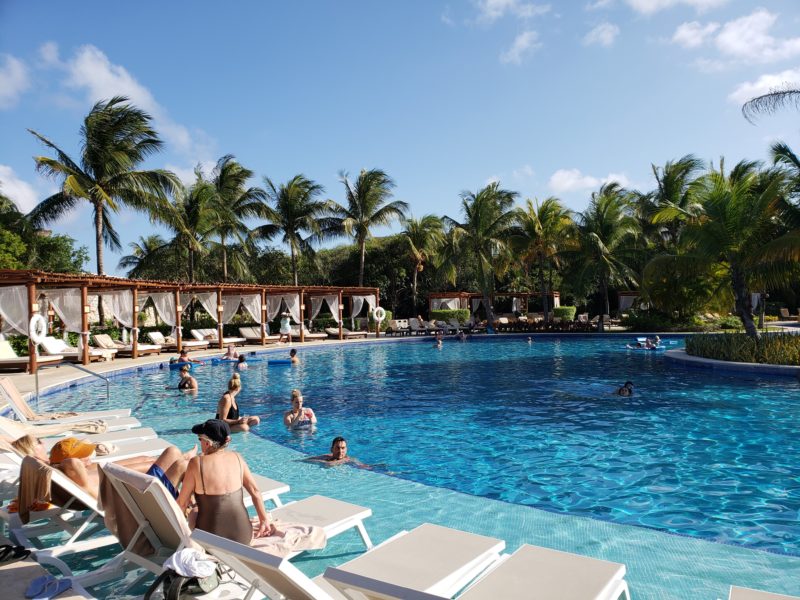 Often, hotels are situated perfectly for exploring a city
Strategically, hotels are usually found near major tourist sites, for vacationers. For business travelers, they are located near major hubs, or at least close to public transportation.
Generally, hotels are effortless
Forgot your toothbrush? Feel like staying in for the night and want room service? Hotels are there to make your stay as comfortable as possible. With just a quick phone call you can get things sent to your room and continue to enjoy your trip without having to go out and forage for items.
Cons
Hotels are usually the most expensive type of property
For the same reason that hotels are the most convenient way to enjoy your vacation, they are also the most expensive. The plethora of services provided to you come at a cost.
Hotels usually come with less culture
Hotels are great for familiarity, but as much as some try to make you feel like you are in the country or city that you are in, you will generally feel a sense of culture neutrality. Food will be familiar, the décor will be modern and you might miss out on the true culture of the location you are visiting. Make sure if you are on a true vacation (maybe not just a business trip) to really get out and experience local restaurants for example, instead of just dining at the property.
Airbnb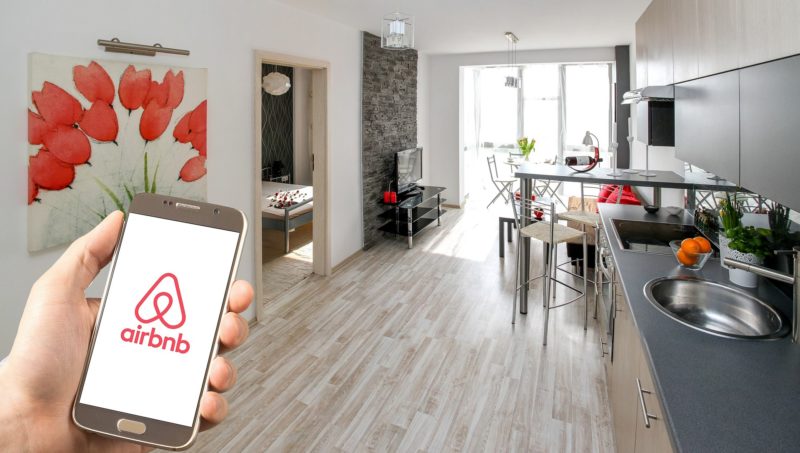 Airbnb has no loyalty program for stays, but comes with many unique properties around the world listed by homeowners. These can range from a bedroom in a house, all the way up to 10 bedroom mansions! Let's be honest, the next best thing to the comfort of your own home, is the comfort of another persons. The right Airbnb can have amenities including a big backyard, barbeque grills, firepits, and swimming pools.
Pros
Wide range of properties, ranging from a downright basic room in hostels, to expansive 10-bedroom castles
There are some seriously unique properties out there in the world. Indonesia has listings in treehouses and some listings in Peru have pods on the sides of mountains. On the flipside, there are also listings that can only be compared to Harry Potter's living situation under the stairs. But hey, it's New York City, you should just feel lucky to find a cheap place to sleep!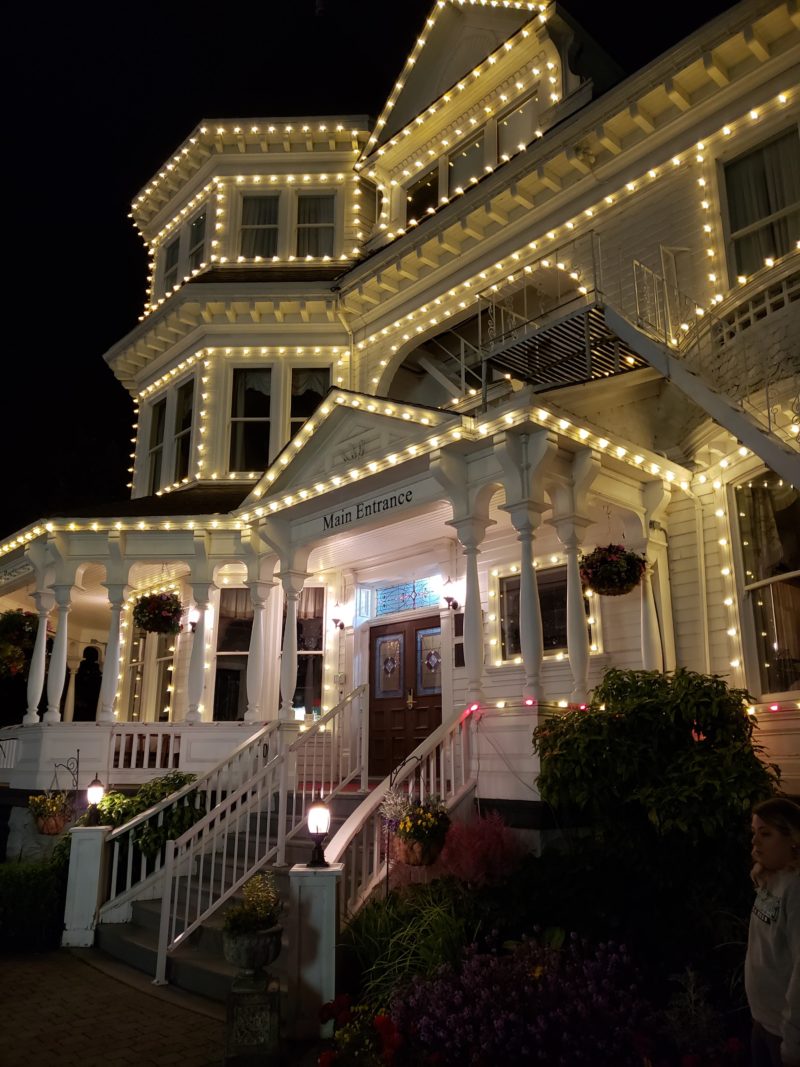 Great choice for large groups or families, since you typically don't have to pay by the person, but rather just one cost for the entire group.
Airbnb can be far more cost effective than booking blocks of rooms in a hotel, especially for large groups of people and big parties.
Properties are unique, and you can really get into your own space.
Hotels are a great getaway, but sometimes you can get a small space if you book at the most basic price point. It's possible to get whole houses on Airbnb in some cities, for the same price point as a basic hotel room. Depending on the type of trip you are taking this can be an amazing facet to your vacation.
Cons
Your stay can be inconvenient
Most of the time, check in and out is an easy enough process. Every now and then, you get a situation where you might need to meet a host away from the property. With a hotel, you also have the convenience of immediate resolution In the case of something going wrong with your stay. Examples of this include WiFi issues, no hot water, or a myriad of other occurrences.
Little flexibility on last second travel plans
This is subject to opinion, but I generally stick to accommodation arrangements that I can be flexible on and change at the last minute if needed. Likely booking with say, Marriott properties, where I am subject to upgrade. With Airbnb, you pay up front, and there can be recourse to get out of it. Since this is the case, you need to be almost 100% of your travel plans. As a last point to consider, a host can cancel your reservation even up to 7 days before you arrive (of course with a full refund).
Fees can really add up
Often when you are searching through the Airbnb app, prices can look attractive. Watch out, though! Once you make it to checkout you will see taxes, cleaning fees and service charges. Additionally, some listings charge for adding additional people that you state are staying at the property.
Basic Breakdown
Like most of our basic debate articles, it is not a one size fits all conversation. So, what about you, basic traveler? What is your preferred accommodation type? Tell us about your opinion and if you prefer hotel versus airbnb in the comments below, or in our 4,000 + member Basic Travel Facebook Group!
More Basic Reading