Over the years some of the most frequent debates I have gotten into with other travelers is deciding between over ear vs in ear headphones. We aren't here to settle specifications between different models, or even declare a clear winner. Rather, we are here to help facilitate your decision the next time your travel and need to make a choice.
The Debate

Personally, I sport the Bose QC35II for an over ear choice, and a pair of Galaxy Buds+ for in ear. Both have their independent uses for me. They are both equally loved and used often, but the debate often comes in the form of which is better for the more applicable situation.
Pros and Cons of Each
If you aren't versed on what the strengths and weaknesses of each type are, here's a quick summary of what each type of headphone may offer you. Many of these are personal preferences, but you will find that there are generally positives and negatives for each.

Over Ear Headphones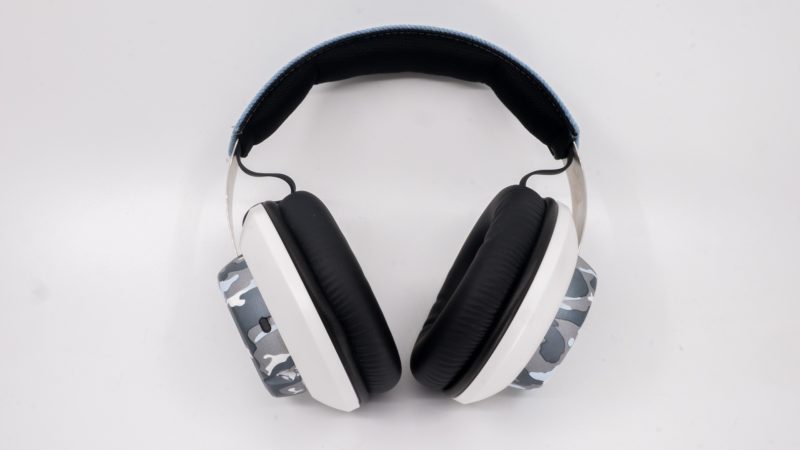 Some of the most popular over ear headphone models include the Bose Noise Cancelling Headphones 700, Beats Studio 3 and Sony WH-1000XM3, and they range generally from $200 – $400

Pros
Great for Noise Cancelling (if equipped)
Typically louder, and better sound quality, due to the better drivers in the headphones.
More comfort when being used for a long period(especially on a situation such as a long flight).
Excellent battery life.

Cons
Sometimes less portable, due to size.
Generally more expensive.

In Ear Headphones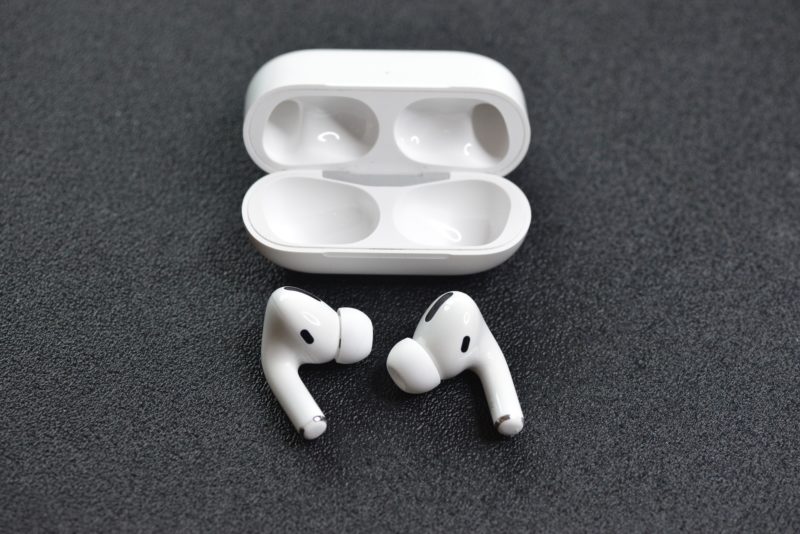 Some of the most popular in ear models of headphones include Apple Airpods and Samsung Galaxy Buds. These are particularly interesting models because you often see them paired up with a specific brand of phone, with little cross use. I personally would never use airpods with my Samsung Galaxy because the software built into them is designed for iPhones. This works the same both ways!

Pros
More portable, due to tiny size (Like Apple Airpods and Galaxy Buds)
Cheaper overall
Cons
Generally poorer sound quality, compared to over ear.
Less battery life, which is not optimal for long flights.

Debating the Best Uses for Each
Although this is generally about deciding between the best headphones for travel, the pair you select will likely be one you use every day. So it's great to consider other uses!
Traveling

Hands down, when I get on an airplane, bus, train or any other form of public transit, my over ear bose headphones are the clear winner. I want to be able to completely block out the environment around me, dig into a music or podcast and just check out for a short time.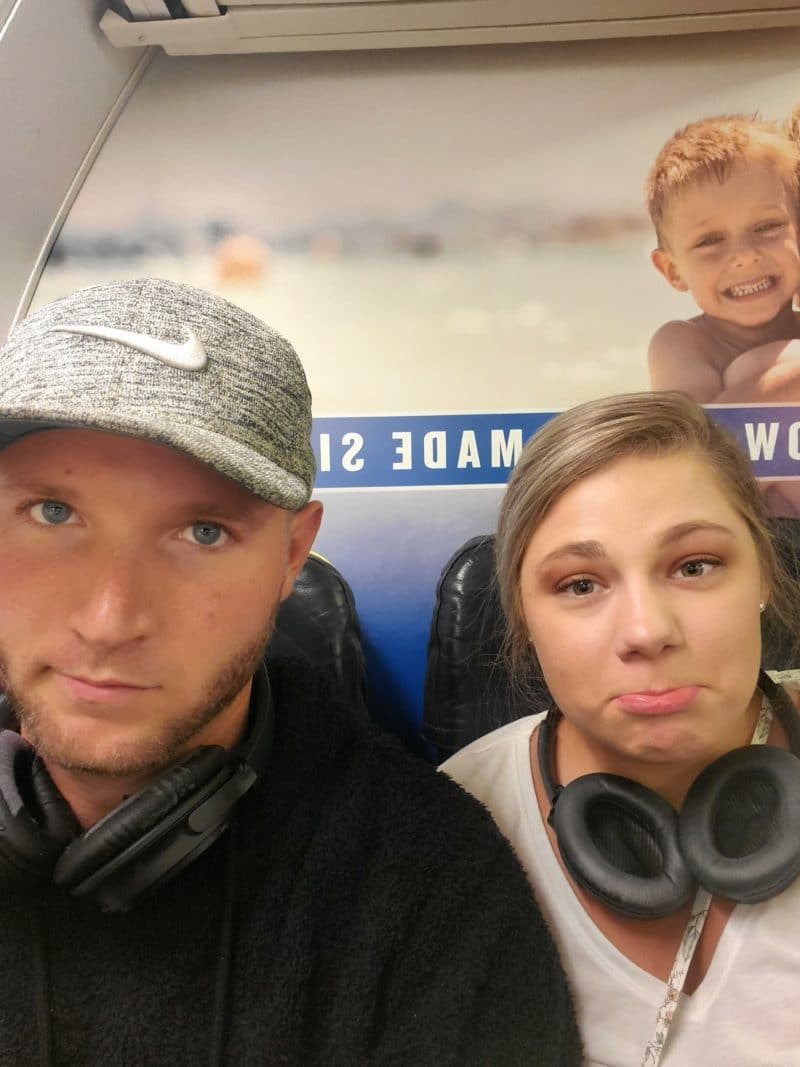 Exercise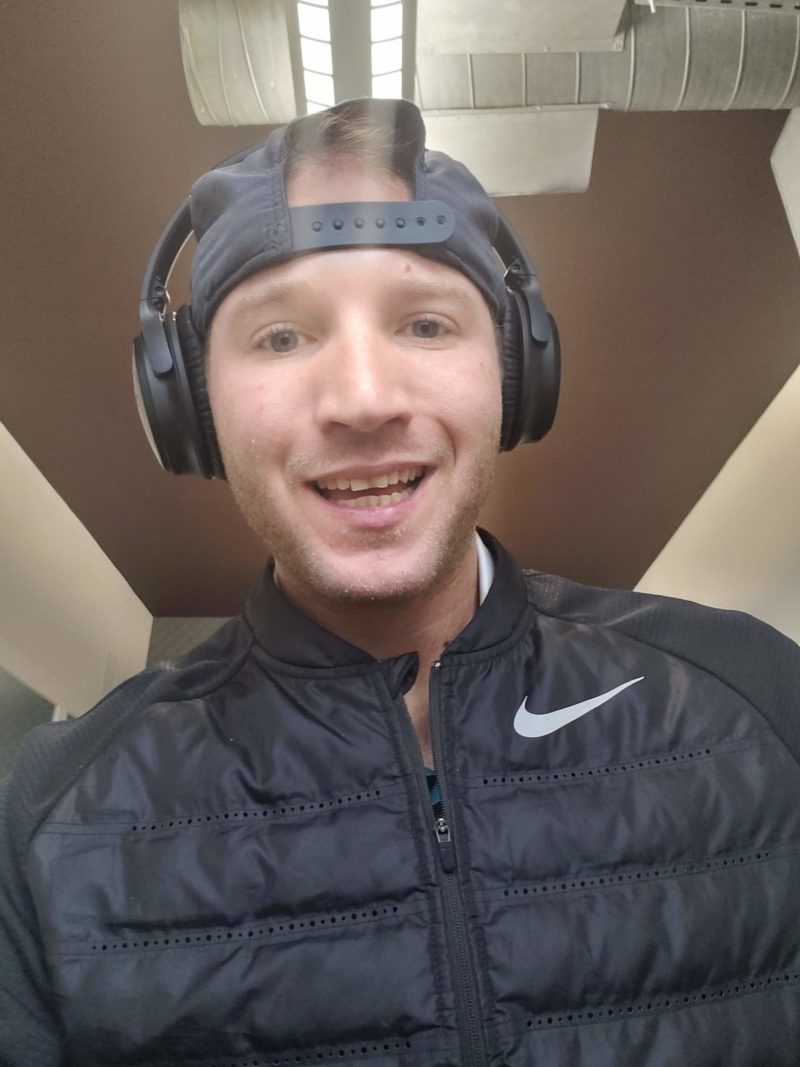 This is almost a tie. I can wear both sets when exercising, depending on the activity. Most often, though, due to the portability, the in ears (galaxy buds) often win. Sweating also plays a part in this, and even though many over the ear models are rated for some sweat, I usually try to avoid using as much as possible.
At Home / Out and About

Because of the nature of my work, I seem to be on the phone more often than not on a call. The Galaxy Buds are great for this, as I don't want to scream and be able to hear my own voice. When I am out about town, and maybe want to a little writing, these are great for staying in my environment and being able to hear what is going on.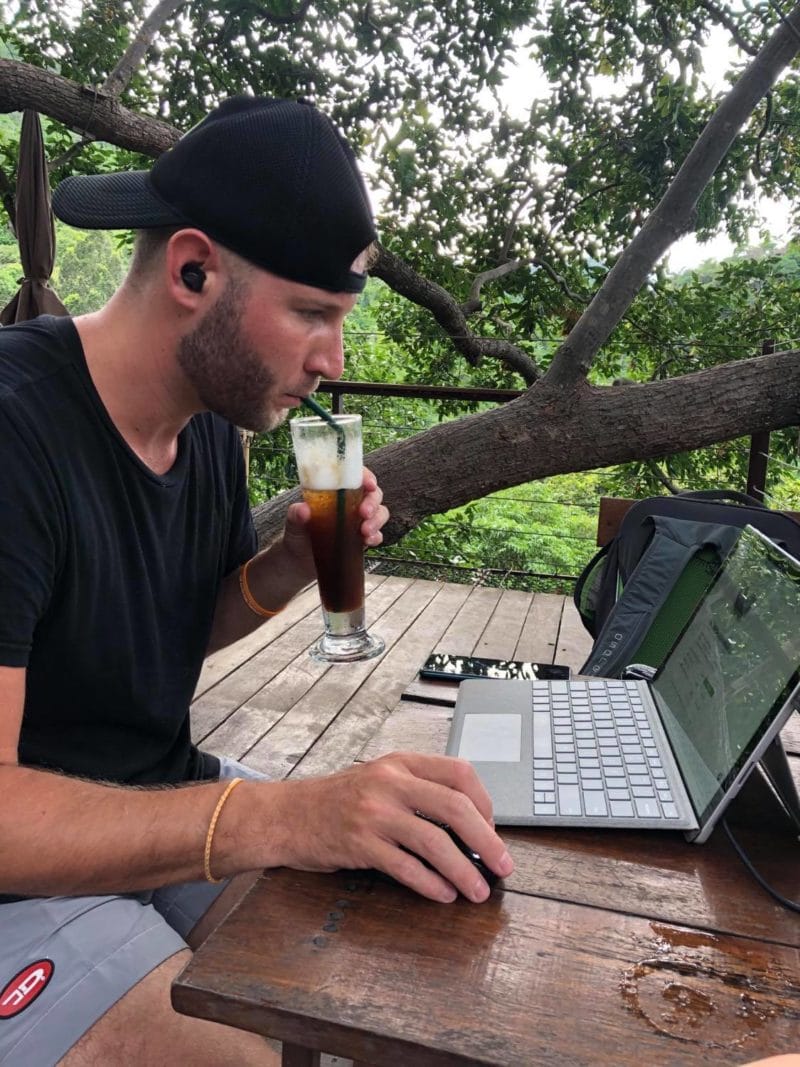 At Work

If i'm not in a meeting, I love to have my over ear headphones on. Many jobs don't allow for this, but I'm lucky enough to be able to zone out at a desk on in a conference room and hammer out some work between meetings.

Basic Breakdown

Every type of headphone has its own pros and drawbacks, in that they are all useful for different situations. At the end i of the day if I had to choose ONLY one, my Bose over the ear headphones would likely win, as they are the best of both worlds.
Do you have a preference or a favorite? I'd love to hear from you down in the comments or over in the 4,000 + Member Basic Travel Facebook Group!
New to Credit Card Rewards Points? Check out the BASICS Below!