Our newly found time at home didn't start too well when the stay at home orders went into effect. We were staying up late, sleeping in, eating, and drinking the worst foods which ultimately made us feel like garbage. Ever since we decided to do a 3 Day Juice Cleanse – life has been MUCH better! In the spirit of being healthy at home, we have had our eyes on one particular product over the past few weeks. We really had our eyes on a shiny new air fryer. But, being basic we knew we had to find a way to get a cheap air fryer. Find out below how we got $30 off of an air fryer by using One Credit Card Point!
The Basic Offer
Get 30% off of Amazon by using American Express Membership Rewards Points. This promotion is capped at $30 Off ($100 Purchase) and can be added to your Amazon Account with ONLY ONE POINT!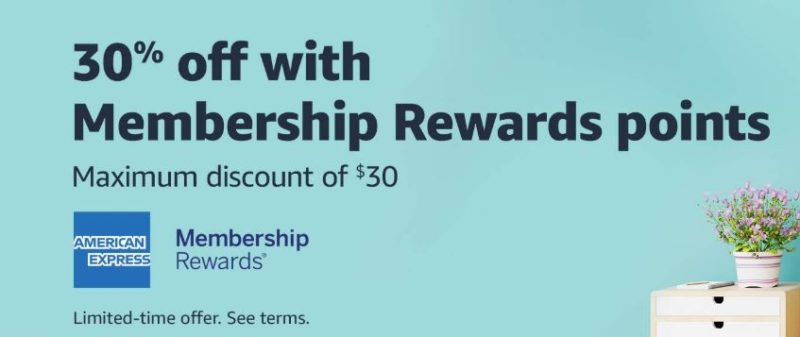 The Air Fryer
A simple Amazon search for "air fryer" results in over 6,000 options. In order to narrow down our search, we reached out to the Basic Travel Facebook Group for recommendations.
We were given SO MANY great recommendations. In the end, the NUWAVE BRIO 14-Quart Air Fryer Oven was the winner! Thanks to our friend Kyle Brewington for the tip! One main thing I loved was this Air Fryer was already at a discount for $40 off on Amazon.
Growing up we didn't have a microwave, so the toaster oven was our lifeline. I actually LOVED that thing. So the fact that this one is a toaster oven AND an air fryer is really what made it the winner! Plus it comes with a temperature probe. I am terrible at overcooking fish CONSTANTLY so I am really looking forward to having perfectly cooked fish. (I'll report back afterward if I become better).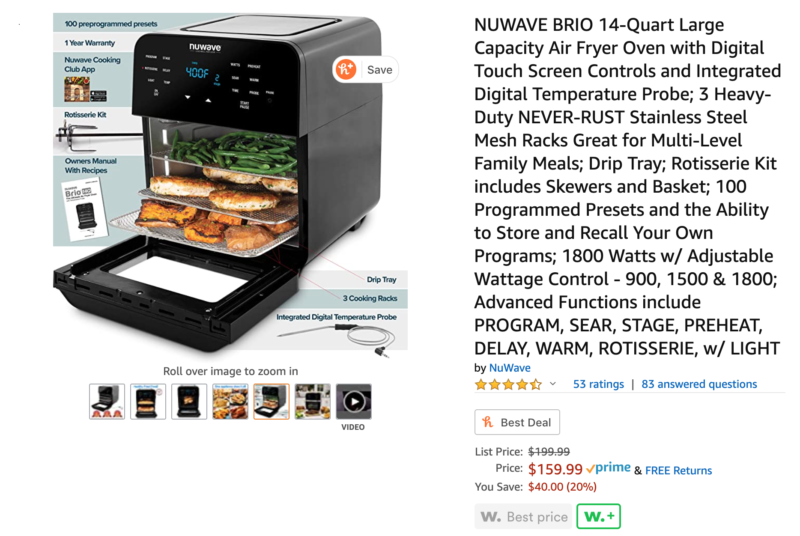 A close second
The runner up was the Ninja OP301 Foodi 9-in-1 Pressure, Slow Cooker, Air Fryer, and more, with 6.5 Quart Capacity. (Thanks to Rachel Wallace for the recommendation!) The BIGGEST reason I didn't go with this one is that it opens on the top. Our house isn't that big, and we have very limited kitchen space. The air fryer I saw something to be a staple on our countertop, so putting it underneath the cabinets just wasn't going to work for me. If Dave lets me, I might get rid of the microwave and shun it to the basement. I don't really like using it anyway, so the air fryer will be a great replacement!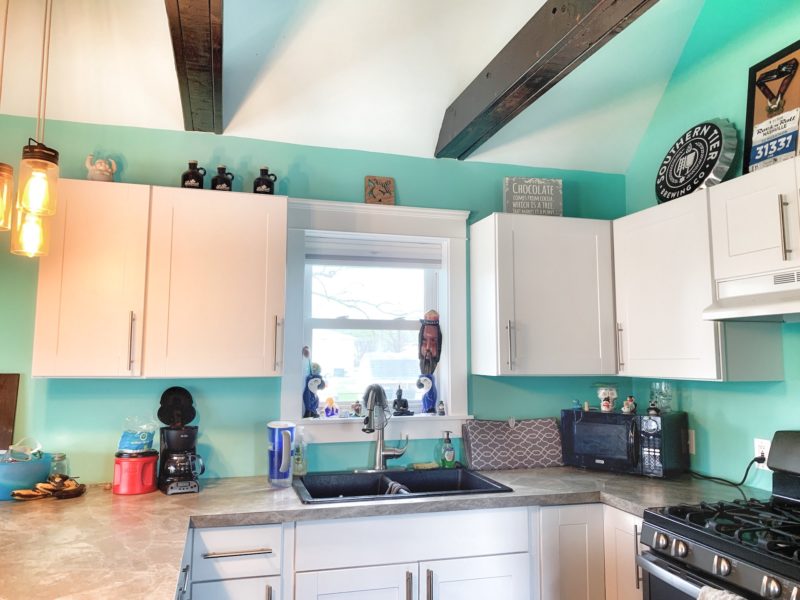 4 Steps to Opt into the Promotion
Step 1 – Connect an Amex Membership Rewards Account
You can skip this step if you already have an Amex Membership Rewards Credit Card connected to your Amazon account. If you need to connect, click the link below to enroll.
Click Here to Connect Your Amex Membership Rewards Account to Amazon
Step 2 – Add the Promotion
It's important to note that it's not guaranteed that you will be targeted for this promotion. Many people in the Basic Travel Facebook Group have been and I have been able to enroll in the same offer a few times over the years. To opt into the offer, click the link below!
Click Here to Add the 30% Off Promotion to Your Amazon Account
Basic Pro Tip – If you just connected your Amex Membership Rewards account and the promotion is not working, wait a few days and try again!
Membership Rewards® points
after you spend $4,000 on eligible purchases with your new Card within the first 6 months of Card Membership.
Membership Rewards® points
after you spend $4,000 on eligible purchases with your new Card within the first 6 months of Card Membership.
Step 3 – Add $100 to get the Max Discount!
Find something you'd like to purchase on Amazon for $100 or more to get the full $30 Discount. For me, this was the step when I added this beautiful basic Air Fryer! (So Excited) 🙂 #lifeafter30. Getting a $30 discount off this Air Fryer that already was $40 off really gave me the best bang for my buck.
Basic Pro Tip – You cannot purchase Amazon Gift cards but Store Specific Gift Cards work. I like Chipotle, Whole Foods, Starbucks, and Panera as great options. Can't beat a $100 gift card for only $70!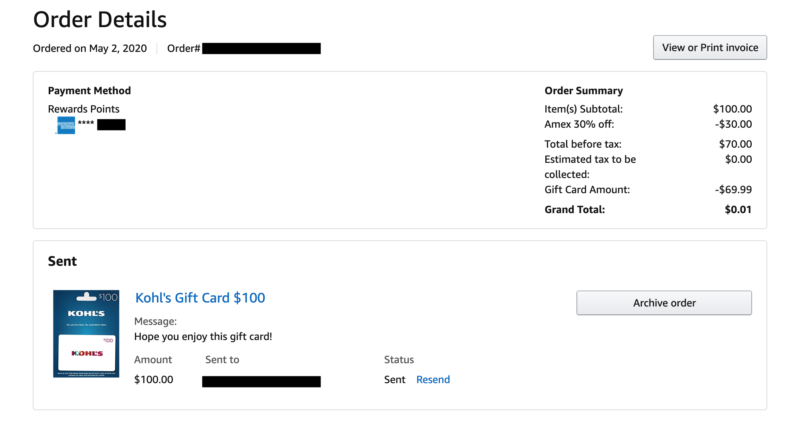 Step 4 – Add Membership Rewards Point(s)
You technically can use as many as you'd like towards the purchase. However, I chose to just use ONE POINT in order to receive the 30% ($30 USD) discount off of $100.
Click Here to Start Shopping on Amazon
Basic Breakdown
I love these offers and consider them free money in my pocket. Especially when I can leverage the promotion for things that I have on my Basic Wishlist. Getting this Air Fryer at a discount was the perfect addition to quarantine life. Have you taken advantage of one of these Amazon Promotions? I'd love to hear if you found a unique way to get the additional value down below in the comments or over in the 4,000 + Basic Travel Facebook Group!
More Basic Reading