The Chase Sapphire Reserve has had a wild rollercoaster ride since it's inception back in 2016. When the Sapphire Reserve Credit Card first came out, it offered a 100,000 point signup bonus and $600 in Travel Credit for the first year. Paying only $150 for $1,450 in Travel was a no-brainer back then and we happily pulled the trigger. Fast forward to 2020 and the Chase Sapphire Reserve Credit Card has a 60,000 point signup bonus after spending $4,000 in purchases in the first 3 months of account opening, and the annual fee increased from $450 to $550. Given all of these changes, does the Chase Sapphire Reserve still deserve a spot in my and your Basic Wallet?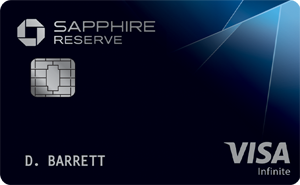 after you spend $4,000 on purchases in the first 3 months from account opening.
What's Changing?

On Sunday, January 12th, the Chase Sapphire Reserve increased by $100. Cardholders will receive the following new perks as a result of the increase in the Annual Fee.

One Free Year of Lyft Pink (Value of $19.99 per month)

15% Discount on All Rides
3 Free 30 Minute Bike or Scooter Rentals Each Month
Priority Airport Pickups
Three Cancel Fees Waived Per month when the ride is rebooked within 15 Minutes
Waived Lost and Found Fees

10X Earning of Chase Ultimate Rewards Points when using the Chase Sapphire Reserve Card to pay for Lyft Rides
One Free Year of DashPass (Value of $9.99 per month)

Waived Delivery Fee of Orders over $12
Lower Service Fees

$120 in Doordash Credits

$60 Credit in 2020
$60 Credit in 2021
What's staying?

$300 Travel Credit
Priority Pass Lounge Access

Unlimited Use for member + 2 Guests
Included Priority Pass Restaurants which are not included with the American Express Membership

3X Points on Travel and Dining Worldwide
TSA Precheck/Global Entry Application Fee Credit
Trip Cancellation/Trip Interruption Insurance
Auto Rental Collision Damage Waiver
Baggage Delay Insurance
Trip Delay Reimbursement
Lost Luggage Reimbursement
Travel Accident Insurance
Emergency Medical and Dental Benefit
Roadside Assistance
50% Bonus in Travel Credit when Redeeming Ultimate Rewards Points in their Travel Portal
Basic Recap

It's hard to justify the $100 increase in the Annual Fee for what is provided in return. When traveling, I always compare Lyft to Uber to see which one is cheaper. I suppose that the 15% discount plus 10X Chase Ultimate Rewards Points could add up, but I don't use ridesharing enough to add any substantial value. In addition, the Best Deal for saving money on Lyft is via the FREE SoFi Money Debit Account which offers a 20% Cashback Refund.

The New-Year-New-Me voice in my head says that the last thing that I need right now is Food Credit. I'm not huge on delivery or eating out much since I try to put any additional savings towards my Travel Fund and my SoFi Invest Account. This benefit isn't life-altering by any means and will stress my waistline out in trying to use it!

As for the old benefits, I do LOVE my Priority Pass Membership and enjoy treating friends to the airport lounges while traveling. Alternatively, I could just use my American Express Hilton Surpass Card which includes 10 Lounge Passes per year for only a $95 Annual Fee. Pre-Check/Global Entry Credit, Trip Insurance, and other coverages are all still great and do provide value for me. Although there are many other Top Credit Cards out there which also provide the same benefits for a lower Annual Fee. Finally, the Travel Partners, 3X points, and an extra 50% bonus from the Portal are all great for me but are they worth the additional $100?

Ultimately, I could downgrade to the Chase Sapphire Preferred Credit Card which only will cost me a $95 annual fee and provide many of the perks above. If I ever get Under 5/24, I could also pursue the Sapphire Reserve again. Most people that follow Basic Travel know that I Love the big Trio which includes the Chase Sapphire Preferred, Chase Ink Business Preferred, and Chase Freedom. Utilizing these three cards strategically can lead to many travel gains in 2020!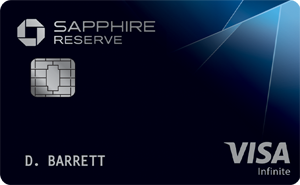 after you spend $4,000 on purchases in the first 3 months from account opening.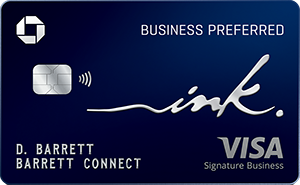 after you spend $15,000 on purchases in the first 3 months from account opening.
Final Word
At this point, I'm going to hold the card until my next Annual Fee and make a decision at that time. Hopefully, I have more clarity next Fall when the $550 is due! If you're in the same position, what are you planning to do? Share your answer down in the comments below or in the Basic Travel Facebook Group!