The time has come again for our FINAL Wedding Entry Giveaway. Frankly, I just can't handly entering another one. But this one is different and I know it. If you don't know us, feel free to check out our about us page for more information. We are travel hackers who created this website to help others learn how to travel the world for insanely cheap. If you haven't already, be sure to sign up for our FREE Ultimate Guidebook to Super Cheap Travel.
Last year Dave & I had a really crazy year of traveling, while I also broke my leg and changed jobs which relocated me out of state. We barely get to see each other now (except of course when we are traveling). So we want to get married this summer and this is the best way for that to happen. Being away from home multiple states away, it is hard to plan a wedding. Winning this wedding would make it so much easier to plan.
How the contest works
There are THREE rounds. We will need votes for EACH Round. The votes are not cumulative and will reset each round.
Round 1:
The top EIGHT couples move onto round two. This round lasts until February 21st, 2020 at 11:59 pm.
If you haven't already voted, PLEASE PLEASE vote. All you need to do is click this link and enter your email to vote. Then click CONFIRM on the email from WordPress. (Example is below).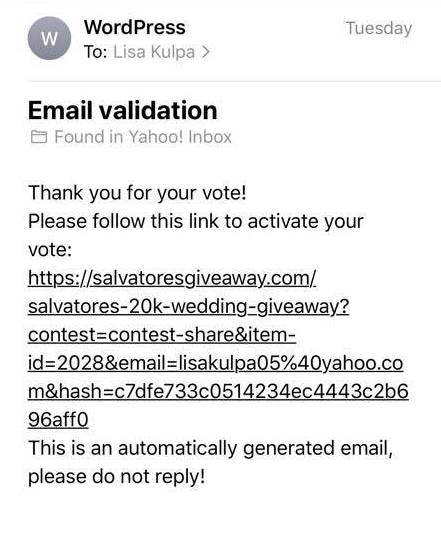 Round 2
The top 8 couples will move on to round 2 and create a video and upload it to www.salvatoresgiveaway.com. The voting for round two will start on March 2, 2020, until March 8th, 2020 11:59. We will need your help during this time period!!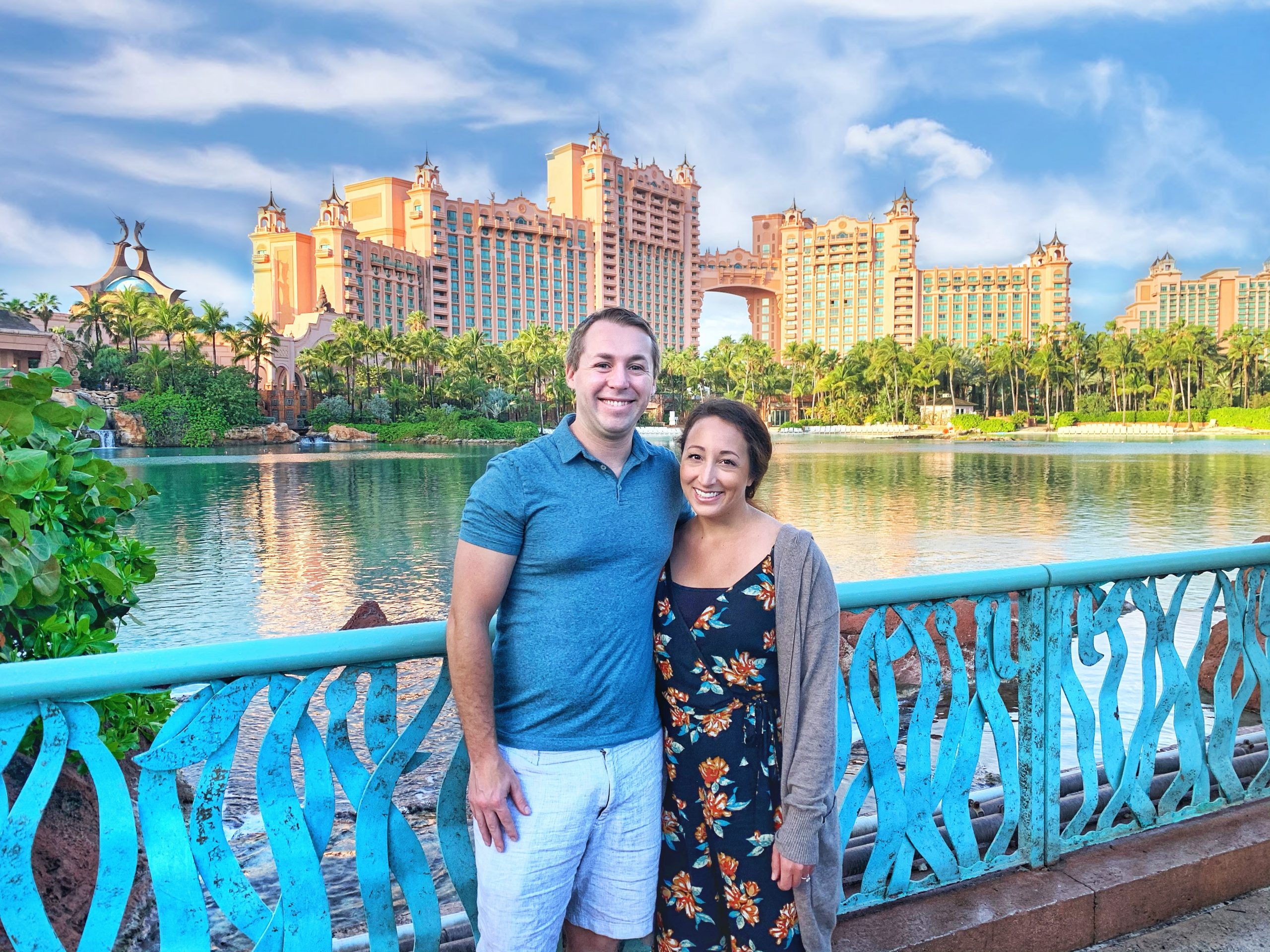 Round 3
The top FOUR couples will move onto round 3. They will be filmed for a final interview that will be posted to www.salvatoresgiveaway.com. Videos will be posted by March 16th and voting will run from March 16th-March 23rd.
We will NOT see who is in the lead for these votes. We will definitely need everyone's help with this! If you prefer to just send me your email ([email protected]), I will submit your vote for you each time, you just have to confirm each vote. If you have multiple emails, please send me those as well and I can submit all emails!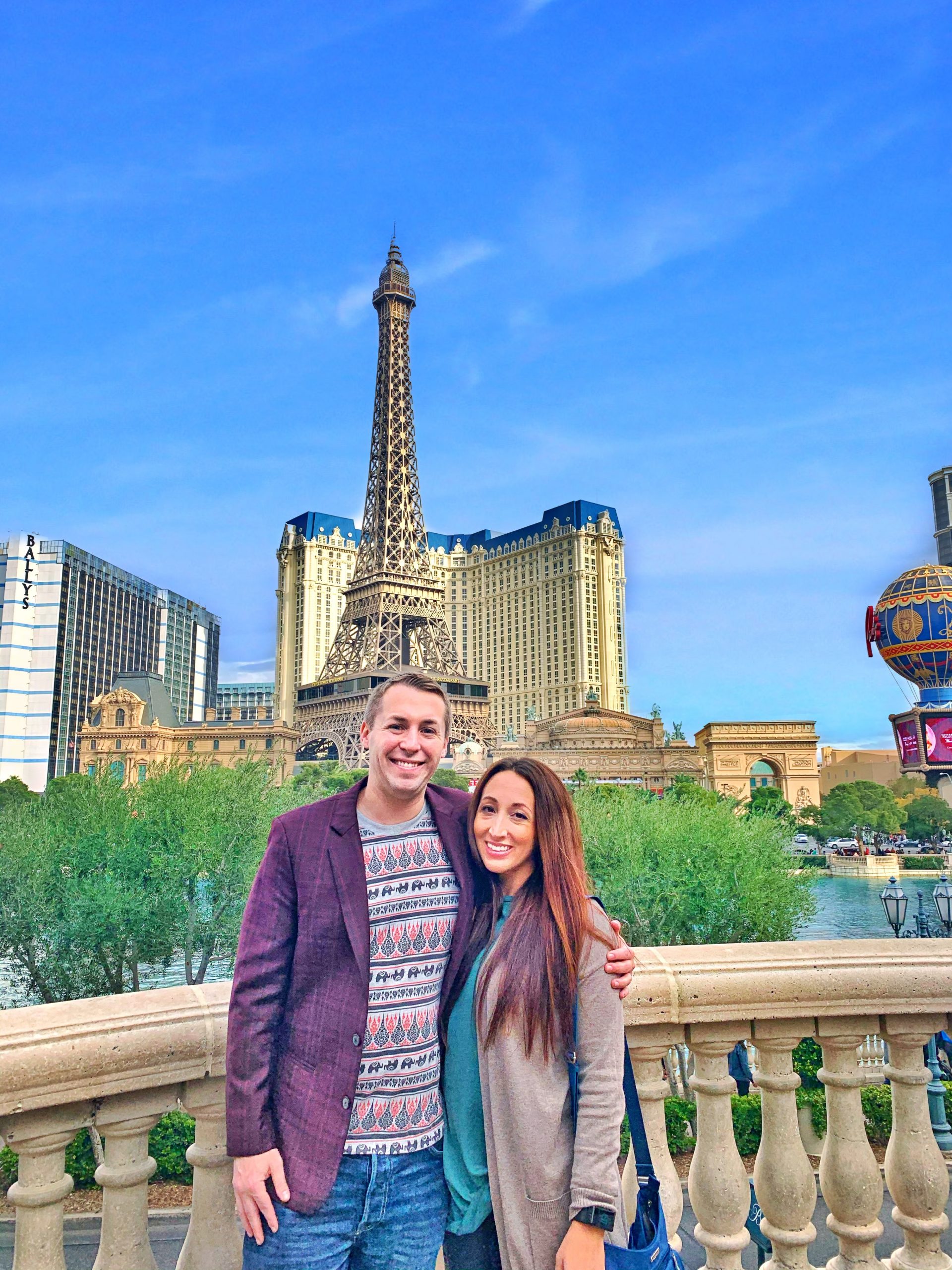 Final Round
Top 4 couples will attend an event at Salvatores on Tuesday, March 24th, 2020 at 6 pm for a LIVE presentation of the winner.
I will keep this page updated for everyone with any updates we get. Please please please share this! We would absolutely LOVE to win this wedding and finally be married.
The link to vote again is: https://salvatoresgiveaway.com/salvatores-20k-wedding-giveaway?contest=photo-detail&photo_id=2028
We REALLY APPRECIATE your help.