As of May 19th this offer is now expired
The $1,200 Stimulus Checks are being sent out and now there is a way to earn an extra $200. PenFed Credit Union has come out with a timely promotion which is throwing New Customers an additional $200 Bonus when depositing $1,200. Typically when I open a new account I'm looking for at least $300, but this offer is easy-peezy!
Join Our Basic Travel Facebook Group to Stay in the Loop on the Latest Travel & Finance News!
Basic Offer
New PenFed Credit Union Customers who open an Access America Checking Account will receive a $200 bonus when depositing at least $1,200 in the first 90 days. In addition to the deposit, customers must make 5 Debit Card Purchases within the first 90 days.
The PenFed $200 Bonus Offer is running from 5/4/2020 through 6/14/2020. Once the deposit and debit card purchases are complete, the bonus will be deposited within 120 days. It's important to note that this account does require both a $25 Deposit for the checking account and a $5 deposit to be a member of the credit union. The $5 will be refunded upon closure of the account.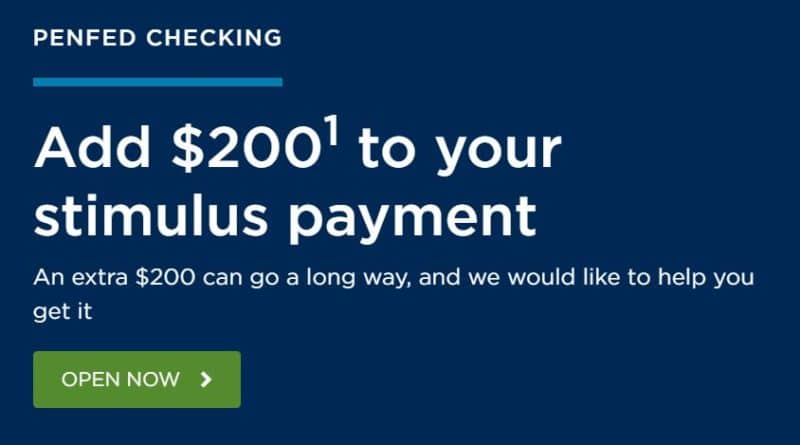 Easy to Avoid Fees
The PenFed Access America Checking account has a $10 Monthly Account Fee that can be waived by either having a $500 monthly balance or a $500 monthly deposit. After the bonus hits, you can close this account without accruing an early termination fee!
Basic Breakdown
I just opened this account and am planning on sending it to all of my friends. Given that this account only requires a $500 monthly balance to avoid fees, it's not going to tie up much money to get that $200 bonus. I'll definitely be adding this to our Top Bank Account Offers of the Month List!
What do you think? Are you going to take advantage of this offer? I'd love to hear down in the comments or over in the 4,000+ Member Basic Travel Facebook Group!
More Basic Reading