It's a little-known secret that there are tons of unique strategies military members can take advantage of in order to save money and earn rewards. From waived credit card annual fees to discounted or comped travel; the fringe benefits can be worth thousands of dollars. In addition to these everyday perks, each year during Veteran's day, dozens of deals and freebies are released for our friends in uniforms. Learn about all of these military promotions and more in this ultimate guide!
Waived Credit Card Fees for Military Members
Whether you're all-in on using Basic Travel to travel the world for next to nothing or are looking to take advantage of the rewards from a top credit card – this benefit is HUGE! It's important to note that not all credit card issuers offer this benefit but many do like American Express and Chase Bank.
Both Active Duty and Reserve soldiers called to active duty under all of the military branches qualify for both the MLA & SCRA. In addition, spouses and children under the age of 21 can also have their annual fees waived.
How to get your Annual Fee Waived
I have heard that American Express is the easiest company to work with from my friends who are in the military. All you have to do is call them at 1 (800) 253-1720 and request a military refund of the annual fee via the Military Lending Act. Sometimes you may be required to pay the annual fee upfront while the bank verifies military affiliation. Chase cardholders can follow the same steps above and call their dedicated Military Service number 1 (877) 469-0110 to request the annual fee refund.
Why is this a good deal?
This is the classic example of having your cake and eating it too. All of those fancy premium credit cards which carry $400-$500 annual fees are covered for qualifying military members. This results in being able to utilize the benefits of those cards like statement credits, lounge access, and more for free!
Some of the top options include:
Chase Sapphire Reserve – $550 Annual Fee
The Platinum Card® from American Express -$695 Annual Fee (Rates & Fees)
American Express® Gold Card– $250 Annual Fee- (Rates & Fees)
Hilton Honors American Express Aspire Card– $450 Annual Fee. (Rates & Fees)- All information about Hilton Honors American Express Aspire Card has been collected independently by basictravelcouple.com
Delta SkyMiles® Reserve American Express Card– $550 Annual Fee. (Rates & Fees)
Marriott Bonvoy Brilliant™ American Express® Card- $450 Annual Fee. (Rates & Fees)
Free and Discounted Travel
Caesars Rewards
Active Duty, Veterans, Reserves, and more can pick up a Caesars Rewards Salute Card for FREE at any of the 40+ Caesar's Rewards properties in the USA. This card will provide you with Platinum status which includes:
A complimentary stay at Atlantis, Paradise Island in The Bahamas
Complimentary self and valet parking at many destinations
Special pricing at restaurants
Pre-sale access for shows
Discounts at casino gift shops
Discounts on select Norwegian Cruise Line vacations
Special Veterans Day Promo – In addition to the perks listed above, Caesars Rewards is offering up to 40% off for veterans and active-duty military who book future travel on Caesars.com from 11/4/21 to 11/14/21.
Marriott Bonvoy
Military and Government Rate for an extra discount when booking a hotel
Hilton
Military and Government Rate for an extra discount when booking a hotel
Hyatt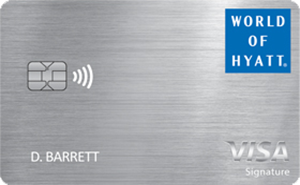 after you spend $3,000 on purchases in your first 3 months from account opening.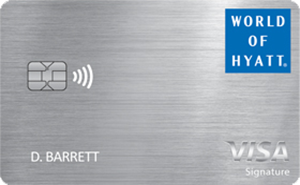 after you spend $3,000 on purchases in your first 3 months from account opening.
Wyndham
9/11 Memorial and Museum
Free admission plus 50% off of tickets for up to three family members on November 11th
US National Parks
Free Admission to Zoos
Akron Zoo
Cincinnati Zoo
Columbus Zoo
San Antonio Zoo
Atlanta Zoo
Food & Beverages
7/11
Free Coffee or Big Gulp Drink on Veterans Day for all Military
Olive Garden
Free Entree on Veterans Day
Texas Roadhouse
Free dinner vouchers will be handed out on Veterans Day from 11am-2pm which can be redeemed through May 2022
Dunkin Donuts
Free Donut on Veterans Day
Buffalo Wild Wings
Free single order of wings plus fries on Veterans Day
Dennys
Free Build your own Grand Slam from 5am – 12pm on Veterans Day
Other Veterans day freebies
Delta Sonic
Free Super Kiss Car Wash for Veterans and all Military Personnel at Delta Sonic
Plus enjoy free coffee and fountain beverages within the stores on Veterans Day
Bed, Bath & Beyond
Tops Markets
This Veterans Day, Wednesday, November 11, TOPS supermarkets will honor an 11% discount off of a total order to all veterans and active military personnel who shop at any of our locations.
Let us know!
Do you know of any other great veterans Day Deals?
More Basic Reading