Travel or not to travel? It is quite the question nowadays with businesses closing, borders shutting down, and panic ensuing throughout the world. It is such an unknown time with constant changes. This past week I have flown 5 out of the last 6 days. I have noticed a myriad of changes in the industry due to COVID-19. I wanted to shed some light on one flight attendant's perspective during this crazy time. Someone who doesn't have the option to "not travel" as we literally travel for our jobs. It's hard not to be anxious about personal finances and job security if the travel industry ceases operation for an extended period of time.
Join Our Basic Travel Facebook Group to Stay in the Loop on changes taking place due to the Corona Virus
Walking through the airport, I am seeing more and more travelers wearing gloves, face masks, and even eye goggles in an effort to protect themselves. While I do see some practicing proper procedures, there are still many who are not, and possibly exposing themselves even more.
This really should come without saying, but we are all being told to wash our hands and sanitize, which is absolutely what everyone should be doing. However, I am not sure most understand exactly how often we should be doing so. Let me break it down.
Face masks
If you are going to wear a mask, it should go over your nose and mouth. And then, do not touch it or take it off. I have seen people don these masks and promptly remove them, watch them fall on the floor and them put the masks back on their faces. I have seen people eat WITH the mask on, rubbing their chips or cookies along the mask to reach their mouth. This is only going to expose you more to germs and viruses.
While I'm not condoning wearing a mask if you are healthy, but if you are healthy and wearing them incorrectly, you are defeating the purpose. Masks should be worn for those who are sick or immune-compromised but be sure to wear them correctly!!
According to the Centers for Disease Control & Prevention website, masks should fully cover the nose and mouth to prevent fluid penetration. Masks should fit snuggly over the nose and mouth. For this reason, masks that have a flexible nose piece and can be secured to the head with string ties or elastic are preferable. Masks also should not be touched while in use. They should also be discarded once used and taken off.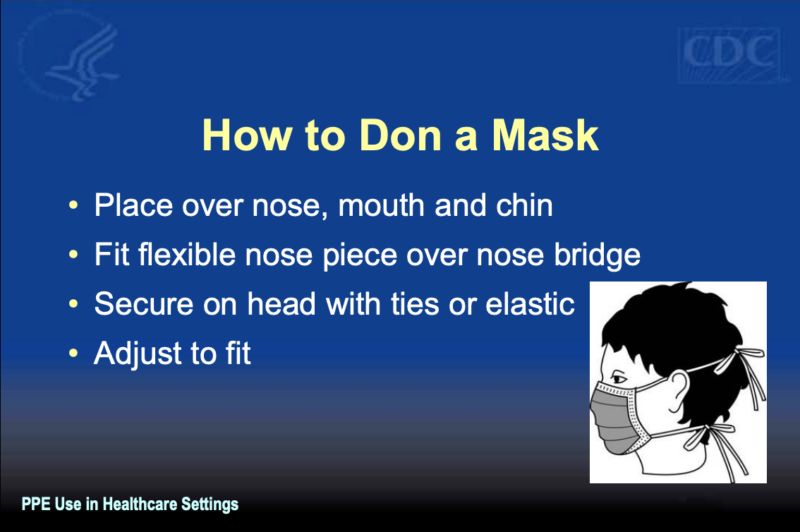 Gloves
When wearing gloves, they should be changed FREQUENTLY. Especially if you are going from cleaning something to then playing with your phone. Do not put them on and just go about your day wearing them the entire day. This is highly ineffective. Wash your hands or use sanitizer if you can't wash your hands. I literally watch people use the gloves to wipe down their seats and then continue to wear said gloves to eat, play on their phones and whatnot. This is the same thing as not wearing gloves.
Also, make sure you are removing gloves properly. Proper glove removal according to the CDC is below.
Wiping down seats.
I get it, you want a clean seat. Make sure when you are wiping down, you wipe down everything. I have seen people wipe down the tray table and then NOT wipe down behind the tray table seat back, and just put the table back up.
Don't forget to wipe down the seatbelts! The belt buckle and the cloth. I have seen children literally lick them.
Wipe everything. Including the window and window shades. After you are finished, please do not put them in the seatback pocket! Throw them away in a trash can and wash your hands afterward.
Wash Your Hands
Hand washing is going to be your number one preventative measure. You should wash your hands more than you think you need to. The CDC recommends hand washing:
Before, during, and after preparing food
Before eating food
Before and after caring for someone at home who is sick with vomiting or diarrhea
Before and after treating a cut or wound
After using the toilet
After blowing your nose, coughing, or sneezing
After touching an animal, animal feed, or animal waste
After handling pet food or pet treats
After touching garbage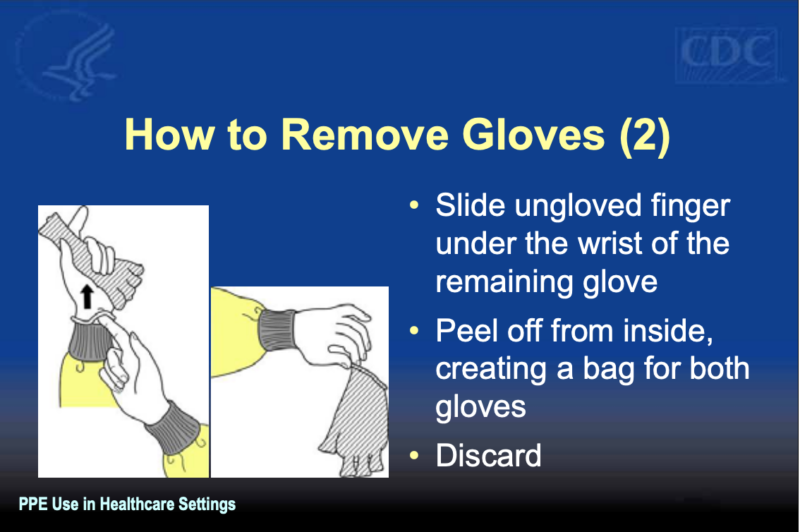 If you are seriously concerned, you should stay home and not travel. Wash your hands and don't touch your face.
Also, if you are getting a drink or snack, please let us put it on the tray table to avoid contact and cross-contamination from us handing it to you.
My Thoughts on the Current Worry/Anxiety Surrounding Travel Right Now
Anxiety and Worries are certainly a reality today when it comes to traveling. Across the news, media, and internet, the sorts of stories that are being shared include mortality rates and airport horror stories. Similar to when there was no pandemic; the news regularly highlights crime and other trigger stories throughout the world. We're constantly exposed to that and unfortunately many people choose to take that information at face value. I do recognize the real danger associated with this virus and encourage people to follow the CDC and government guidelines. For me, Travel is my job and I'll do my part in the sky to help those who are still flying. It's reassuring to see travelers bringing sanitizer and wipes to clean their area. Every little bit helps and the extra cleaning can certainly limit the potential passing of germs or viruses. Of course, if someone is sick or experiencing flu like symptoms, I would encourage them to stay home.
I've been fielding a ton of questions lately on current travel conditions, here are my responses:
Have you been traveling?
Yes, I have. I've flown to, Jamaica, Boston, NYC, Raleigh, Nashville, Newburgh, NY and home to Buffalo all in the last 6 days. Dave & I are heading to Peru in late April pending any new travel restrictions. I am also working the next 9 days on call. I might fly I might not. But I still will be traveling. I will still take precautions to not spread germs by washing my hands and sanitizing when I can.
What have the airports and flights been like?
Saturday was probably the busiest I have ever seen the Fort Lauderdale airport. It was swarmed with people. Flights were hard to get on. The Flight loads have been hit or miss. I've had some flights with 50 people (on a plane that holds 100) and some that are completely full.

Basic Breakdown
I am not here to tell you if you should travel or not. For those of you that are still traveling, I just wanted to point out a few tips based on what I have seen from flying this past week. Please just be aware of your surroundings and have some common sense if you so choose to travel. I do not wear a face mask when I am out, but I also am extremely careful about constantly changing my gloves and washing my hands throughout the day and especially while working.
I do think that if everyone stops traveling and going out, there is going to be a far bigger problem. The crippling of airlines, hotels, restaurants and many other businesses across the country. So don't let fear cripple the economy. Be cautious but smart! If you have an older relative or someone immune compromised in your life; be extra careful or don't travel.
I would love to hear any other tips and advice in the comments below or the 3,000+ Member Basic Travel Facebook Group. If you are still looking into traveling, make sure that you have a travel credit card, like the Chase Sapphire Reserve that offers travel insurance in case of trip changes and cancellations.
More Basic Reading