There's an awesome promotion taking place between the Cashapp debit card and Italic online store. In a nutshell, you can receive a $30 off of $30+ purchase every hour via the Cashapp boost. I'm sure that this won't last long so be sure to act fast. I'll break down the steps to take advantage of this promotion below!
Cash App
The Cash App debit card is one of my favorite cashback options out there. The platform is free to open and offers a variety of "Boosts" that you opt into for discounts on purchases. Right now the Cash App is offering a $30 cashback promotion on a $30+ dollar purchase at Italic.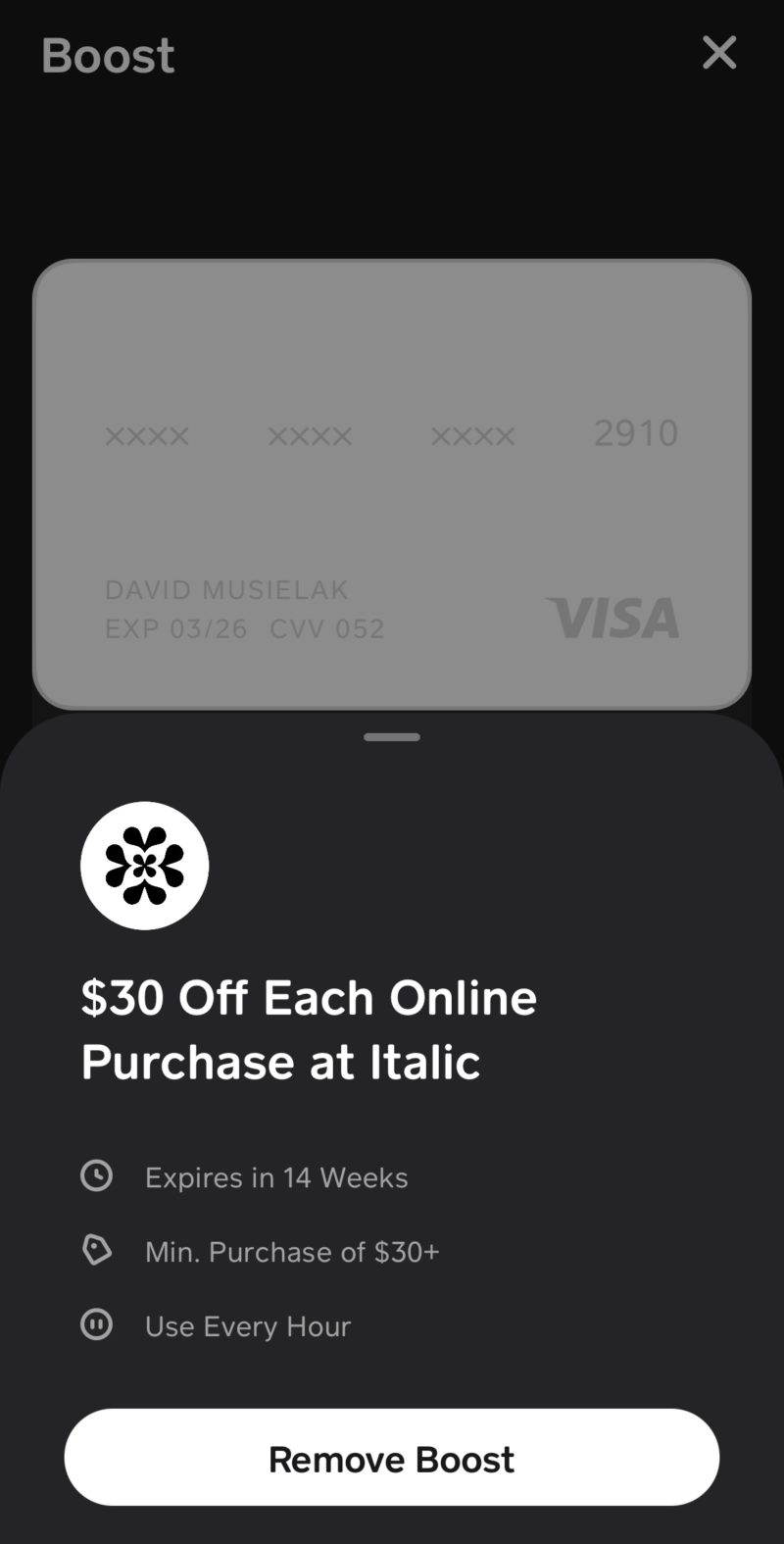 Italic
The Italic store offers a variety of random stuff from clothes to sporting goods and even Giant Pink Flamingos! I just purchased this $30 Pink Flamingo for $9 with tax and shipping. There are dozens of other random stuff that I'm sure people can find useful or even purchase for gifts with the holidays right around the corner.
Two Easy Steps
Simply add the boost and use your Cash App card to make a $30 plus purchase from Italic. You can repeat this once per hour!
Here's our Cash App Referral Link: Click here to sign up for CashApp
Here's our Italic Referral Link: Click here to sign up for Italic
Basic Breakdown
I love these sorts of promotions! It's been a great week for almost free stuff. Earlier this week we shared how we scored $90 in random doordash groceries over in our Facebook Group. If you're not already a member, be sure to join so you don't miss out on future money-makers.
Did you take advantage of this CashApp & Italic Promotion? I'd love to hear what you were able to purchase down in the comments below!
More Basic Reading