You all know I love FREE money and I've got another opportunity for those of you who have been following along the stock market train. To recap, I've cycled through all of the different brokerage accounts with the intention of earning free stocks for opening. As of today, I'm up to $503.39! With the craziness of the stock market, I've been able to turn my free stocks into an even greater profit but I'll save that story for another day. This basic breakdown will review Acorns Investment App and how to turn a $170 profit.

Acorns Investment App

Acorns is an investment account that takes a basic approach to grow your money. Instead of having the option to choose different stocks, Acorns allows it's members to choose portfolios based on risk tolerance. One of my favorite aspects of the Acorns platform is the roundup feature. Roundup links to your purchases in any bank account you choose and moves the change into regular investments.
The only negative aspect of this account is that it does have a $1 fee. The options are either $1 or $3 a month and come with varying benefits. The $3 a month account includes a checking and savings account which might appeal to some folks. When it comes to checking accounts, I typically won't open one unless I'm earning at least $200. You'll find the top options here!


Signup Promo (Earn $5)

Signup for Acorns and make a deposit of $5 and receive a $5 match. The $5 must remain in the account for a minimum of 30 days in order for the money to be credited. Click Here to earn your first $5 with Acorns!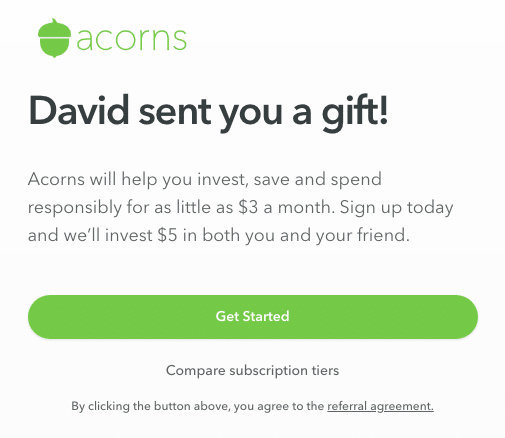 Referral Program (Earn $150 + $20)

Earn $5 for each referral that successfully opens and funds a new Acorns Investment account. Acorns is offering a special promotion of $150 if you successfully refer three people before September 30th.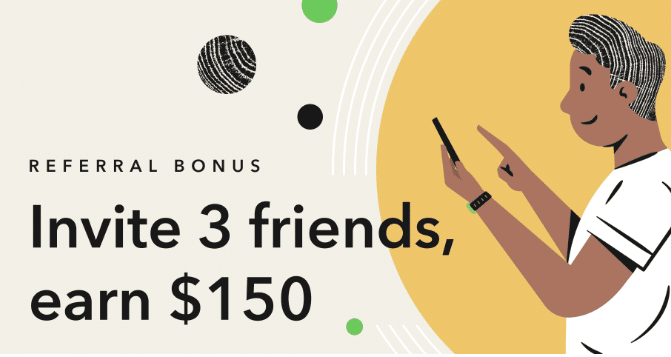 Basic Breakdown

If you open the account and successfully refer three people you'll end up with $170. That's $5 for opening. Another $15 for referring three people and $150 for the promotion.

Click Here for the Basic Travel Referral Link!
More Basic Reading