A few weeks back a friend had reached out to me that she was able to do a VIRTUAL timeshare presentation with Marriott Vacation Club. In return, she received an outstanding 50,000 Marriott Bonvoy Points. I dug in for some more information to see what I could find and how I could myself earn some extra Marriott Bonvoy points. If you are new to Timeshare presentations, be sure to check out our Basic guide to Timeshare Presentations.
Marriott Vacation Club Virtual Timeshare Presentation
I googled Marriott Vacation Club. On January 12th I filled out my information on Marriott Vacation Club's website to get some more information. 9 days later, on the 21st, I received a phone call from Marriott Vacation Club who asked me some pre-qualification questions such as:
Range of income
Single/Married
Homeowner
I was then told they were offering 50,000 Marriott Bonvoy Points for the 90-minute presentation or I believe it was a $250 gift card. I took the points since you can find a value of over $250 for these. We set an appointment for January 26th for a 90-minute presentation.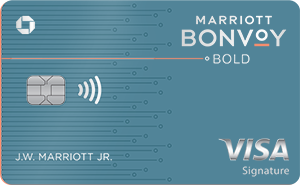 Marriott Bonvoy® Bonus Points
after you spend $1,000 on purchases in the first 3 months from account opening.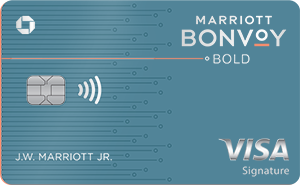 Marriott Bonvoy® Bonus Points
after you spend $1,000 on purchases in the first 3 months from account opening.
Presentation
Prior to the presentation, I was sent an email with the Microsoft Teams presentation link. I was also called to confirm the date/time and if I had any questions prior. The Virtual Timeshare Presentation was definitely the full 90 minutes which included chatting with our representative, learning about the program, watching a few videos, then sending us over to her manager to see if we had any additional questions. During the presentation, it is required that you have the video on for the whole presentation and it is pretty interactive. So if you plan to do one, be sure you have the time available.
Points Posting
I have not yet received my 50,000 Bonvoy points. Since it has only been 5 days, I will wait a few more days then follow up with them for the offer. I will be sure to update once my points are posted.
Updates
Since doing the presentation, it seems that the website is now only showing a 20,000 points offer. I'm not sure if the 50,000 points offer will return or not, but I would still say it could be worth it to top off your points balance. You could always try to call the number on the website and see if they would still match the 50,000 points offer. UPDATE: Thanks to reader Samantha in our Basic Travel 101 Facebook group who called in and they said they would honor 40,000 points if you schedule for a Monday or Tuesday in February!
Basic Review of the Virtual Timeshare Presentation
We used to attend a lot more timeshare presentations in the past, so it was nice to be able to do a virtual timeshare presentation from the comfort of our living room. It was interesting learning how they have updated the timeshare to adapt to the present day with a points-based system. During our presentation, we were upfront with her about not wanting to purchase and we did not have any issues. Would you be willing to do a timeshare presentation for some Marriott Bonvoy Points?
Let us know if you are able to get the 50,000 offer or what deals you find!